What is Xterra Triathlon?
My first sport was playing rugby on an all boys team. I was the only girl in a squad of 250. Needless to say, I LOVE mud, I LOVE gritty sports, and I LOVE something that really challenges my soul. No other sport does that like Xterra.
I grew up in the sport of drafting ITU triathlon. In this type of triathlon, you have to be a very good swimmer to get out in the lead pack. Not only was I not a good enough swimmer, but I just didn't enjoy the boring race courses in the middle of cities and the multiple loops of unchallenging terrain.
After spending some time away from the sport – studying drama and acting in Los Angeles – I came across an off-road triathlon event called Xterra. The event involved swimming, mountain biking and trail running. I promptly borrowed a mountain bike, tried my first race and fell in love!
What is Xterra?
Xterra is a particular racing series of cross triathlon (off-road triathlon) races. All the races involve an open water swim of some sort, mountain biking (instead of road riding for traditional triathlon events), and trail running (instead of road running).
The races vary widely depending on the location and terrain. Some races may be harder than others based on the amount of elevation and the technicality of the trails. For me, that's what makes Xterra exciting – every race is a new adventure.
Wherever you are, you can usually find a Xterra race close by. With American, European, Pan American, Asia-Pacific, and Canadian Tours, the list of races seems never-ending. The Xterra World Championships is the penultimate race of the year and is always in Maui, Hawaii.
Though Xterra is one of the most popular and widely raced off-road triathlon series in the world, what many people don't know is there are other off-road triathlon events including: ITU Cross Triathlons, TNatura Events, TreX Cross Triathlons, Winter Triathlon, etc.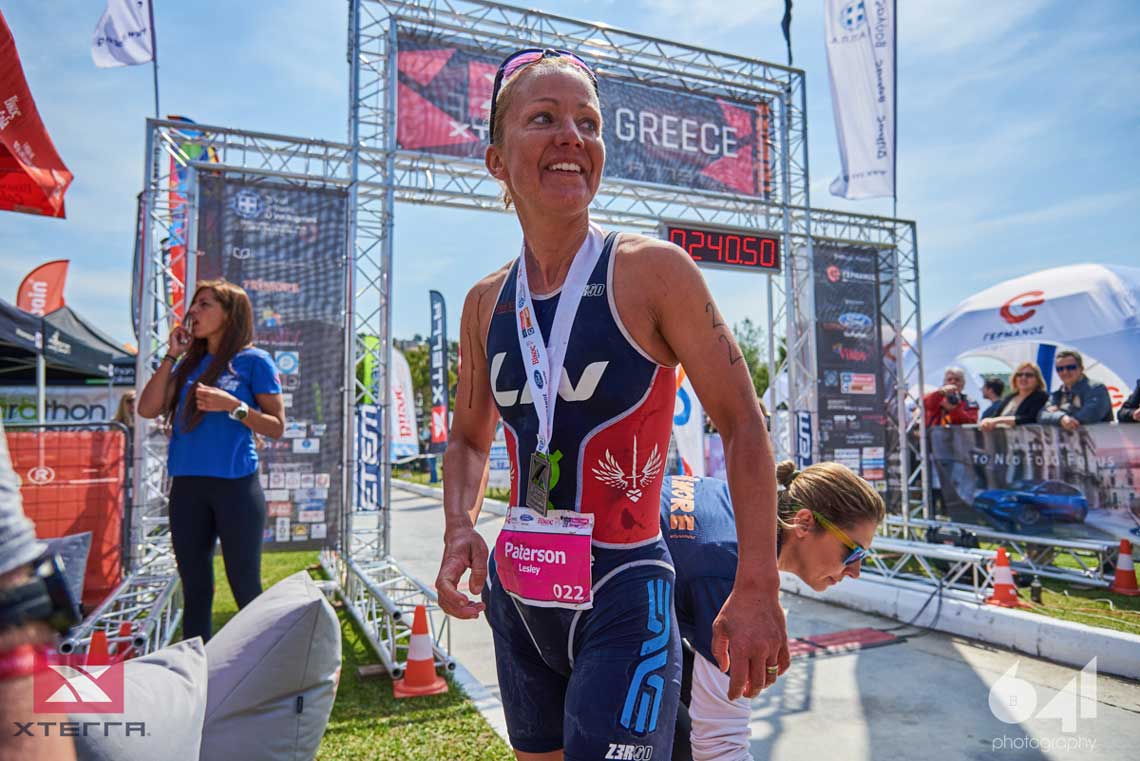 Is Xterra Triathlon Only for the Pros?
Nope! Xterra events offer championship/professional and sport/age group categories. The sport-level races are generally a bit shorter distances, similar to a sprint distance in on-road triathlon. Whether you are a seasoned on-road triathlete, interested in trying multi-sport for the first time or a professional athlete, Xterra offers a challenge for everyone.
It's not just the racing, the trails and the amazing venues that make Xterra awesome; it's the people that you meet. Over the last 8 years, I've traveled the world racing Xterra races – Tahiti, Italy, France, the Philippines, Hawaii – what has struck me the most about these races is the family atmosphere. People are not racing against others; they are racing against the terrain and against themselves. There is camaraderie in this format of racing that is palpable and you feel the positive energy regardless of the outcome. Xterra is like a family to me and the cultures I've experienced and people I've met along this bumpy road have been inspiring, empowering, interesting and enlightening.
What Gear Do I Need?
Good question! Here's the quick-and-dirty rundown:
Wetsuit: Sometimes you need one, sometimes you don't. If the water temperature gets below a certain point, the race may require a wetsuit. If the water temperature is above a certain point, you might be prohibited from wearing a wetsuit. Definitely check the rules of the race you are competing in.
Tri suit: Just like an on-road triathlon, tri suits are a great idea for off-road triathlon. Moisture-wicking, quick-drying, and no-fuss – what's not to like?
Bike: If this is your first foray into mountain biking, you might be tempted to borrow a bike from a friend for this portion of the race, like I did! Beware: riding a bike that is a poor fit or set up incorrectly is a great way to make you hate mountain biking. If you're borrowing a bike, take it to the bike shop before the race and make sure it is set up well for you. Another good idea is renting a bike from the bike shop. But, considering you will probably be bitten by the mountain biking and Xterra bug, going ahead and purchasing a bike is your best bet. Here are some good ones:
If you are new to mountain biking and Xterra, starting with a sport-level hardtail will do the trick: Liv Tempt
If you are pretty into mountain biking and want a bike that can do it all and be a super-fast racer, a full-suspension XC bike is an awesome pick. This is also a good choice for races with more technical terrain: Liv Pique Advanced 29
If you're all about speed, go for a lightweight carbon hardtail: Liv Obsess
Running Shoes: Make sure you consider the terrain you'll be running on when picking out your shoes for a Xterra. If it is going to be muddy you'll choose a different shoe than if you're running on hard-packed dirt.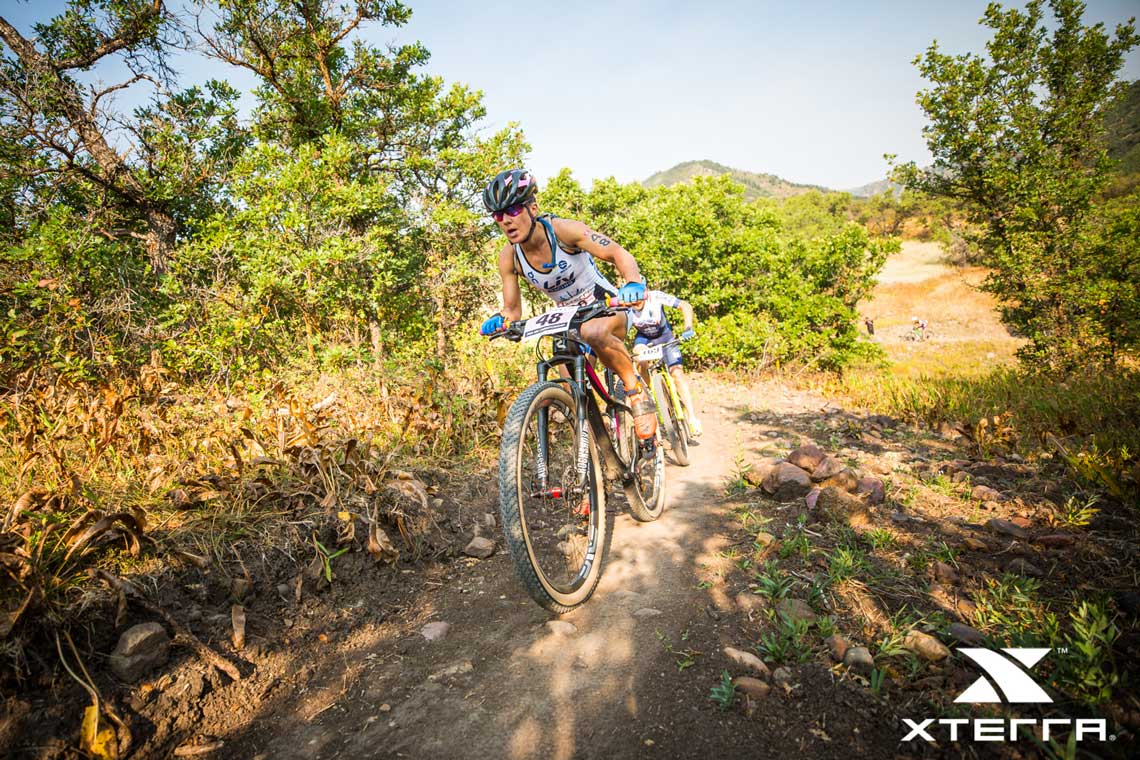 Ready to Race?
Welcome to the party! Head over to Xterra Planet to find a race. Need a coach? I might be able to help with that, too: Braveheart Coaching
Xterra is the toughest racing I've ever done, the grittiest and most soul-wrenching experiences I've ever had. I've been pushed beyond my limits and back again, and yet I've always come back for more.