Words by JENNIFER GURECKI | @yogurecki
Photography by JULIANNE GAURON |@julianne_snow
JENNIFER GURECKI | @yogurecki
ROZ GROENEWOUD | @rozgroenewoud
and LAXMI MAGAR | @magar_lux
With legendary peaks like Everest, you can only imagine what the hills are like in Nepal.
This was not obvious to me or Roz Groenewoud prior to cycling the lower trans-Himalayan route from Kathmandu to Pokhara, but it became clear as day the minute we clipped into our pedals and began the daily ascent of 8,000 plus feet.
We opted to ride the lower Great Himalaya Trail. Known as the "cultural route" in Nepal, our ride would take us through the lesser-known, remote country side, spanning jungles, green rice terraces, rivers, and villages off the beaten tourist path.
What ensued was a hodgepodge of suffering and extreme Type 2 fun, peppered with a solid bout of heat exhaustion and childlike giddiness when the mountain tops peeked out from beneath the clouds.
Along the way we stopped in quaint villages and bustling towns, meandered through river valleys and along ridgelines, exchanged "Namaste" with nearly every person we locked eyes with. Nepal sits on most people's bucket list for good reason: The people are unassuming and friendly, the landscape is breathtaking, and the history and culture are rich.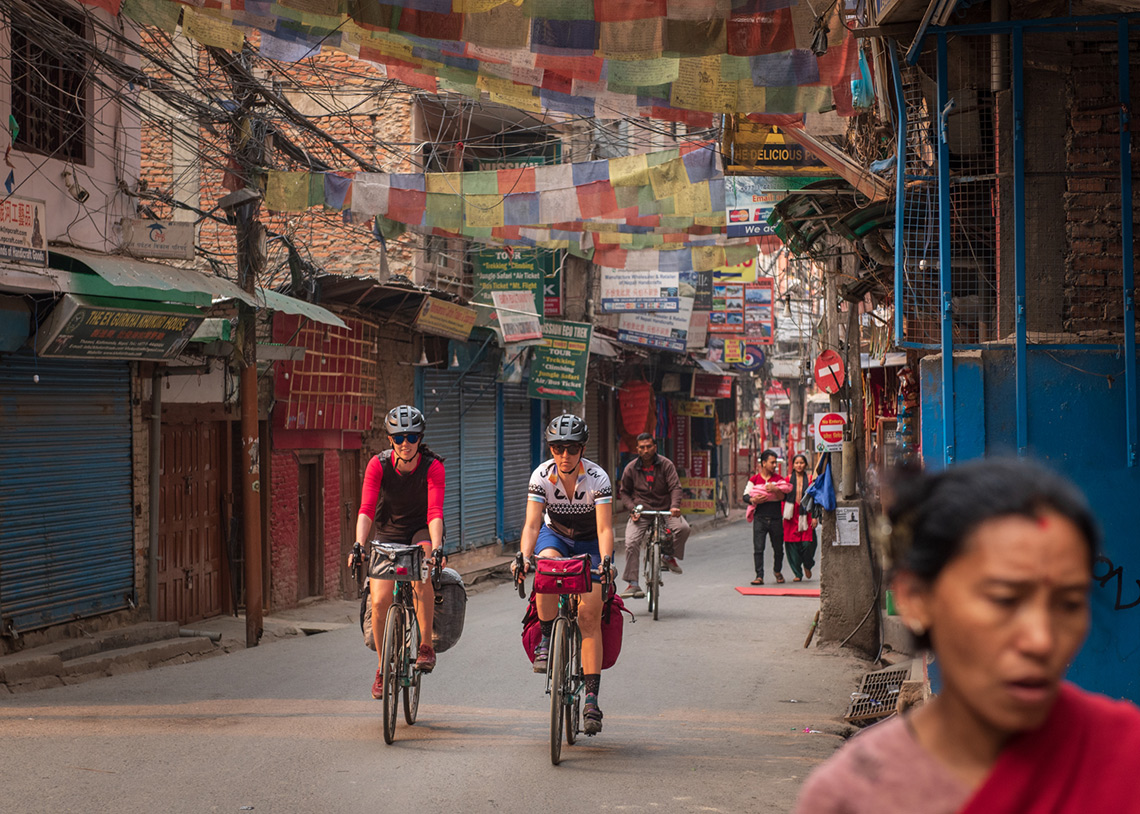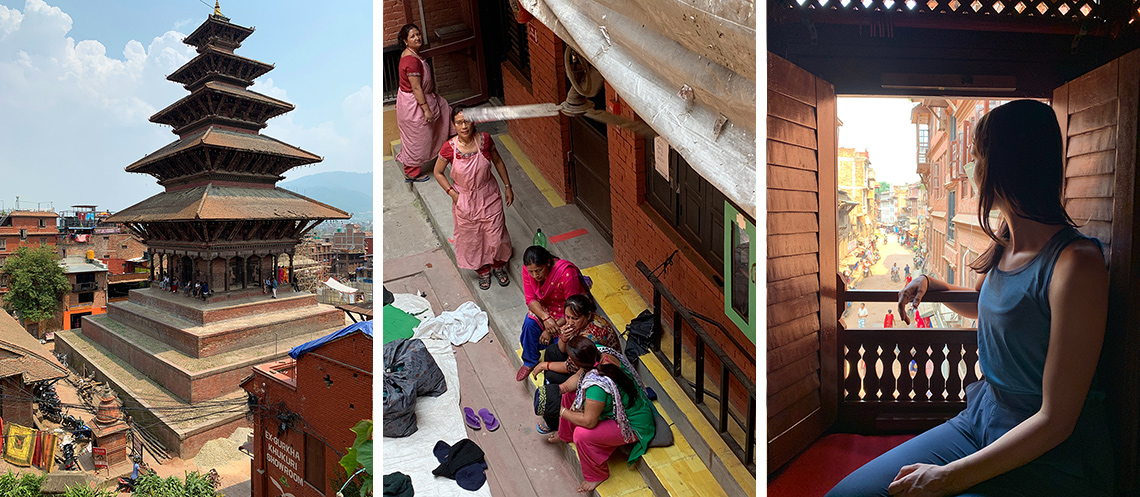 The road conditions were questionable, but roads were marked on a map and we assumed that they couldn't be worse than the ones we navigated in Africa. And given that both of us have spent a good amount of our lives in the mountains, we felt confident that we could manage the hills on the route.
We assumed wrong—we shouldn't have been so confident.
"Flat" in Nepal defies physics. It is what most of us—who were not born in a country home to Mount Everest, the highest mountain in the world—would consider climbing.
Roz and I spent a fair amount of time pushing our Liv Avail AR bikes uphill. We careened down rocky roads, proving that suspension wasn't mandatory. We pedaled painlessly on the most inviting smooth gravel (wishing there was more). And we let it all go on 10 kilometers of tarmac that was likely the best road in all of Nepal (we earned that shit).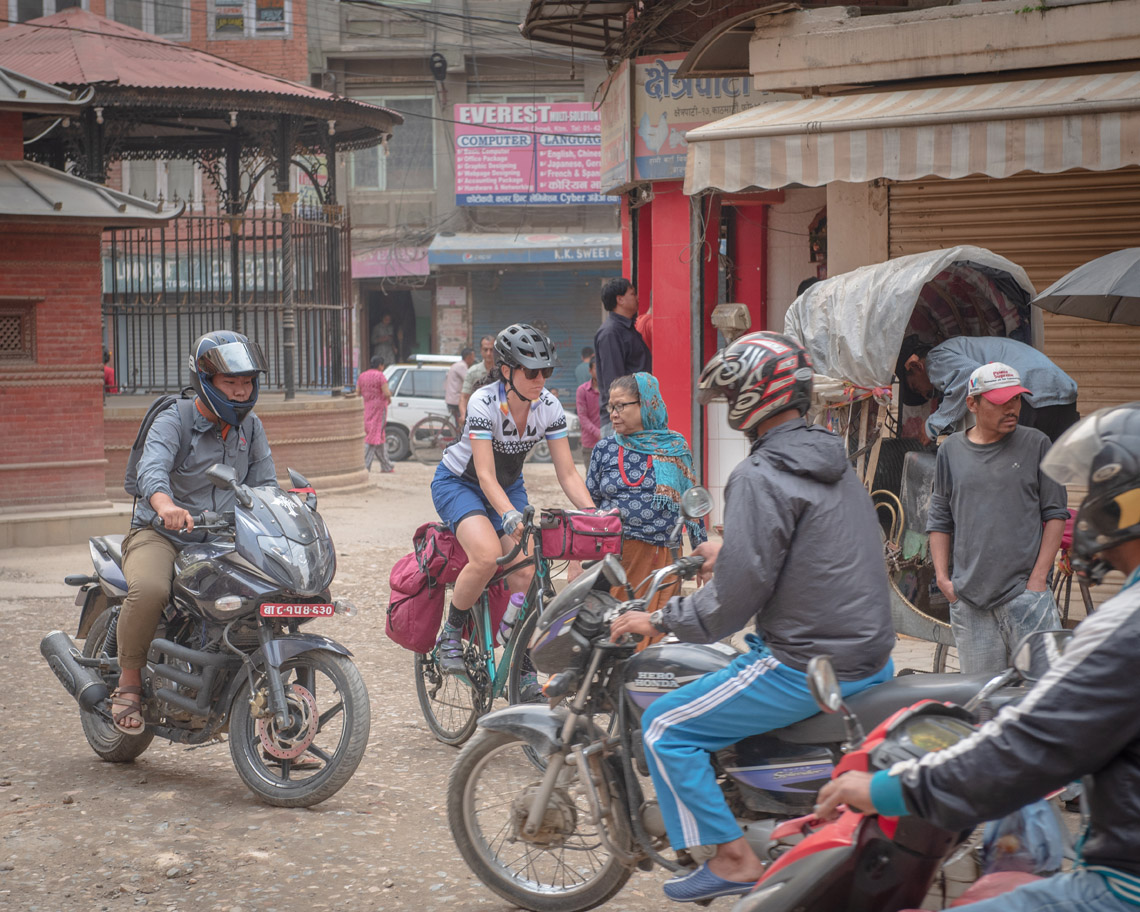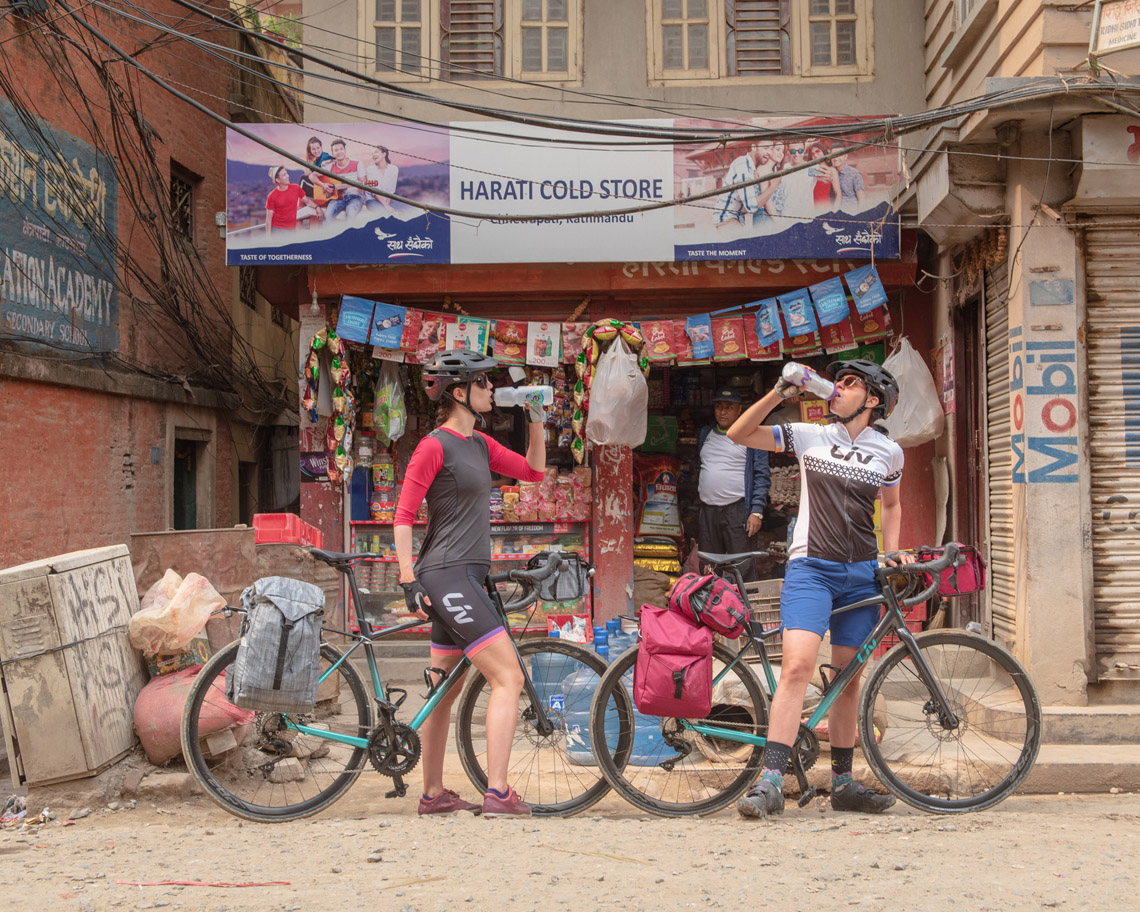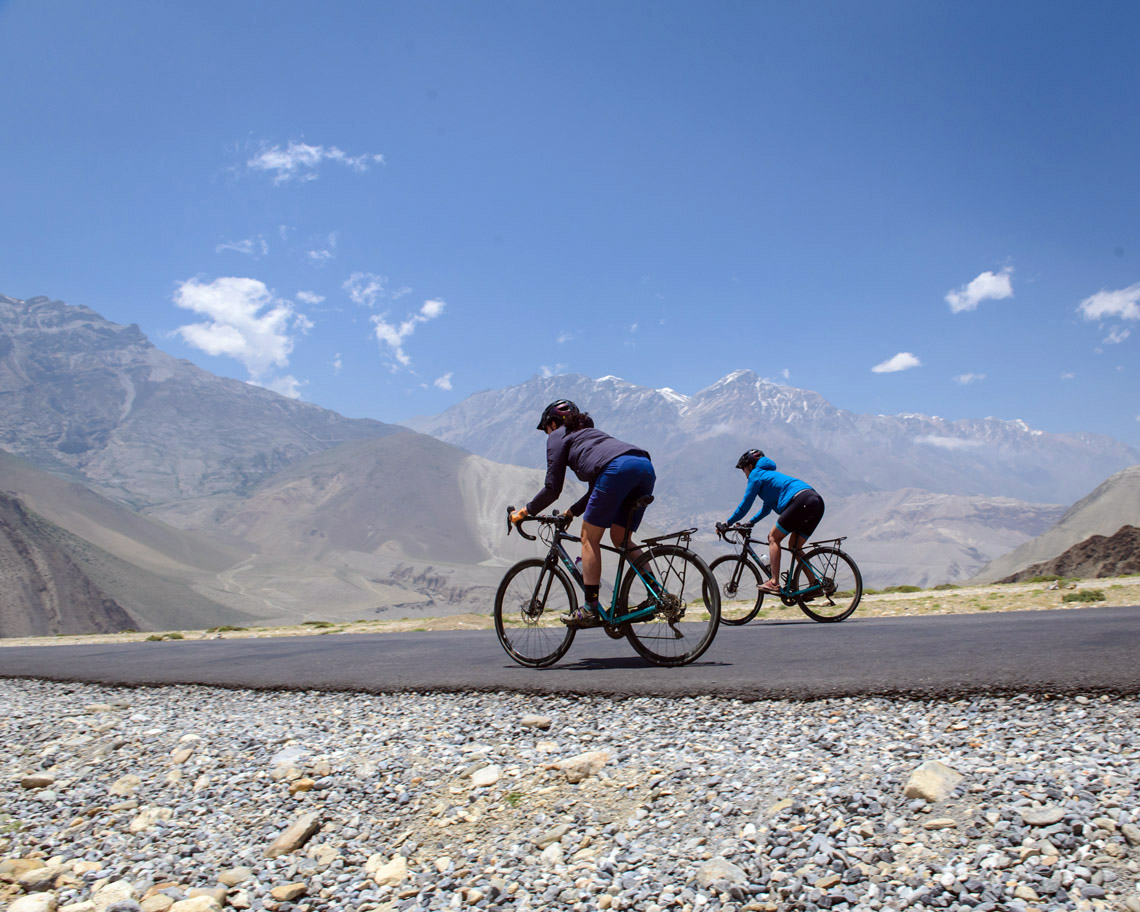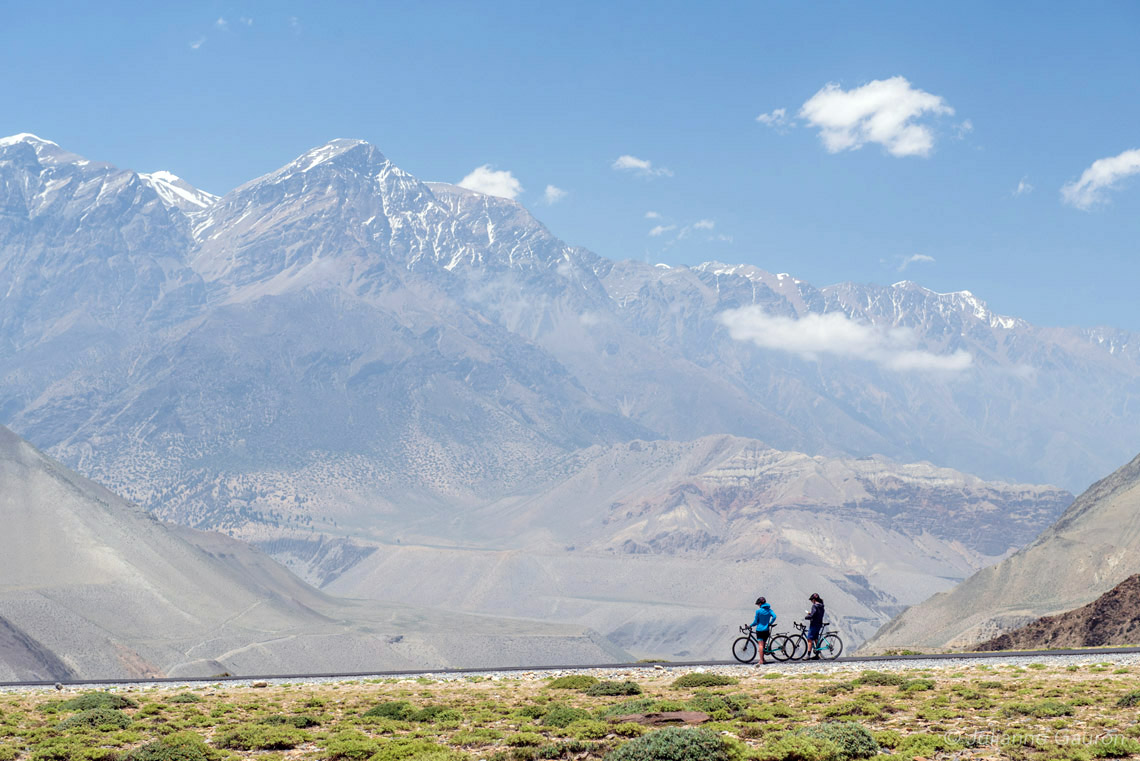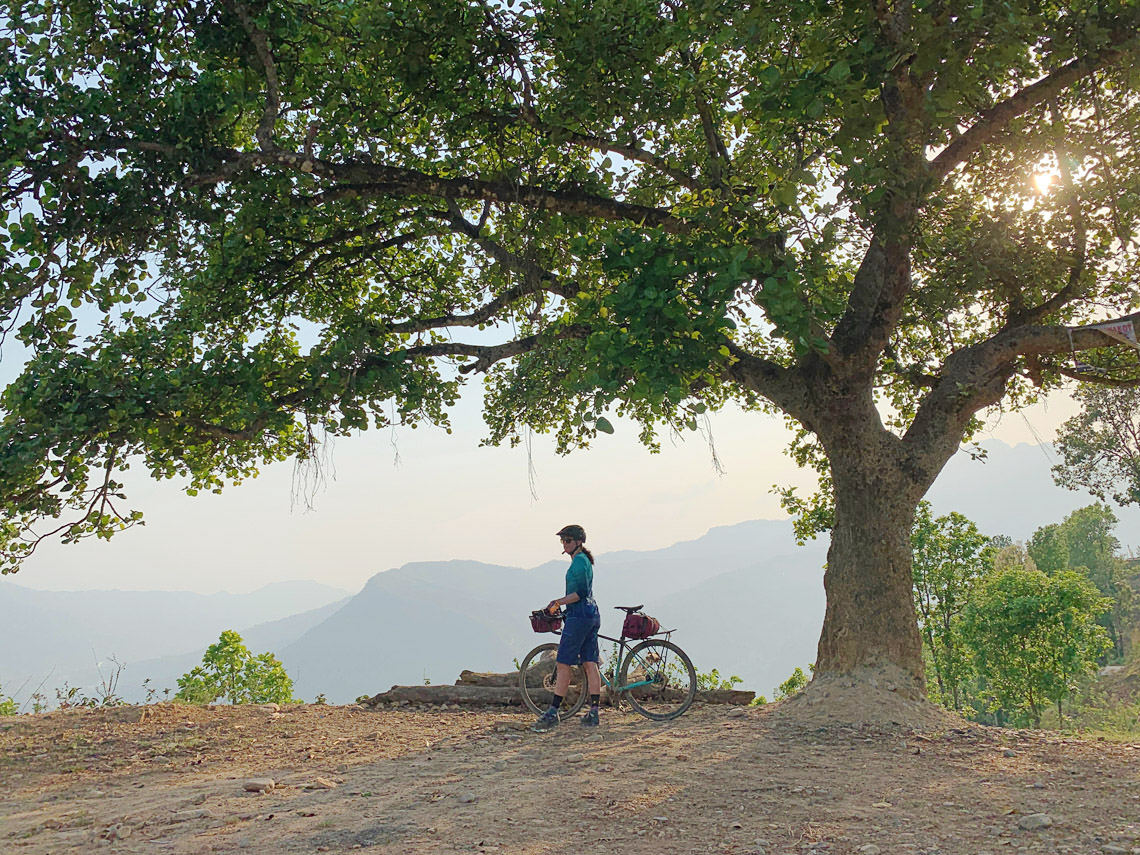 The number one adventure rule is to not die. I almost broke this rule on day five. I had convinced myself that the clear signs of heat exhaustion—feeling like you're going to shit your pants and vomit all at the same time—were my body's reaction to me brushing my teeth with tap water. But there are only so many days you can hike your bike, pedal in granny gear, and withstand the humidity and heat as you climb nearly 1,000 meters a day in only 60ish kilometers, before it takes a toll on the body.
More than 600 people in the United States die from heat stroke every year, and the nausea mixed with the most awkward tingles and shivers down your spine as you sweat buckets were signs that it was time to stop. If only it were that easy. The downside is that sometimes making the right decision for your health and the group means you beat yourself up for missing those precious klicks.
I felt like an asshole for days and couldn't stop blaming myself that I missed those 45 kilometers. In retrospect it was the best decision I made.
Overcoming the expectations you place on yourself and your adventure is never easy. Only in retrospect does it all feel good, when you settle in with the fact that you did the right thing. You know this because you're still alive.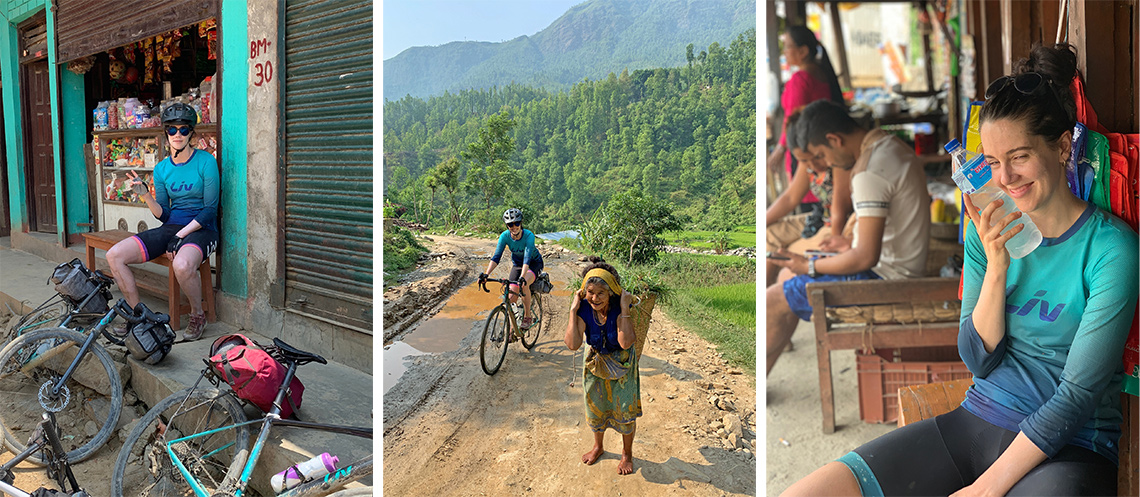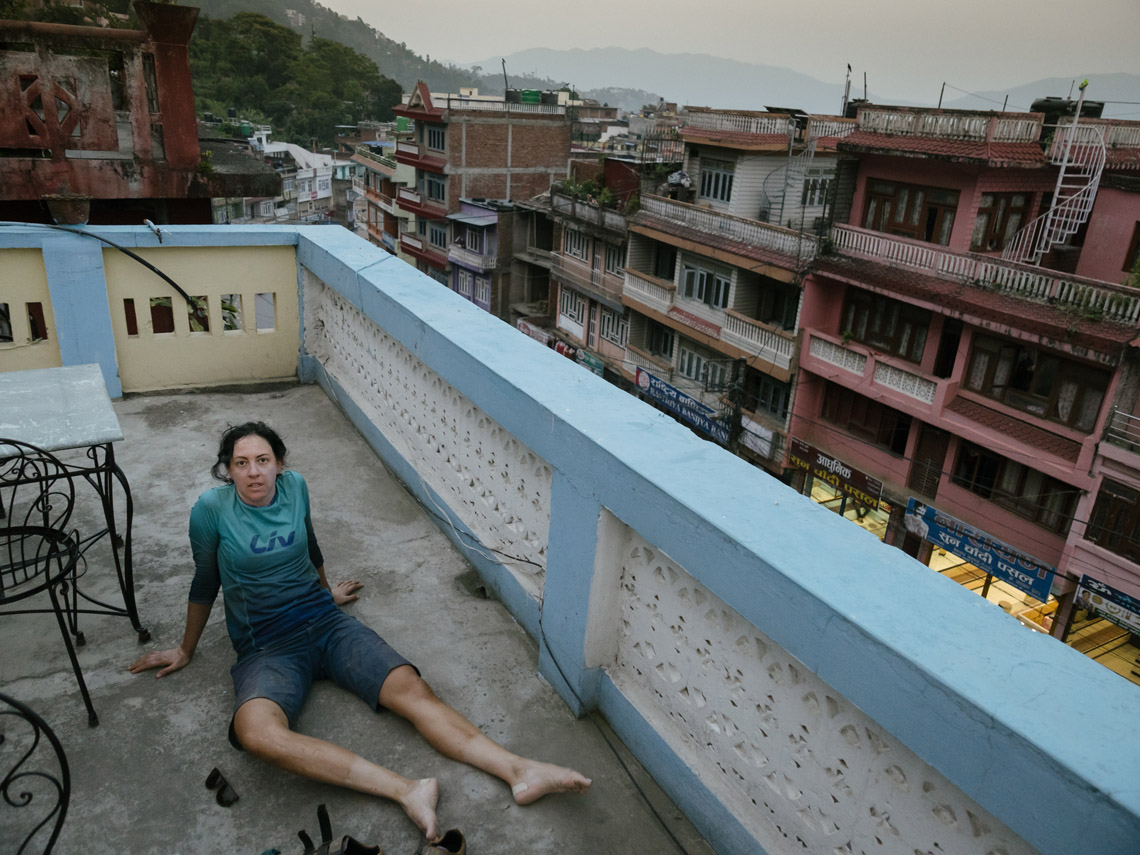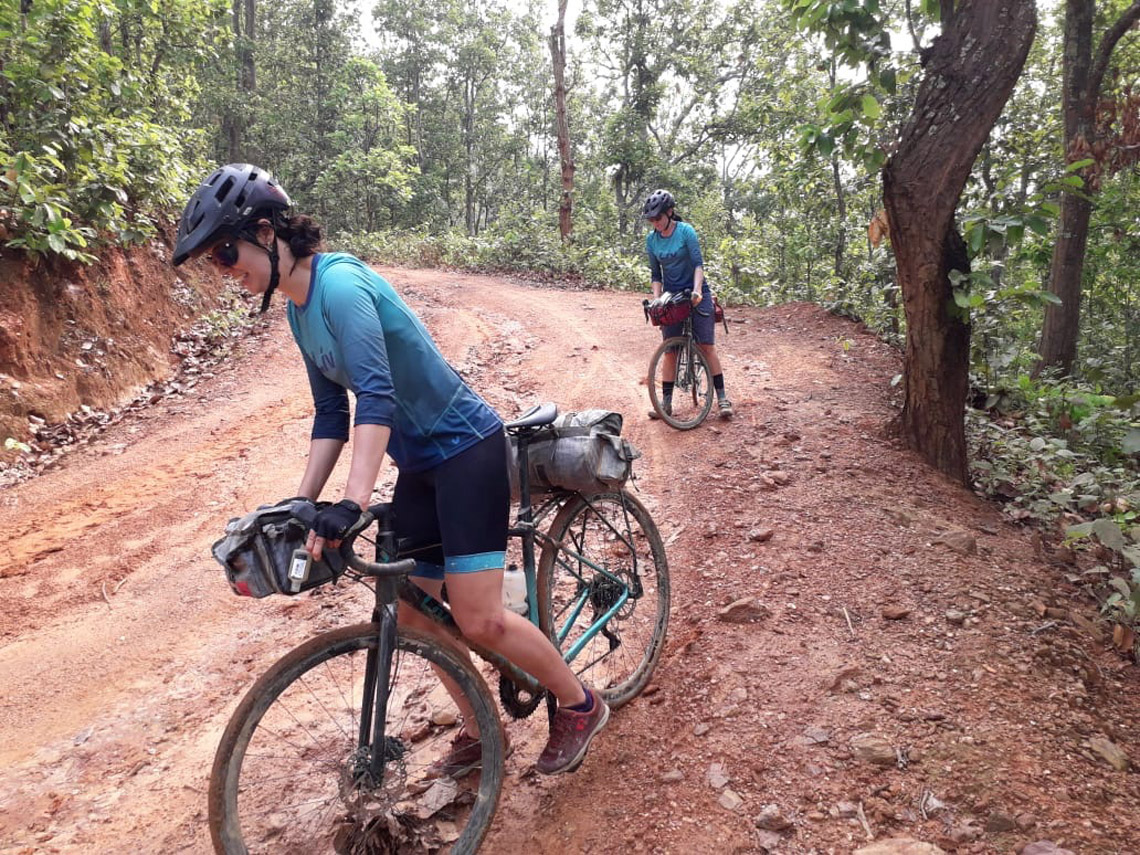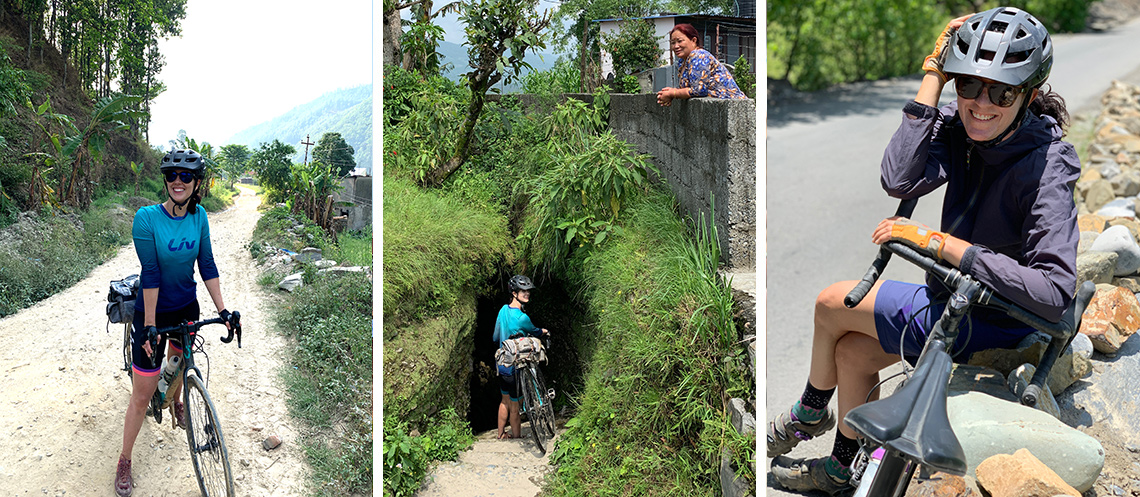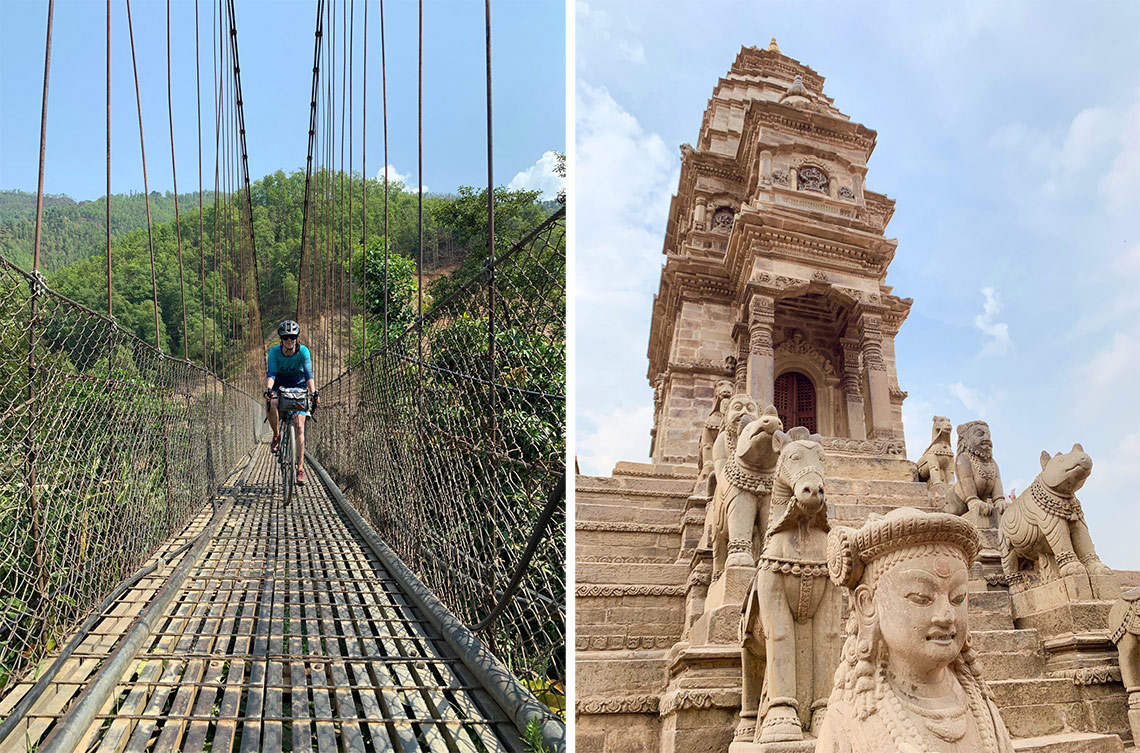 You really have to appreciate how your tripmates tolerate you when you are at your absolute worst. Like when you are consistently 45 minutes behind because you aren't as strong or young (Roz says age has nothing to do with it, but I'm not letting her take that away from me). Or when you fall off your bike and have to sleep it off in a small shack full of chickens and really good snacks next to a river in the heat of the day (that wasn't me this time).
They are there to celebrate you when you win at riding your bike up a hill, down a hill, or through a really flat section that isn't actually flat because you are in Nepal 
Despite the early mornings, heat exhaustion, hike-a-bike, gear failure, route changes, sweat, and smells, our friendship endured. And we added a third, our guide Laxmi, who said that she forgot laughing until she met us.
We'll take that as a compliment.