Words By: Liz Walker
Photos By: Brenda Ernst
The Southeastern United States had a dreadfully hot and wet summer. A number of events were postponed, rained out, or just plain muddy. So when Brian Sheedy, local account executive for Giant and Liv, and I hopped in the Liv Sprinter van at 6:45am on a Saturday morning in September, we were relieved that the forecast for the day was dry, albeit hot and humid.
We descended the slow and windy Highway 178 from Brevard, North Carolina to Clemson Experimental Forest on Lake Issaqueena. It's just north of Clemson and a mere 45 miles south of Brevard.
 "There's still a lot of green on the trees, but it just looks different: Autumn is here," Brian said to me, and I nodded in agreement. Autumn is here, and in my opinion, it's the best riding season in the Southeast, and a perfect time to discover new trails.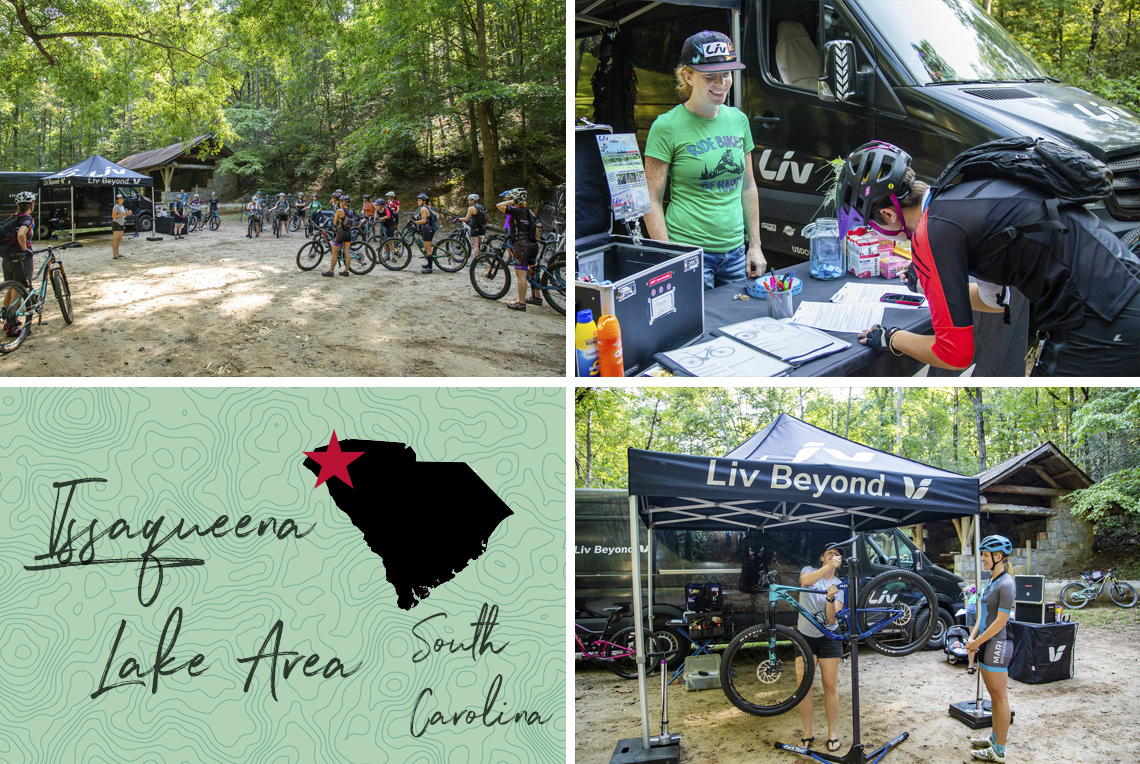 Clemson University manages the Clemson Experimental Forest, a 17,500 acre parcel of land that is utilized by the University's College of Agriculture, Forestry and Life Sciences for "education, research and demonstration in order to better understand and manage forest resources for the benefit of society." While recreation is not this working forest's exclusive or primary goal, there are more than 100 miles of multi-use trails that provide "the study and improvement in construction design and maintenance of recreational use."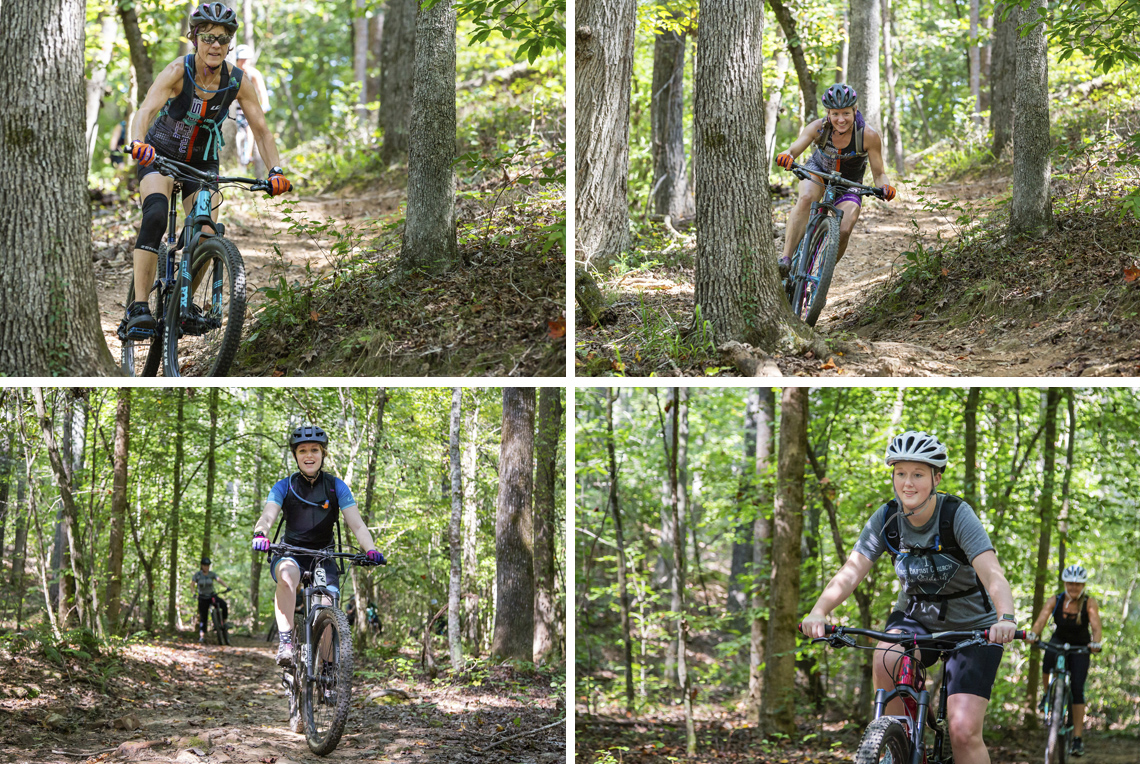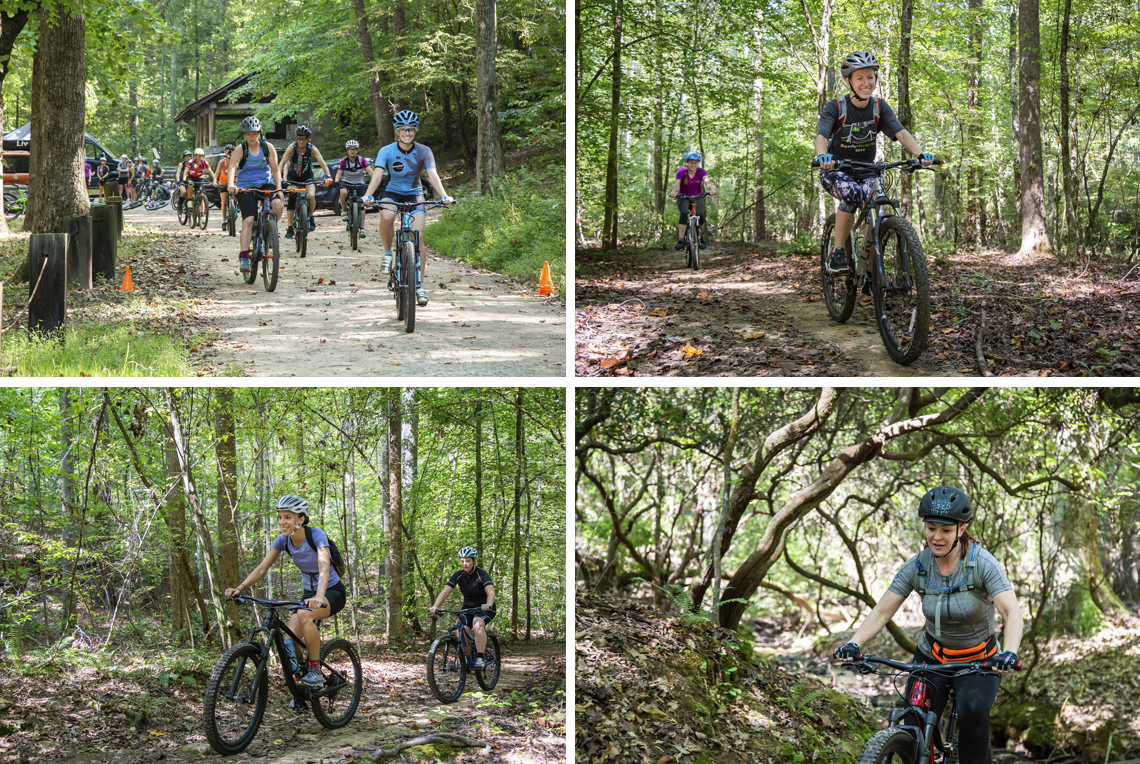 "Issaqueena?" you ask. "Never heard of it!" you say. I'm not surprised, but you ought to put the area on your hit list. The forest got its start in the early 1930s, but it seems the area's recreational opportunities are still largely undiscovered by anyone but locals. Likely eclipsed by other nearby ride spots, Issaqueena brings the quality trail goods, without the overcrowding of nearby DuPont State Recreational Forest and Pisgah National Forest. Miles and miles of trails and gravel, a lake to take a dip in post-ride, and downtown Clemson nearby for lodging or a bite to eat made it the perfect locale for our next Liv Takeover event.
Unsurprisingly, all available demo bikes were reserved over a month in advance, and interest from local riders grew steadily. On Takeover day, thirty riders and volunteers descended upon the trails, many driving from an hour away, eager to experience Liv's new Intrigue Advanced 1 and Intrigue-E+ 1 Pro demo bikes, as well as other 2019 models, on familiar trails.
Beginner, "Inter-Mellow", and "Inter-Fast" groups were lead and coached by experienced and knowledgeable ambassadors from Giant Partner Store SouthPaw Cycles. Riders hit trails they had never ridden before, comforted by the guidance of ride leaders and encouraged by the cheers of new riding friends. After riding for more than two hours, everyone returned to a catered Tex-Mex lunch spread on picnic tables under a shady pavilion, a cooler full of ice cold beverages, and a display table overflowing with Liv swag for an "everybody wins" raffle – a perfect end to a perfect day on the trails!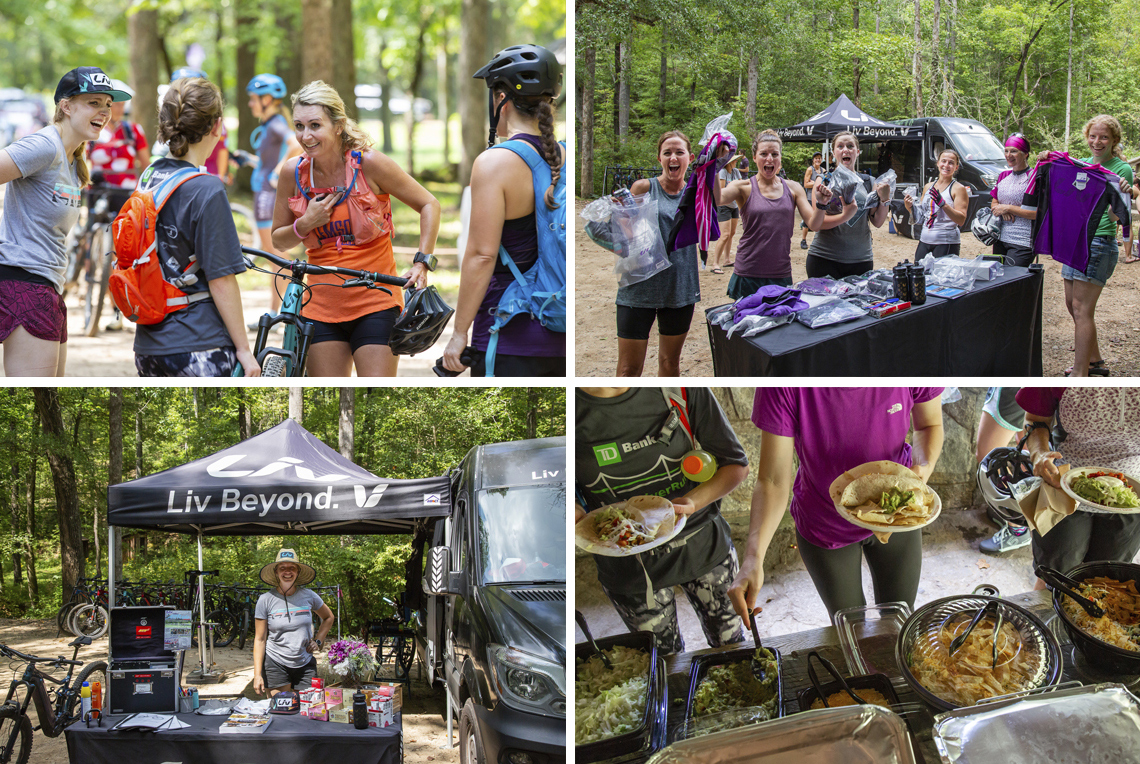 "Thank you SO much! I feel so pampered!"
"This was the best event EVER!"
"Thank you for all your help Saturday – the event was awesome!"
"I really had fun with my [demo] bike. And you guys made it a really enjoyable event!!"
Needless to say, we had an amazing event. Sure, the trails are awesome and the demo bikes are great, but Liv is far more than just providing great bikes for awesome trails. We empower local retailers, riders, and communities to experience cycling in a stress-free, disarming environment, and we welcome all riders to join us on our next Liv Takeover event. You're invited to come ride for your first time, or zillionth time – just come ride.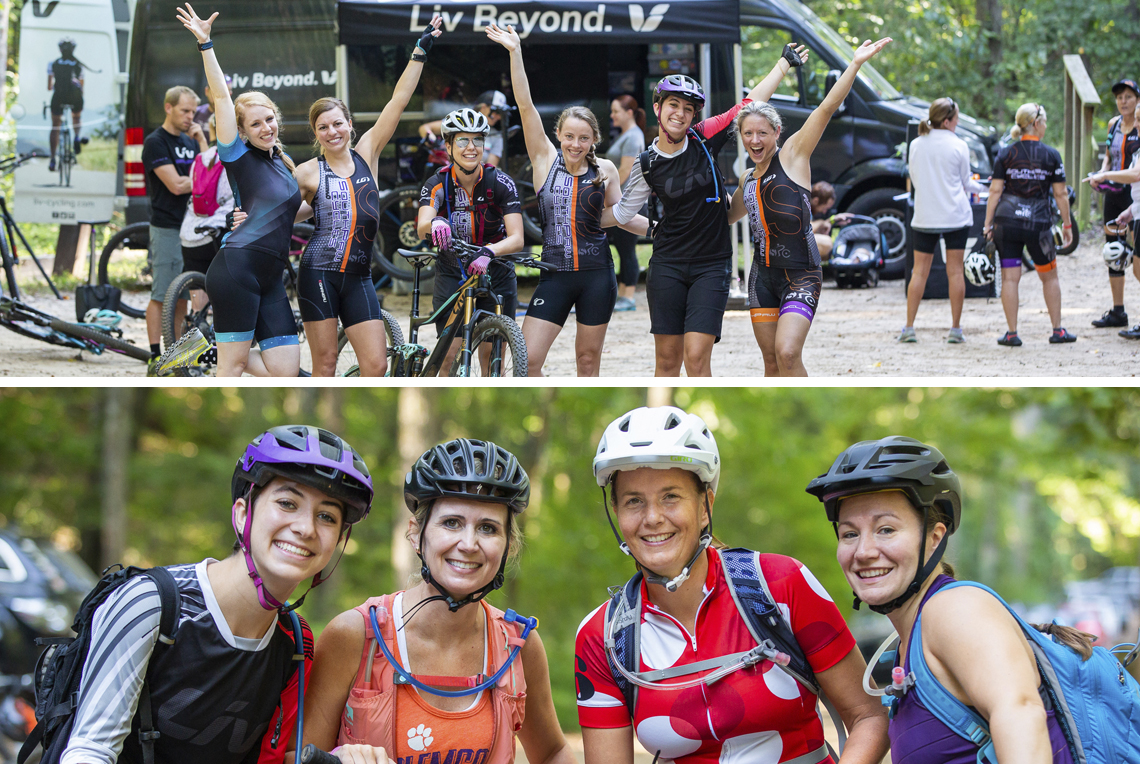 Curious about where you can ride with us? Check out our events page to find a Liv demo near you!
To view the full photo gallery and download and share your favorites, visit https://bit.ly/2zAlyMQ
Keep the photo album going! Tag #HowWeLiv and #LivIssaqueenaTakeover