People Bike Travel: Night City Tour with Katie Holden & DC Bicycle Concierge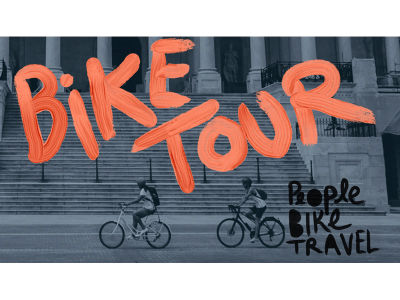 When
August 23
Where
Washington, DC 
People Bike Travel: Night City Tour with Katie Holden & DC Bicycle Concierge
7:00pm – 9:00pm                                  
The Bike Rack Logan Circle
1412 Q St NW
Washington, DC 20009    
(202) 387-2453                                   
Hi, Liv Ambassador Katie Holden here! Washington DC was one of the inspirations for my Bike Travel program, and that's why I'm going back to this amazing city! Join DC Bike Concierge, Bike Rack DC + me for a night tour around the magical DC. Whether you have lived in DC your entire life, are new to the area or just visiting you will learn something new and meet a lot of great new people in the process. 
The intention of this ride is to get out and meet new people and have fun. All bikes, fitness & skill levels welcome! 
Bring: lights, helmet, something warm and your bike (any bike). 
FREE! And the first 20 that sign up get a special gift bag to go home with! RSVP here: https://bit.ly/2LKys2h