Liv Pre-Race Ride Clinic with Leigh Donovan @  Over The Hump Race Series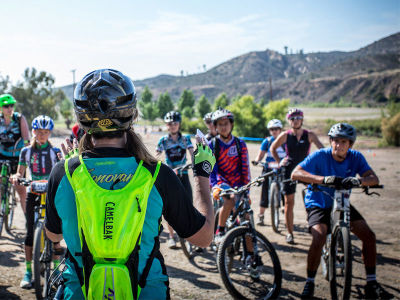 When
July 24
Where
Silverado, CA
Liv Pre-Race Ride Clinic with Leigh Donovan @  Over The Hump Race Series
4:15pm-5:30pm
Oak Canyon Park @ Irvine Lake
5305 Santiago Canyon Rd (turn off onto Blue Diamond Haul Rd.)
Silverado, CA 92676
Meeting area: Finish line area of the event 
Meeting time: Promptly at 4:15 pm. (Be prepared to ride one lap, which will take about 1hr. 15min.)
What to bring: Riders need to arrive on time and should come with the following: A clean and recently maintained mountain bike, a helmet, closed toe shoes, water (that they can ride with), and a signed waiver (which will be sent via email before the event to you). 
Leigh Donovan is an Orange County-based professional rider who has spent over half her lifetime riding, racing, and teaching riders how to make
mountain biking more fun. Leigh loves helping riders find their best on the bike and this year, Over The Hump race series and Liv Cycling are proud to partner with her. This is a totally FREE ride clinic for up to 15 participants.
- Must be registered for an Over The Hump Race or be a family member of a registered racer.
- Topics: How to approach a race, holding your line when passing or being passed, and finding traction through proper gearing
- The clinic is open to both men and women.
- RSVP with Leigh at ichoosebikes@gmail.com
For direction to the event please visit: http://raceoc.com/directions/