Autumn Harvest - All Kinds of Bikes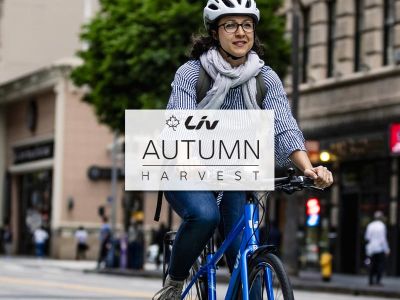 When
September 16
Where
Livermore, CA
Liv Autumn Harvest - All Kinds of Bikes
10:30am to 1:30pm
Hitt Factory Parking Lot
1279 Quarry Lane
Pleasanton, CA  94556
Supported by:
My Buddy's Bike Shop
1601 B Railroad Ave.
Livermore, CA  94550
Join us for an all-kinds-of-bikes ride along a lovely paved trail. Road bikes, mountain bikes, hybrids, cruisers all qualify. We will meet in the Hitt Factory Pleasanton parking lot and ride to a paved trail along Stanley Blvd. The paved trail continues through the town of Livermore and out to the beautiful vineyards. If the group agrees, we will ride all the way to Sycamore Grove. There we can rest and refresh before turning back. The ride is mostly flat with a few hills in Holdener Park. This is a casual-pace ride of about 25 miles. Helmet is required, hydration pack or water bottle strongly recommended. There are places to refill water and use the bathroom along the way. Please make sure your bike is in working condition.
Please RSVP here.
 
Liv Ambassador  Doreen Wagner  doreen.liv.beyond@gmail.com