How to Prep Your Bike for Riding in the Rain
Safety Preparations for Wet Rides
Chance of rain in the forecast? Wet roads can make commuting in the rain miserable and sometimes dangerous. But with a few quick changes to your bike, you can be riding in wet conditions safely and with a smile on your face. Here's how: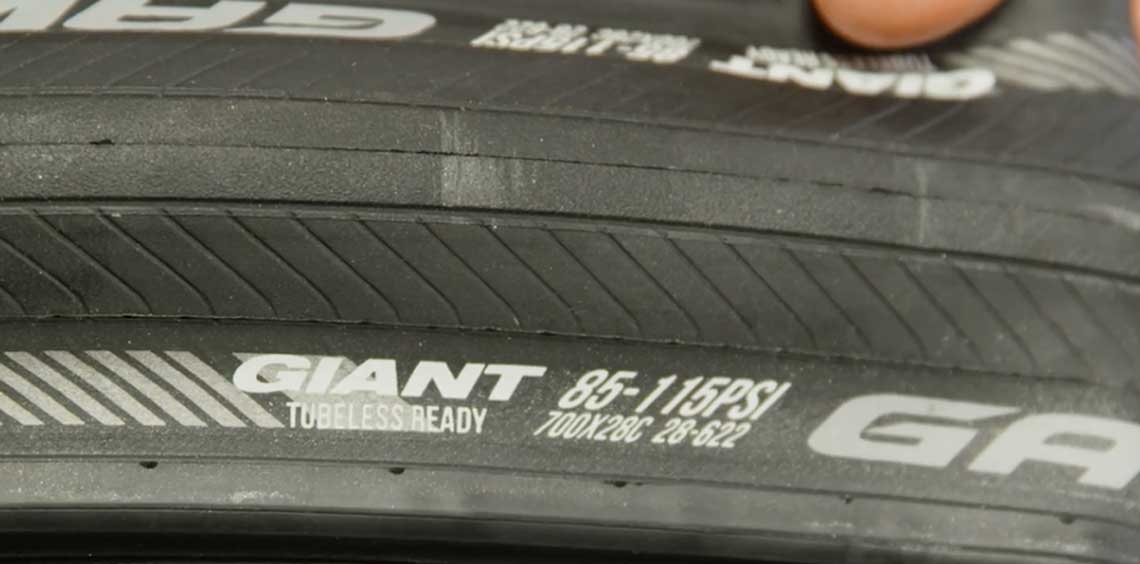 Bike Setup
Disc brakes are the best option for riding in any conditions. With rim brakes, your braking surface is close to the road, which means water and oil from the road is more likely to affect your braking. By bringing the braking surface into the middle of the wheel, you'll be braking efficiently despite the nasty weather!
Tubeless Tires/ Lower Air Pressure
Tubeless tires allow you to run lower air pressure without worrying about getting a pinch flat if you hit a pothole. Lower tire pressure will give you better traction on the road and ensure a more comfortable and safe ride.
Changing out your tires for rainy conditions is a great idea. Putting on a wider tire will give you a larger contact patch with the ground which means better grip on the road. Some riders might even opt for a thicker tire or a tire with a little tread for rainy commutes since there tends to be more debris on the road during the rain.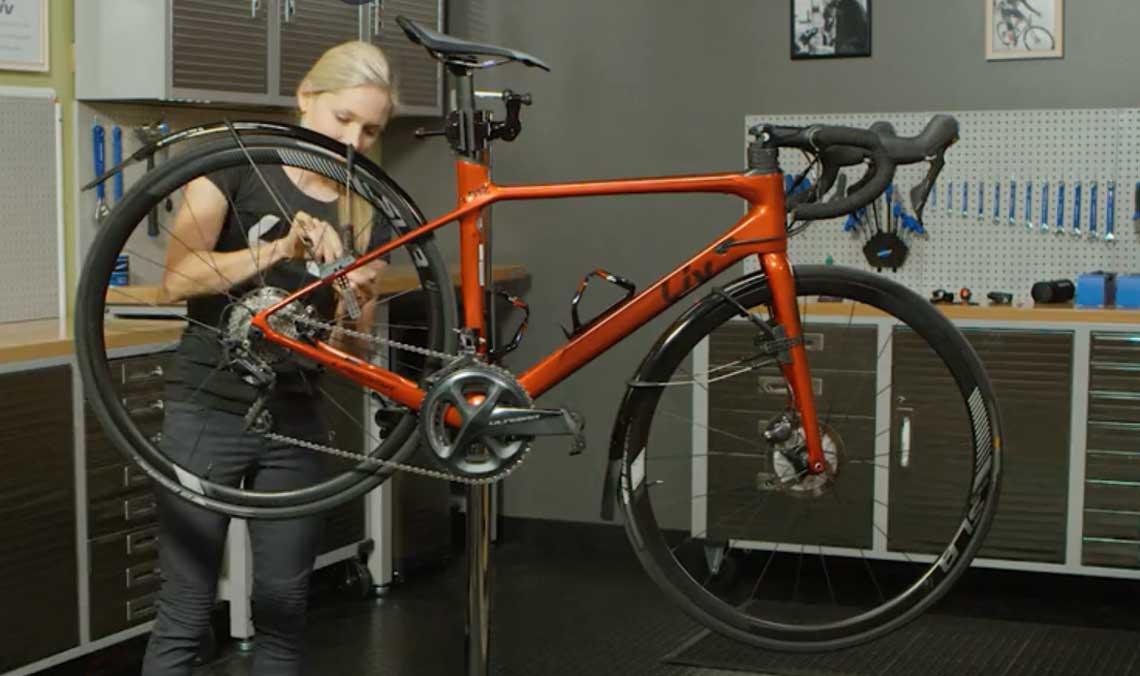 Bike Prep
Before heading out on that rainy ride, you'll want to make sure your chain is lubed up! Changing to a wet lube will help ensure your stead is pedaling smoothly even through the rain. The reason is wet lubricants are meant to be water-resistant, so you won't have to add more lube for the ride home from work. In addition, wet lube will resist salt corrosion if you are riding during the winter months.
It's not a bad idea to add a fresh layer of water-resistant grease to your key bearings: headset, bottom brackets, jockey wheels, and hubs. At the very least, make sure these bearings have some sort of grease on them. Grease is your line of defense against water, dirt, and grime working its way into the moving parts of your bike, which causes nasty noises and damage!
Fenders are a must if you're planning on riding in the rain or wet roads. Fenders keep dirt, debris, and tons of excess water from flinging up onto your backside and into your face. Visit your local bike shop to make sure you are getting fenders that will work with the style of bike you are riding. For our Langma Advanced Pro Disc, we used the SKS RaceBlad Pro XL Fenders
Lights are your most important road riding accessory, regardless of conditions. But in the rain, lights become even more important due to the low-light conditions. Make sure you have a nice bright light on the front and rear, and set them to the blinking mode for best visibility.
Never leave home without your fix-a-flat kit! Even if you are riding tubeless, there is always a chance you can still get a flat tire. Bringing extra tools in the rain isn't a bad idea, because you could encounter more debris on the road than normal.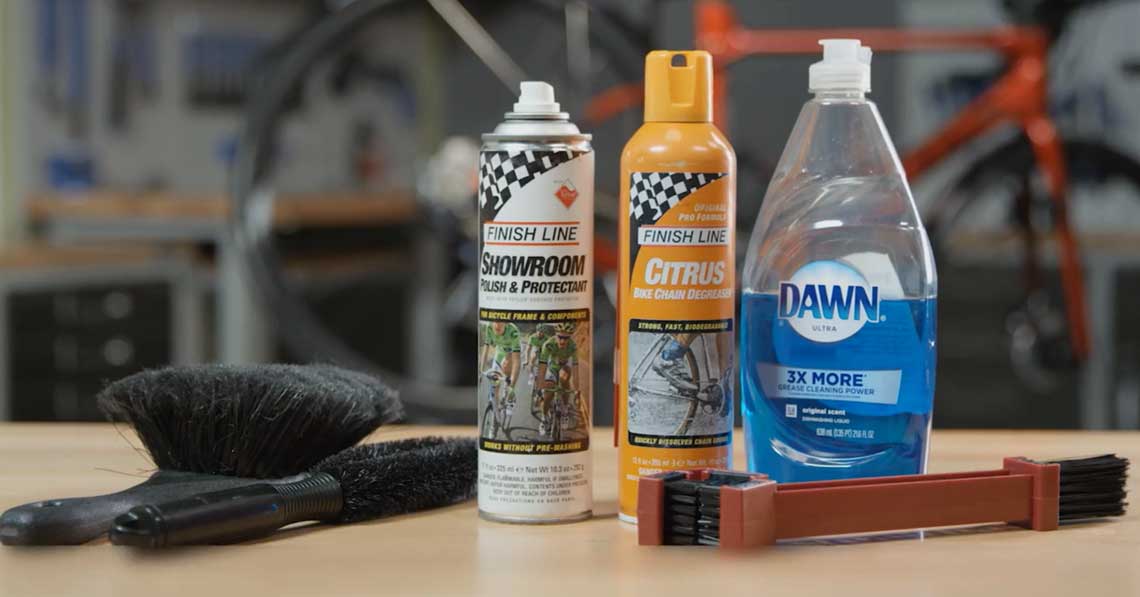 After the Ride
If you ride in the rain often, you'll need to wash your bike more frequently than you would in dry conditions. Rain loosens up oil and debris on the road which will wind up on your bike and in your drivetrain.
If you're commuting in the rain, try to bring a dry towel with you or have a stash at work. When you arrive, dry your bike and pay close attention to bolts and the drivetrain. After washing your bike and arriving back home, make sure your bike is completely dry before storing it to avoid rusted bolts and crunchy bearings.
Your wet lube should last 100 miles before you need to add a fresh coat. However, if you wash your drivetrain using a degreaser or you've surpassed the 100-mile marker, you'll need to re-lube to keep your drivetrain performing at its best!
As we've already mentioned, rain will wash excess debris onto the road. Because of this, it's more common to get small sharp objects in your tires. After a rainy ride, inspect your tire for debris and pluck out anything you find with needle-nose pliers. If you have tubeless sealant in your tires, it should fill these small holes. However, if you are running tubes or if your sealant doesn't fill the hole, you can use a bit of super glue on the outside or a tire patch on the inside.