How I Became a Professional Bike Mechanic
Get to Know Liv Racing Mechanic Jessica Brousseau
Jessica Brousseau began her journey as a bike mechanic 7 years ago. Learning the trade from a close friend, she worked her way up from performing routine bike maintenance to become a highly respected and skilled mechanic specializing in wheel building. One year ago, Liv hired Jessica as a contractor to work at the launch of the Intrigue Advanced in Squamish, BC, where she gained attention for her professionalism, skill, and easy-going personality. When Liv launched Liv Racing at the start of 2019, hiring Jessica as the mechanic was a no-brainer. Since, she has traveled all over the world supporting racers like Isabella Naughton on the Enduro World Series circuit, as well as Kaysee Armstrong, Crystal Anthony, and Serena Bishop Gordon at XC mountain bike events across North America. In the off season, Jessica teaches courses to help others become mechanics or add to their skillset.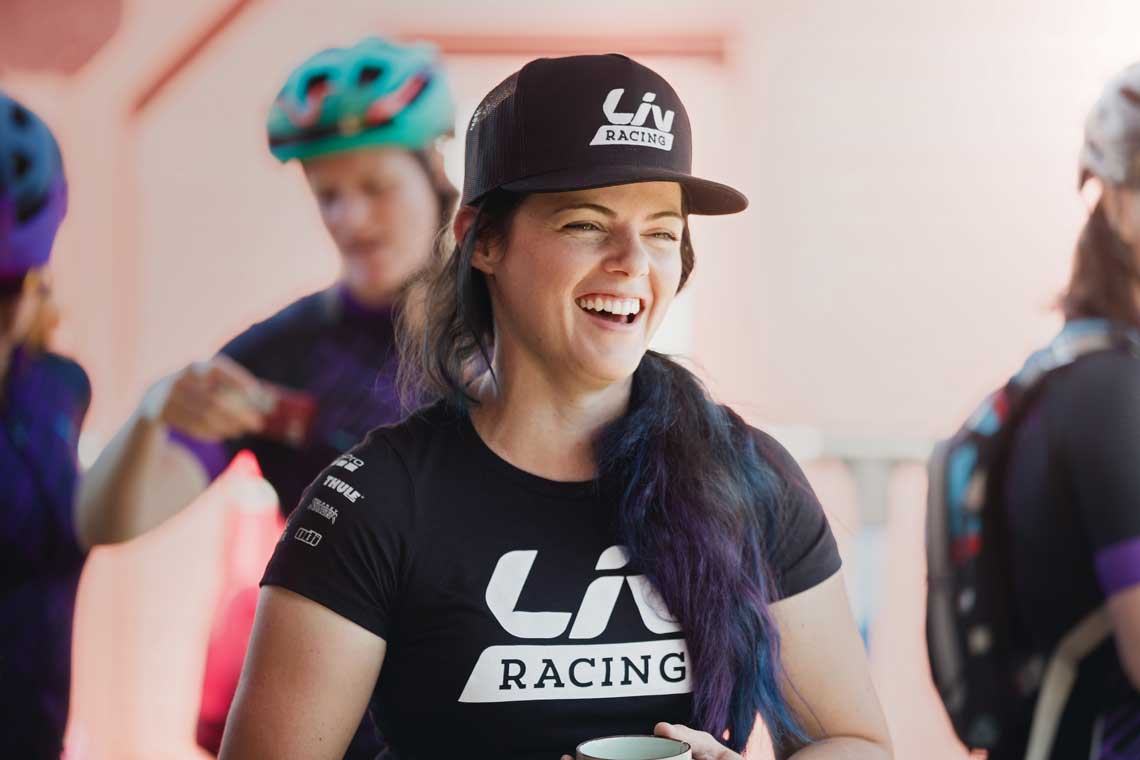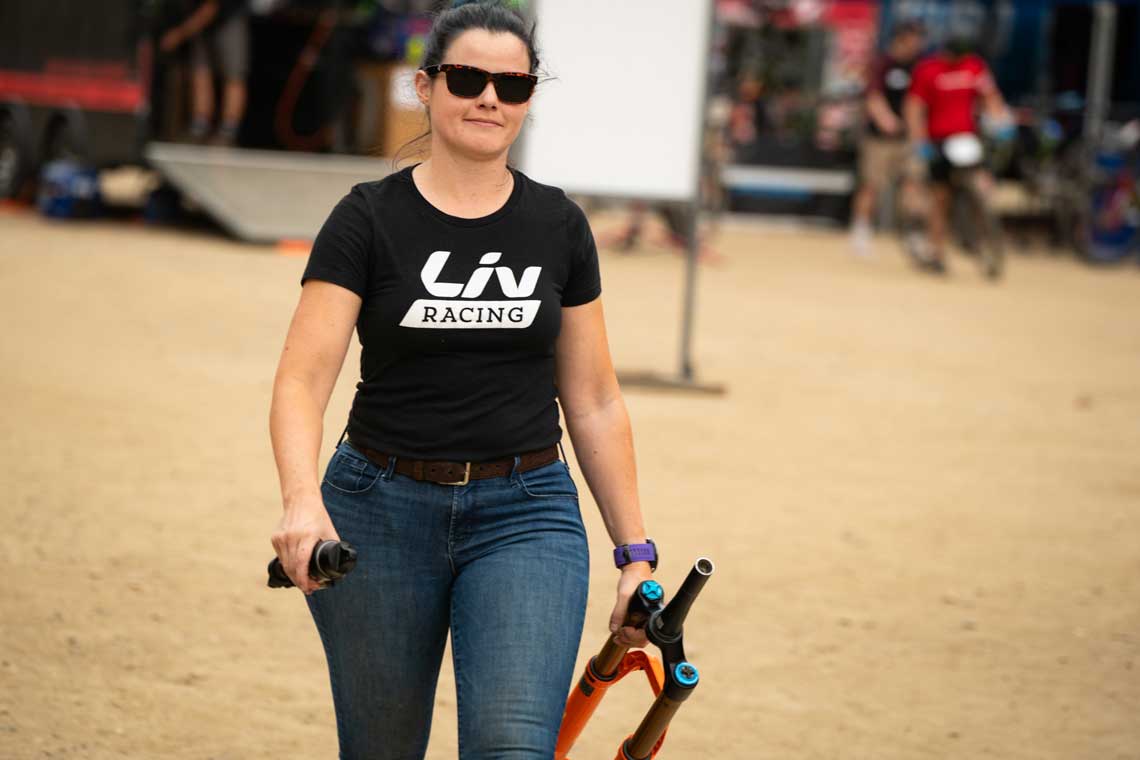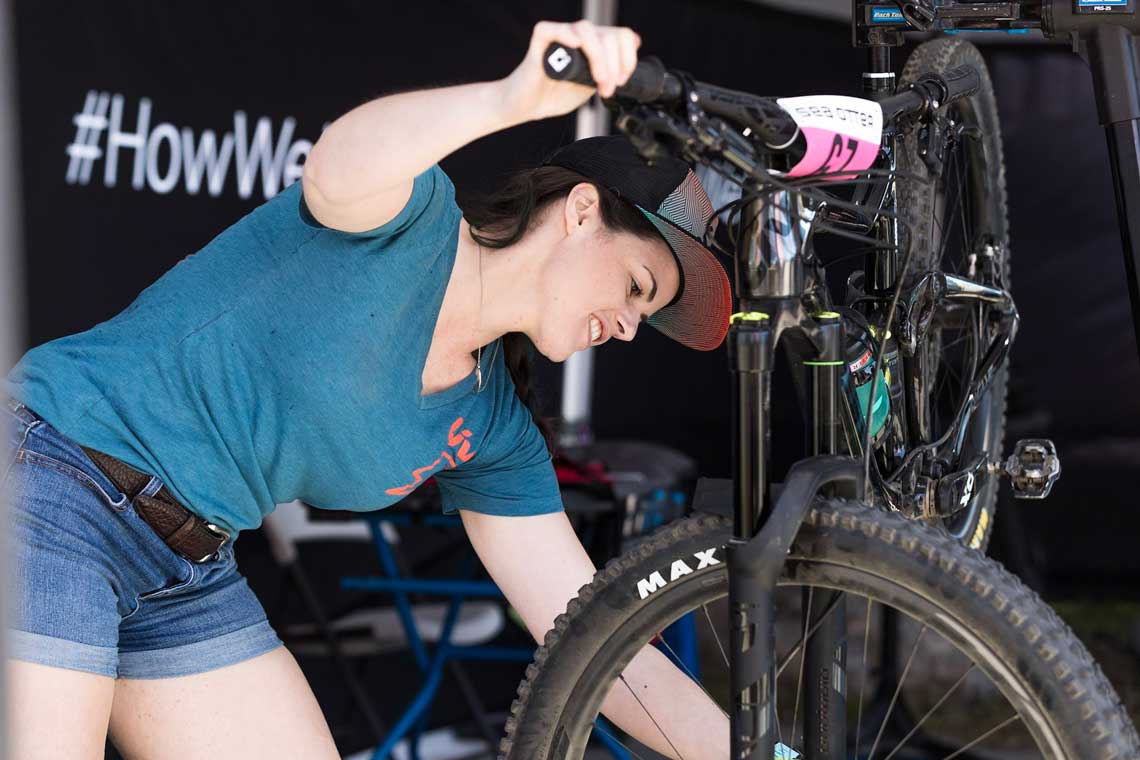 Meet Jessica
Birthdate: February 1st, 1983
Hometown: Val-d'Or, Quebec
Current Residence: North Vancouver British Columbia
Favorite Cycling Discipline: Road cycling with my sport touring bike
Hobby (other than cycling): This might be cheesy, fixing bikes and going on leisure bike rides with my friends. My world is bikes. Oh, and tools. I love tools.
Favorite Travel Spot: Skookumchuk Hot Springs, it's a local natural hot spring between Pemberton and Lillooet.
Favorite Food: Poutine
Words You Live By: Go live your dreams, you actually have nothing to lose. Try new things and explore new dreams, and you only have everything to gain.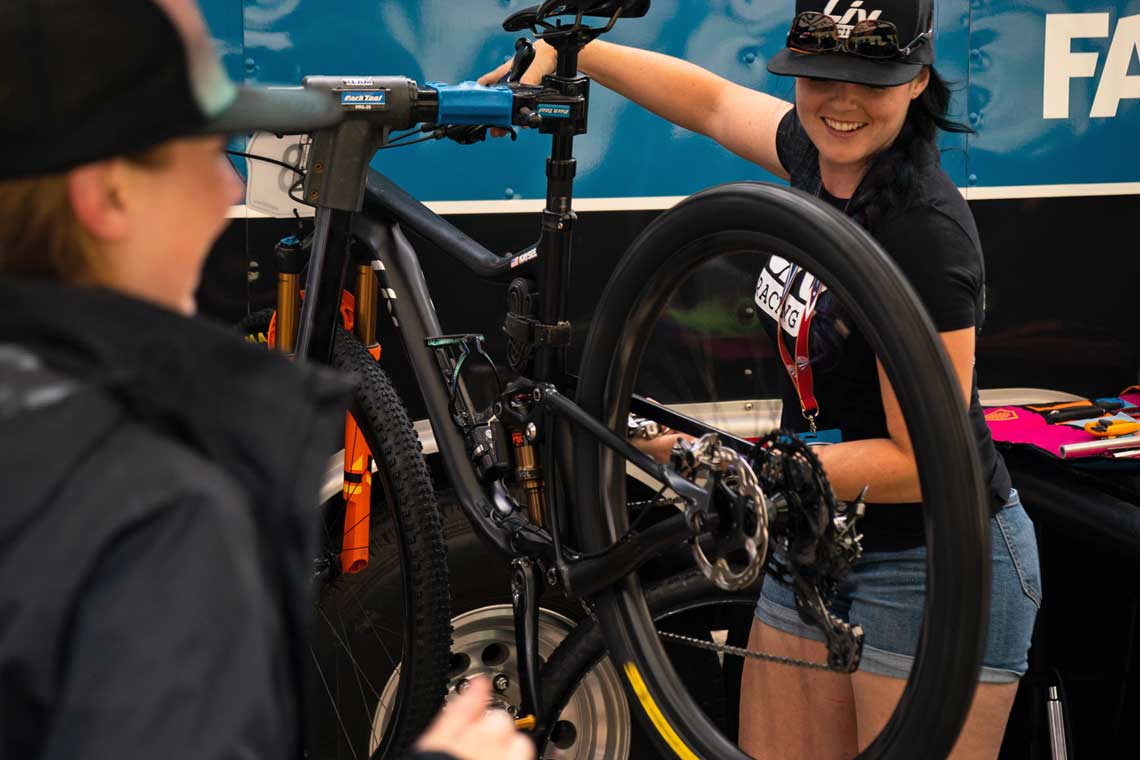 Q&A
Liv: Which came first for you: riding bikes or working on bikes?
Jessica: I've been riding bikes since I was 5 years old. I never thought I would be a mechanic, until I hit my 30's.
Liv: How did your career as a pro mechanic begin? Did you have any mentors that helped you get where you are today? 
Jessica: I had a friend who took me under his wing working in his shop. He offered it to me and I told myself, "Why not?" We rode bikes all the time and to him it made sense to show me the other world of bicycles. But becoming a pro bike mechanic was just on me. I stuck around my bike community for years and it happened.
Liv: Have you always been mechanically inclined or was learning how to repair bikes something you had to work on?
Jessica: I was always mechanically inclined. I had to learn from the bottom at the bike shop. My first year, all I did was fix flats. Then I moved on to taking repairs, building wheels, and everything in between to keep a shop up and running. And guess what, I'm still learning to this day. Yes, I know how to fix a bike, but the truth is the bike industry doesn't have standards – this industry keeps you on your toes.
Liv: What are your top 3 bike maintenance tips?
Jessica:
Check tire pressure regularly, it will prevent punctures and make your tires last longer.
Keep your bike clean, especially your chain. I usually like my chain to be on the *dry looking* side. Extra lube only attracts dirt and makes the drivetrain wear faster.
If you don't have time or the knowledge to maintain your bike, just bring it to your local bike shop. Don't wait until there's a major issue. Sometimes issues can be prevented if you go regularly.
Liv: The bike industry as a whole is male dominated, but the number of female bike mechanics is shockingly small. What are some of the barriers for women trying to enter into this field?
Jessica: Yes, true, the bike industry is male dominated. But, I've got to give all these men credit. Our present generation of men is understanding gender equality and accepting women in the industry. I believe the next step is to show women these opportunities in the bike industry and that it is not only for men. There are already women in the bike industry doing awesome things, but most are never put in the spotlight.
Liv: What do you think the industry can do to get more women working in bike shops?
Jessica: Just talking to women. Inviting women in and doing events where it can be women only or mixed, but at least getting the community involved around bikes. Just spreading the word about the bike world and starting them young could go a long way, even elementary and high school events.
Liv: What are your tips for making bike shops friendlier to women, in general?
Jessica: Having women working in the shops helps a ton.
Liv: What advice would you give to other women looking to become a bicycle mechanic? 
Jessica: You belong and never think less than that.