What is Bike Touring and Bikepacking?
Do you dream of embarking on an epic adventure? Do paper maps, gravel roads, scenic detours, and delicious road-side eats make your heart sing? Do you love cycling and have a bit of wanderlust? Then chances are, you'd love bike touring and bikepacking.
This form of cycling is all about seeking out the road (or trails) less traveled, whether in your backyard, around a picturesque destination, or across-country. Different from typical road or mountain biking rides that start and end at the same location, cycle touring refers to multi-day journeys that allow you to travel point-to-point and cover greater distances.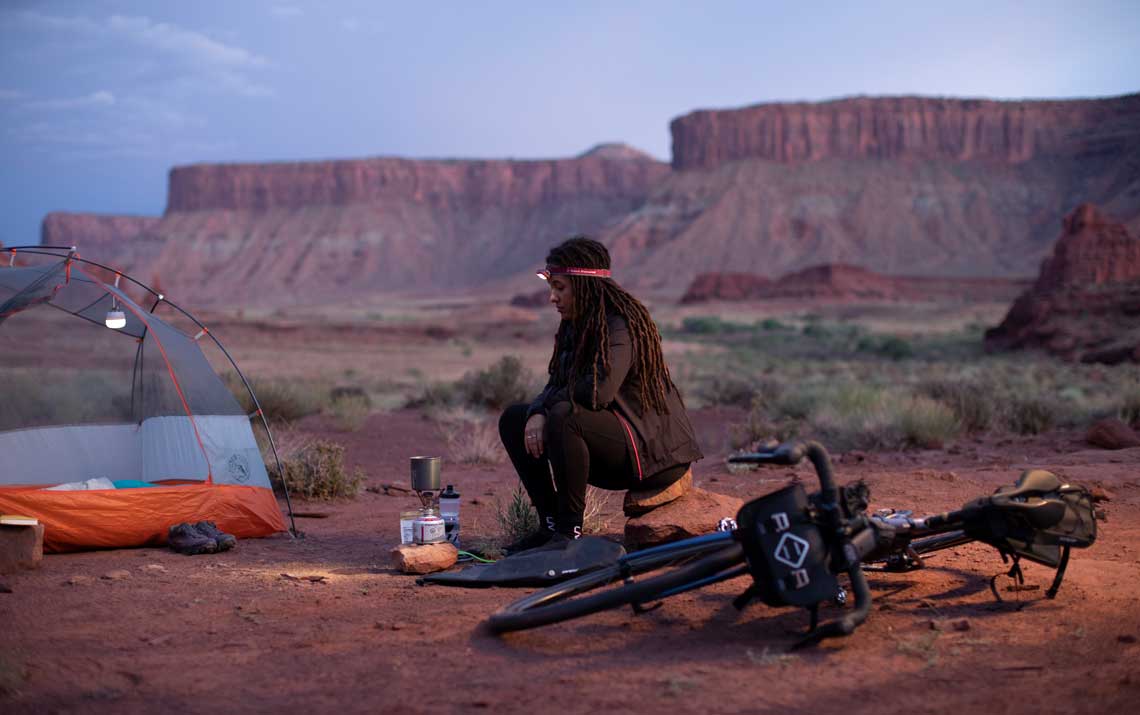 Bike Touring VS Bikepacking
The terms "bike touring" and "bikepacking" are often used interchangeably, but sometimes have different connotations.
For the most part, when people refer to "bike touring", they are talking about traveling via roads to or around a destination. Bicycle touring typically involves long distances and longer stints of travel that can be supported by adventure travel companies or completed as solo, unsupported endeavors.
On the other hand, "bikepacking" refers to mostly off-road adventuring. Bikepacking trips tend to involve singletrack or doubletrack trails that venture further into the wilderness and, therefore, typically require a bike that can provide more traction and comfort for unpredictable conditions. When people head out on a bikepacking trip, the length of time they are traveling is typically less than a bike tour and the mileage/day may be less.
The intersection of both bike touring and bikepacking is gravel and dirt roads. Whether you are sticking closer to civilization or trekking over a mountain pass, you will likely choose a route that includes a variety of trail surfaces. So, it's best to choose a bike that can handle it all – which brings us to our next topic…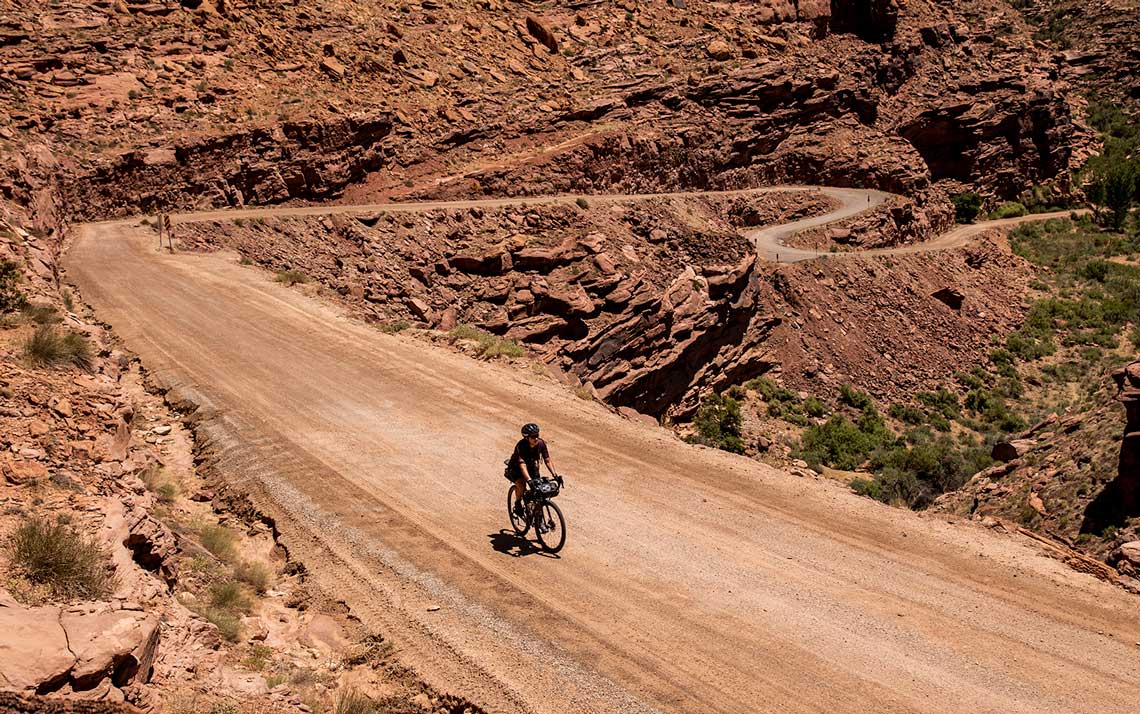 The Best Bike Setup for Bike Touring and Bikepacking
Comfort for long hours in the saddle, lightweight and efficient for powering out miles on rough pavement or hard-packed gravel, stable and confident for when the path turns to a rutted-out fire road or singletrack trail – oh yeah, and enough mounts and space to carry all your gear. The checklist for the perfect touring bike is long. Sure, your choice of route will impact your decision, but ultimately you don't want to limit your adventure options because your bike isn't up for the task.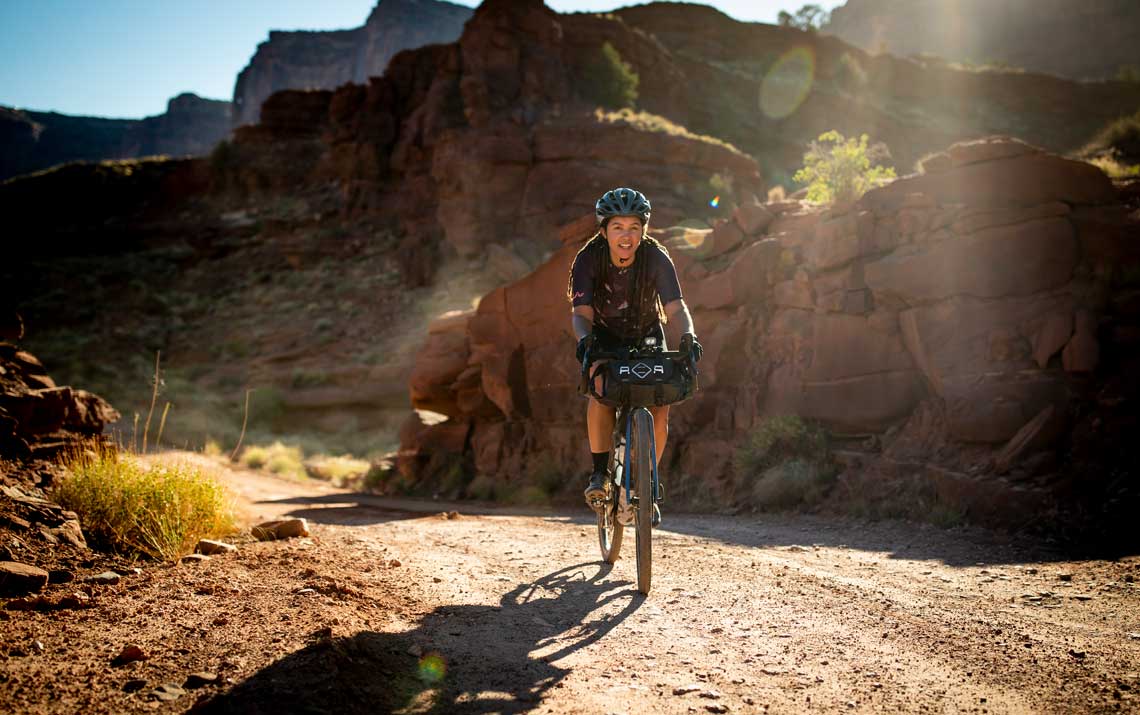 Gearing: Ensure you have a proper "granny gear", or an easy enough gear that will enable you to spin with minimal effort. This is different for everyone, so make sure you test out different gearing on hills that are similar to what you expect to ride in-route.
Tire size, style and frame clearance: When it comes to bike touring and bikepacking, tire choice is crucial. The extra weight of a rugged, puncture-resistant tire compound is often worth it when you're going the distance over variable terrain. Wider tires mean you can run lower pressure for added comfort and increased traction, which is a good thing if you're looking to ride mostly gravel and dirt. But, don't forget to make sure your frame will have enough clearance for the tire you choose.
Handlebar style: Though handlebar style is personal preference, it is impacted by the type of terrain you're looking to ride. If your route is mostly singletrack, a flat mtb-type bar should do the trick. But for long gravel road miles, a flared drop bar will give you several places to put your hands to ensure maximum comfort on our journey.
Saddle and seatpost: For any long cycling trip, saddle fit is crucial. Test your saddle and chamois extensively before hitting the road on your bikepacking trip. Choosing a bike with a dropper seatpost is also a great option, if you're looking to take your trip on rougher terrain.
Mounts and accessory compatibility: From multiple water bottles to saddle, frame, and handlebar bags, pay special attention to the number and placement of the mounts on your bike to make sure you can carry enough gear.
Fit: Head to your local bike shop for a proper bike fit at least a month before your bikepacking trip. You'll want to get plenty of miles on your bike after the bike fit and before your tour to iron out anything that isn't quite right.
A gravel bike is a great choice for bikepacking or touring. It's easy to make small adjustments so the bike is best suited for the adventure ahead. Check out our guide on what makes a gravel bike different from other bikes for more info.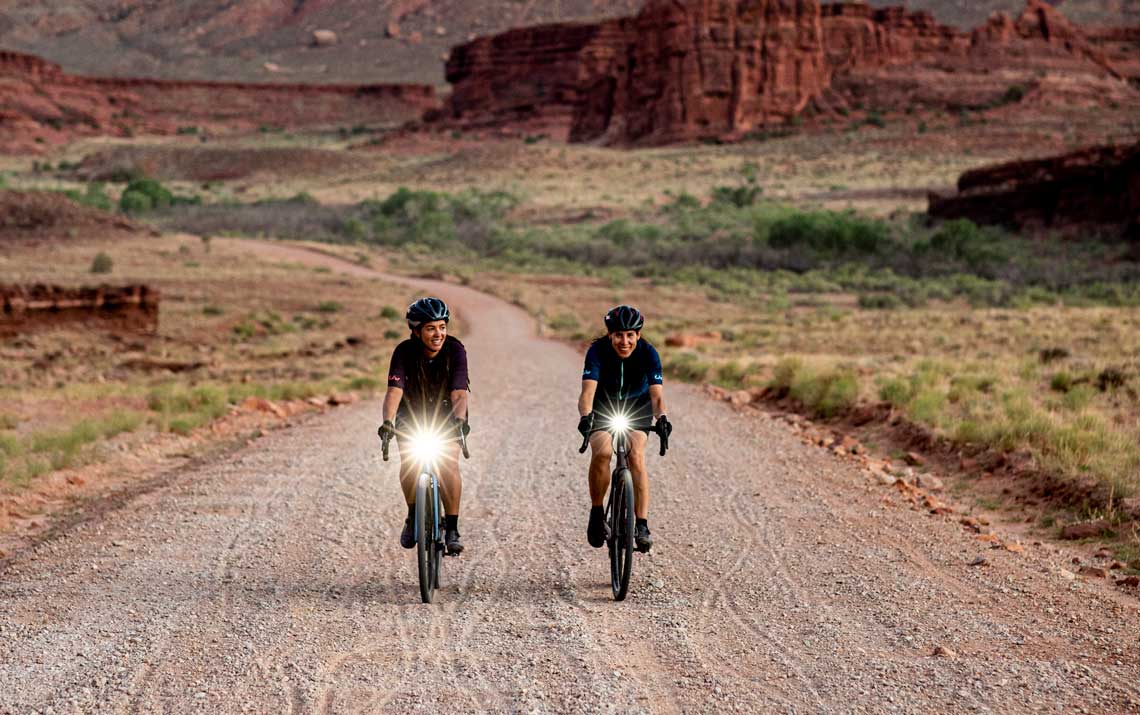 Types of Bikepacking and Bike Touring Adventures
So, is sleeping in a tent mandatory when bikepacking and bike touring?
Nope, not at all.
Loop: Starting and ending in the same place, a loop-type bikepacking or touring adventure can be long (like the Trans-Uganda Route) or short (like this 112-mile, 3-day loop in Arizona).
Point-to-Point: Routes that require transportation either to the start, from the finish, or both. Through routes also vary in length, one of the most famous being the Great Divide Mountain Bike Route – the longest off-road route in the world.
Guided Tour: With the growing popularity of traveling by bike and bicycle vacations, a quick google search can usually turn up plenty of options for guided cycle tours in the location of your choice. The great thing about a guided bikepacking tour is that all the logistics are already planned, including transportation to and from the route's start point, food, and lodging. Options range from backcountry bike camping to trips that utilize hotels and hostiles as stopping points.
Overnighter: Bikepacking or cycle touring trips do not have to be long to be fun. Pack a tent and food supplies to connect two sections of trail through a remote wilderness, or pack light and plan to stay in a cabin, Airbnb, or lodge for the night.
Expedition: Exploring a new location by bike is one of the best ways to experience the culture and natural beauty of an area. You can travel farther than you would be able to on foot, but slower than you would by car or train. Pack your bike and gear in a box or bike bag and fly to the location of your choice!