Today We Get After It
Stories of Commitment: Dani Johnson
For anyone, the transition from college into the next stage of life is a testing one. Dani Johnson is no exception, but she did it in the middle of a global pandemic, and didn't just transition from college into the working world; Dani transitioned from a national level D1 Track and Field Athlete to a professional enduro racer with Liv Racing Collective, with the goal of competing on the world's biggest stages, against the sport's best riders.
Dani has been riding bikes for as long as she can remember, following her brothers around first on motorbikes and then on downhill bicycles. She gravitated toward explosive movements and craved speed. In high school, Dani's need for speed was honed on the track, running the 60m, 100m and 400m hurdles, and 4x4 and 4x1 relays. She excelled and accepted a scholarship to run for The University of Colorado. While in college, Dani was not only competing at the highest level in the nation on the running track, she also raced downhill and dual slalom on the mountain bike at events across North America.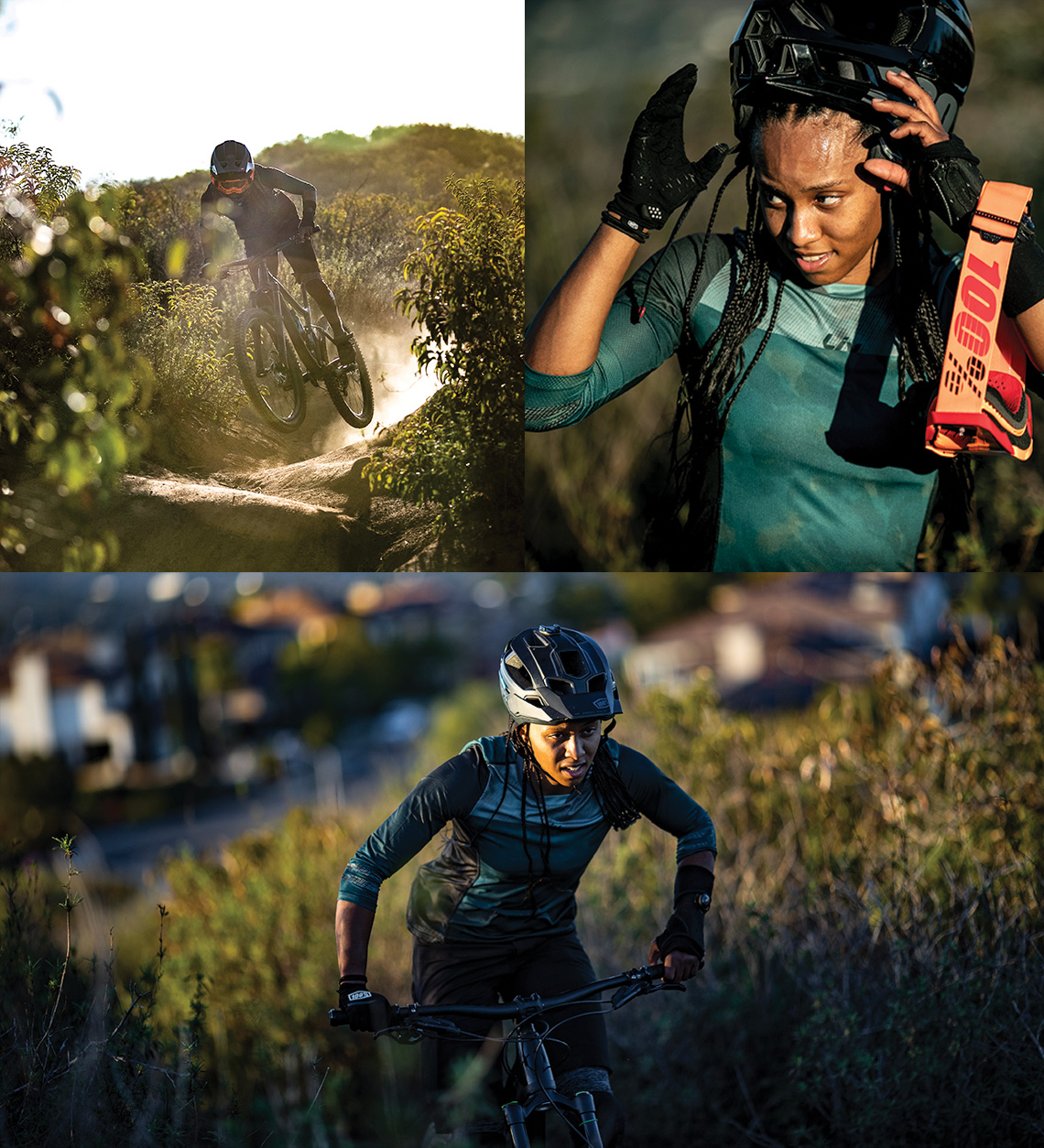 In the spring of 2020, amidst the COVID pandemic, Dani graduated with a degree in communications with a minor in business and returned to her home state of California, to be closer to family and with sights set on shifting her focus from running to riding.
This winter, Liv Cycling welcomed Dani into the Liv Racing Collective program, and I was excited and inspired by Dani's enthusiasm and energy. I (Serena Bishop Gordon) have been a part of Liv Racing for more than seven years, and while I focus on off-road endurance events, compared to the more gravity focused enduro racing Dani specializes in, many aspects of being a professional cyclist remain that same. I was given the opportunity to share some of what I have learned through my cycling career with Dani, and along the way, I've gotten to know her and her story.
As Dani prepares for the 2021 racing season, we connected for this Q&A.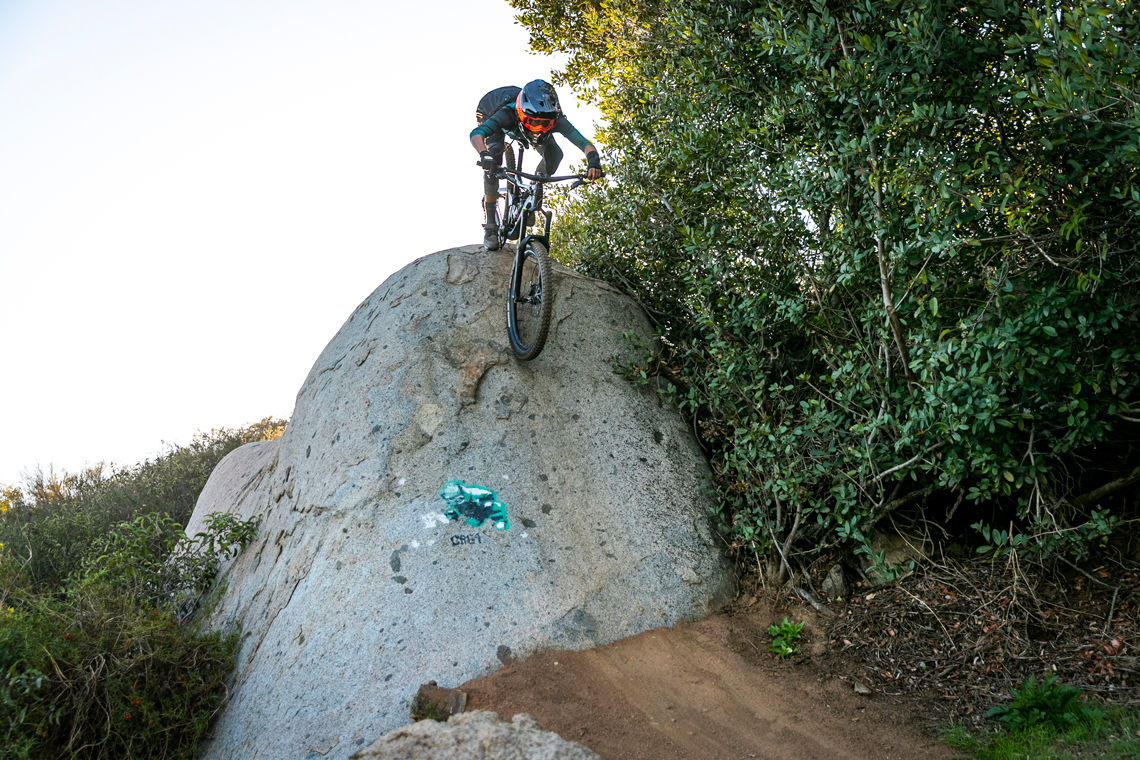 Serena: How did you decide to pursue professional cycling? How did you connect with Liv Racing?
Dani: I love riding bikes and I've always been told to do what I love, so it only seemed right. I actually connected with the lovely ladies of Liv via Instagram!
Serena: What does riding for a brand, for women, by women, mean to you?
Dani: It means way more to me than I ever thought it would. Having a great team of women behind you can make a world of difference in day-to-day riding to racing. I partnered with Liv because our ideas and values aligned. When I noticed it was one of those partnerships where we could finish each other's thoughts and sentences, I knew I'd found the right fit. Being a part of the Liv Racing Collective is like being a part of a family. Even though the majority of us have yet to meet in person, we support each other immensely virtually.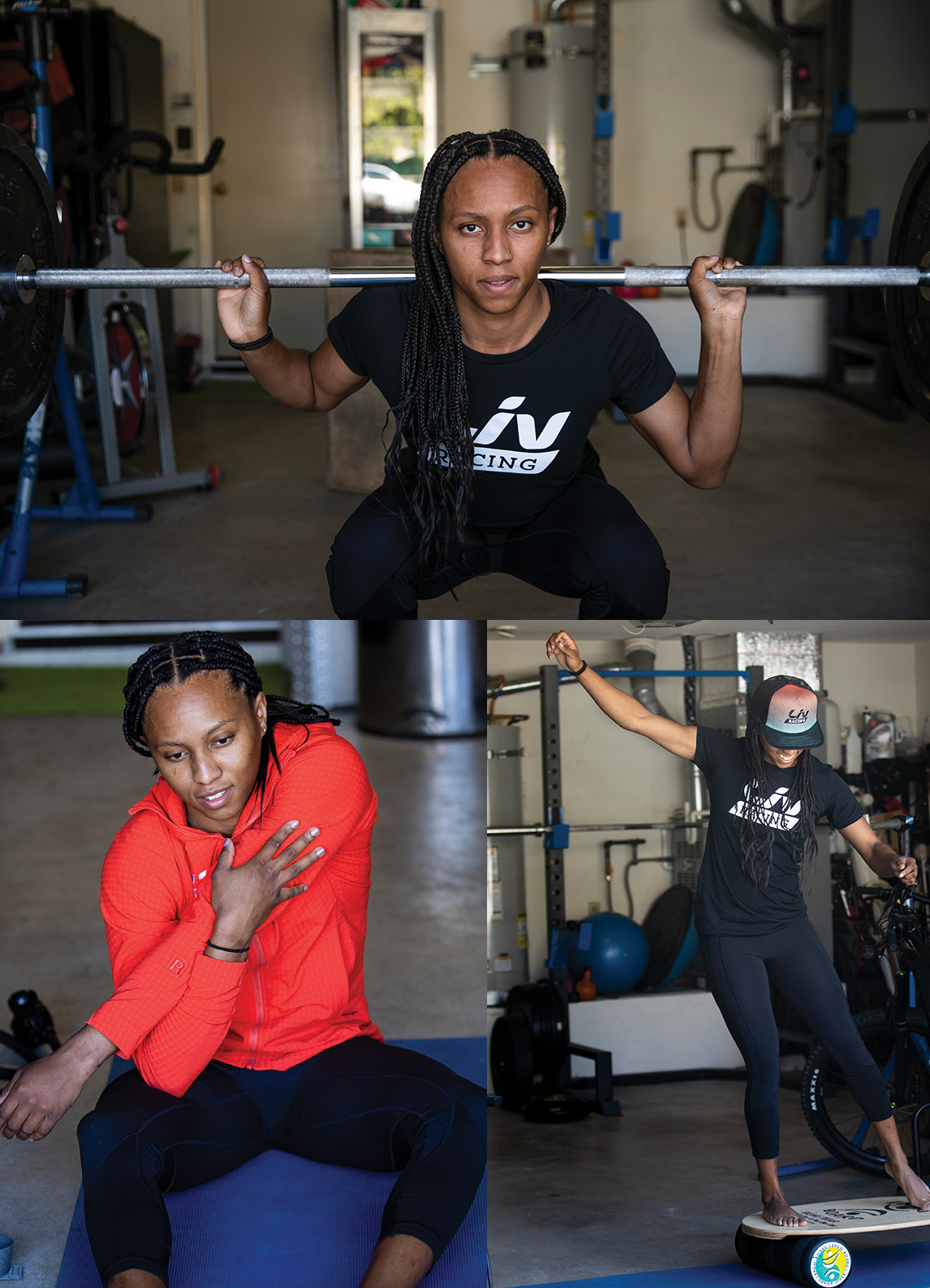 Serena: What is the most challenging thing you have faced in your transition to racing enduro?
Dani: My biggest challenge I think would be endurance and stamina. Coming from downhill, and short sprints in my track career I've never really had to maintain such a high threshold for long with minimal recovery. To overcome this it's been a lot of long tough days on the bike with rolling rest and minimal breaks or as I like to call them death pedals.
Serena: What lessons have you carried over from your time racing track and field? What is different? What is the same?
Dani: The style of training is similar with speed days and longer endurance days. I actually still do a lot of the same strength exercises in the gym. The competitive drive and mental focus is a lot of the same, because once you hit the start line it's all on you mentally. A difference now is I don't just throw on a uniform and a pair of spikes to go race, I've got a bike to dress up too. Checking my tire pressure, suspension, lube up my chain, and of course making sure it's clean and shiny!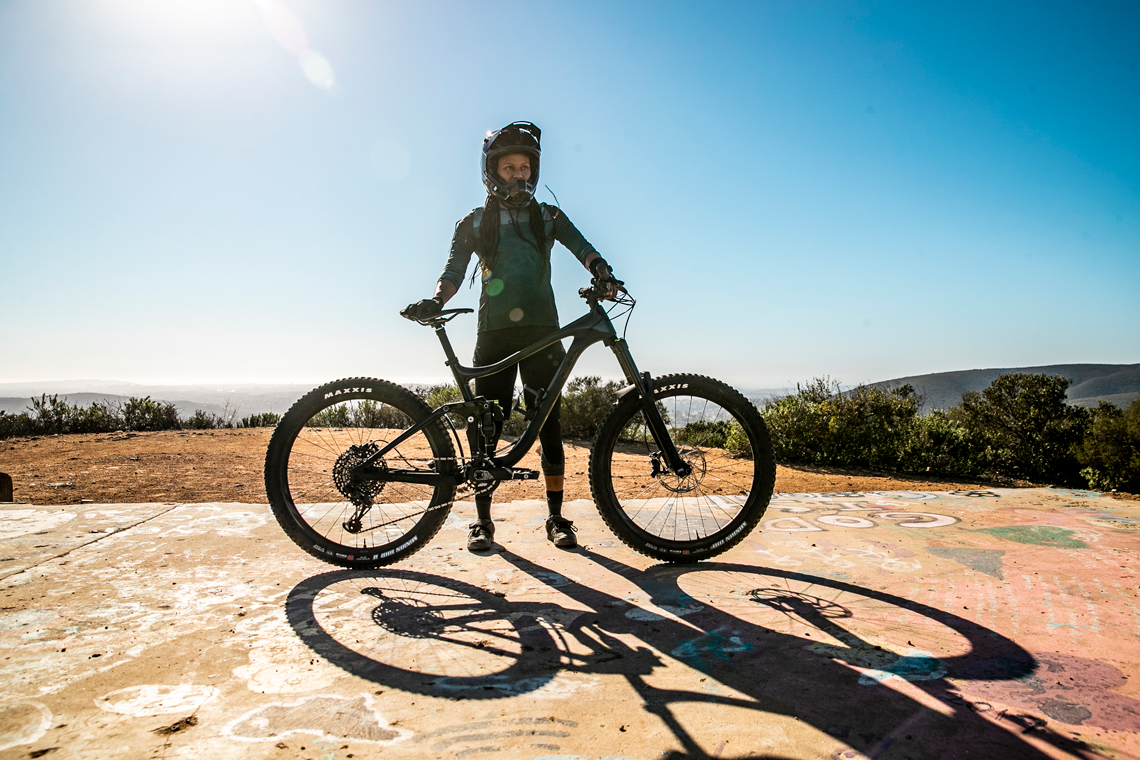 Serena: What accomplishments are you most proud of?
Dani: I am most proud of my little successes just as much as the big ones: from going to a D1 university and making nationals in track, to qualifying and making it to the round of 8 for dual slalom at Crankworx Whistler. I'm proud of the races I didn't win or barely finished because I learned something that I can take onto the next and progress.
Serena: What are you most excited about in the upcoming year/season? What are your BIG DREAMS?!
Dani: I'm most excited about riding my bike as always! My big DREAMS this year (of course Covid allowing) are to hit some more international races and to meet and ride with the rad ladies of Liv.
Serena: From the outside, cycling appears to be an individual sport - only one person stands on the podium and is listed in the results. Do you see cycling as an individual or team sport?
Dani: Cycling is for sure a team sport. Whether you're a part of an actual race team, privateer, or don't even race, there's a team of people behind you they just might not have official titles. When I think about it, I've used my brother and friends as my support team for years: I have someone to go on those long death pedals with me, someone for those short fast days, social media, and the business side of things the list goes on. Now I've also been blessed with the support of Liv for things both on and off the bike.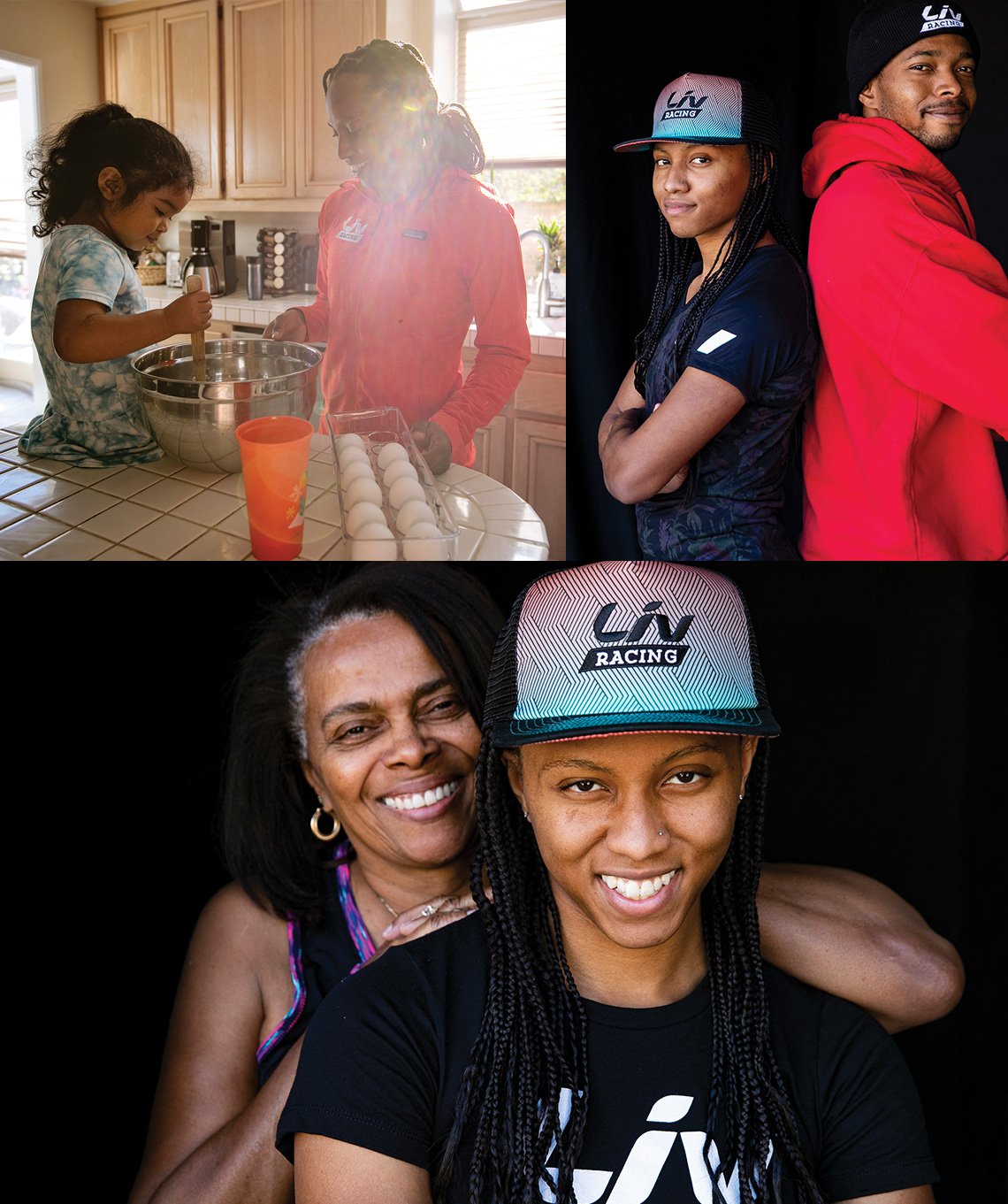 Serena: How do you balance living for the moment and planning for the future?
Dani: I'm a huge planner and I feel like planning ahead takes away a lot of stress and worries, allowing me to relax and live in the moment a bit more. But I'm still always thinking ahead because progression is a huge part of my drive to work hard at the moment.
Serena: What mark/influence do you hope to leave on the sport and the community?
Dani: I hope to show what's possible. For years I ignored the negative nancys telling me riding my bike professionally was an unrealistic dream. I hope that me following my dreams, regardless of other people's expectations or opinions, encourages others to get out there and get after it.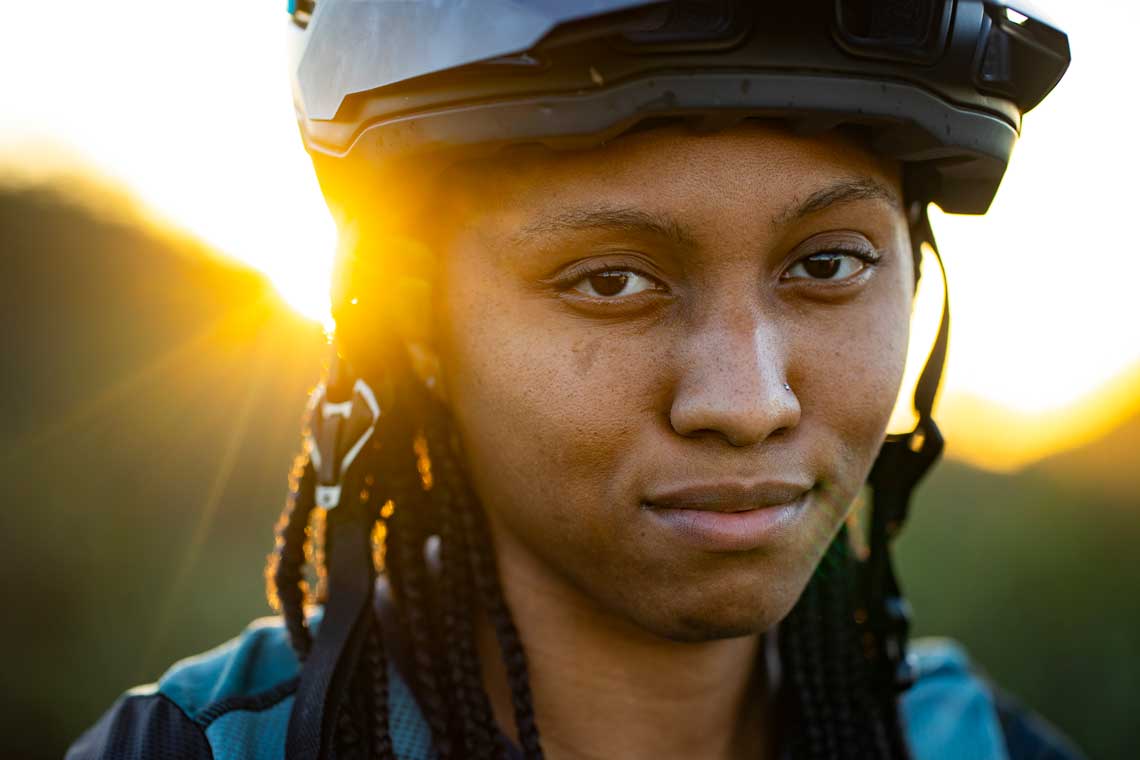 Follow, support and share in Dani's journey here.