Tips for Leveling Up in Mountain Biking
2020 was supposed to be my last year racing in the under 21 (U21) category in the Enduro World Series. I was really looking forward to racing the whole EWS season as a junior to be able to get extra experience at these races with less pressure. Obviously, due to Covid, things didn't go exactly to plan. So, I set my sights on racing elite in 2021 and doing what I could to be "ready". What does being "ready" actually mean though?
I thought I knew and I had set some pretty high expectations and goals for myself heading into the 2021 season. At the first race of the year, I quickly learned that my goals were not going to be as easy to achieve as I had hoped – and if I'm being honest, I was a bit discouraged. With a long season ahead, I had to refocus and reevaluate my goals. I realized that I am racing in a completely new environment with the best women in the world.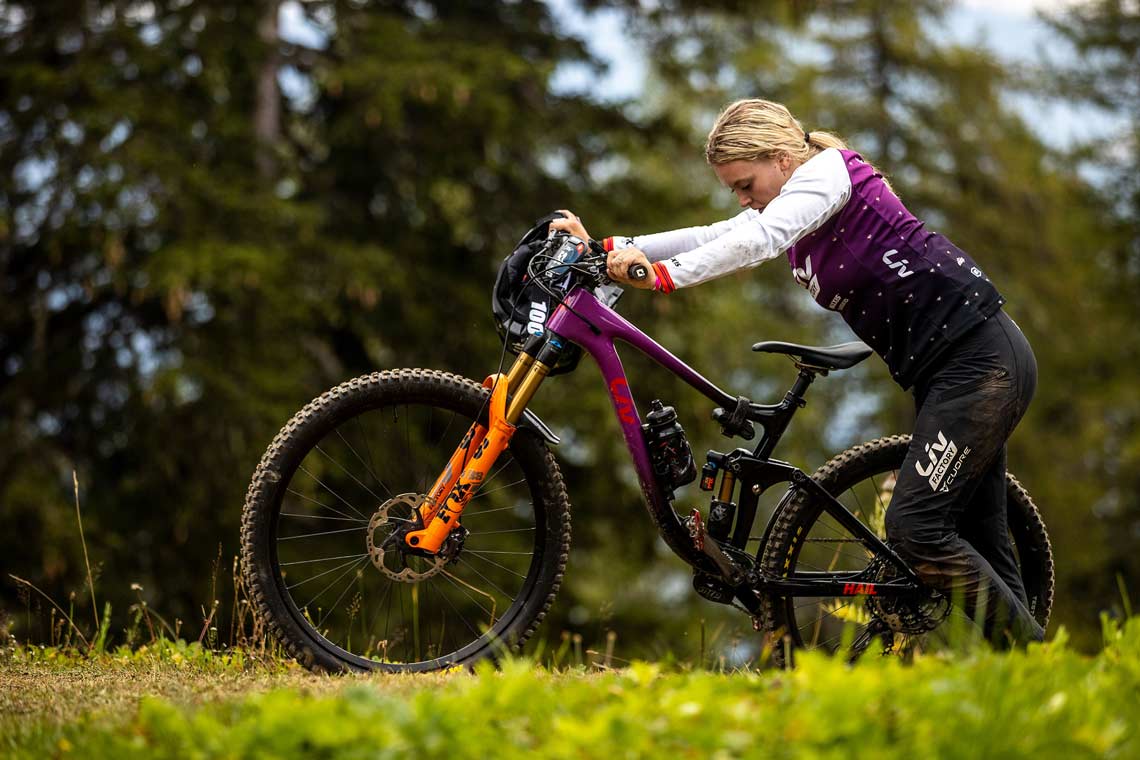 With the help of my team manager, Liz Walker, I set small goals for the rest of the season. Liz would text me after each race to congratulate me on each "stepping stone", asked how I felt and we would talk about the next one, which helped me mentally focus on one thing at a time.
Looking back, there's been quite a few times I have been outside of my comfort zone during my mountain biking career. When I first started racing NICA (National Interscholastic Cycling Association/ high school mountain biking) in the sophomore class, I was surprised when I won my first race by a big margin. But, that meant I had to move up and race junior varsity. Moving up was nerve-racking, but I was happy to be consistently finishing in the top-five. Then, I stepped up into the varsity category for my junior and senior years of high school. My confidence immediately plummeted when I struggled to get good results. It turns out, I had been racing with a fractured hip and torn cartilage and I had to get surgery after my junior season. I ended up coming back strong after surgery to win the Junior Downhill National Championship, but continued to feel the effects of surgery and struggled to get the results I wanted during my senior year. Finally, in the last race of the year, I achieved my goal by winning a varsity-level race.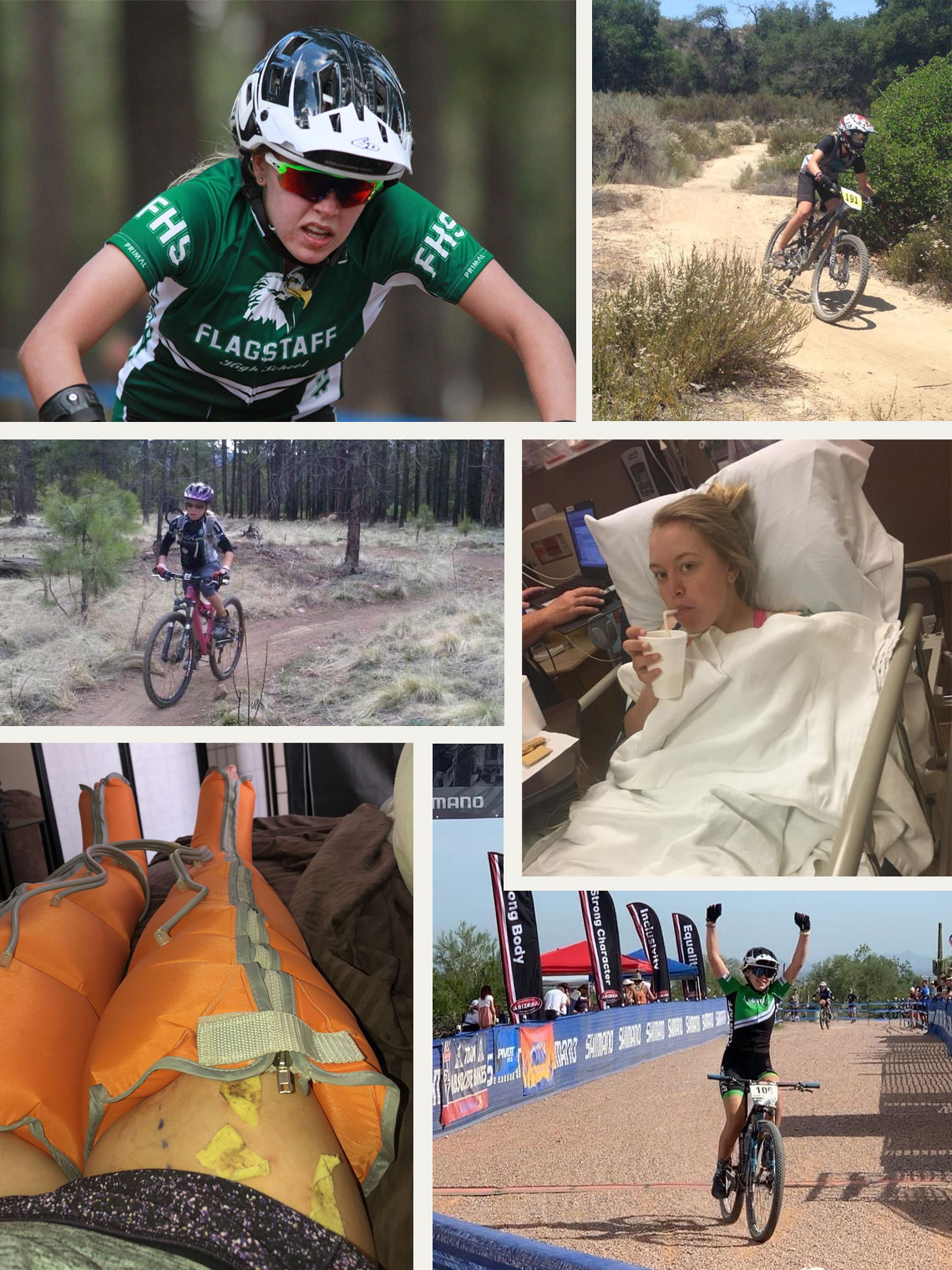 Racing NICA, dealing with injury and coming back from it really opened my eyes to how to deal with setbacks and helped motivate me to become an elite athlete. Each time I have been pushed out of my comfort zone, I've had to learn and set goals for myself that were actually achievable to keep me moving forward without getting discouraged.
Whether you are just getting started with mountain biking and learning new skills, thinking about racing for the first time, or moving into a more competitive race category, we are all faced with some of the same challenges. Leveling up is hard, but in the log run it is so worth it. Here are some of my tips for leveling up and owning it:
1. Growing is more important than winning.
Staying in your comfort zone feels good. Maybe you crush climbs, but steer clear of technical features. Or maybe you've been racing (and winning) in the same category with zero competition. It feels good to succeed and win. But, if you are in a category with no competition or always ride the same trail that doesn't challenge you, how can you get any better?
2. Learn from your "failures".
When you level up, you're probably not going to win – or even podium – right away. That is okay! By pushing yourself out of your comfort zone, you will get the chance to focus on what you need to work on to get better. You never know what you're capable of until you try.
3. Set achievable goals.
When you level up in riding or racing, keep your expectations reasonable. Have small "stepping stones" to aim for throughout the year and congratulate yourself for achieving those goals. Achieving goals means you are getting better and that is always a win! See where each stepping stone takes you and always check in with yourself to make sure you're still enjoying it. Bike riding should be fun and for sometimes that simply means going out on any day and just riding your bike!
4. Don't get discouraged.
Sometimes life throws us curve balls and we have to learn to adjust. This can be scary, but it's also what makes mountain biking so fun. When you have setbacks or are having trouble progressing, that's a good time to reach out to someone for help. If you're struggling to tackle more technical features on a trail, maybe it's time to hire a skills coach. If you don't feel like you're getting faster and you always ride alone, join a group ride with people who will challenge you. Always getting beat by that one girl every race? Maybe ask for her number and ride together sometime!
5. Don't level up if you're not ready.
Everyone progresses at different rates. If you feel pressure (either from yourself or others) to move up a race category or try a big jump you're not ready for, it's not likely to end well. Don't let you or anyone else throw you into the deep end before you learn how to swim. Leveling up too fast can be discouraging and cause burn out. Remember, between each big step is a lot of smaller steps to help you get there.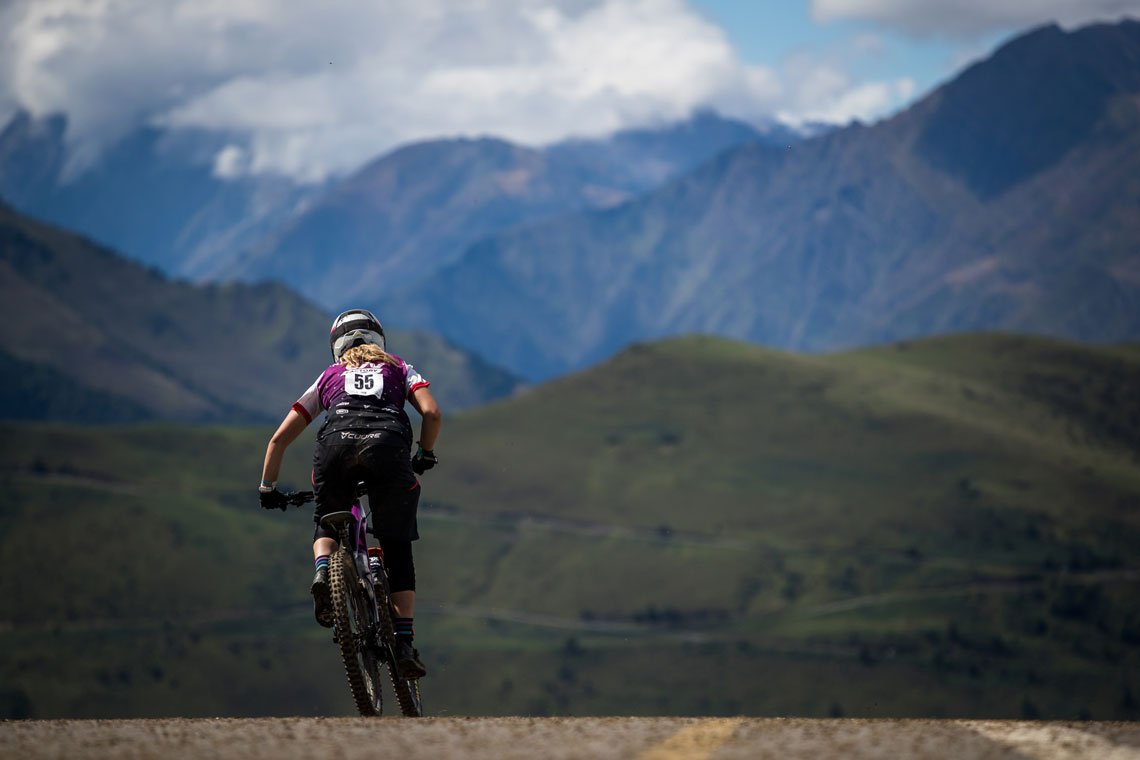 I hope my experience going from a high school racer to a professional athlete will help you on your mountain biking journey. It definitely isn't easy and things don't happen overnight. You can follow me as I prepare for and race the upcoming EWS season on Instagram – it will be my second year in the elite category! I would also love to hear about all of the goals you've achieved or even if you are struggling with a goal and need some advice, send me a DM!
Don't ever doubt what you can achieve in life and as an athlete, everyday is a new day and you are capable of whatever you set your mind to!