How to Prepare for a Solo Bikepacking Adventure
The idea of bikepacking can be daunting at the best of times but riding long remote routes over multiple days by myself seemed downright risky. Yet that didn't stop me from realizing my solo bikepacking adventure. I just got creative.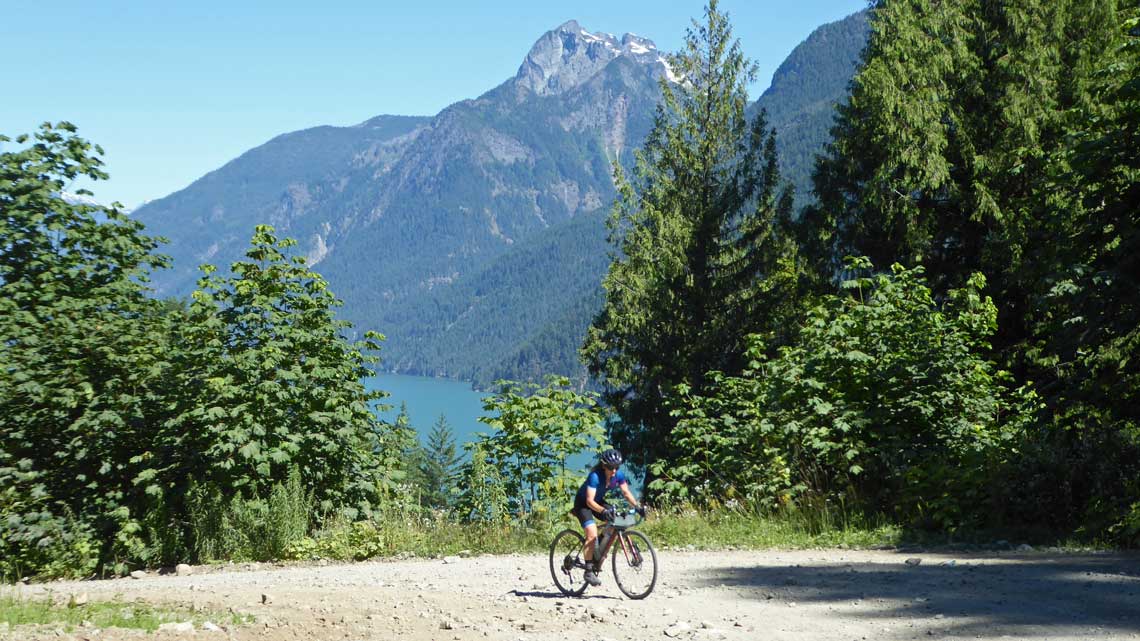 This past summer, I found myself craving adventure close to home, but none of my friends could spare 10 days to join me for my proposed trip – nearly 900km of rugged, out-of-the-way forest service roads in the mountains of British Columbia, often out of cell range. Riding it alone was even out of my rather ample comfort zone when I considered the dangers – wildlife, environment, how easy it was to get lost in poorly mapped areas, how easy it was to get hurt virtually anywhere, how difficult it would be to get help if I needed it. I briefly considered revising my route to encompass more well-travelled, populated roads, but in B.C., that meant lots of highway riding, which was a deal-breaker for me.
I was lucky enough to find the perfect solution: my retired parents and their 1992 VW Westfalia campervan. After not much convincing, they agreed to accompany me on the trip and carry all of my overnight gear. The van provided a safe place for me to sleep and having my folks relatively nearby and aware of my route and location (most of the time) helped mitigate some of the risk while I rode. I know not everybody has an awesome adventure support crew on call, but I believe creativity and planning can help you satiate your appetite for adventure, safely, even if you can't find someone to ride with you day in and day out.

1. Plan your route.
For me, sticking to backroads was a priority, as I didn't want to ride on highways. However, I would have felt much safer riding unsupported, if I had chosen primarily paved roads through more populated areas, staying in hotels instead of camping. I have done this on a few occasions in the past and it's also really fun.
Once my parents and I were on the same page, I researched roads and potential campgrounds in more detail, planning approximately how far we'd ride each day and where we'd stay the night. I made sure to pay attention to road surface and elevation gain for each stage as well, as they can have a major impact on your average speed. It's also important to be realistic. Consider that you'll probably be carrying more gear than on a normal single day ride and you'll get tired as the trip wears on, so you won't be able to maintain the same average speeds as you would on a one-day ride.
2. Have a safety plan.
There's a lot of preparation that needs to go into ensuring a safe adventure. Being familiar with the route is key, comparing it to multiple map sources, as well as reading up on current conditions in the area can be very helpful. Each day, my parents and I reviewed the upcoming route and planned where we would meet and how we would communicate if we didn't have cell service (which was often). I had the route uploaded to my GPS, my parents' GPS, and I also used a couple of pre-downloaded offline map apps as additional resources.
For extra security, you may choose to use a GPS tracking device, like SPOT, which gives your support crew real-time GPS coordinates for your location and allows you to send them an S.O.S. in case of emergency, no cell service required.
Pretty much whenever one of us reached cell service, we would text the other our location and the time of day, just so we could keep tabs.
Just knowing that my parents were driving the same route as me and had an idea of where I was made me feel safer than if they were sitting at home, looking at a map.
Every day, I carried basic first aid supplies, bike tools, bear spray, a wildlife horn, a whistle, an emergency blanket, a light down jacket, a rain jacket (even if it was hot and sunny), water purification tablets and extra food… just in case I got lost and had to spend the night. Luckily, I never had to use any of it, but I did lose my way a few times late in the day, ran out of water on scorching afternoons, got a flat tire and I saw several black bears, as well as grizzly tracks. Learn more about what to pack for a bikepacking adventure HERE>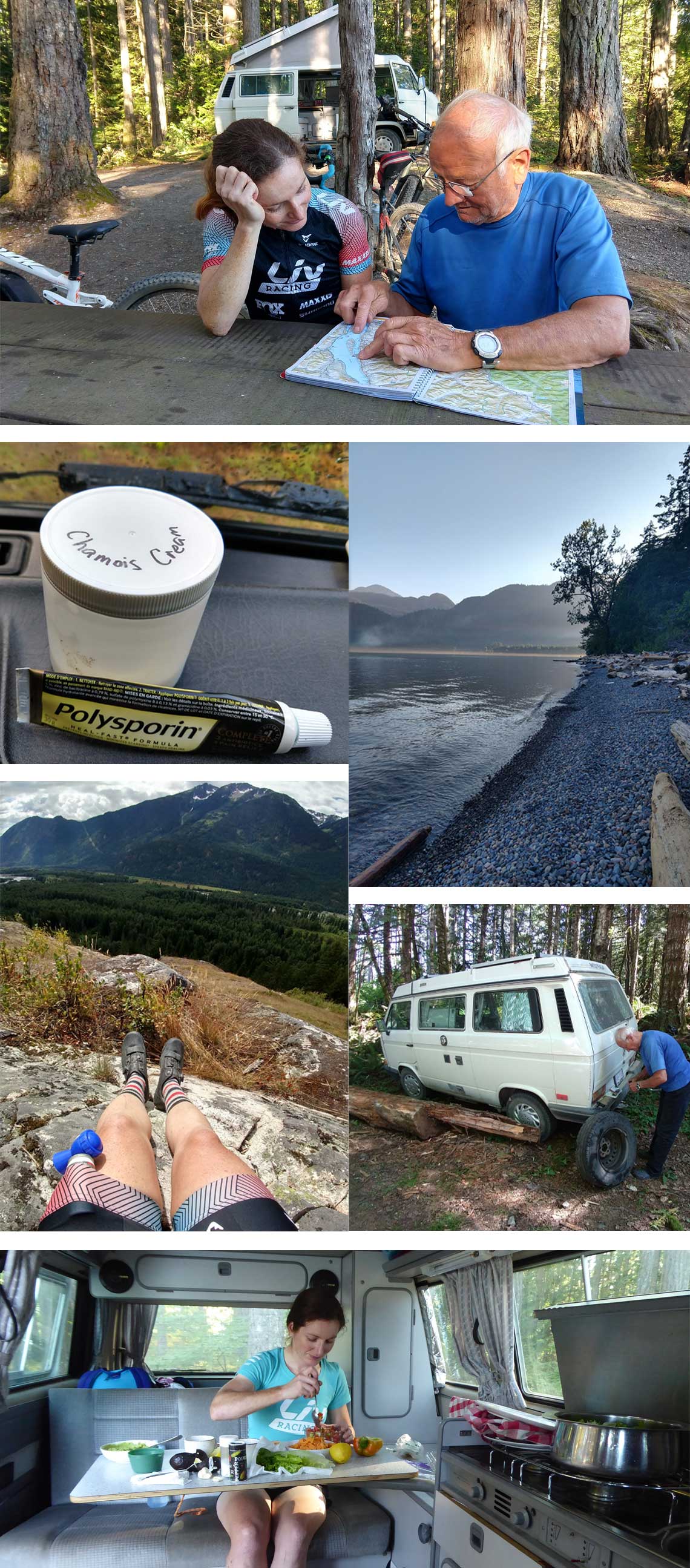 3. Find a friend.
Even if you can't find a person who is your speed to join you on every leg of your trip, think of ways you can include unlikely adventure buddies – for example, maybe a friend can join you for a day or two, maybe you have friends spread along your route, whom you can meet up with, maybe there's a friend who's a weaker rider but has an e-bike and can join you for a portion of your ride (my 70-year-old Mom and I rode together for portions of the route using this method), maybe you can make it a family trip and switch off driving a vehicle while your partner rides with the kids and vice versa, or even use a tour company. There are so many possibilities!
4. Be prepared physically and mentally.
It's important that you are up for the physical challenge that your route poses. For example, if you've never ridden multiple six-hour rides in a row, don't plan for that. Start with days you know you can manage, even if it means you're not riding huge distances. There are no rules to bikepacking. This is your adventure, and if that means you're riding a couple of hours per day and hanging out by a lake and eating ice cream for the rest, then so be it! Someone told me that getting supported on my trip was "cheating." I laughed at that because I hadn't realized it was a competition!
If you've never ridden alone for long periods before, it may feel weird and lonely. Be ready for it. Embrace it. I often use long solo rides to shut my brain off and take in my surroundings or work out problems and regain a feeling of balance. Some people listen to music and podcasts. Engage in some self-awareness and learn what you need.
Take a course and learn the basics of repairing your bike on the side of the road or trail when there's no one around to help you. Knowing which tools you need to carry and how to use all of them could save your day – or your whole trip.
It also wouldn't hurt to have some First Aid knowledge and training in case you need to treat yourself.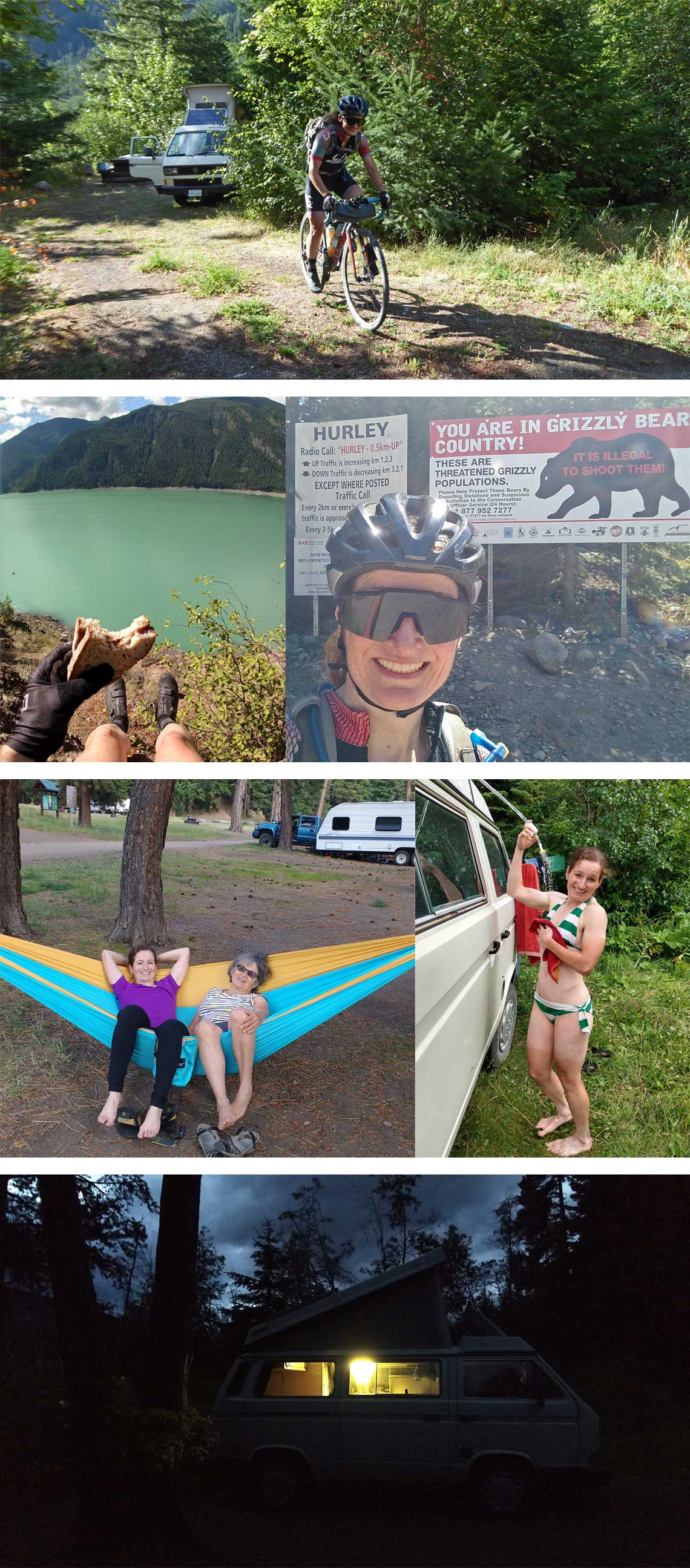 My trip with my parents was more special than I could ever have imagined, even though at first it felt like a compromise, because I wasn't doing the whole thing alone and carrying all of my own gear. It didn't take me long to realize that the way we chose to do it was perfect for us. I got the epic backcountry adventure I'd been dreaming of and my parents got out of the house to explore new corners of the province. Without them, my trip wouldn't have been possible and without me, neither would theirs.