The Best Gear for Multi-Day Enduros
Our Favorite Gear from Trans-Cascadia
with KAYSEE ARMSTRONG & CAROLINE WASHAM, Liv Racing MTB Athletes
When it comes to trans-style mutli-day enduro races, having the right gear is essential. For Trans-Cascadia, we were setting out to spend five days camping and riding epic terrain in the remote Gifford Pinchot National Forest in Washington state. It was a challenge that would require spot-on riding gear and equipment as well as a few necessities to make sure we were comfortable off the bike.
Do Your Adventure Research!
Check the weather. Months before your trip, you can check the average temperature and precipitation stats for the location you're going to. This will help you make sure you have appropriate clothing and gear for anything that could come your way. As the race gets closer, you'll have a better idea of what to pack.
Know the terrain. Check out videos from the race in previous years or ask a friend who has been before what you can expect. Understanding the type of terrain you're dealing with will help you figure out what tires to select and what protection to bring, while also helping you determine how to train.
Read the race communication. So important! Read every page of the website and read all race emails thoroughly. The race organizers will tell you what is being provided by the race, meaning, what you don't need to bring with you. Will there be a coffee service on site? Cool, then you can leave your camp stove and French Press at home.
Do a pre-ride with your gear. Order all your new jackets, helmets, hydration packs, etc. long before your trip is going to take place. Then, try to get a long ride in with all your gear to make sure you know how it's going to work. New multi-tool, plug kit, or CO2 valve? Make sure you know how it works before you really need it.
Know what your body needs. Everything from hydration and recovery powder to prescriptions and allergy supplies, be prepared so you can take care of you. Beyond basic first aid to carry in your pack, having what your body needs to perform its best is important. Do you always eat the same snacks when you go on long rides? Better to bring them and be happy then to rely on whatever the race provides.
Don't skimp when it comes to comfort. Wondering if you should pack that extra pair of socks or (another) rain jacket? The answer is probably yes. You might be able to do without five extra t-shirts but having those all-important layers and extras in case they get wet is a good call.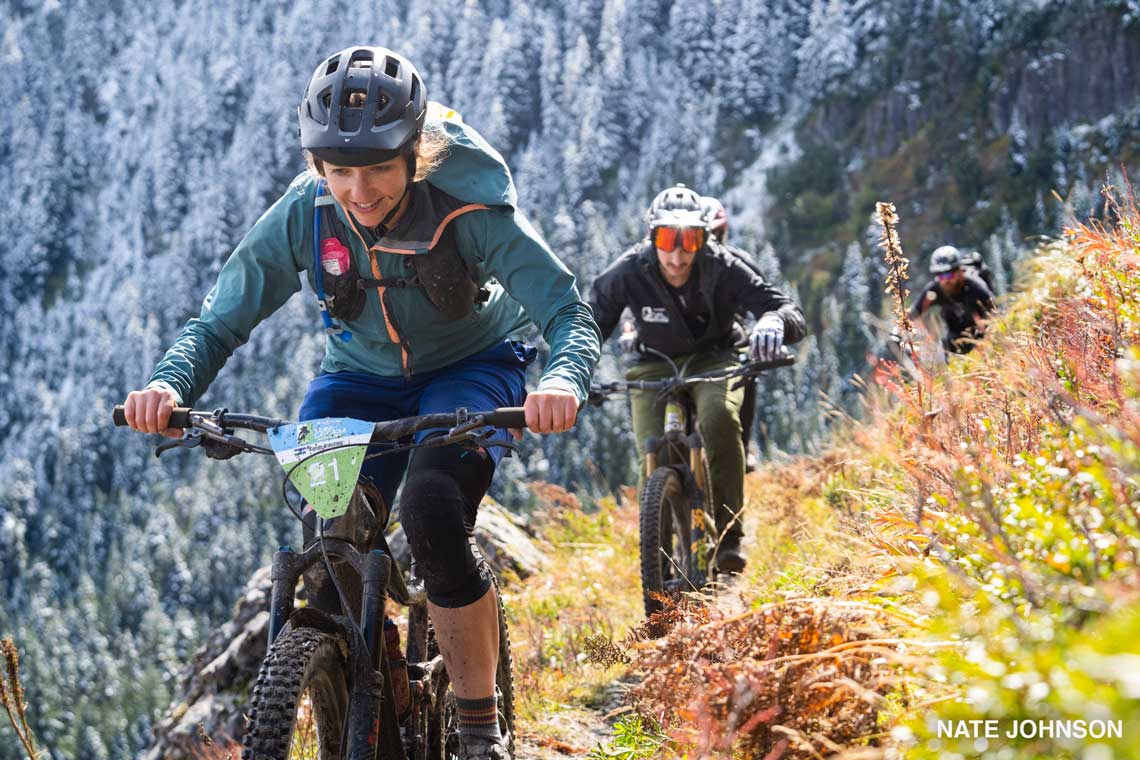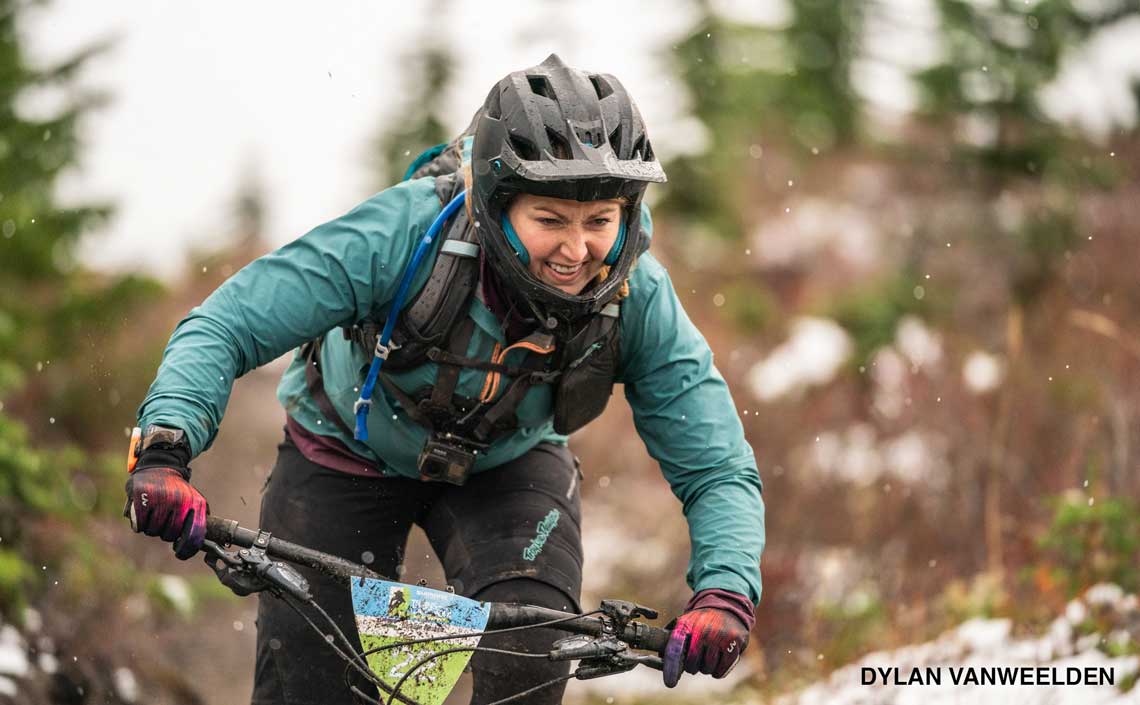 Get the Gear!
Our adventure at Trans-Cascadia was cold, wet, and it even snowed! We also had long 6 to 8-hour days on the bike, so we had to be prepared for everything. Keep in mind, this is what we loved for this specific race, and it may differ for you.
Bike: Intrigue Advanced. Trans-Cascadia has some rough sections on the descents but having the all-rounder 140mm (rear)/ 150mm (front) travel platform of the Intrigue was just what this race called for. Check out our full bike checks HERE!
Helmet: I opted for the TLD stage helmet for full-face coverage, while Kaysee went with the Liv Infinita SX. The Infinita's goggle strap is a handy feature for enduro racing, and it provides heavy coverage with light weight.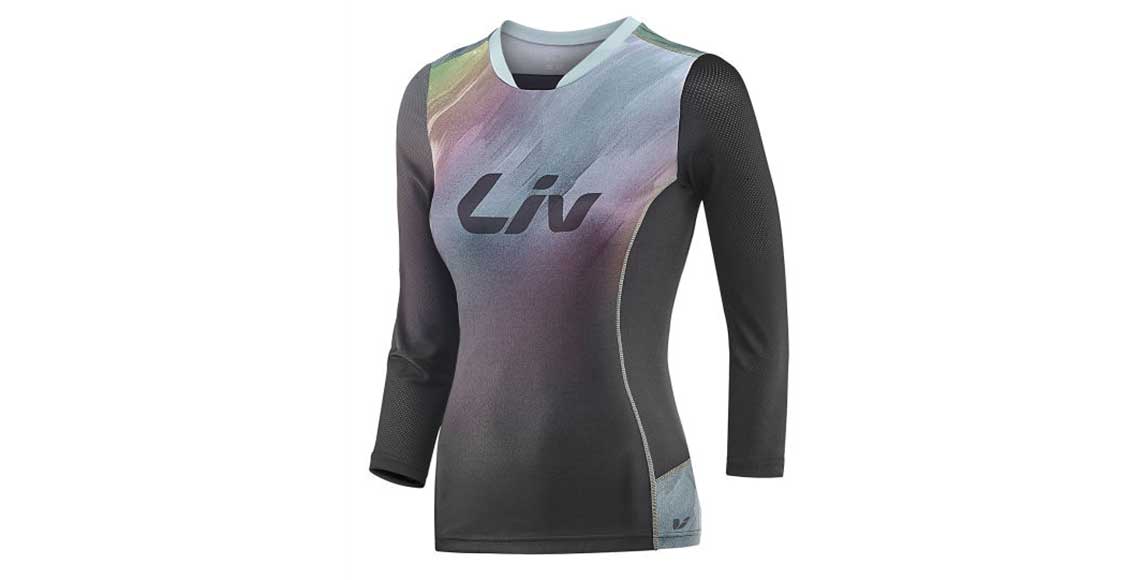 Jersey: Liv Sumi Jersey. We had four jerseys packed up and ready, so we had a freshie for each day of the race. The jersey's ¾ sleeves and stretch material allows you to fit elbow pads and extra layers underneath. We just wish we could have showed off this jersey more, but it was a great layer under our jackets!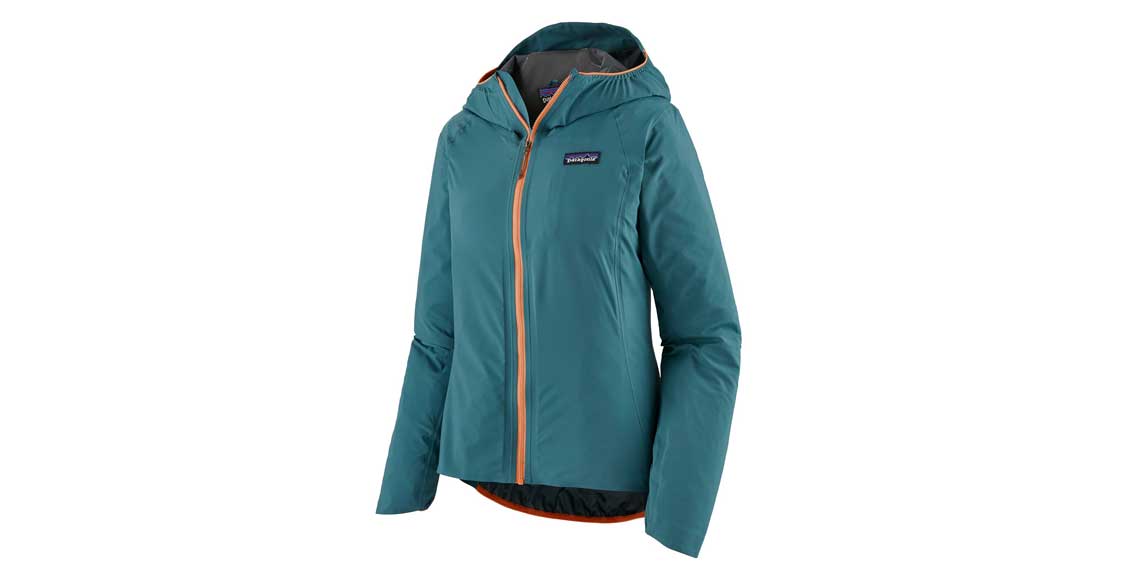 Jacket: Patagonia Dirt Roamer Jacket. This jacket was everything we needed at Trans-Cascadia – it fit over our other layers, stretched just the right amount, and looked damn good! Although this isn't technically a "waterproof" jacket, our underlayers never got wet during rain, sleet, and snow. The fabric also dried super quickly between rain showers.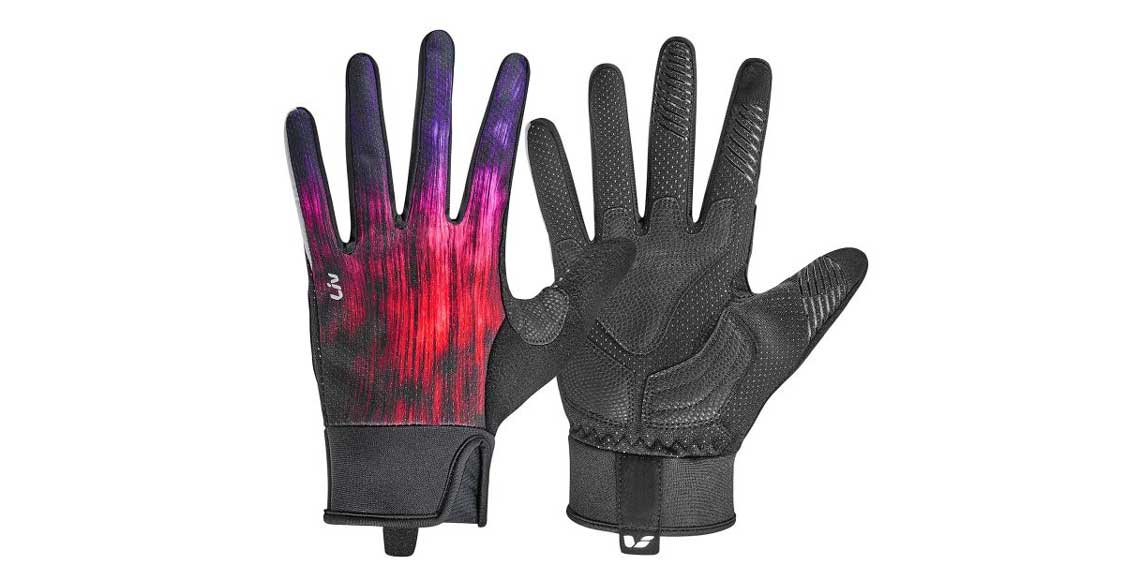 Gloves: I wore the Liv Zorya long-finger glove for the cold days. This glove is quick-drying and warm, but still allowed me to use my phone for those must-have shots of the epic views.
Shoes: Kaysee and I both wore clips shoes for this race. However, due to the amount of hike-a-bike, we think the Liv Shuttle Flat would have been a great choice. One thing is for sure, for any multi-day race where wet weather is in the forecast, I would suggest bringing two pairs of shoes. While camping, shoes just don't dry overnight. By bringing two sets of shoes, I was able to switch to a new set every other day.
Socks: Some tips here – 1. Wool socks are your friend. 2. Double up! I wore two pairs of socks every day of the race. 3. When it gets really wet and cold, go waterproof. I used a plastic bag between my two layers of socks on one of the days so my toes would stay dry and warm.
Protection: For knee pads, Kaysee was rocking 100% and I was in TLD. Kaysee also opted for 100% elbow pads, which was probably a good idea.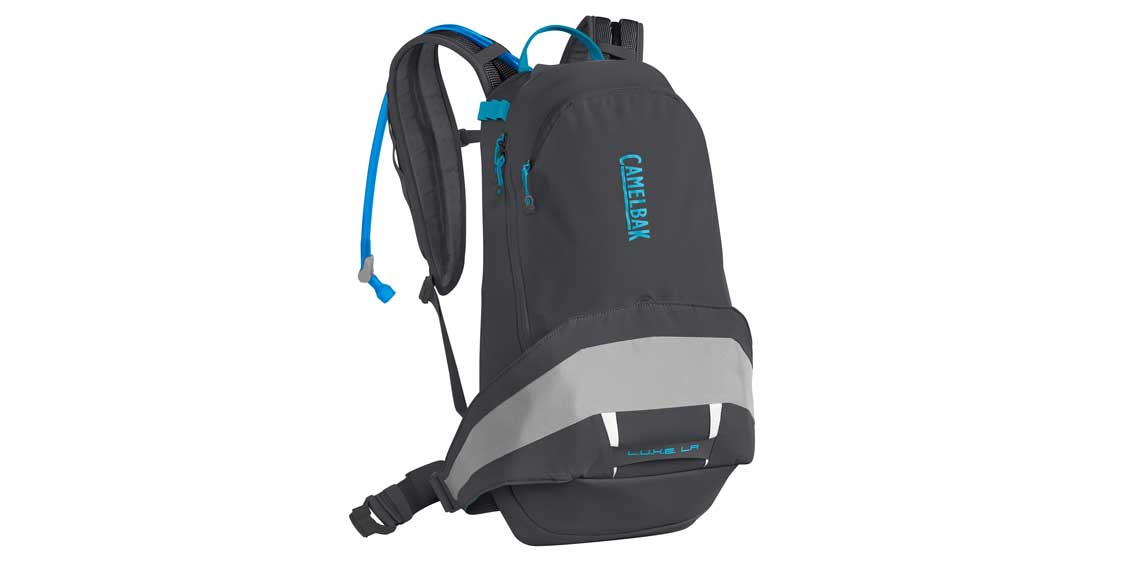 Hydration Pack: CamelBak L.U.X.E. LR. This pack may be big, but when you put it on, it feels like nothing is there. On top of that, it doesn't budge on rowdy descents. Extra pairs of gloves and socks, GoPro accessories, snacks, first aid kit, phone, this pack had enough room for it all. Check out the best things to pack in your CamelBak HERE!
Chamois Cream: Petal Power Joy Ride Creme. When you're in your chamois for 10 hours a day, this stuff is important. 'Nuff said.