Liv Racing Report: Enduro World Series Tasmania 2019
Island Time Down in Derby, EWS Round #2
We didn't have to wait long to get our next fix of enduro racing. Just a quick flight over the Tasman Sea, and the Enduro World Series crew and athletes were ready for round 2 in Derby, Tasmania. Decent weather was in store again, making for great racing on Derby's epic trails.
Rae Morrison and Leonie Picton were both itching to get back between the tape after a fun and successful race in Rotorua. We caught up with the Liv Racing teammates in between travel to the States. Let's jump in!
Rae's Results: 

Leonie's Results: 

All photos by Sven Martin Photography.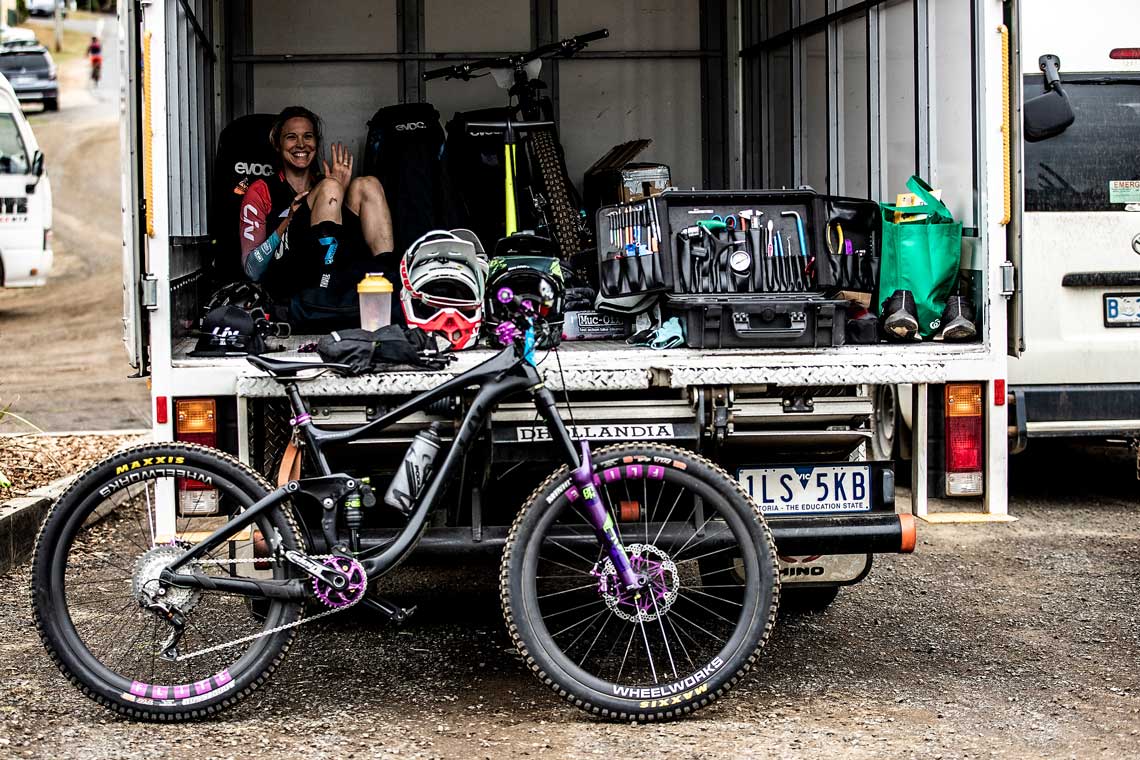 Liv: Straight from Rotorua to Tasmania – what's it like to have to get your bikes packed up and fly out to the next race so quickly?
Rae: Straight after the race, it's all about cleaning and the pack up. I drove down to Wellington the next morning (six hours) with a very full car to visit my Dad in the hospital before I flew out overseas. My Dad was in a bike accident where he sustained 19 fractures to his ribs, clavicle, spine, and pelvis and is set to be in the hospital for the next six weeks, so it was really nice to see him in person and witness how well he is doing. After the visit, we checked into a hotel for the night before getting up at 3:00 am to catch an early morning flight. From landing in Tasmania, we then picked up a rental truck and drove the four hours to the race venue. We left Rotorua Monday morning and arrived in Derby, Tasmania Tuesday evening – not the longest travel I've done, but it is the part where I probably struggle the most with lack of sleep and trying to keep my immune system strong to not get sick. It was important for me to have an easy day Wednesday and Thursday with just a light bike ride and track walking so that I would be fresh enough for practice on Friday.
Leonie: Traveling is almost like competing in another stage of the race. Just when you think the race is done and you can relax, you then spend the next few hours packing up and getting ready for the airport. The trickiest part is remembering to take the time for post-race health care, like stretching, hydration, eating the right meal. I tend to neglect this area because I'm just so worried about missing flights.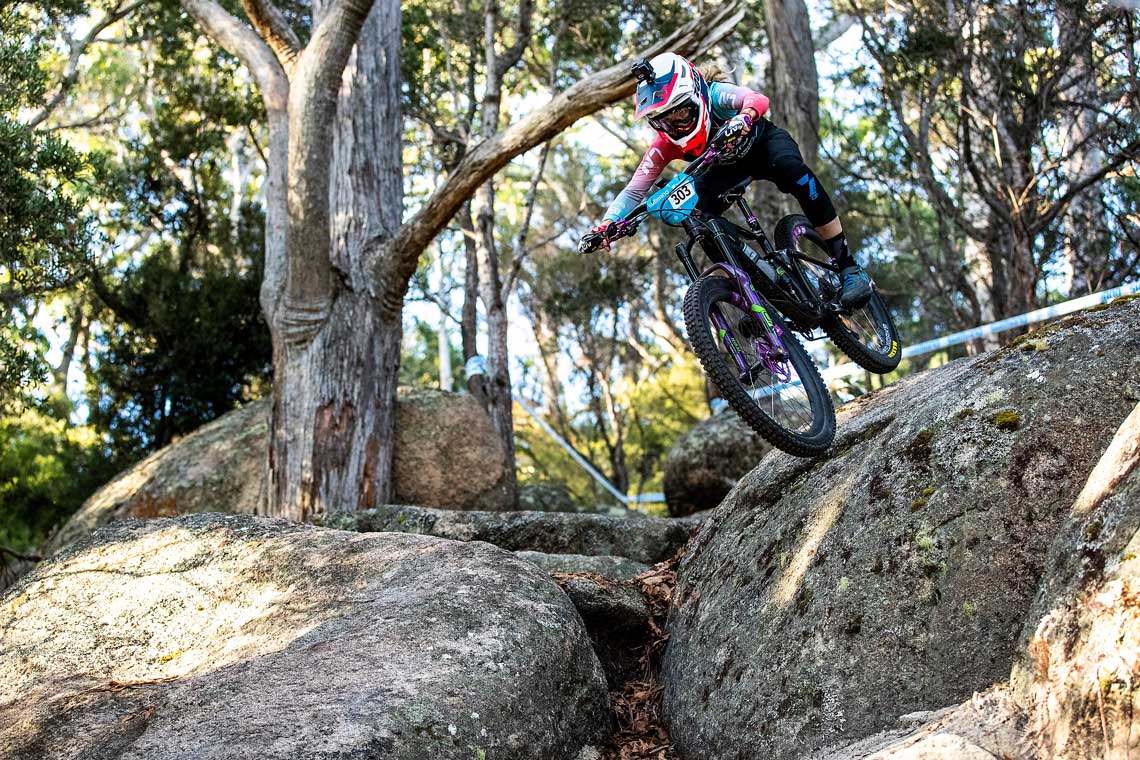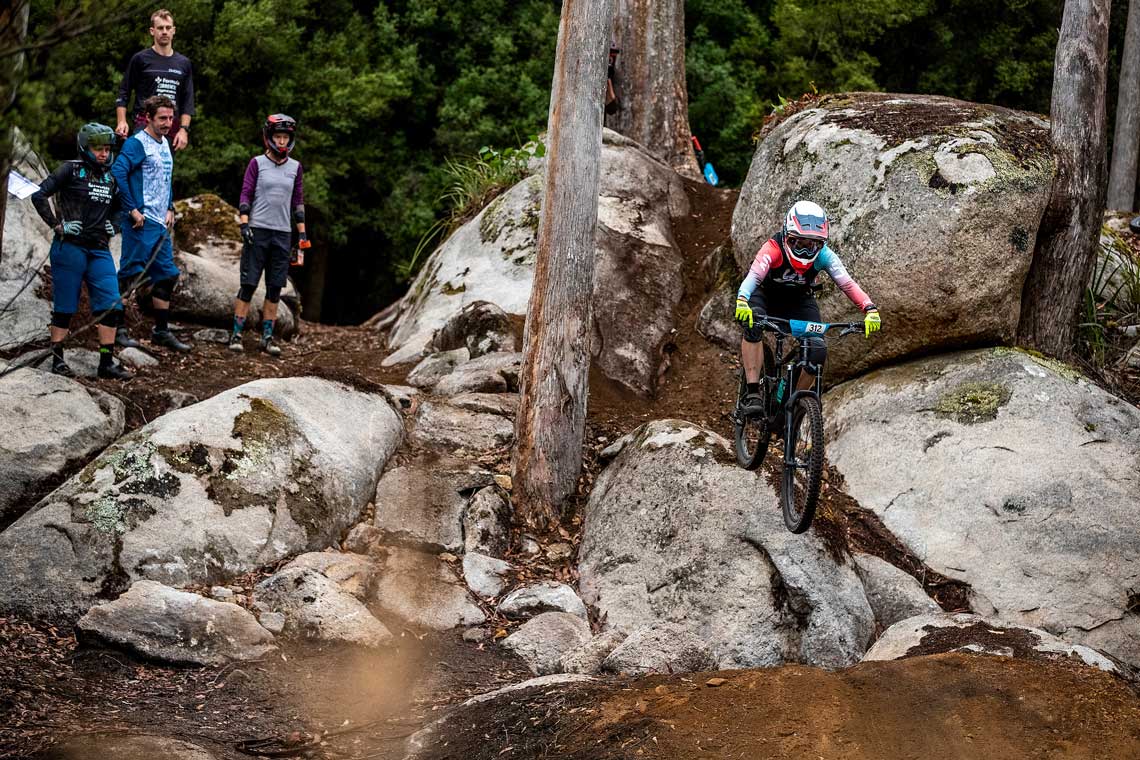 Liv: It looks like Derby has a little bit of everything – chunky rocks, flowy sections, and steeps. What were some of your favorite sections of trail?
Rae: My favourite sections were defiantly the most technical sections like the rock gardens, jumps, and rock drops. 
Leonie: They were unbelievably amazing trails, very typical to Australia, particularly to the southern parts. The rock features are by far my favorite. It's fun finding the smoothest and fastest line and then trying to actually ride it well without getting a puncture. The jump tracks were also a lot of fun. Before I moved to Canada, it was very rare to find a jump trail. I really love how MTB is progressing in Australia.
Liv: Stage 1 (queen stage) was on Saturday with the rest of the stages scheduled for Sunday. How did you like that format?  
Rae: I really enjoyed the lighter day on Saturday with only one practice and one race run of the same stage. It gave us a little more time to rest and was a great warmup for Sunday. We had some rain in the afternoon before the race run, which made the track slippery and unpredictable to race down, but the crowds were amazing and the track was so much fun. I had a blast.
Leonie: I loved the format; it was very similar to a DH race. Practice in the morning, go home for a nap, then a race run four hours later. The Kumma-Gutza trail was so unique. Big rock slabs at the top, tight off camber, fast flow, and a big, cheeky jump thrown in there for good measure.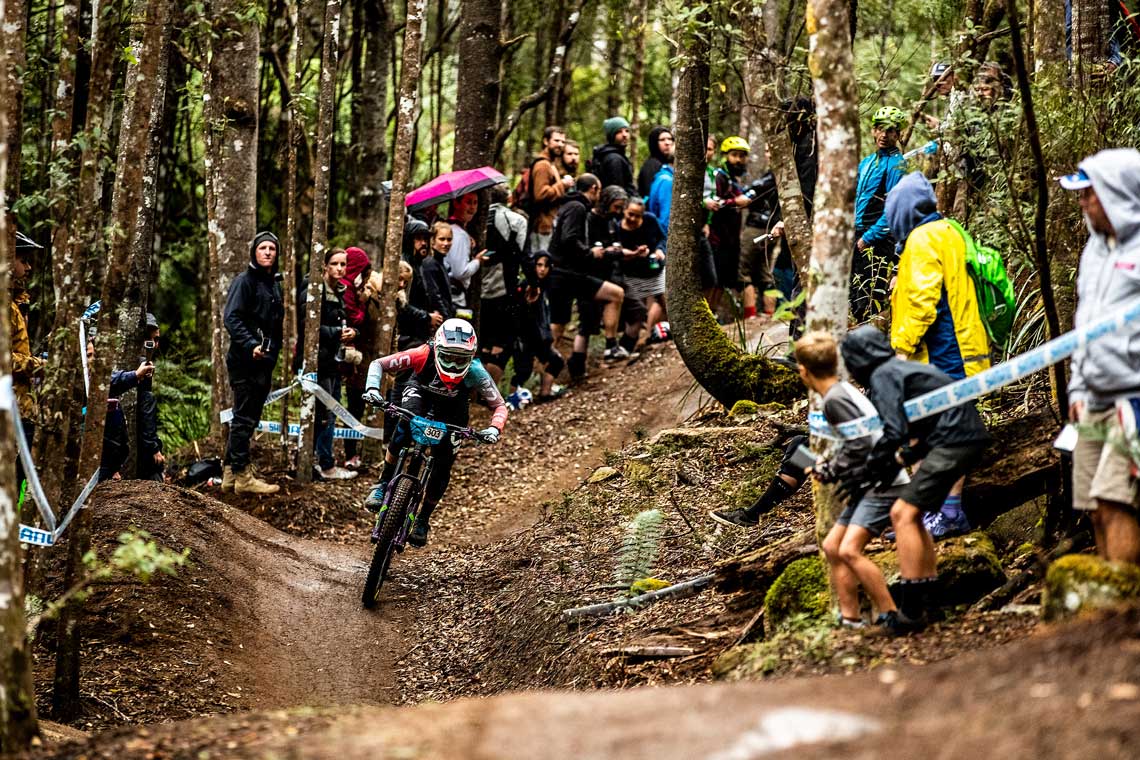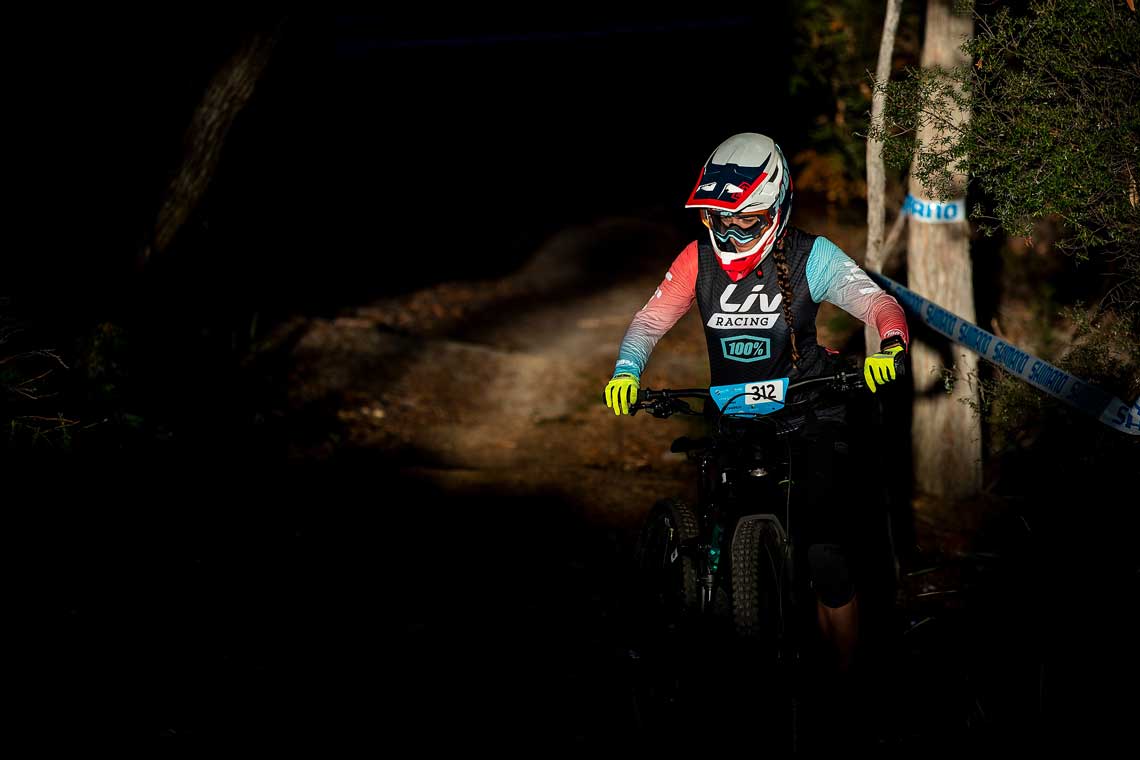 Liv: Leonie – you crushed Stage 1, coming in 6th. What went right for you on that stage?
Leonie: I just felt so comfortable on the trail. From the practise in the morning, I knew where I was going on the track. I got all my lines on the big features. And since it was the only stage of the day, I knew I could leave it all out on the track. Crossing the line, the tank was empty.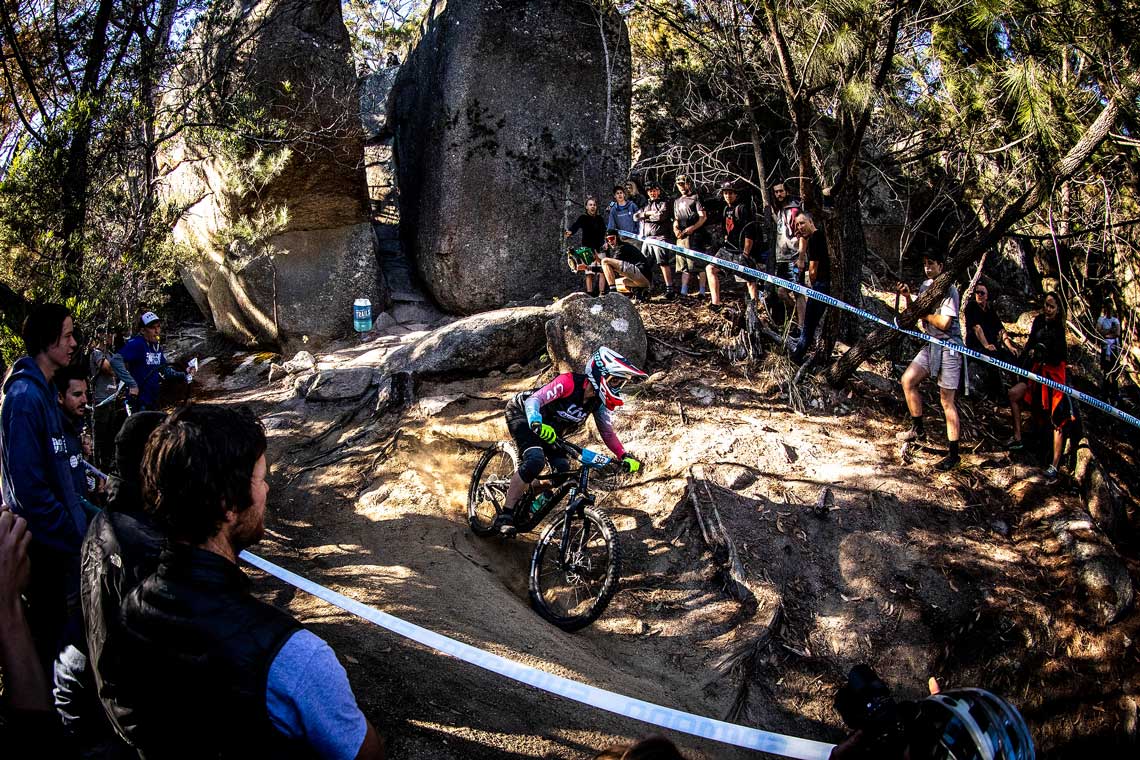 Liv: What about that section where you have to ride between two rock walls? Leonie – happy you are riding 780mm bars instead of 800mm this year?
Leonie: I sure was. Leading up to practice, that's exactly what I was thinking. It's one of the reasons I went for the change. It ended up feeling a lot wider to ride through than what I was anticipating.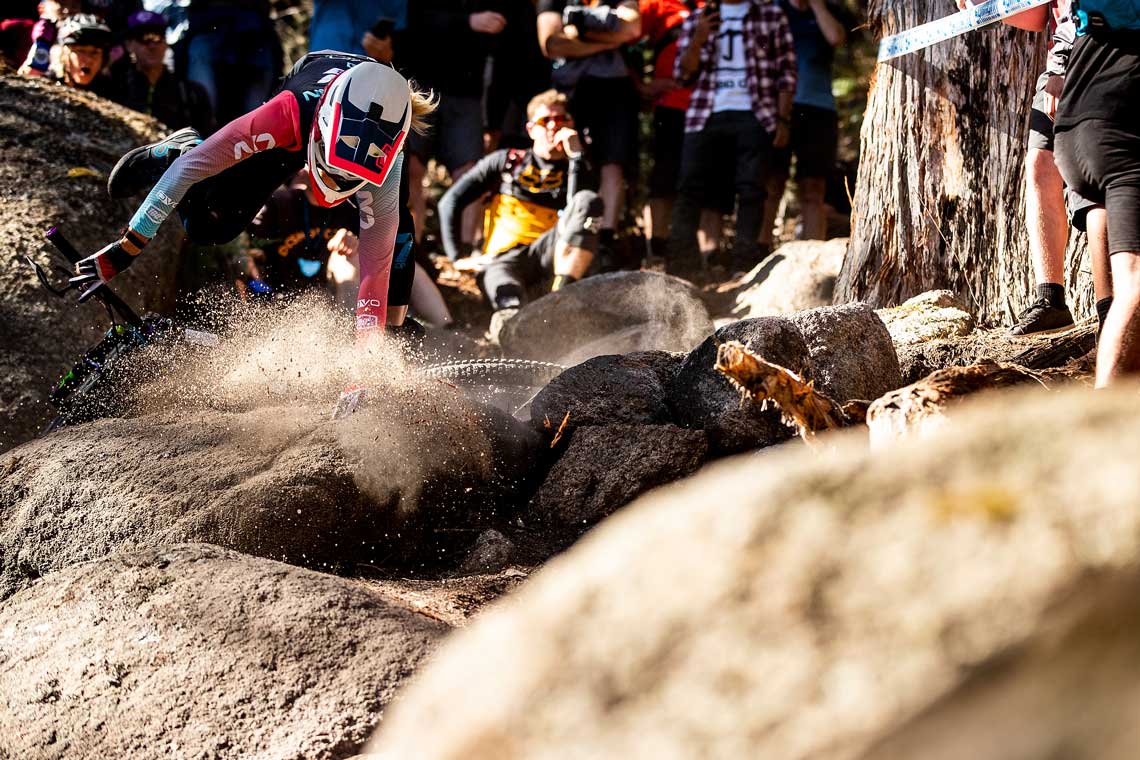 Liv: Rae – this looked like a gnarly crash! What happened, and how are you feeling?
Rae: There was a corner on Stage Two that was very tight and if you were off the line by 30cm the front wheel fell in a gap between two rocks. It caught quite a few people out, including myself. I was super lucky I managed to fall over my bike and land on my feet. No damage to me or to the bike – it only scratched the pedal. I was quite frustrated at the wasted time it took to retrieve my bike from the rocks and get back up to speed, which really affected my stage placing, but hey no injuries which is great.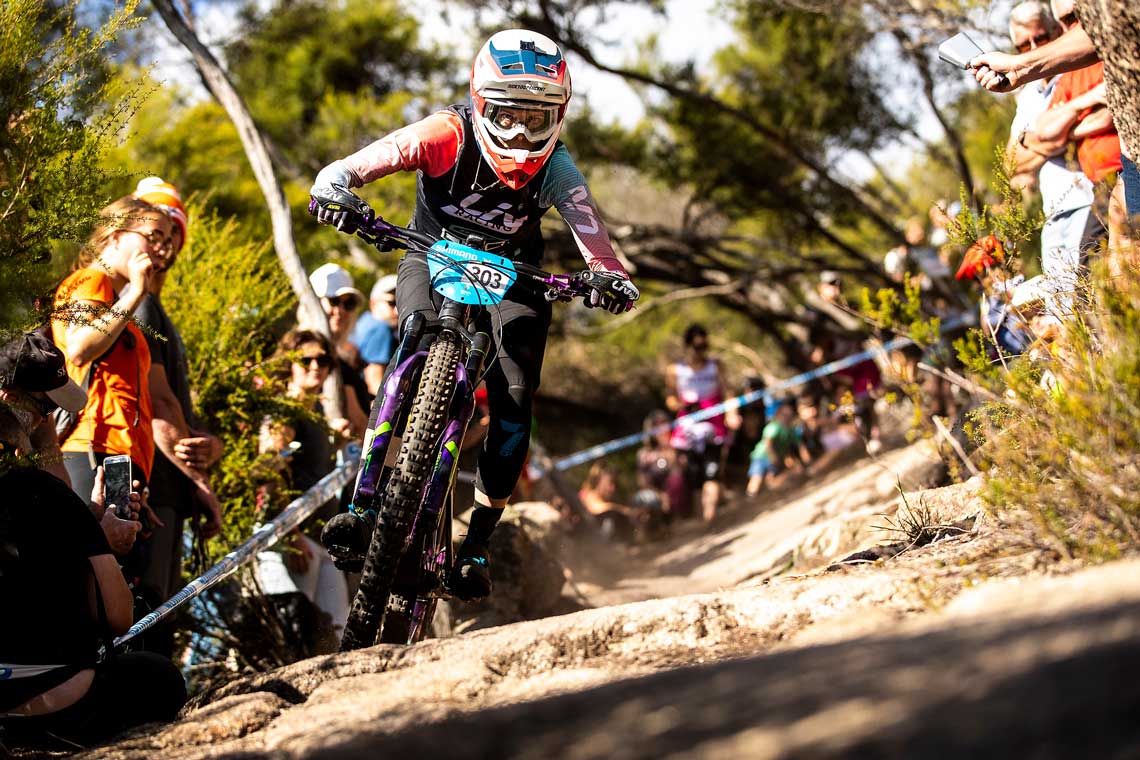 Liv: Rae – You pinned it on stage 4, which some were referring to as the hardest, most physical stage. Do you think those types of stages play well to your strengths?  
Rae: There were a lot of corners, short sprints and pumping which require good positioning on the bike, power and strength. I was really happy with that as the physical stages use to my weakness. I've been working on my strength a lot this year which has obviously paid off in these sorts of stages. 
Liv: Times were tight in the women's field, once again. With just over a month until the next EWS race in Madeira, what will you be working on to give you an edge over the competition?
Rae: It is so exciting to see a very close women's field. 1 mistake can take you back 2+ spots in positions. I would like to have clean runs with less mistakes and crashes. In the next month I want to focus on my bike handling skills to have a bit more control under fatigue. I have an upcoming suspension testing session with DVO while I am in America to see if there are any small gains that can be made to my current set up.
Leonie: I'm going to keep up my regular training. I want to keep building on the improvements I've already made.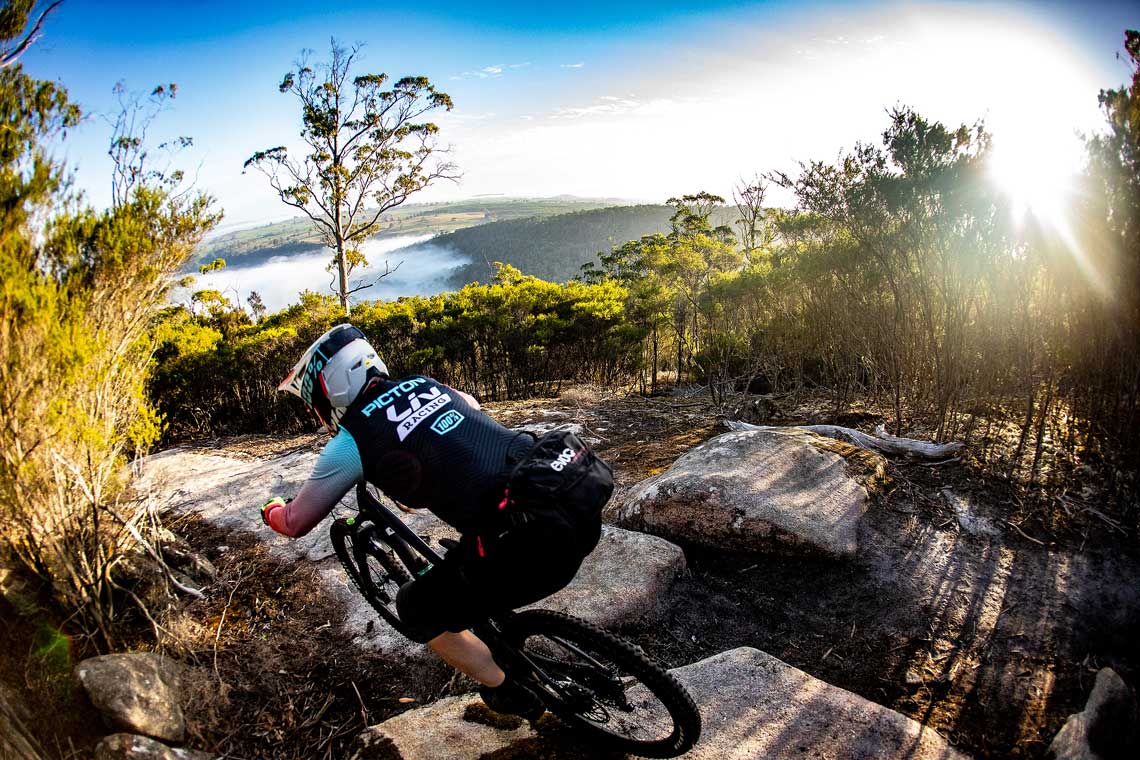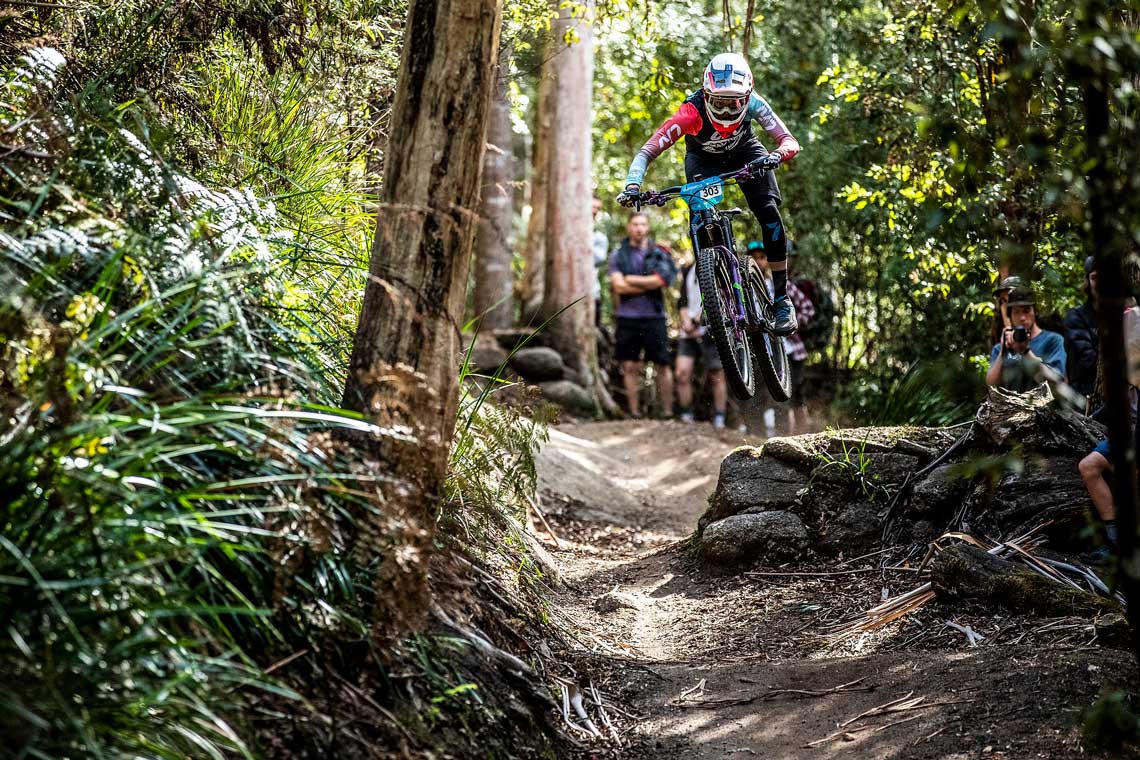 Liv: You're both off to the US next for Sea Otter, what races will you be competing in and what are you looking forward to most?
Rae: I will be competing in the Enduro and the DH at Sea Otter. I am super looking forward to meeting and hanging out with all the other Liv Racing athletes. 
Leonie: I'm entered into the Enduro, DH and the DS. I have never raced DS event before so it should be good for a laugh. It is going to be great meeting all the Liv racing team members for the first time – so many inspiring women.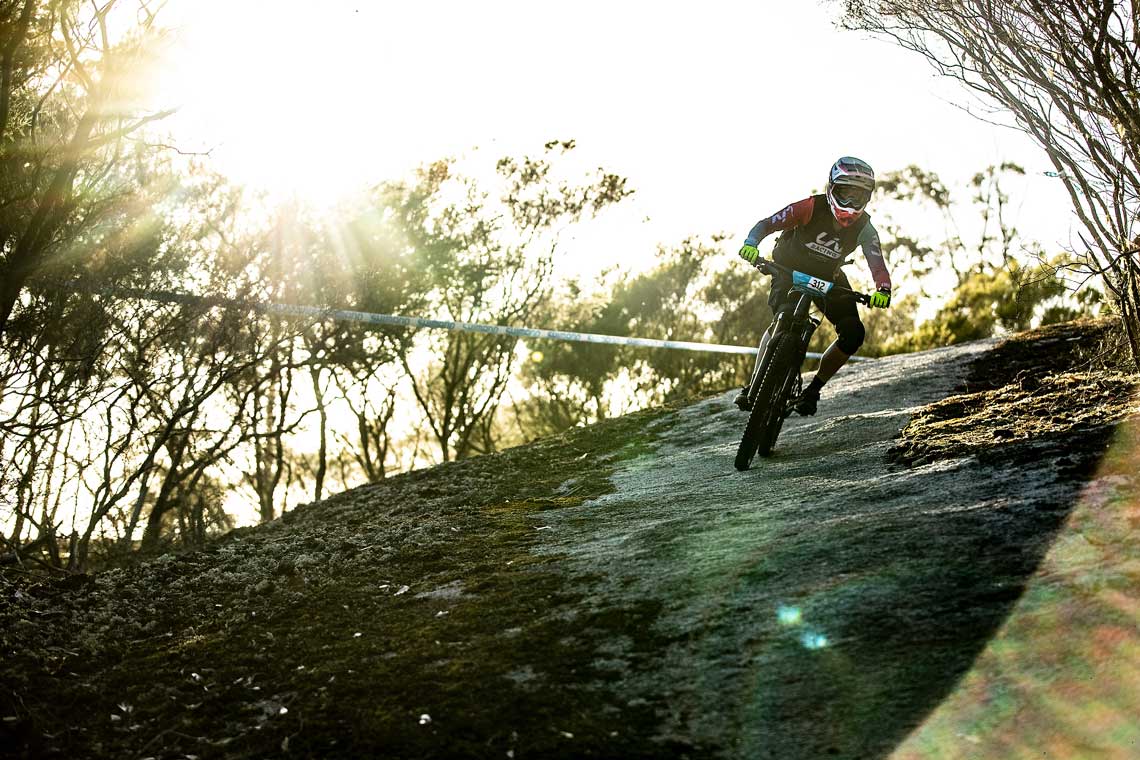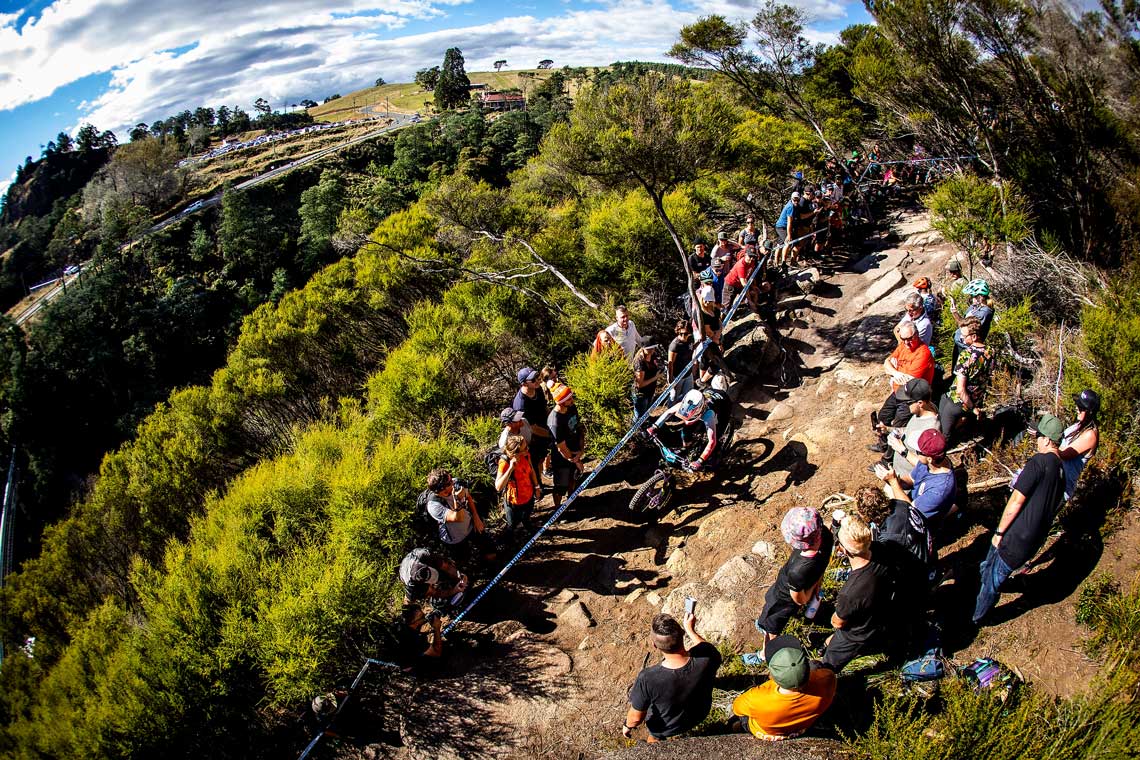 Learn more about Rae and Leonie by clicking the links below, and keep up with the latest news by following them on social media!