THIS FEATHER-LIGHT RACING BIKE DELIVERS THE SPEED AND STRENGTH NEEDED FOR ANY CLIMB, RACE OR RIDE.
Poudarki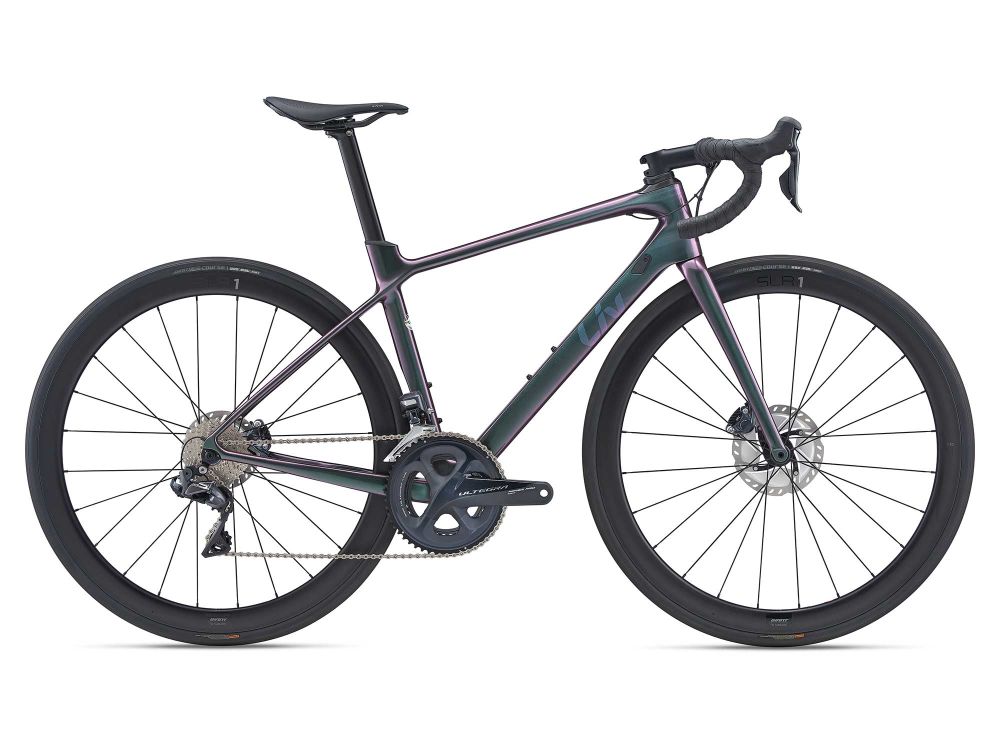 Galerija
Selecting any of the image buttons will open a larger image gallery with image descriptions
Tehnologije

Advanced Composite Technology
Za izdelavo tega okvirja v lastni tovarni kompozitov se uporablja visoko zmogljiv surovinski material razreda Liv. Z najsodobnejšimi materiali in tehnikami izdelave so Liv-jevi kompozitni okvirji naprednega razreda zasnovani tako, da nudijo majhno težo in togost z optimalno skladnostjo.

Compact Road Design
Ko ga je Giant predstavil v devetdesetih letih prejšnjega stoletja, je Compact Road za vedno spremenil videz visoko zmogljivih cestnih koles. Nagnjeni zgornji del cevi (od glave do sedežne garniture) ustvarjajo manjše sprednje in zadnje trikotnike za lažje in trdnejše kolo. Voznikom vseh velikosti tudi olajša popolno prileganje.

Internal Seatpost Clamp
Lahek, v celoti notranji mehanizem za zaklepanje sedežev zagotavlja zanesljivo vpenjalno silo s čistimi zmogljivostmi in estetiko.

OverDrive 2
Najnaprednejša tehnologija krmiljenih cevi v današnjih kolesih Liv in Giant. Zasnovani tako, da ponujajo brezhibne krmilne zmogljivosti sprednjega dela. V velikem obsegu je z ležaji slušalk sistema (1 1/2 "spodnji, 1 1/4" zgornji del) in koničastimi cevmi krmilnika skladno zagotovljena vrhunska togost volana.

PowerCore
Obsežno veliko območje spodnjih nosilcev / verižic ima popolnoma integrirano, 86 milimetrsko široko dno nosilca (92 milimetrov po cestnih kolesih). Asimetrične verižice zagotavljajo dodatno togost na stranski strani in stabilnost na ne-pogonski strani.

Variant Seatpost
Ta lastniška zasnova sedežnih garnitur optimizira ravnotežje med lahko in vrhunsko kakovostjo vožnje, s preprostim prilagajanjem za izboljšanje skupnih dirkalnih zmogljivosti na območju Ceste Langma.

Power Pro
Sledenje podatkom o izhodni moči in treningih še nikoli ni bilo tako enostavno. Popolnoma nov sistem Power Pro ponuja natančne informacije z integriranim sistemom, ki je natančen, zanesljiv in preprost za nastavitev. Najučinkovitejši trening je pametni trening, zato začnite trenirati z močjo.