Poigrajte se z backcountry singletrackom, zasukajte nove linije in se počutite neustrašni na katerem koli terenu z razigrano agilno Intrigue.
Poudarki
Igrivo sledilno kolo, Intrigue, je zdaj na voljo v lahki različici ALUXX, ki vzdržuje kompozicijsko napredno kovaštvo in prinaša 140 mm zadnje Maestro vzmetenje in 150 mm vilice. Intrigue je zasnovan z Liv-jevo oblikovalsko filozofijo 3F in ima edinstveno geometrijo okvirja, prilagojenega posebej ženskam. Intrigue ima eleganten notranji kabelski vod in je združljiv s prednjim menjalnikom. Z izboljšano učinkovitostjo pri pedaliranju in agresivnim položajem za vožnjo po stezi, vključno s podaljšano zgornjo cevjo in skrajšanim steblom, je Intrigue hiter, sposoben in željan, da vas pošlje v igro.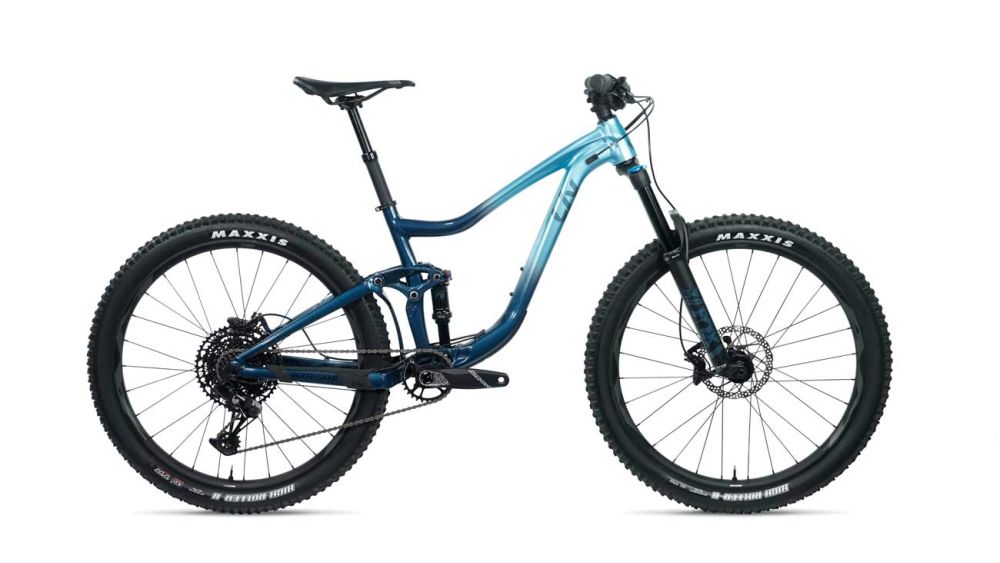 Galerija
Selecting any of the image buttons will open a larger image gallery with image descriptions
Tehnologije

Advanced Forged Composite Technology
Vrhunski postopek visokotlačnega oblikovanja, ki se uporablja za proizvodnjo sestavljenih oblik ogljikovih vlaken, ki so lažji, trdnejši in močnejši od podobnih aluminijastih sestavnih delov.

ALUXX SL Aluminum Technology
Najmodernejši aluminijast material z visoko zmogljivostjo je izdelan pretežno iz zlitine 6011 in zagotavlja najboljše razmerje med trdnostjo in težo v svojem razredu. Ti okvirji odlikujejo tudi edinstvene tehnologije varjenja za visoko zmogljivo kakovost vožnje.

Maestro Suspension Technology
Štiri strateško postavljene vrtilne točke in dve povezavi delujeta skupaj, da ustvarita eno samo plavajoče vrtišče za najbolj aktiven, učinkovit in neodvisen sistem vzmetenja na sled.