Power through the flats and laugh in the face of headwinds with this sprinter's dream machine, specifically crafted to propel its rider to the front of the pack.
Poudarki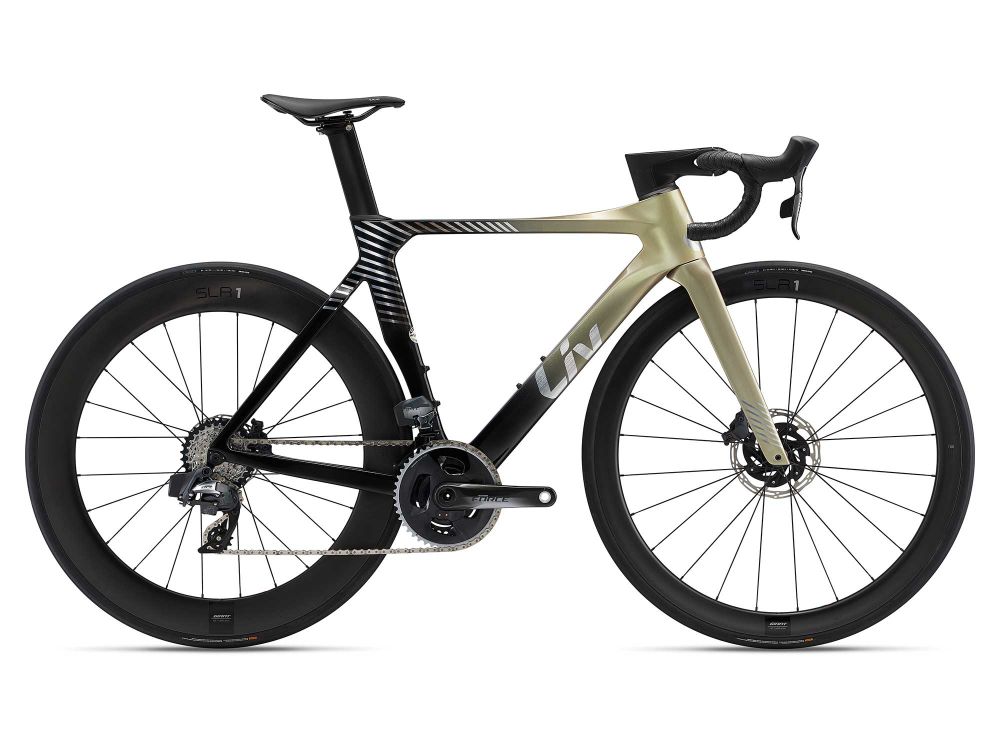 Tehnologije

Advanced Composite Technology
Za izdelavo tega okvirja v lastni tovarni kompozitov se uporablja visoko zmogljiv surovinski material razreda Liv. Z najsodobnejšimi materiali in tehnikami izdelave so Liv-jevi kompozitni okvirji naprednega razreda zasnovani tako, da nudijo majhno težo in togost z optimalno skladnostjo.

AeroSystem Shaping Technology
Oblike cevi so narejene z uporabo računske dinamike tekočin (CFD) in podatkov vetrov, da se optimizira vsaka cev za vrhunske aerodinamične zmogljivosti.

OverDrive 2
Najnaprednejša tehnologija krmiljenih cevi v današnjih kolesih Liv in Giant. Zasnovani tako, da ponujajo brezhibne krmilne zmogljivosti sprednjega dela. V velikem obsegu je z ležaji slušalk sistema (1 1/2 "spodnji, 1 1/4" zgornji del) in koničastimi cevmi krmilnika skladno zagotovljena vrhunska togost volana.

PowerCore
Obsežno veliko območje spodnjih nosilcev / verižic ima popolnoma integrirano, 86 milimetrsko široko dno nosilca (92 milimetrov po cestnih kolesih). Asimetrične verižice zagotavljajo dodatno togost na stranski strani in stabilnost na ne-pogonski strani.

Tubeless System
Manj spuščenih pnevmatik. Večja vleka. Manj kotalnega upora in gladkejša, hitrejša vožnja. Giant's Tubeless System olajša vožnjo bolj kot kdaj koli prej.