DISCOVER A LITTLE MISCHIEF AND UNKNOWN TERRITORY WITH THE TRAIL-READY EMBOLDEN, THE PERFECT BIKE TO GET YOU ONTO THE TRAILS AND SINGLETRACKS.
Poudarki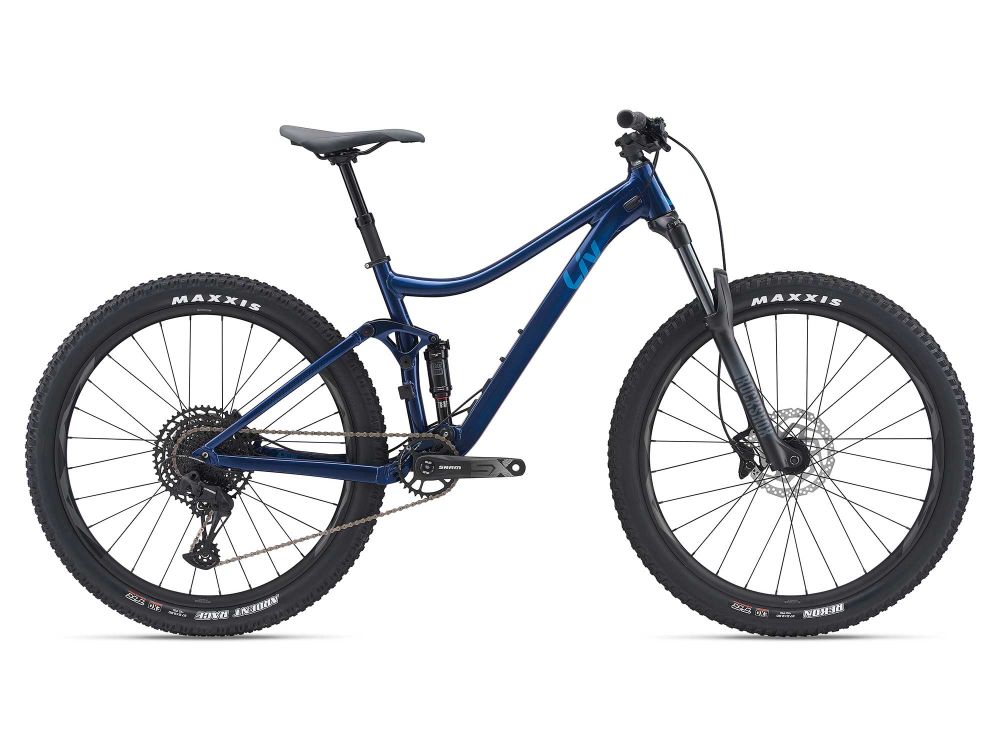 Galerija






Tehnologije


3F: Fit, Form, Function
Fit, oblika in delovanje - Liv-jev pristop, ki temelji na prilagajanju ženskega telesa. Fit: Liv analizira podatke o človeški telesni dimenziji, mišični moči in mišični aktivnosti, nato pa razmisli o vrsti vožnje, ki jo bo opravljala kolesarka, in ustvari okvir, ki je natančno nastavljen skozi cikle povratnih informacij športnikov, s ciljem, da se prilagodi čim več ženskam. Oblika: ima obliko z namenom, da ustvari močno vez med kolesarjem in kolesom. Oblikovalci se ujemajo s stopnjo zmogljivosti kolesa s čudovitim in navdihujočim izgledom. Funkcija: Sestavni deli kolesa so skrbno izbrani, sestavljena postavitev pa je unikatno izdelana, da kolesarju nudi izjemno zmogljivost in udobje.

ALUXX Aluminum Technology
Ta material okvirja ravni Performance ima 6061 zlitino z enojnimi cevmi za izdelavo močnih in lahkih nizov okvirjev za številne različne sloge koles in vožnje.

FlexPoint Suspension Technology
Preizkušena zasnova z enim vrtenjem, ki uporablja gibljivo delovanje vezja verige / sedeža, da ustvari lahek in trpežen sistem vzmetenja s 4,7 palčnimi / 120 mm zadnjim hodom.

Tubeless System
Manj spuščenih pnevmatik. Večja vleka. Manj kotalnega upora in gladkejša, hitrejša vožnja. Giant's Tubeless System olajša vožnjo bolj kot kdaj koli prej.