DISCOVER A LITTLE MISCHIEF AND UNKNOWN TERRITORY WITH THE TRAIL-READY EMBOLDEN, THE PERFECT BIKE TO GET YOU ONTO THE TRAILS AND SINGLETRACKS.
Poudarki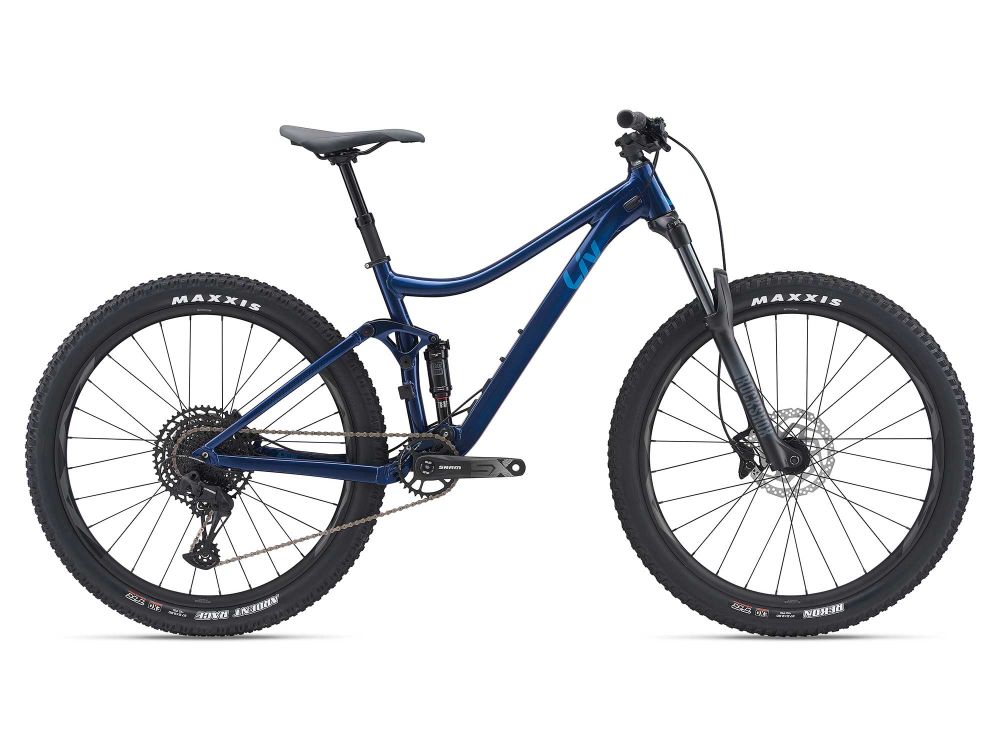 Galerija
Selecting any of the image buttons will open a larger image gallery with image descriptions
Tehnologije

ALUXX Aluminum Technology
Ta material okvirja ravni Performance ima 6061 zlitino z enojnimi cevmi za izdelavo močnih in lahkih nizov okvirjev za številne različne sloge koles in vožnje.

FlexPoint Suspension Technology
Preizkušena zasnova z enim vrtenjem, ki uporablja gibljivo delovanje vezja verige / sedeža, da ustvari lahek in trpežen sistem vzmetenja s 4,7 palčnimi / 120 mm zadnjim hodom.

Tubeless System
Manj spuščenih pnevmatik. Večja vleka. Manj kotalnega upora in gladkejša, hitrejša vožnja. Giant's Tubeless System olajša vožnjo bolj kot kdaj koli prej.