PERFECT FIT, EASE OF ADJUSTMENT AND AERODYNAMICS CREATE AN UNSTOPPABLE TRIFECTA IN THE WORLD'S FIRST TRULY WOMEN'S-SPECIFIC PERFORMANCE TRIATHLON BIKE.
Poudarki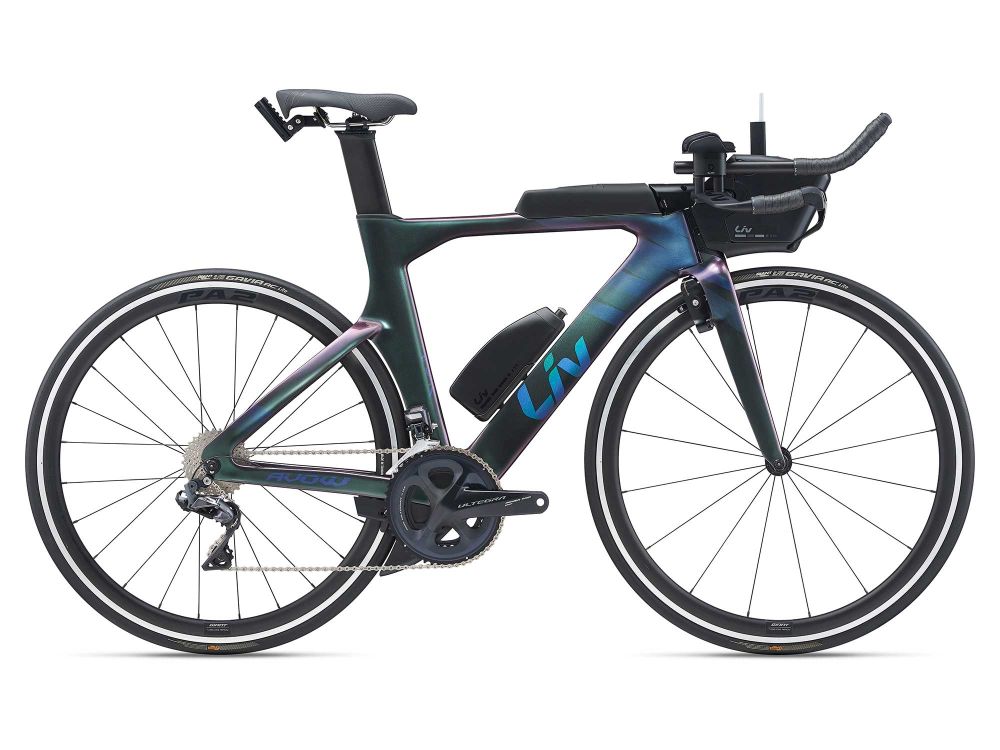 Galerija
Selecting any of the image buttons will open a larger image gallery with image descriptions
Tehnologije

Advanced Composite Technology
Za izdelavo tega okvirja v lastni tovarni kompozitov se uporablja visoko zmogljiv surovinski material razreda Liv. Z najsodobnejšimi materiali in tehnikami izdelave so Liv-jevi kompozitni okvirji naprednega razreda zasnovani tako, da nudijo majhno težo in togost z optimalno skladnostjo.

AeroSystem Shaping Technology
Oblike cevi so narejene z uporabo računske dinamike tekočin (CFD) in podatkov vetrov, da se optimizira vsaka cev za vrhunske aerodinamične zmogljivosti.

OverDrive
Zasnovana tako, da zagotavlja natančne prednje krmilne lastnosti, ta tehnologija vilicnih volanskih cevi uporablja ogromne ležaje slušalk (1 1/4 "spodnji in 1 1/8" zgornji za cesto, 1 1/2 "spodnji in 1 1/8" zgornji za gora) in konična krmilna cev delujeta skupaj, da zagotavljata optimalno togost volana.

PowerCore
Obsežno veliko območje spodnjih nosilcev / verižic ima popolnoma integrirano, 86 milimetrsko široko dno nosilca (92 milimetrov po cestnih kolesih). Asimetrične verižice zagotavljajo dodatno togost na stranski strani in stabilnost na ne-pogonski strani.