FROM EPIC SOLO ADVENTURES TO GROUP ROAD RIDES, AVAIL ADVANCED IS LIGHT, COMFORTABLE AND ENGINEERED FOR FEMALE RIDERS.
Poudarki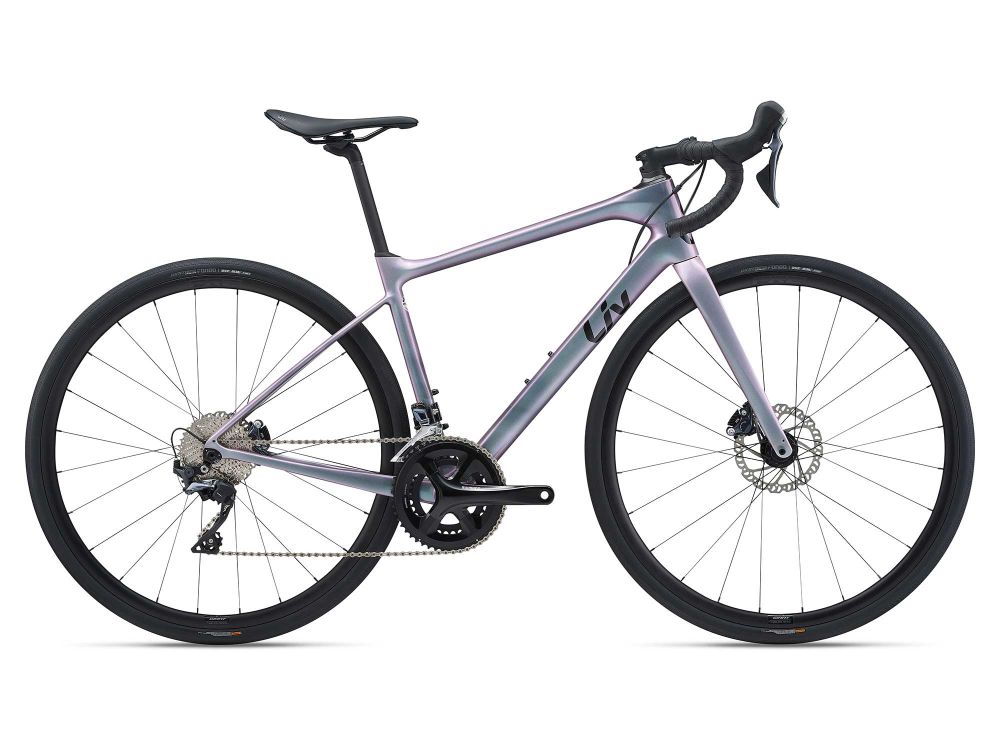 Galerija
Selecting any of the image buttons will open a larger image gallery with image descriptions
Tehnologije

Advanced Composite Technology
Za izdelavo tega okvirja v lastni tovarni kompozitov se uporablja visoko zmogljiv surovinski material razreda Liv. Z najsodobnejšimi materiali in tehnikami izdelave so Liv-jevi kompozitni okvirji naprednega razreda zasnovani tako, da nudijo majhno težo in togost z optimalno skladnostjo.

Compact Road Design
Ko ga je Giant predstavil v devetdesetih letih prejšnjega stoletja, je Compact Road za vedno spremenil videz visoko zmogljivih cestnih koles. Nagnjeni zgornji del cevi (od glave do sedežne garniture) ustvarjajo manjše sprednje in zadnje trikotnike za lažje in trdnejše kolo. Voznikom vseh velikosti tudi olajša popolno prileganje.

D-Fuse Seatpost
Lastniško sestavljen sedež v obliki črke D zmanjšuje vibracije za gladko in skladno vožnjo.

Internal Seatpost Clamp
Lahek, v celoti notranji mehanizem za zaklepanje sedežev zagotavlja zanesljivo vpenjalno silo s čistimi zmogljivostmi in estetiko.

OverDrive
Zasnovana tako, da zagotavlja natančne prednje krmilne lastnosti, ta tehnologija vilicnih volanskih cevi uporablja ogromne ležaje slušalk (1 1/4 "spodnji in 1 1/8" zgornji za cesto, 1 1/2 "spodnji in 1 1/8" zgornji za gora) in konična krmilna cev delujeta skupaj, da zagotavljata optimalno togost volana.