PEDAL TO WORK, MEET FRIENDS FOR COFFEE OR BUILD UP FITNESS ON THE BIKE PATH. ALIGHT FITS RIGHT INTO A FUN, HEALTHY LIFESTYLE.
Poudarki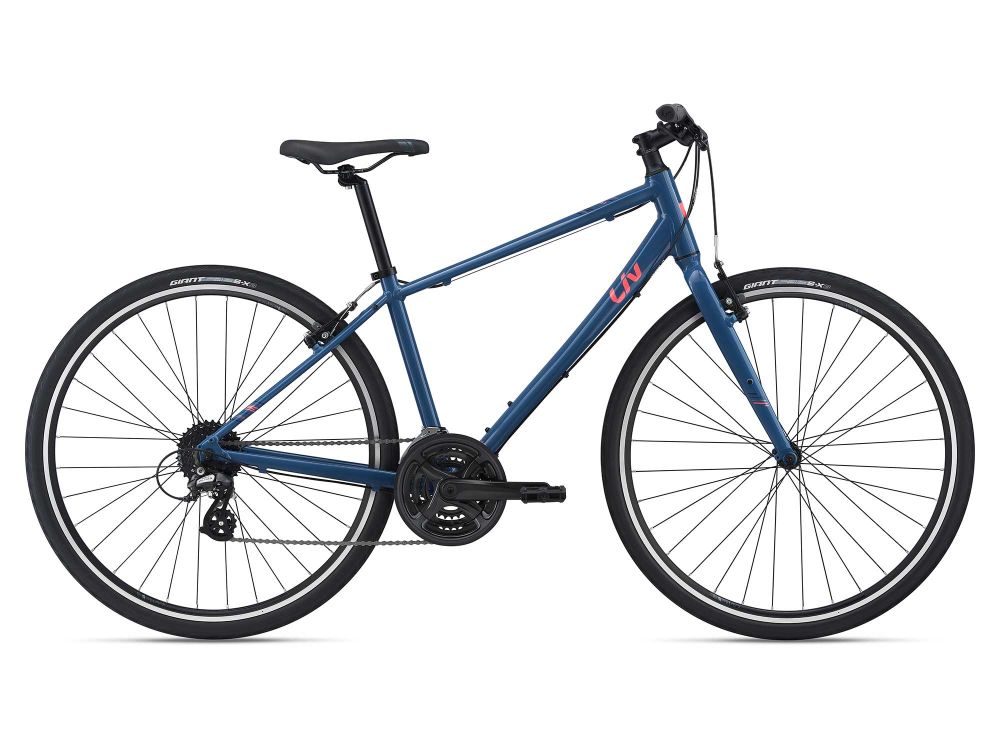 Galerija
Selecting any of the image buttons will open a larger image gallery with image descriptions
Tehnologije

ALUXX Aluminum Technology
Ta material okvirja ravni Performance ima 6061 zlitino z enojnimi cevmi za izdelavo močnih in lahkih nizov okvirjev za številne različne sloge koles in vožnje.

Compact Road Design
Ko ga je Giant predstavil v devetdesetih letih prejšnjega stoletja, je Compact Road za vedno spremenil videz visoko zmogljivih cestnih koles. Nagnjeni zgornji del cevi (od glave do sedežne garniture) ustvarjajo manjše sprednje in zadnje trikotnike za lažje in trdnejše kolo. Voznikom vseh velikosti tudi olajša popolno prileganje.