How Cycling Together Builds Strength, Skill, and Friendships
Social Rides FTW: The Power of the Group Ride
with LESLEY PATERSON, Liv Racing Off-Road Triathlete
There are many reasons why I got into riding my bike as a youngster. Aside from loving the views, conquering mountains, and dealing with the intense muscle burn and wobbly-leg-syndrome post workouts, I have always been drawn to the social side of riding. While on a bike ride, people unveil their deepest secrets, have their most soul searching moments, and generally get inspired more than with any other sport.
Is it the metronomic motion of pedaling or the way in which we cruise through the landscapes which allows us to connect with one another.
I'm not sure. But I do know I've made some of the best friendships on a bike.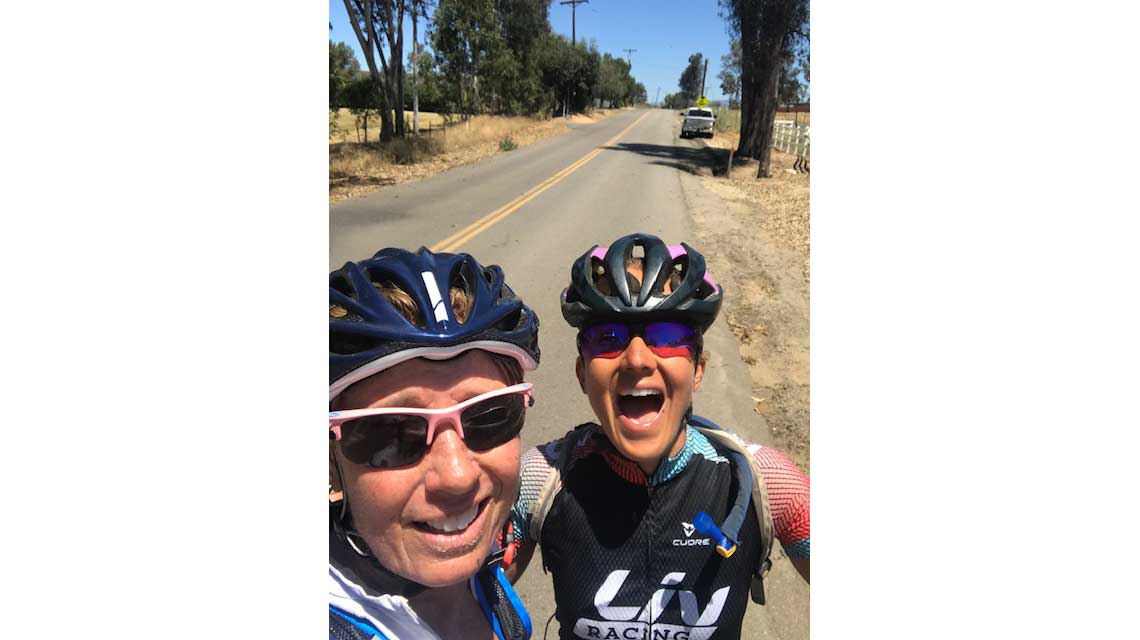 I grew up in Scotland and started cycling at the tender age of 13. My dad's best friend took me out every week and taught me mind-blowing things like how to use the big and small chain ring, why vaseline was a cyclist's best friend, and what shops were on the routes in case I suffered from an infamous "bonk". Most importantly, he took me to the local bike club's Sunday ride. In Scotland, these rides were legendary and something not to be missed. The rides were typically made up of all men. They were all welders, plumbers, or shipbuilders and the "banter" was hilariously eye-opening for a wee young lassie. There was a very certain etiquette to riding and a true essence of group loyalty and support. They pushed me like never before but also had my back when anything went down. Over tea and cake post ride, we would dissect all the attacks, talk about people who got dropped, and give general play-by-play. 25 years later, I can still recount the stories.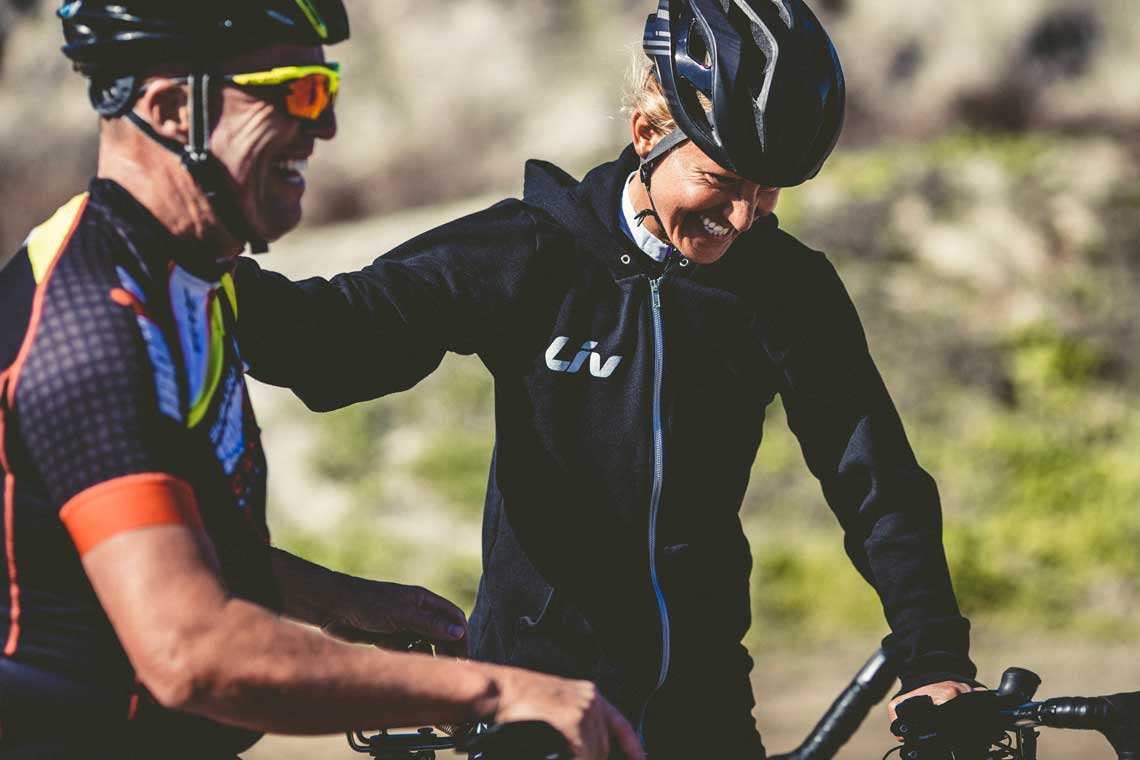 Being part of a group and building the social aspect in to my training is what made me the athlete I am today. The things I've shared with those friends and the experiences I've had are what keep me coming back for more. It doesn't matter what level of athlete you are, you HAVE to put effort into finding groups and people to train with, it will not only make you a better rider, you'll learn a ton about yourself and make lifelong friends while doing it.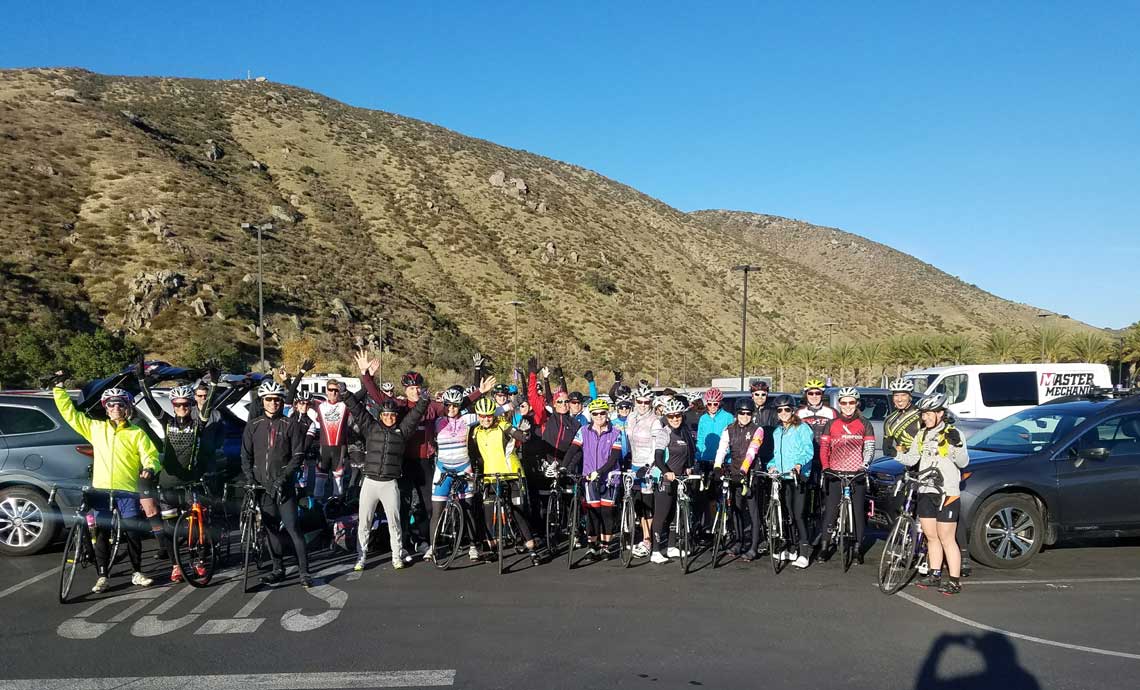 Not sure where to start? Here are some ways to find your cycling clan:
Check out the local bike shop group ride. Google all your local bike shops and call each of them to find out when there might be group rides, socials, and organized events. It's a great way to train, meet new people, and have fun!
Join a club. Lots of triathlon, cycling, and running clubs have programs online as well as weekly group workouts. Often the fee to join is minimal and the benefits are huge. Furthermore, often there's tons of sponsorship benefits and discounts. For instance, the Triathlon Club of San Diego has about 6-8 organized club races per year which don't cost anything to enter if you're a member!
Get started with spin class. Even your local YMCA will have multiple classes morning, noon, and night. Try any one and get talking to the person next to you. Often a lot of spin class people ride their bikes outside too, so maybe you'll make some new training partners!
Sign up for a race. Google local races in your area - gran fondos, gravel races, mountain bike races, heck even 5k running/walking events. Chat to people on the start line or after the race to get contact info! Chances are, you have a lot in common. This is how I've met most of my current best friends and training partners!
Take a clinic or camp. Look up local coaches in your area and go to their websites - often they will have clinics and camps several times per year, which is great to both work on specific skills and really bond with people. Our coaching biz - www.braveheartcoach.com has a big one in San Diego at the end of January every year called The Braveheart Highland Games. Its epic and fun and everyone pushes boundaries and makes new friends!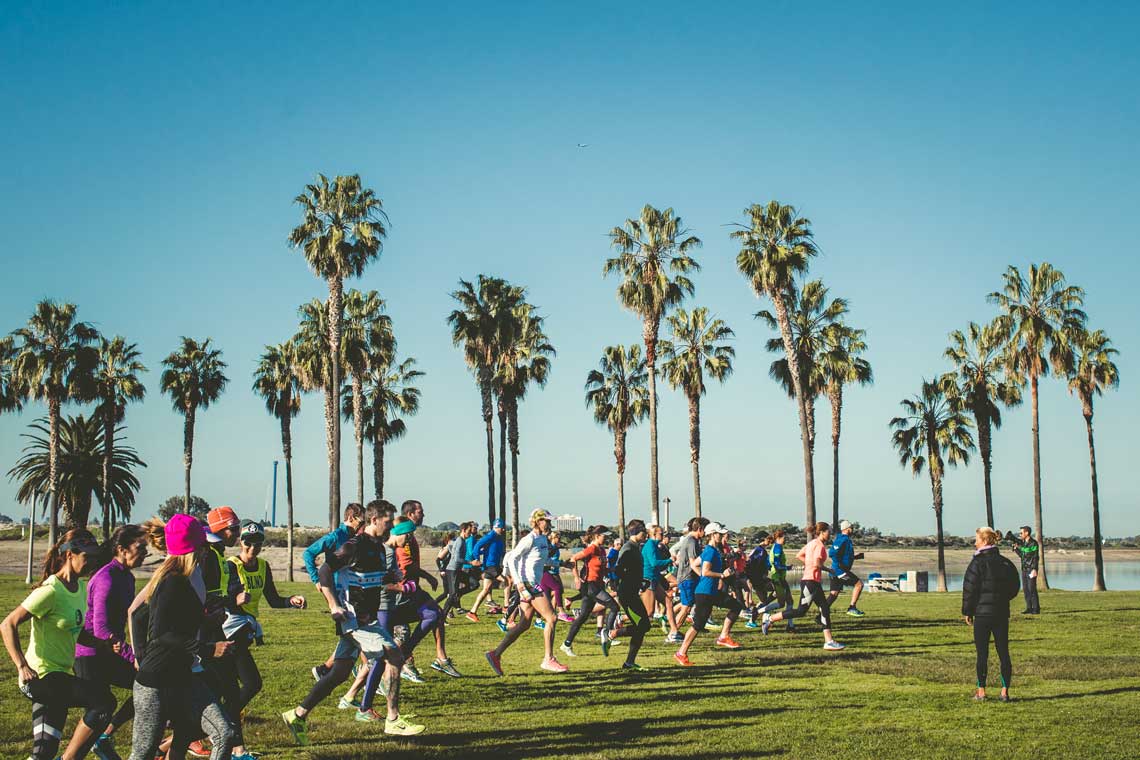 Don't be afraid to ask for phone numbers or to try and build your own group to train with. Put the effort in and you will be rewarded!