Gift Guide for the Bike-Loving Philanthropist
Giving the gift of cycling isn't always about what you can give to your loved ones. There are so many people in the world who are not fortunate enough to have a bicycle, who are not lucky enough to have their health to ride a bike, or who do not have any mode of transportation to get to school or work. We are thankful for the work of amazing bicycle-related charities who use cycling as a way to raise funds and give bikes to those who are in need. So, when you are thinking about a gift to give to your favorite cyclist, maybe the best gift would be a donation in their name to one of these awesome organizations.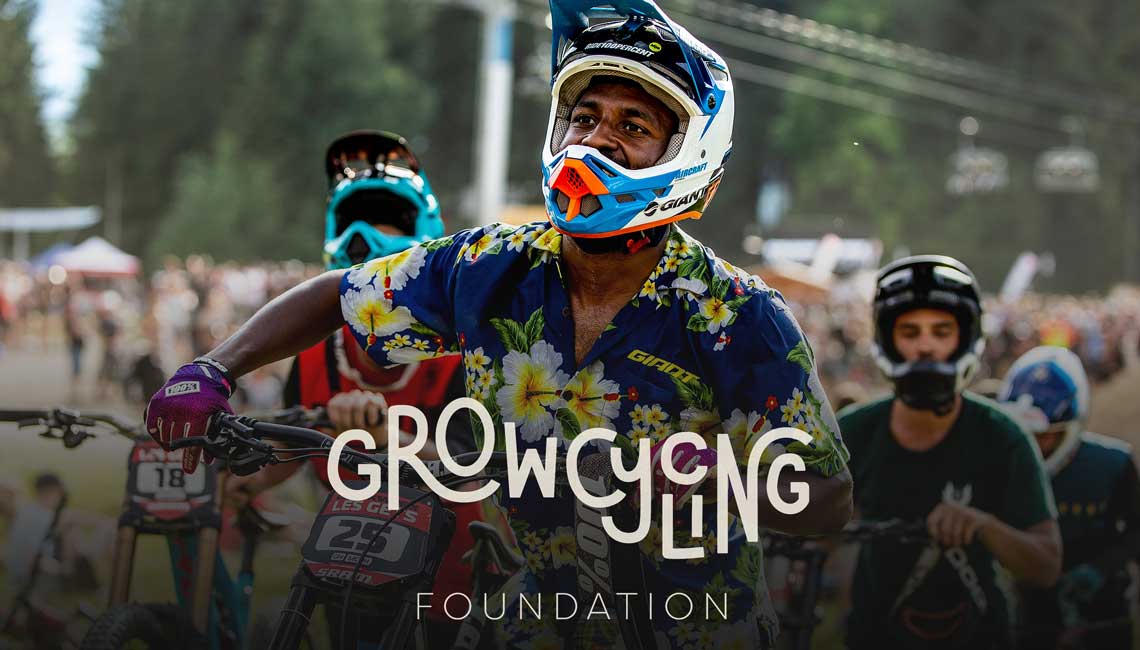 Grow Cycling Foundation was created to address the lack of adequate diverse representation in cycling competition, business, media, and development by building authentic foundations of diversity from within the cycling industry. Focusing on providing education in addition to creating access and opportunities within communities, Grow Cycling Foundation aims to break down the barriers to entry that currently exist to increase diversity and inclusion in cycling.
Grow Cycling Foundation's first initiative is building a Velosolutions Pumptrack in Los Angeles, California. The 30,000 square foot pumptrack will provide a cycling ecosystem to an area that has never had this opportunity.
Donate directly to Grow Cycling Foundation HERE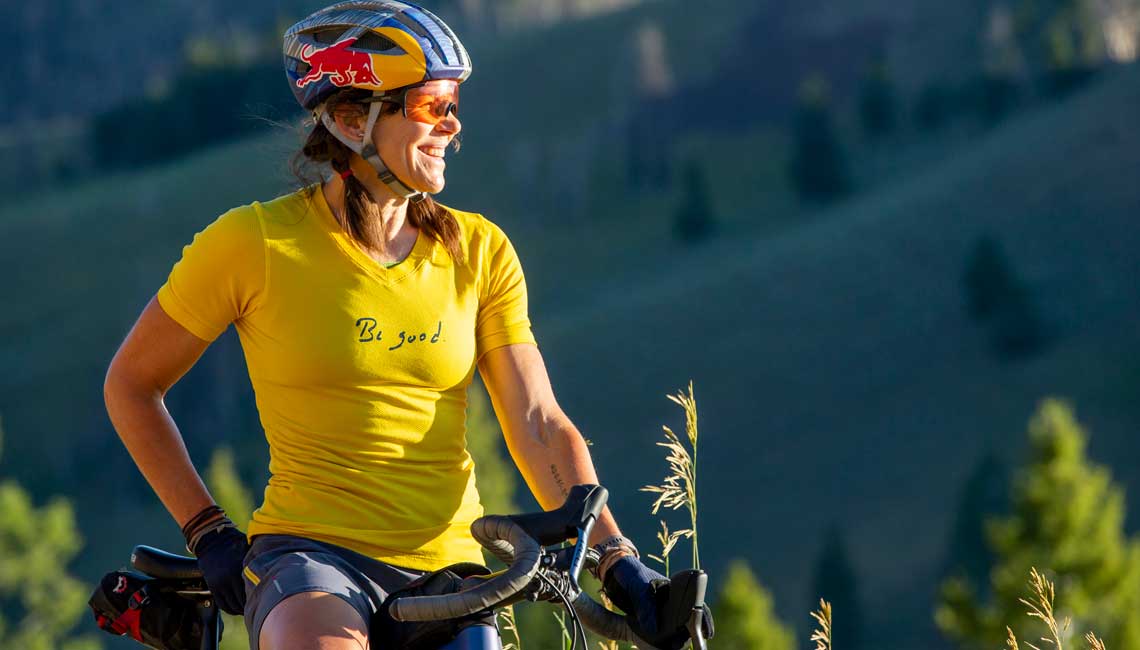 Founded by Liv ambassador Rebecca Rusch, the Be Good™ Foundation creates opportunities for outdoor exploration, personal discovery and humanitarian service at local, national and global levels. Priorities include removal of UXO, or unexploded ordnance, throughout Laos, protecting public lands for recreation and access to all, and partnering with other cycling related nonprofits to fund impactful change in their communities. You can support the Be Good™ Foundation by joining one of Rebecca's rides, host a film screening, purchase a bracelet, or donate any amount to support the efforts toward positive change.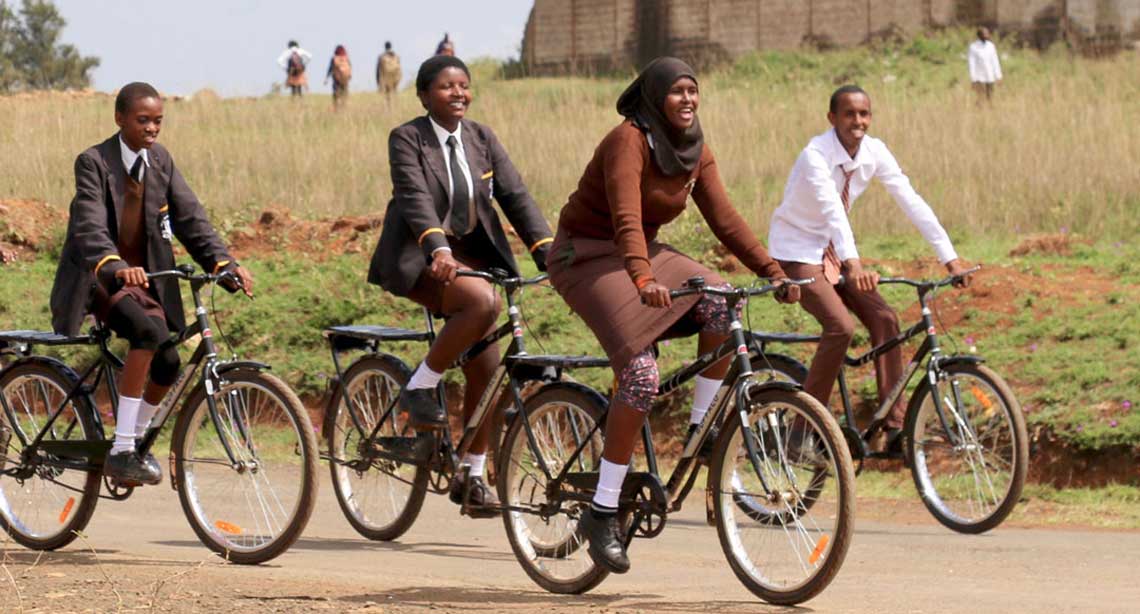 World Bicycle Relief believes bicycles have the power to change the world by giving people the power to GO farther, faster and safer in their daily lives. In rural Africa, a bicycle can increase academic performance by up to 59%, decrease farmers' travel time by 45%, and allow healthcare volunteers to reach 45% more clients.
You can make a difference by donating or encourage friends and family to donate by creating a fundraising page.
World Bicycle Relief's mission: "World Bicycle Relief mobilizes people through The Power of Bicycles. We are committed to helping people conquer the challenge of distance, achieve independence and thrive."
*Giant Bicycles manufactures the Buffalo Bicycle, collaborating with World Bicycle Relief for product development and logistics.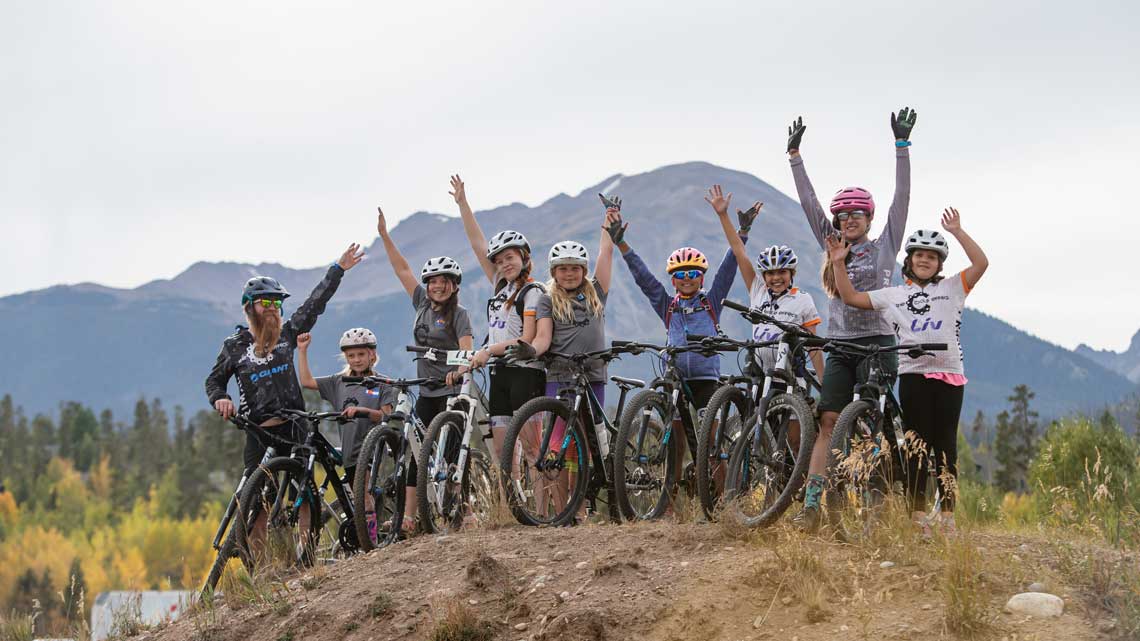 The Cycle Effect works to empower young women through mountain biking to create brighter futures and build stronger communities. Based in Eagle, Colorado, the program provides bikes, coaching, mentorship, and racing opportunities to girls in the community - aiming specifically to reduce the "adventure gap" between the Hispanic and white populations. In 2019, The Cycle Effect had 165 riders from Eagle and Summit counties and 100 percent of the program's graduates have successfully completed high school and gone to college - 75 percent are the first generation in their family to attend college.
Find out how you can support The Cycle Effect HERE

People for Bikes are kind of just that… they are a group of people that love bikes. But more than that, they advocate for bikes! To do that, People for Bikes work to unite individual riders, businesses, community leaders, and elected officials to create a voice for cycling and all of its benefits.
The projects that People for Bikes work on range widely from generating protected bike lanes with their Green Lane Project (creating 320 protected bike lanes in 98 cities) to urban bike parks funded by their Community Grant Program.
People for Bikes are doing big things. So, JOIN the movement and add your name in support of better bicycling (it's FREE). Or, you can DONATE to support better biking in 2020!


Young Survival Coalition offers a community for young women diagnosed with breast cancer. From hosting conferences to providing resources, YSC's goal is to make sure no young woman faces breast cancer alone. Donating to YSC ensures that the organization can continue to provide these essential programs and resources.
Young Survival Coalition's Tour De Pink, a three-day, 200-mile charity ride to support young women affected by cancer. There are three rides across the US, where survivors can conquer a physical challenge and prove something to themselves while raising money for the YSC.
YSC is a US-based charity organization whose online database aims to help any woman navigating the disease of breast cancer.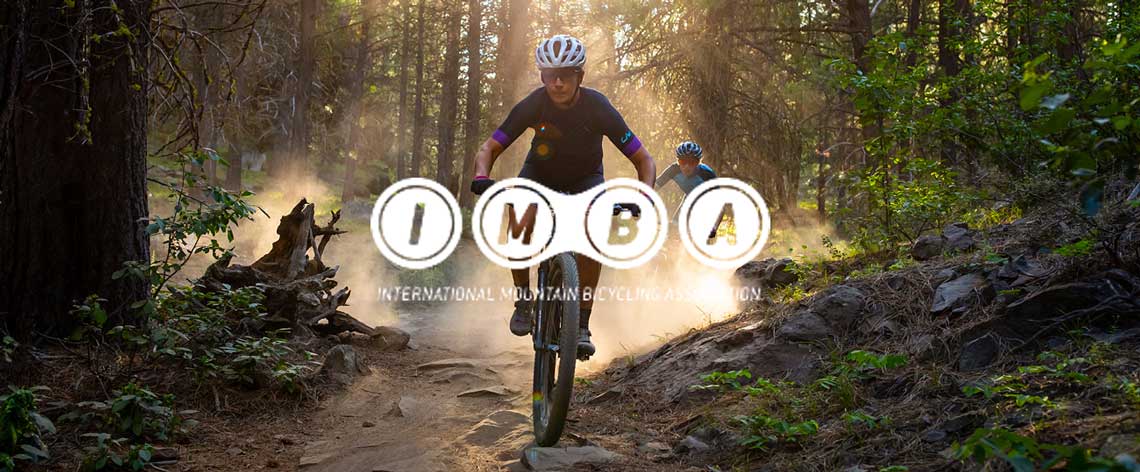 What is IMBA? The International Mountain Bicycling Association is a non-profit educational association whose mission is: "To create, enhance and preserve great mountain biking experiences."
Where ever you are, there is likely to be an IMBA chapter or club close by. These groups, along with IMBA staff, are making mountain biking better for riders all over the world by providing a voice for trails, advocating for more MTB access, building awesome trails, and teaching responsible trail-building practices.
So, if you know an avid mountain biker (or are one yourself), joining your local IMBA chapter, donate to help IMBA build new places to ride and protect the trails you have, or shop their e-store and grab yourself or a loved one some cool swag (all the proceeds go straight to the trails)!
Imba is a worldwide organization, so you are likely to find a club or group right where you are on IMBA International!
Now get out there and GET GIVING!