MORE THAN JUST A WAY TO GET AROUND—THE TEMPT E+ IS FREEDOM, FUN AND JOY.
Highlights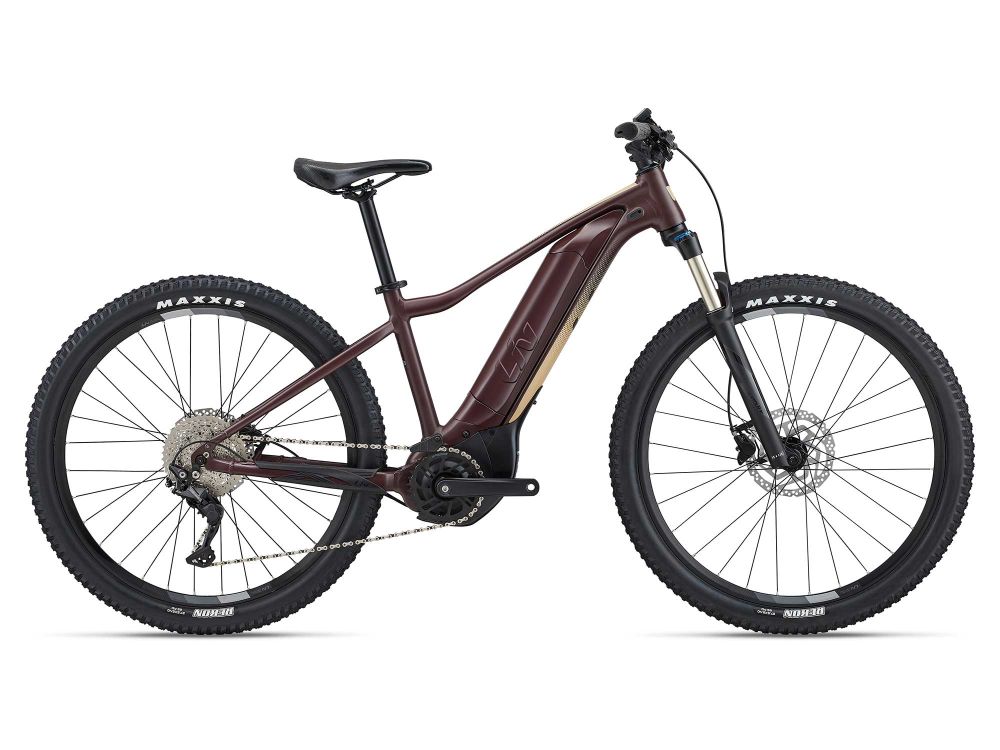 Gallery
Selecting any of the image buttons will open a larger image gallery with image descriptions
Techs & Features

ALUXX Aluminum Technology
Acest material pentru cadru de nivel de performanță are aliaj 6061 cu tuburi cu un singur cap pentru a produce seturi de cadru puternice și ușoare pentru o varietate de biciclete și stiluri de condus diferite.

Hybrid Cycling Technology
Hybrid Cycling Technology is a system that combines electric power with human power to produce the most efficient, powerful and natural E-bike riding experience. It's a seamless extension of a rider's own power that sets Liv and Giant E-bikes apart from other "electric" bicycles. The system consists of four key innovative technologies that work in unison with your own body's power output—a seamless extension of your own capabilities.

RideControl Dash
Această unitate două în unu are butoane pentru a controla modurile de asistență plus un afișaj color integrat. Puteți verifica intervalul, nivelul bateriei și modul de asistență, împreună cu datele standard de ciclism, cum ar fi viteza și distanța, fără a fi nevoie să accesați un alt ecran pentru bicicleta electrică. De asemenea, are o conexiune ANT+, astfel încât să puteți conecta un monitor de puls și alte dispozitive de fitness.

Smart Assist
Cu Smart Assist, vă puteți bucura de o accelerare fără întreruperi și de o creștere a puterii. Sistemul Smart Assist Technology reproduce un stil natural de condus, folosind cei șase senzori pentru a adăuga asistență exact atunci când este nevoie.

Syncdrive Core
SyncDrive Core este ideal pentru bicicletele electrice cu cadre joase și oferă o senzație naturală, neintimidată în timpul mersului. SyncDrive Core oferă performanță silențioasă, oferind în același timp putere pentru o experiență confortabilă și relaxantă de mers pe bicicletă electrică.