SLAY TECHNICAL TRAILS ON THE E-BIKE THAT NEVER HOLDS BACK.
Highlights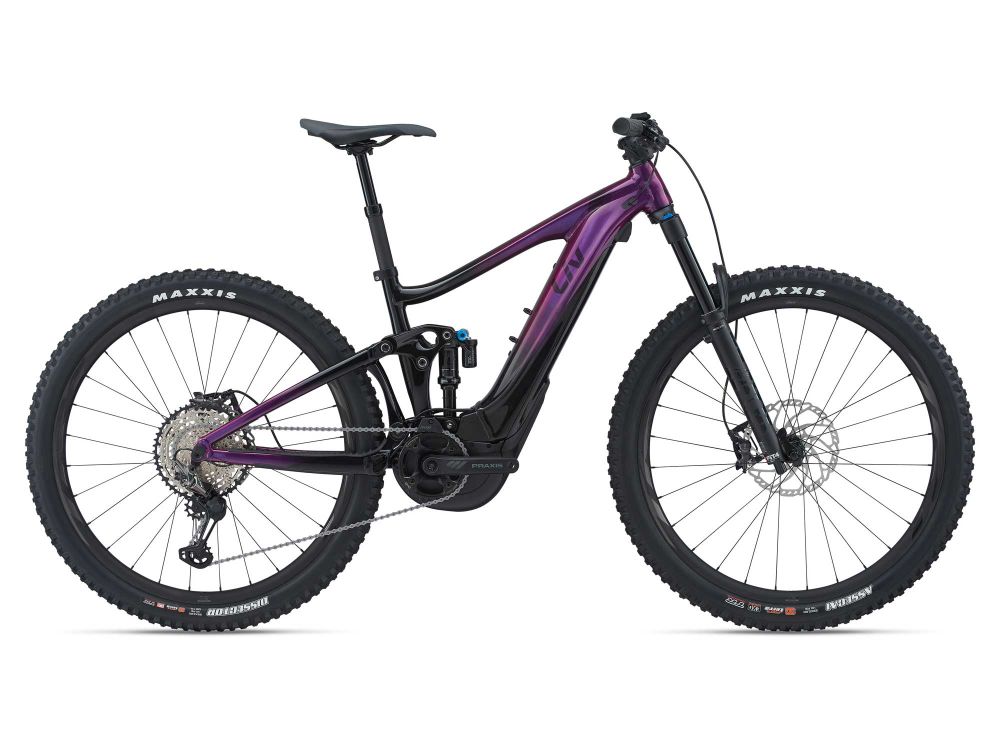 Gallery
Selecting any of the image buttons will open a larger image gallery with image descriptions
Techs & Features

ALUXX SL Aluminum Technology
Acest material de aluminiu de înaltă performanță, de ultimă generație, este fabricat în principal din aliaj 6011 și oferă cele mai bune raporturi rezistență-greutate din clasa sa. Aceste seturi de cadru dispun, de asemenea, de tehnologii unice de sudură pentru o calitate de rulare de înaltă performanță.

EnergyPak
Designul cu eliberare laterală EnergyPak face ușor de manevrat și scos bateria din bicicleta electrică, plus bateria poate fi încărcată pe sau în afara bicicletei pentru confort.

Hybrid Cycling Technology
Hybrid Cycling Technology is a system that combines electric power with human power to produce the most efficient, powerful and natural E-bike riding experience. It's a seamless extension of a rider's own power that sets Liv and Giant E-bikes apart from other "electric" bicycles. The system consists of four key innovative technologies that work in unison with your own body's power output—a seamless extension of your own capabilities.

RideControl ERGO
RideControl Ergo vă duce experiența de mers cu bicicleta electrică la noi niveluri, cu butoane inteligente de integrare pentru comenzi curate și simple, fără afișaj, pe ghidon. Ergonomice și accesibile în timpul mersului, butoanele ușor de apăsat vă permit să selectați modul de alimentare și Walk Assist.

Smart Assist
Cu Smart Assist, vă puteți bucura de o accelerare fără întreruperi și de o creștere a puterii. Sistemul Smart Assist Technology reproduce un stil natural de condus, folosind cei șase senzori pentru a adăuga asistență exact atunci când este nevoie.

SyncDrive Pro
SyncDrive Pro alimentat de Yamaha este proiectat pentru conducerea de înaltă performanță cu bicicleta electrică. Liv a reglat motorul pentru a-l face mai puternic, producând un stil de condus orientat spre performanță. Motorul ușor și compact SyncDrive Pro este utilizat în principal pe modelele de înaltă performanță Liv.