BUILT TO COVER GROUND, MOW OVER TECHY SINGLETRACK, AND CHARGE DOWN AGGRESSIVE TERRAIN, THE ALL-NEW INTRIGUE ADVANCED PRO 29 PREFERS THE ROWDY SIDE OF LIFE.
Highlights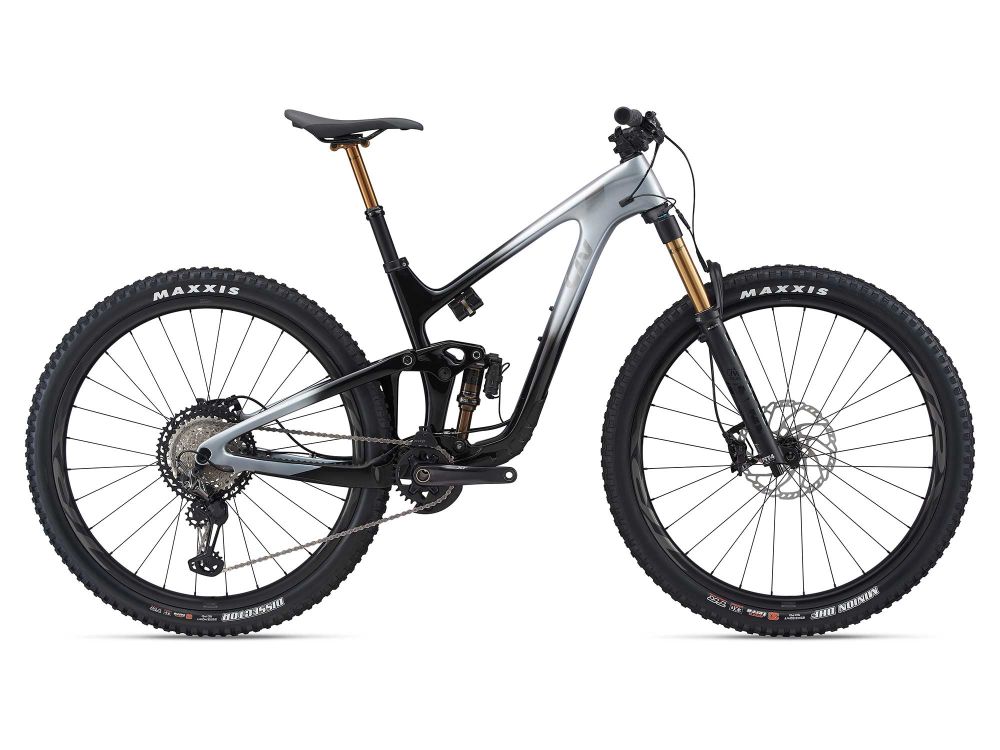 Gallery
Selecting any of the image buttons will open a larger image gallery with image descriptions
Techs & Features

Advanced Composite Technology
Materialul brut de carbon Liv de înaltă performanță este folosit pentru a produce acest set de cadru în propria noastră fabrică de carbon. Folosind materiale și tehnici de producție de ultimă generație, ramele Liv Compozite de calitate avansată sunt proiectate pentru a oferi greutate redusă și rigiditate cu o conformitate optimă.

Advanced Forged Composite Technology
Un proces de turnare de înaltă presiune, de ultimă generație, utilizat pentru a produce componente din fibră de carbon de formă complexă, care sunt mai ușoare, mai rigide și mai rezistente decât componentele similare din aluminiu.

Flip Chip
Sistemul Flip-Chip permite cicliștilor să ajusteze rapid geometria bicicletei lor de munte echipate cu Maestro pentru a se potrivi mai bine cum și unde merg. Acesta permite cicliștilor să schimbe unghiurile tubului de direcție/tubului de scaun și înălțimea pedalierului prin intermediul hardware-ului excentric (decalat, cu două poziții) situat pe culbutorul superior.

Maestro Suspension Technology
Patru puncte de pivotare poziționate strategic și două legături lucrează împreună pentru a crea un singur pivot plutitor pentru cel mai activ, eficient și independent sistem de suspensie de pe traseu.

OverDrive
Conceput pentru a oferi performanțe precise de direcție frontală, această tehnologie a tubului de direcție a furcii folosește rulmenți supradimensionați pentru căști (1 1/4" mai jos și 1 1/8" sus pentru drum, 1 1/2" mai jos și 1 1/8" sus pentru munte) și tubul de direcție conic funcționează împreună pentru a oferi o rigiditate optimă a direcției.

PowerCore
O zonă masiv supradimensionată a pedalierului/lantului are un design de pedalier complet integrat, cu o lățime de 86 de milimetri (92 de milimetri lățime pentru bicicletele off-road). Chainstays asimetrice oferă o rigiditate suplimentară pe partea de rulare și stabilitate pe partea din afara vehiculului.

Tubeless System
Mai puține cauciucuri cu pana. Tracțiune mai mare. Mai puțină rezistență la rulare și o călătorie mai lină și mai rapidă. Sistemul Giant Tubeless face mai ușor ca niciodată să experimentați toate aceste beneficii.