Power through the flats and laugh in the face of headwinds with this sprinter's dream machine, specifically crafted to propel its rider to the front of the pack.
Highlights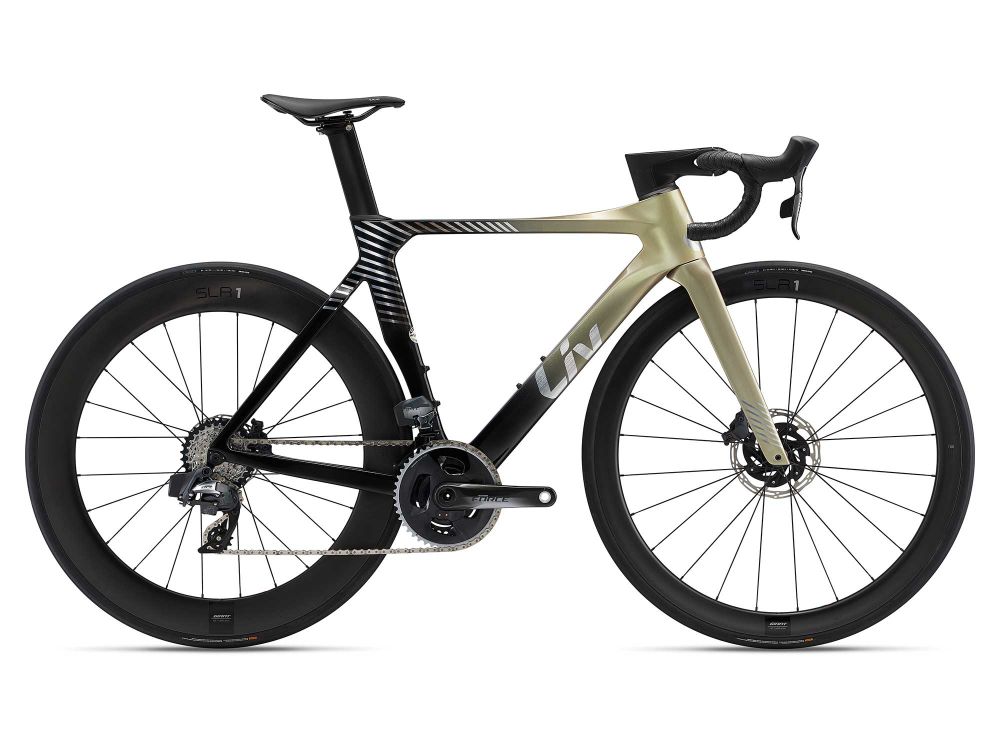 Techs & Features

Advanced Composite Technology
Materialul brut de carbon Liv de înaltă performanță este folosit pentru a produce acest set de cadru în propria noastră fabrică de carbon. Folosind materiale și tehnici de producție de ultimă generație, ramele Liv Compozite de calitate avansată sunt proiectate pentru a oferi greutate redusă și rigiditate cu o conformitate optimă.

AeroSystem Shaping Technology
Tubing shapes engineered using computational fluid dynamics (CFD) and wind-tunnel data to optimize each tube shape for superior aerodynamic performance.

OverDrive 2
Cea mai avansată tehnologie a tubului de direcție din bicicletele Liv și Giant de astăzi. Conceput pentru a oferi performanțe de direcție frontale fără precedent, rulmenții supradimensionați ai sistemului cu cască (1 1/2 inch inferior, 1 1/4 inch superior) și tubul de direcție conic funcționează în armonie pentru a oferi o rigiditate supremă a direcției.

PowerCore
O zonă masiv supradimensionată a pedalierului/lantului are un design de pedalier complet integrat, cu o lățime de 86 de milimetri (92 de milimetri lățime pentru bicicletele off-road). Chainstays asimetrice oferă o rigiditate suplimentară pe partea de rulare și stabilitate pe partea din afara vehiculului.

Tubeless System
Mai puține cauciucuri cu pana. Tracțiune mai mare. Mai puțină rezistență la rulare și o călătorie mai lină și mai rapidă. Sistemul Giant Tubeless face mai ușor ca niciodată să experimentați toate aceste beneficii.