How to Make Real, Simple Ride Fuel
If "How do you fuel to ride?" were a test question, it would have to be an open response rather than multiple choice. Pretzels, roasted chicken leg, pocket burritos, chocolate gels, Little Debbies, dates, fig bars, pizza slices, potato chips. From amateur to pro, single speeders to mountain bike stage racers, cyclists have some quirky ride food choices. For long rides and races, the best choice is often what you can convince yourself to eat when you don't feel like eating. For intense efforts, your fight-or-flight nervous system is engaged and your digestion slows, so fueling comes down to what your body can digest and process easily.
Given these parameters, my general rule goes something like this: the longer the training, the more I want my ride food to have the feel, taste, and composition of "real" food; the more intense the training, the more I want my ride food to be like candy: homogenous and sugary.
There are so many products on the market that make neatly packaged ride food with specific macro-nutrient compositions, why make your own?
Cost- Some of the best ride fuel options on the market shelves (ones without highly processed ingredients) are pretty expensive, upwards of $2-3 per bar. You can make your own goodies for less.
Control- Even "healthy" bars are notorious for containing allergens like soy, nuts, whey, and wheat products. If you make your own, you can control the ingredients that you use to fit your dietary needs.
Creativity- Rather than waiting for your favorite bar company to come out with a new exciting flavor, make it up yourself!
Craving- During a ride when you're burning lots of fuel is a great time to indulge in those cravings. Have a soft spot for cookies? Make cookies to stash in your pocket or pack!
Here are a few easy recipes made with whole food ingredients to get you started creating your own ride food.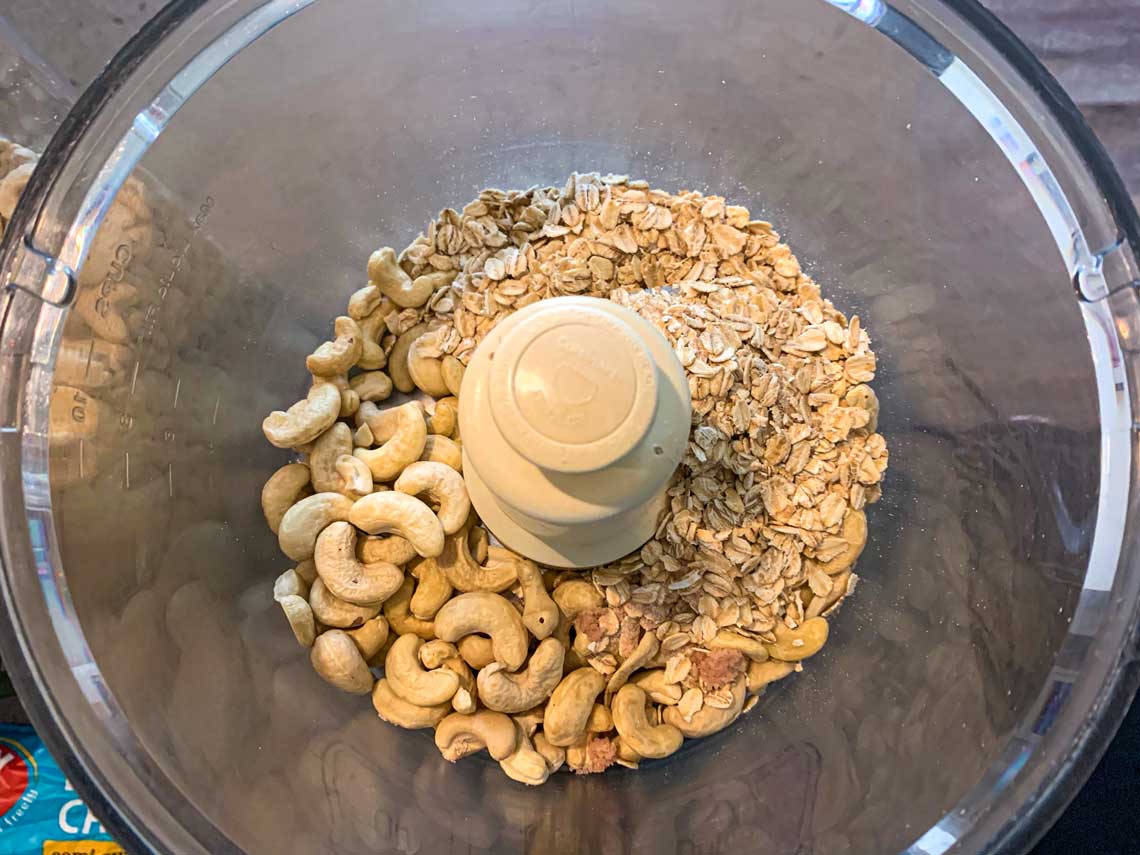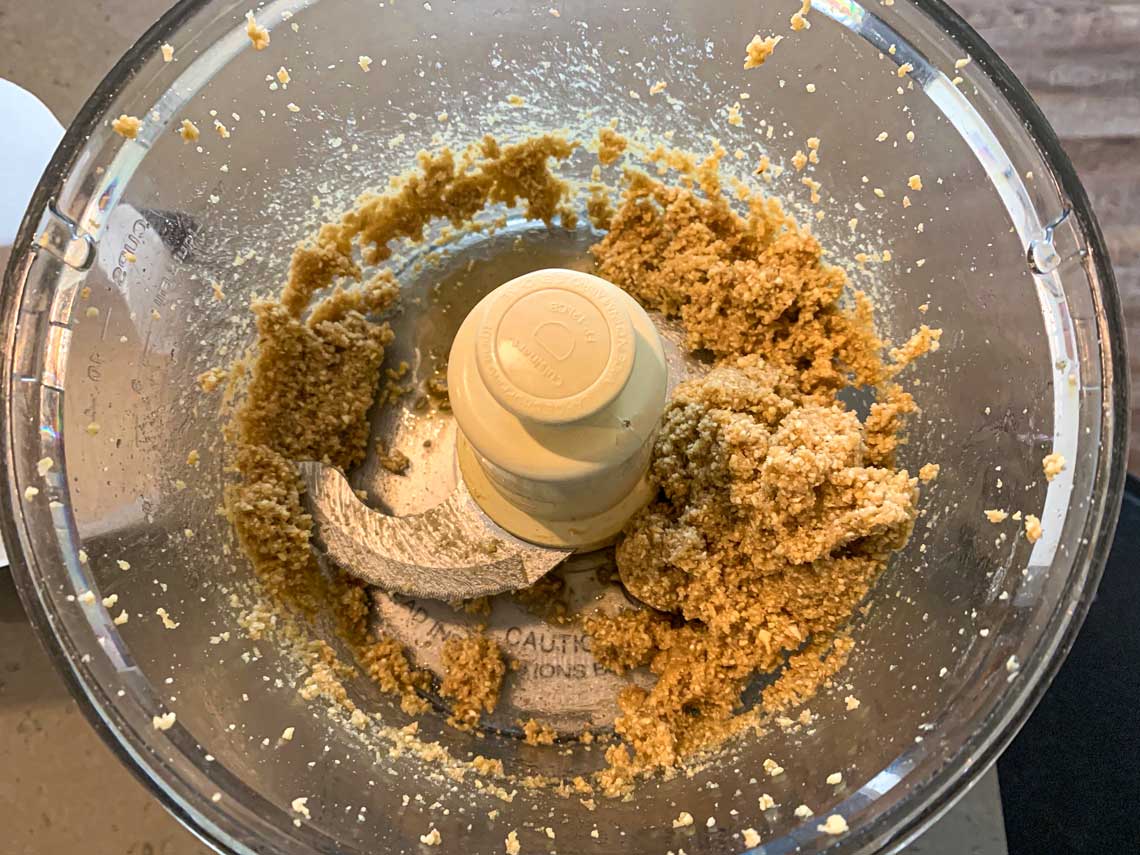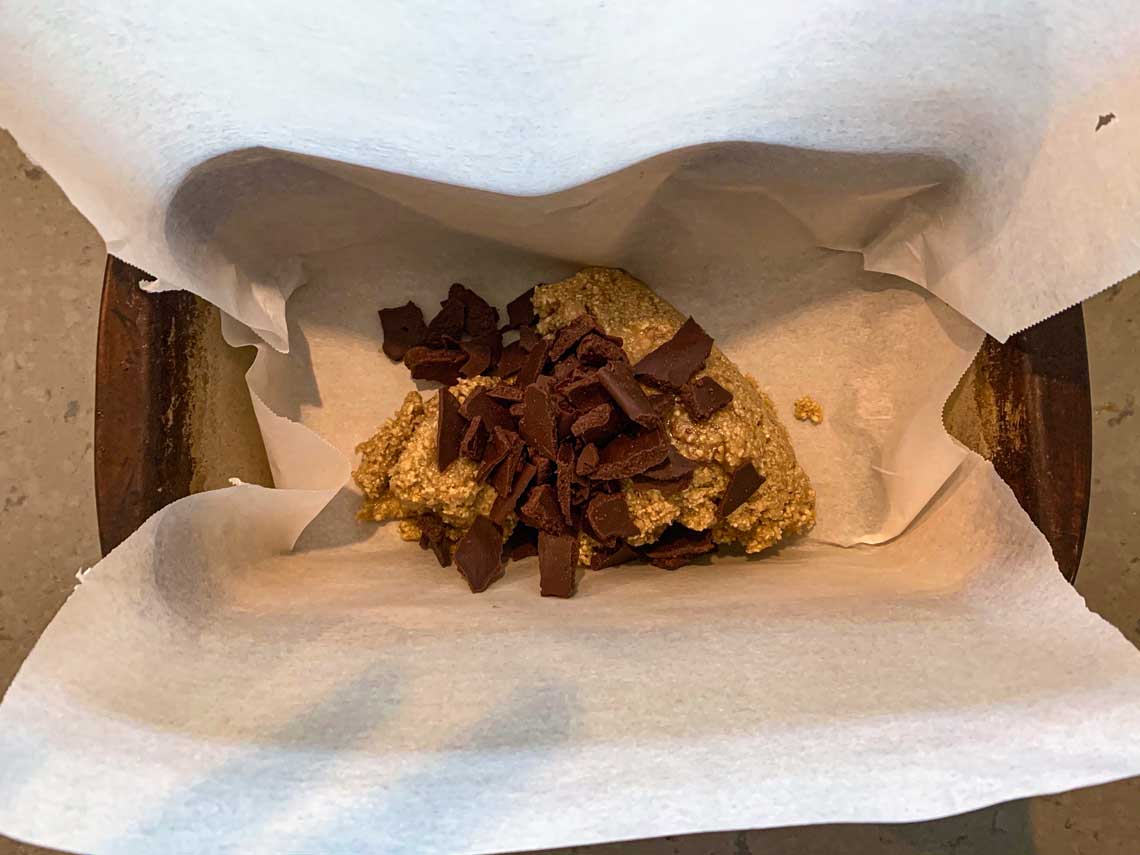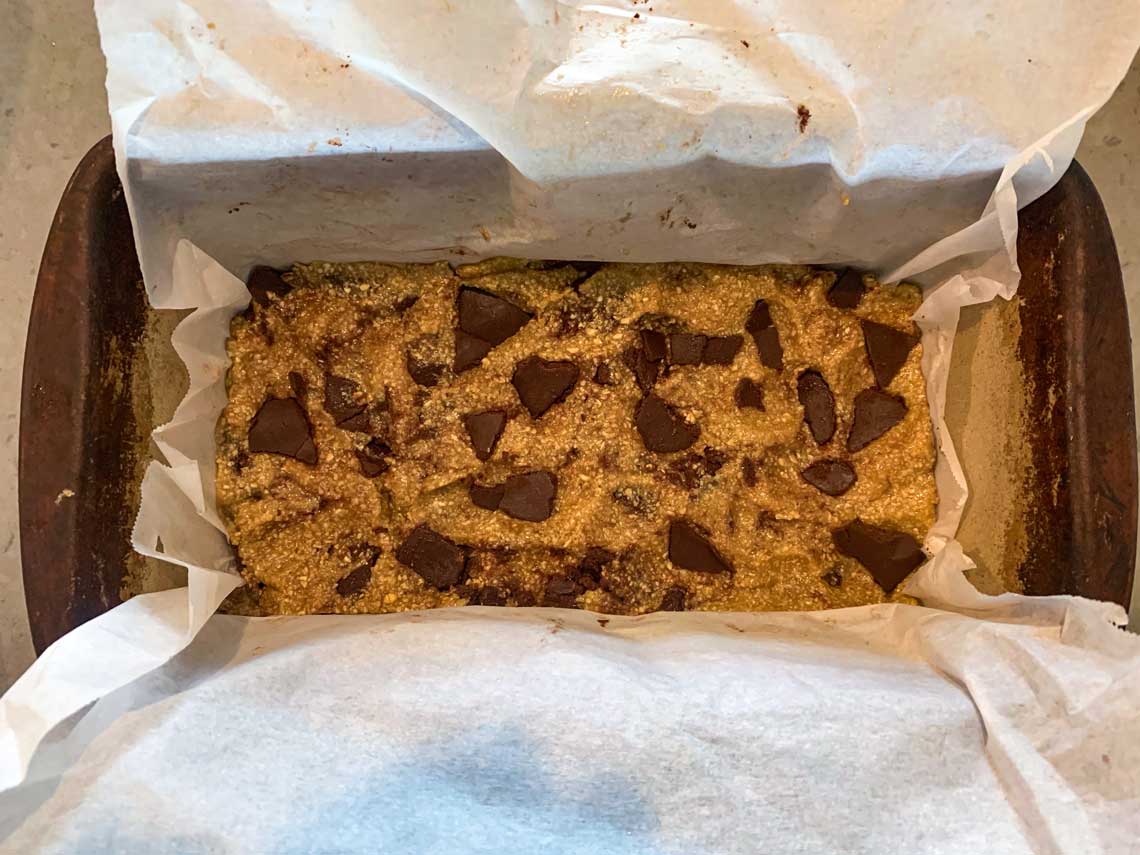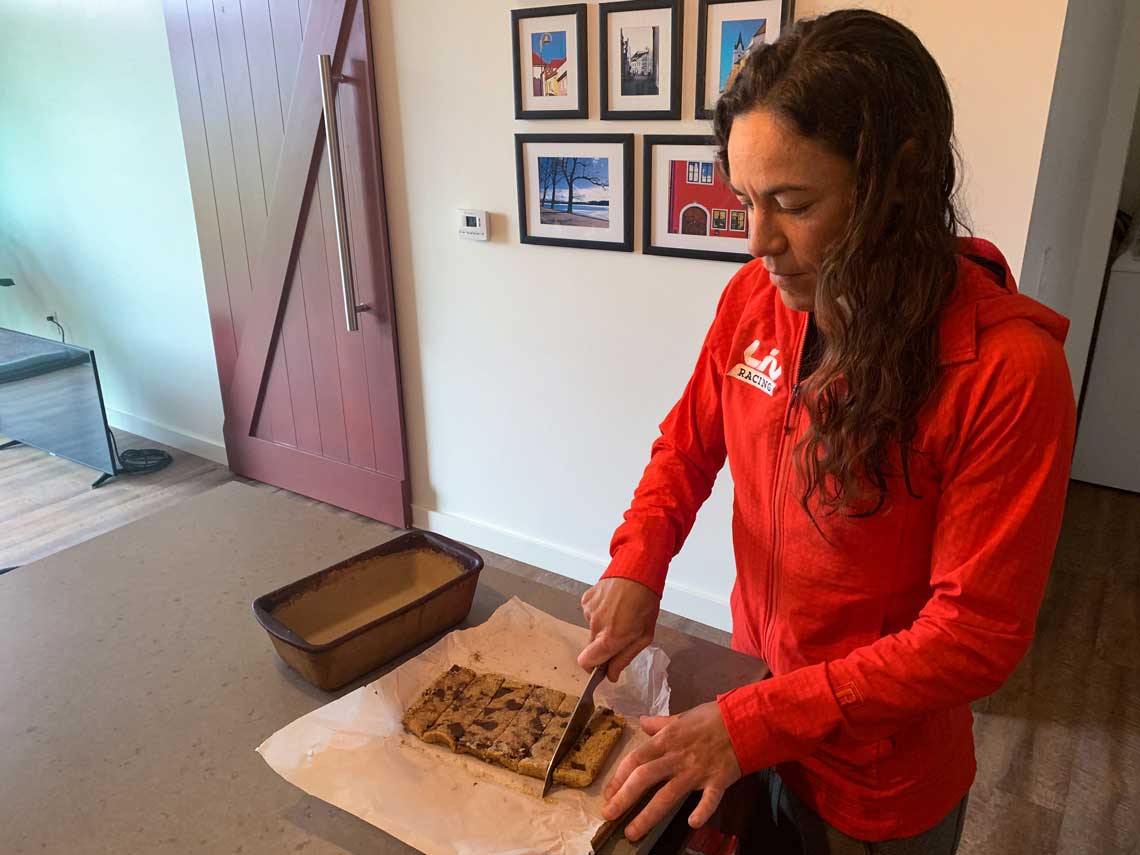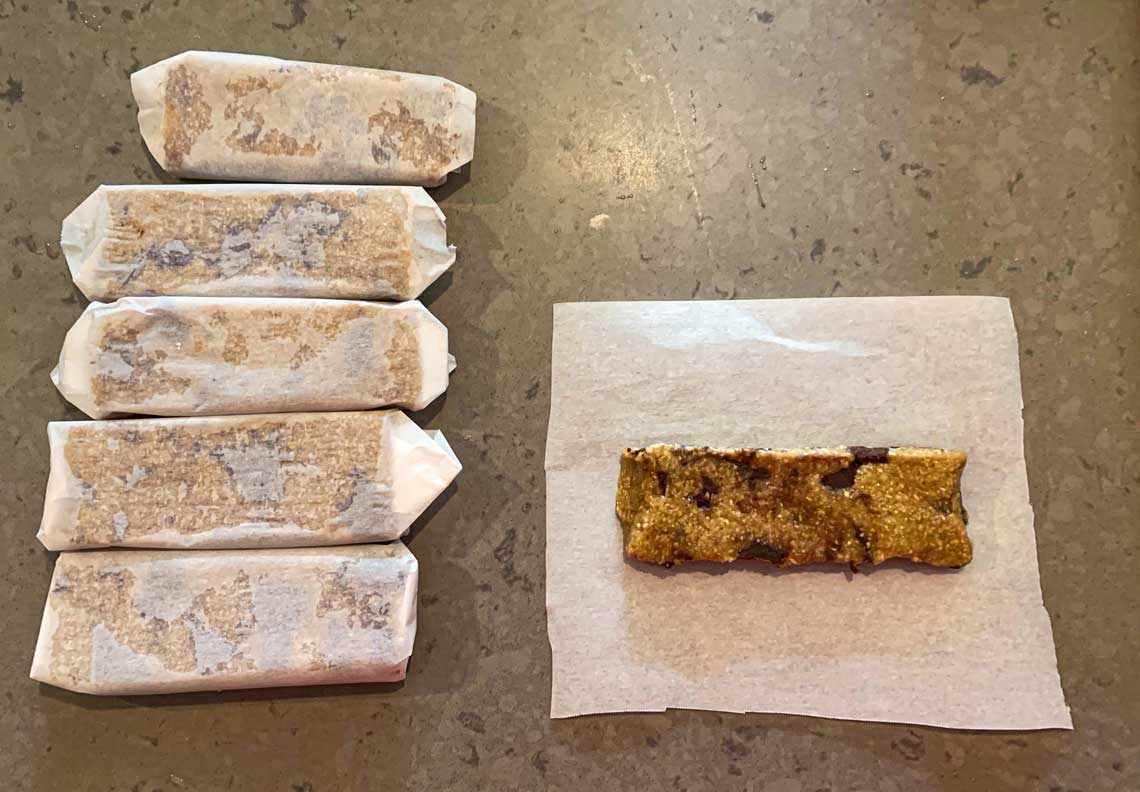 Lemon Bars
1 1/4 cups packed, pitted, soft whole dates
1 cup warm water
1/2 cup raw almonds + 1/2 cup raw cashews (or 1 cup of whatever nuts you prefer)
2 tablespoons fresh lemon juice
2 teaspoons finely grated lemon zest
1/8 teaspoon fine sea salt
Directions
If your dates are soft skip this step, but if they are dry and hard, combine your dates and warm water in a small bowl and let soak for 5 to 10 minutes. Drain the dates once they are softened.
Meanwhile, place the nuts in a food processor and process until finely chopped but not paste-like. At this point add your remaining ingredients and process until the mixture begins to stick together and clump against the sides of the bowl. Your processor may start to jump around a bit! This could take up to 2 minutes.
Cut a large piece of parchment paper and press it into a 9-by-5-inch loaf pan.
Press the mixture into your loaf pan, then take another sheet of parchment paper and press down on the top of your mixture to evenly flatten it out. Place into the refrigerator to chill for a few hours.
Use the parchment paper hanging over the edge of your pan to pull the bar mixture out and place it on a cutting board. Cut into 6 rectangles. Wrap each rectangle in a piece of parchment paper, as if you were wrapping a gift. I store the wrapped bars in the freezer in a Ziploc bag until I'm ready to use them.
Cookie Dough Bites
Dry 
2 cups cashews
1 cup rolled oats
1/2 teaspoon salt
Wet 
6 tablespoons maple syrup
2 tablespoons vanilla
Chocolate Chips (store bought or recipe below)
1/2 cup raw cacao
1/2 cup coconut sugar
1/4 cup melted cacao butter and/or coconut oil (I used a mix of both)
Directions
If making chocolate chips: mix all chocolate chip ingredients together then spread 1/8" thick between two sheets of parchment paper and put in freezer to harden. Once hard, break into chip-size pieces.
Place dry ingredients for the cookie dough in a food processor. Process well until it reaches the consistency of flour.
Add wet ingredients for the cookie dough into the food processor and process until it becomes like cookie dough.
Mix chocolate chips into cookie dough. Follow steps 3-5 from the Lemon Bars above.
Raw Brownies
1 cup walnuts
1/4 cup cacao powder
1/4 teaspoon salt
6 large medjool dates
1/2 tablespoon cashew butter or other nut or seed butter, or coconut oil
Directions
Place walnuts, salt, and cacao powder in a food processor. Process until it reaches a light crumb consistency. Add dates and cashew butter and process a few more minutes until the mixture starts to stick together a bit. It will stick together more once you press it into the pan.
Follow steps 3-5 from the Lemon Bars above.
Everything Bites
1/2 cup coconut oil
1/4 cup honey
1/2 cup unsweetened coconut flakes
16 +/- pitted dates
1/4 cup hemp protein powder
1/4 cup raw almonds
1/4 cup dried goji berries
1/4 cup carob powder
1/4 cup raw cacao nibs
1/8 cup chia seeds
1 T cinnamon
1 T vanilla
1 t salt
Extra flaked coconut to roll balls in (or use hemp seeds)
Directions
Combine all ingredients in a food processor and process, scraping sides occasionally, until all ingredients are combined and there are no large chunks of dates or almonds.  I like to leave a little texture in the mixture.
Place flaked coconut in a small bowl.  Scoop out tablespoon-size clumps of mixture and place in the bowl of flaked coconut, rolling mixture around to coat all sides.  Finish rolling between the palms of your hands to finish shaping into a round ball.
Place finished balls in the refrigerator to solidify.  Wrap in parchment paper and store in a Ziploc bag in the freezer.