Remember how riding your bike used to make you feel? Carefree, adventurous, and unstoppable. Well, it's time to bring that feeling back.
With the Flourish range, you can ride in style and take on the world - from running errands to meeting up with friends. Our bikes offer a perfect balance of comfort and modern design, with an easy step-through frame, a variety of trendy colors, and must-have accessories to complement your unique vibe and enhance your riding experience. And with every pedal, you'll be reminded of the importance of balance in your busy life.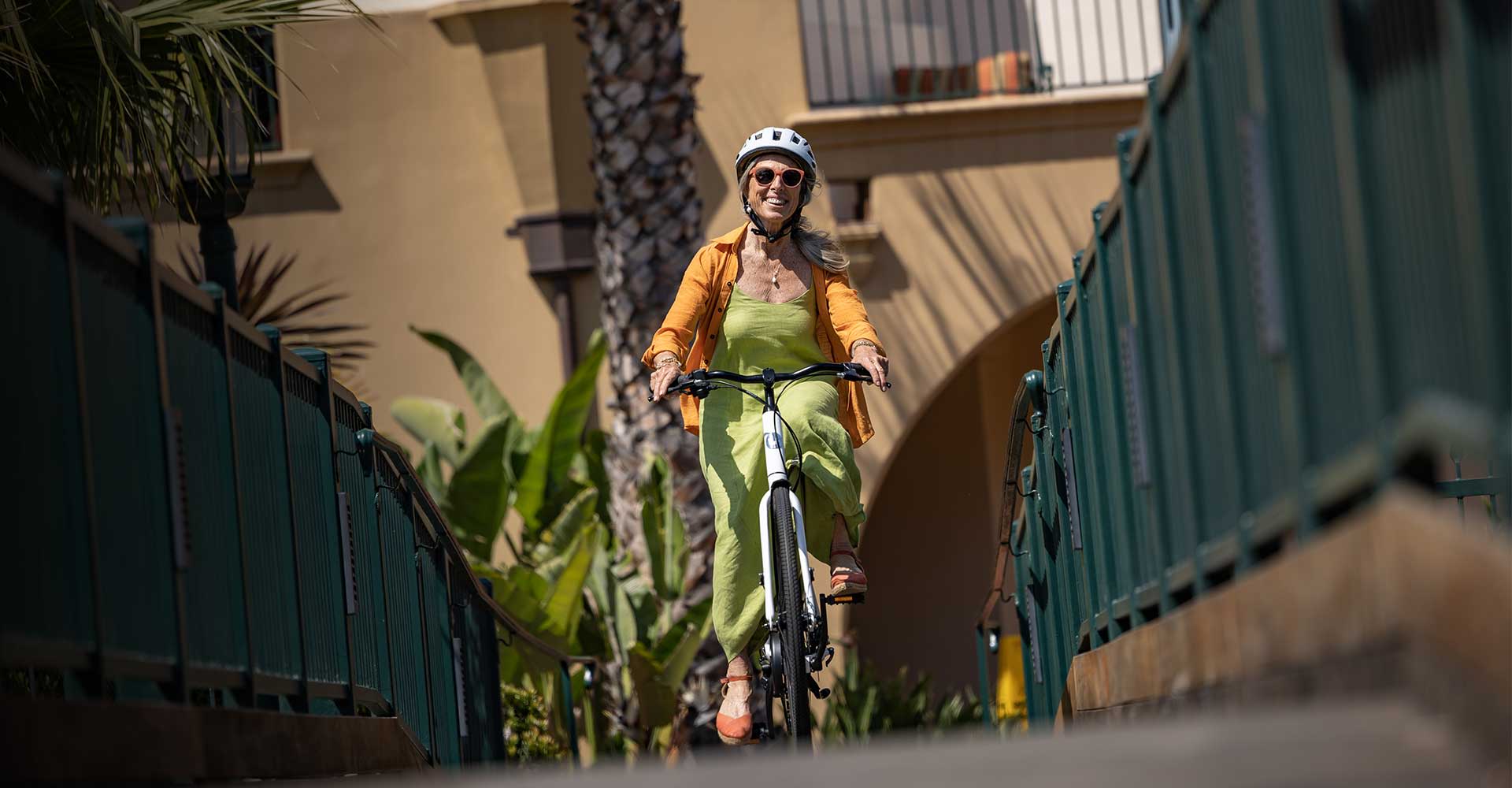 Cruising in style?
No worries! Use our handy hem weight.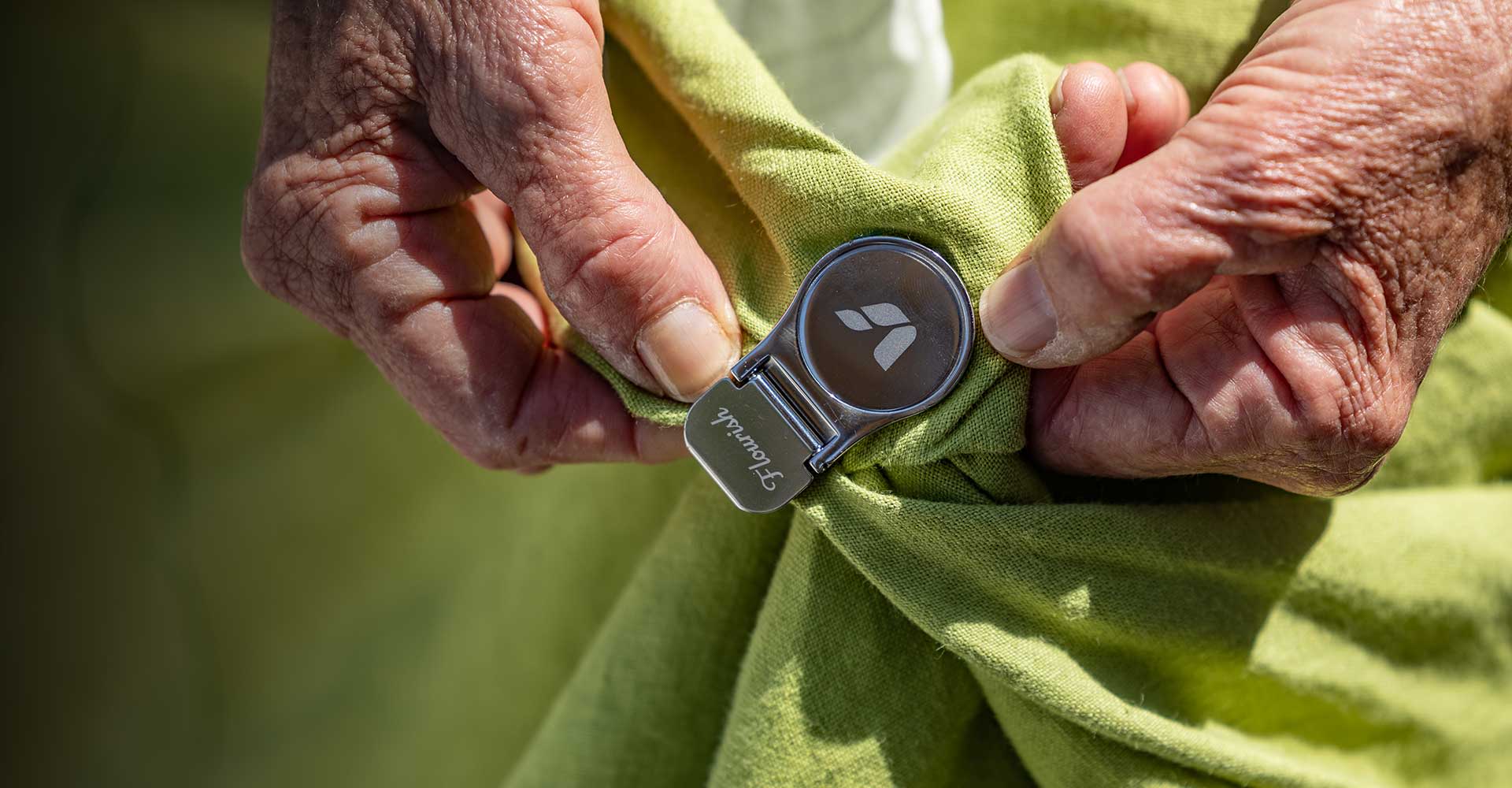 Clip it onto...
your skirt, dress, or pants to keep everything in place while you ride.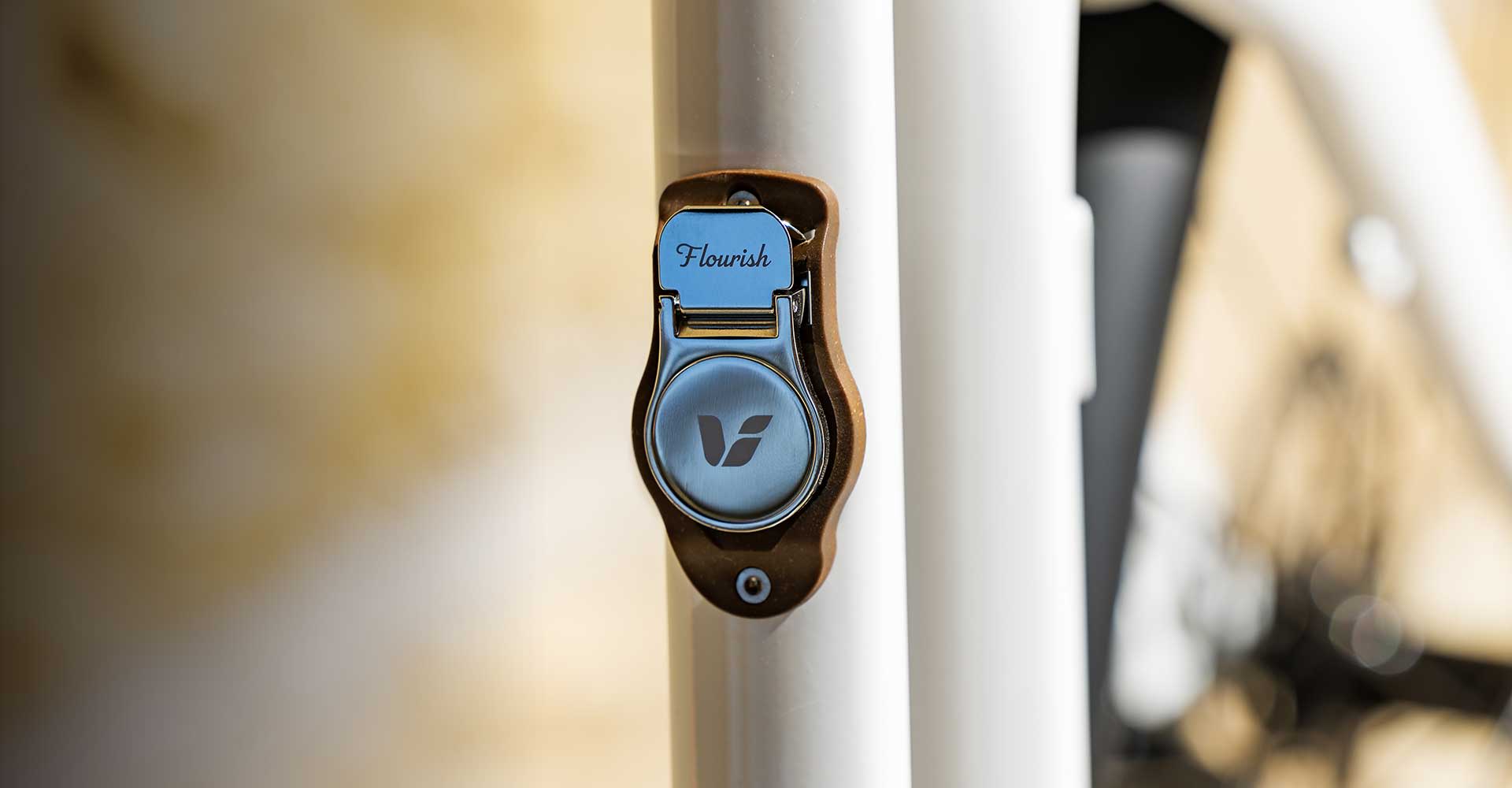 Oh, and did we mention the holder is made from recycled coffee grounds?
Now that's a fun fact to perk you up for the ride!
Same Bike, Different Brakes
Let's hit the road and rediscover that feeling of freedom, because you deserve to Flourish - both on and off the bike.