Five Tips for Training with a Toddler
How to be a Mum and an Athlete When you Have a Toddler
with RADKA KAHLEFELDT, Liv Triathlete and Mum to Baby Ruby
I have written a few articles about how I trained during pregnancy and how I set up my bike while I was pregnant with my daughter. Ruby was born in January 2018, and I was thinking the older she became, it would be easier and easier to focus on my training. But now I can tell you, that's not the case! Now that Ruby is moving around on her own and sleeping less, I can see how hard it is to get things done!
As an athlete, I've discovered a few ways to get my workouts in while being a busy mom to a toddler!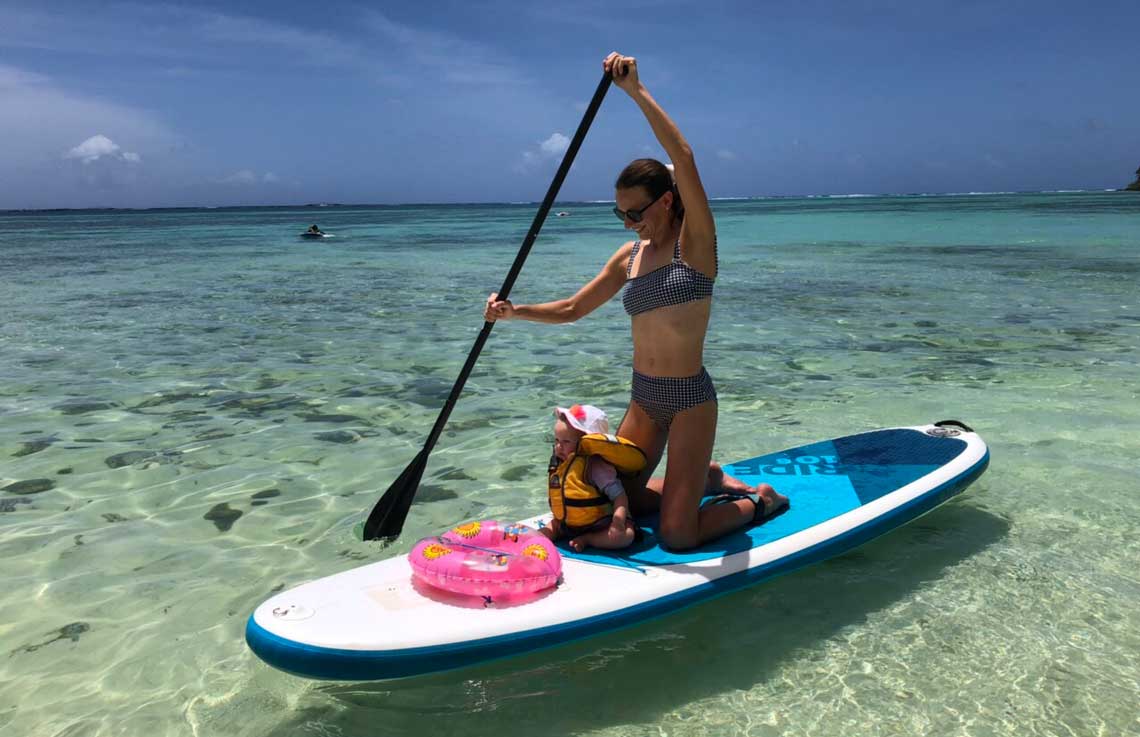 Find a gym and pool with a crèche/nursery/daycare facility.
This is top recommendation. A little research of the area where you live should turn up some great options for a child-friendly gym and pool. I was lucky that I had the option to choose from three gyms and pools in close proximity from my house. I have found a great pool/gym only 2km from where I live with flexible crèche hours and I can leave Ruby there for up to two hours. Because of the short distance to the gym, sometimes I just put Ruby in the jogging stroller and get my run in on the way to the gym. This is a nice way to save some time. I arrive to the gym already warmed up!  
Regardless of what your goals are, joining a gym with a crèche facility gives mums the opportunity to get some me-time in while their baby is happy playing and socializing with other kids. It is a great way to reset your mind, relax a bit, and have some time for yourself. I really enjoy the time for a shower, steam bath, and stretching or coffee before picking up my happy baby. 
Depending on how the crèche/ nursery facility works at your gym, you may be able to book times for a week or so in advance. This commitment is a good way to get you out the door, which is sometimes the most difficult thing to do. 
Pre-pack your gym bags.
Another observation as a new mother is that I have become more forgetful. I'm so busy getting stuff for my baby ready, that sometimes I forget what I need for myself! So, I try to have a swim bag in my car all the time so I can't forget anything. I also try to prepare my gym bag in the evening when Ruby is sleeping, so I have everything ready in the morning.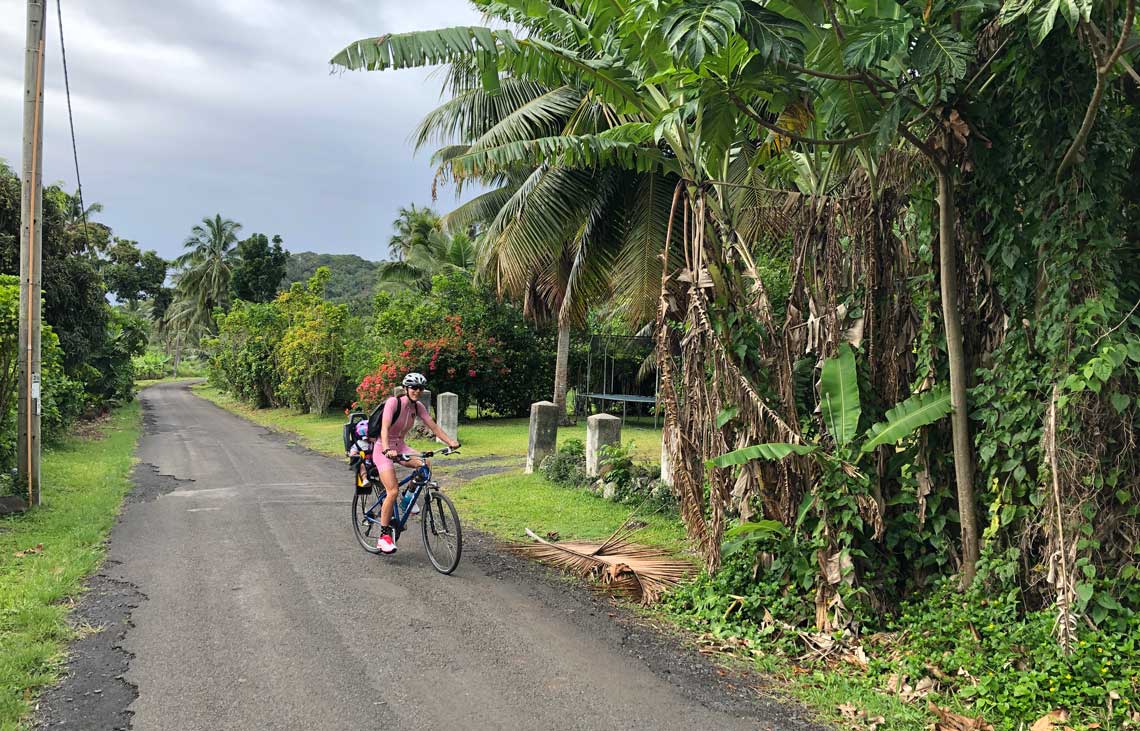 Get your bike training done indoors.
I do most of my bike training indoors on a wind trainer. Using an indoor trainer, I can get solid training done in less time than I would riding outside. Also with the baby, you can't really choose the time of the day you can go for a ride. In my case, it depends on when Brad is available to take care of Ruby. Sometimes it's too late in the day or other times it would be at a peak traffic hour, so riding outside isn't the best idea. In that case, I am very happy to jump on my wind trainer which is set up ready to go in our spare room.
Don't miss an opportunity to go outside.
Yes, I get most of my bike training done inside. But having said that, I still try to ride outside whenever possible. I try to ride outdoors two times per week, mostly for my long rides. It is important to ride outdoors as you may forget important riding technique and handling skills. It is great to get out and enjoy the real bike riding in nature.
Post-ride nutrition is a must.
You know how important it is to refuel straight after your training. If you are still breastfeeding, like I am, then you probably know that you get pretty hungry after your training. It is important to have a snack ready for you and your baby. Chocolate milk or banana or a muesli bar is my favourite snack on the go. I usually eat something before I pick Ruby up from the crèche because then I won't have time as she will most likely ask for her milk. I also love to have some pre-made food ready to eat in the fridge so when we arrive back home we can just heat up something and eat straight away while avoiding eating unhealthy snacks. A good thing about having a baby is that I want to give Ruby a good example in everything I do. I tend to eat pretty healthily when I eat with Ruby as she wants to eat whatever she can see on my plate!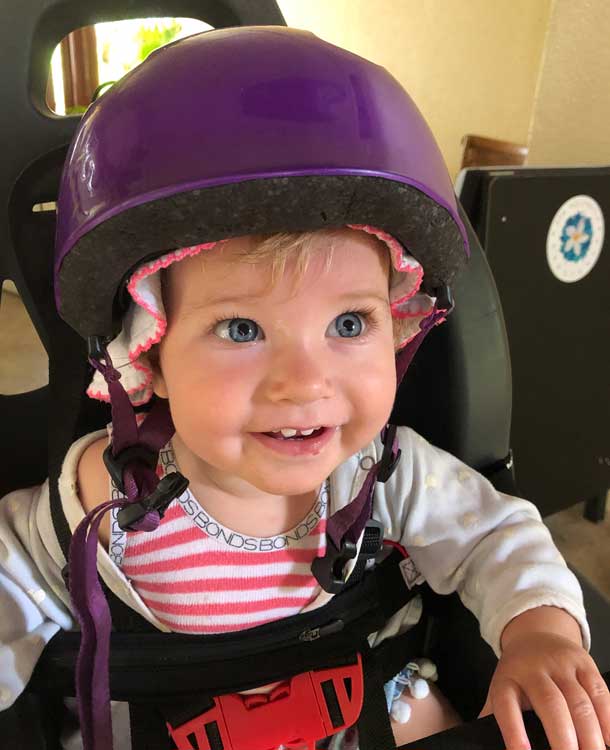 I hope this look into our day-to-day life with Ruby provides a little inspiration. My biggest advice to new mums is don't be afraid to do everything you liked doing before you had a baby. It is all possible, you just have to be organised and make a plan. But if you manage it, then you and your baby will love it!