The Tempt E+ Kids range is here to power your family's adventures.
Meet Stella
Cogolin, France
Stella started her journey on two wheels before her second birthday. Two months before she turned three she had already pedaled her first loop on a trail. She was born with a natural talent for biking. 
It's no wonder. Stella's mom is Sabrina Jonnier, five-time UCI Downhill Mountain Bike World Cup series overall winner and two-time Downhill World Champion. 
"I love riding bikes with my mom because we usually go exploring," said Stella. "She helps me, and other times she lets me do things on my own." 
Now nearly a 9-year-old, Stella has the skill for longer rides with her parents but doesn't always have the stamina (or patience) for the longer climbs. That's where the Tempt E+ 24 comes in. 
"We can ride everywhere, with the E-bike everything is possible," said Sabrina. "Stella likes to go easy on the uphills and have fun on the downhills. Family time is important for us, so we try to escape into the mountains on the weekends. With Stella and I both on E-bikes now, we can have even more fun together."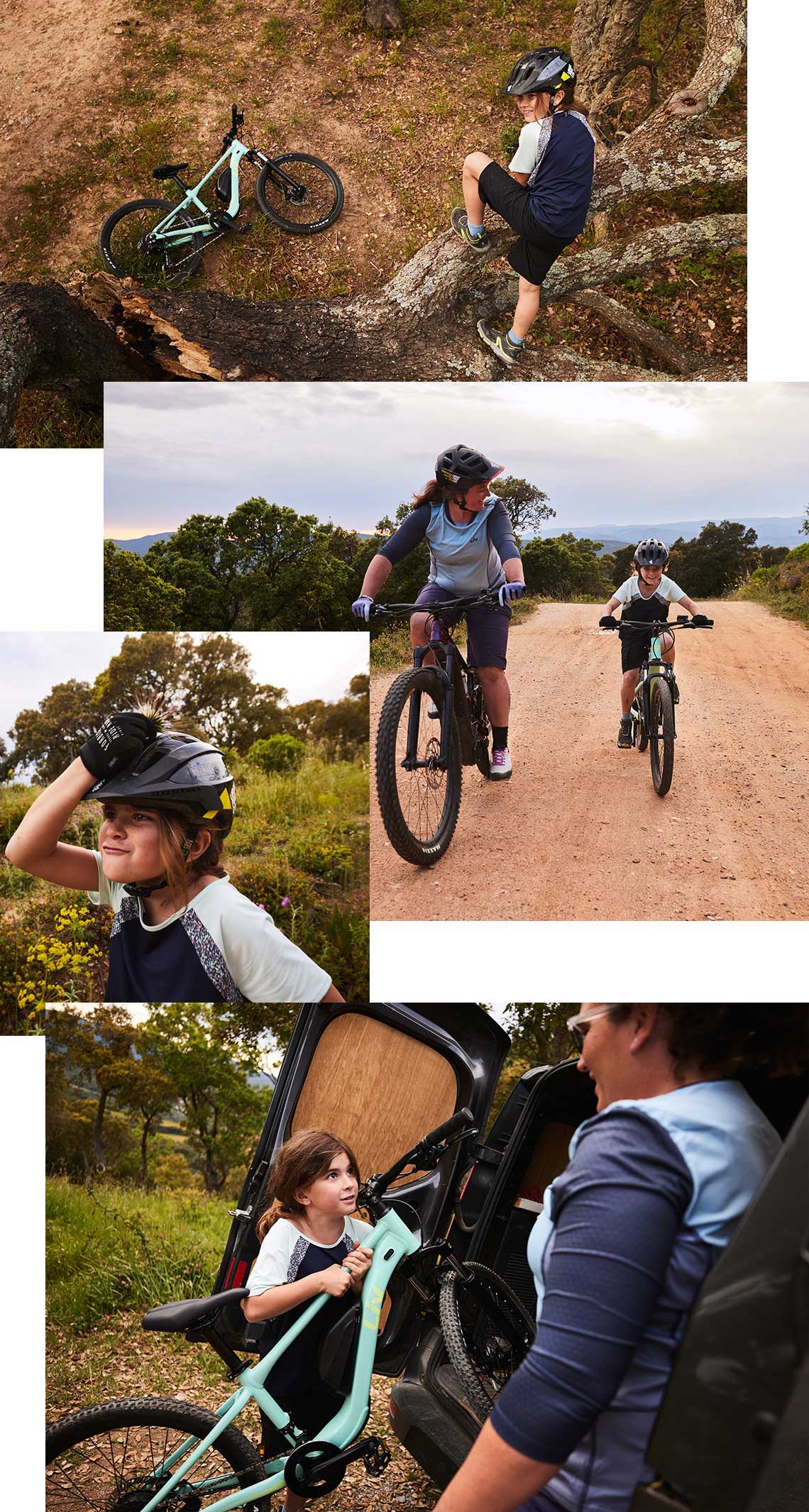 Learn more about Liv E-bikes
Learn more about Riding with Kids