BC Bike Race covers 255km of trails through the Okanagan Valley in south-central British Columbia, Canada – from Kelowna to Silver Star to Penticton. The courses are revealed on race day, providing a level playing field and an element of adventure for all participants.
Sandra Walter of Liv Racing Collective powered to an early lead in the race on the 10km prologue, with a minute and a half lead over Catharine Pendrel in second place. A seasoned World Cup racer, Walter was tackling the BC Bike Race for only her second time. Her first go at the epic stage race was back in 2009 as part of a mixed team. This year's event has been something she's looked forward to all year.
"BC Bike Race is so different from World Cup racing," said Walter. "I used it as a reward and celebration for all my hard work this year. The most challenging thing about this race was managing my body. I'm trained for short, intense one-day races, so the back-to-back long, hard days are a challenge for me."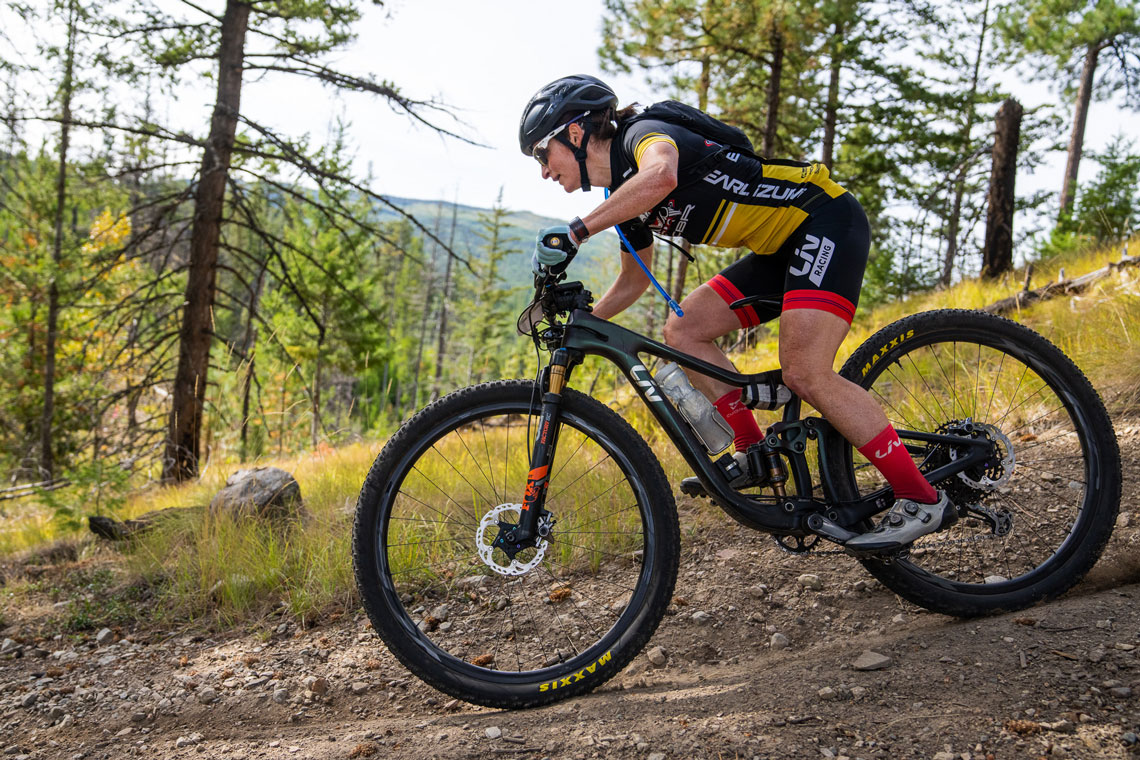 Chris Stenberg photo.
But Walter met that challenge, crossing the finish line first on the first four stages of BC Bike Race, including stage 2 – with an epic 52km and 2,000m of climbing packed into one day of racing. With two big climbs and descents to match. The terrain included a little bit of flow, technical rock sections, and old-growth forests. On that single stage, Walter put nine minutes between her and the nearest competition.
"These are the kind of trails worth suffering for," Walter wrote in an Instagram post. "I managed to nap another stage win and extend my GC lead on the longest course of the week, while having an absolute blast on the mind-blowing descents. Can we do it again, please?"
Although Walter's winning streak came to an end on stage 5, she had culminated a lead that no one could touch. After the sixth and final stage, and seven days of racing, she had won by 26 minutes aboard her Pique Advanced Pro 29.
"It feels great to win," said Walter. "I had COVID right after my last World Cup (10 days prior to BCBR). I was pretty concerned it would affect me. But I had a great time battling with my good friend and mentor Catharine Pendrel. She really challenged me, especially on the second to last day. There are so many things I love about this race: the awesome people I got to meet and ride with, the amazing trails and the communities I experienced, and the challenge of going out there and pushing my body every day."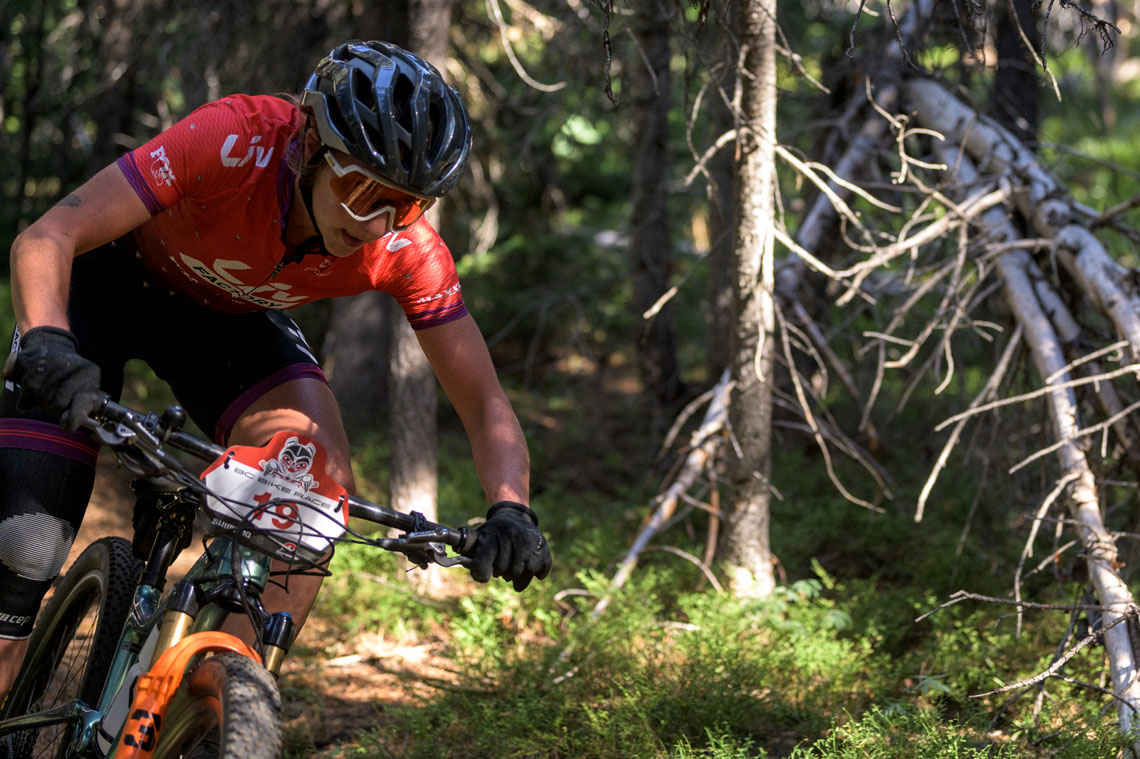 Dave Silver photo.
Walter's Liv teammate Kaysee Armstrong (Liv Factory Racing) used BC Bike Race as her "comeback" race after having surgery earlier this summer. Armstrong picked up stage podiums on the last four stages of the race, pulling back significant time and landing in fourth overall – just three minutes off third.