Rae's Race Report: Enduro World Series Petzen/Jamnica
Slip, Slide and Speed at EWS Round #4   
After a month and a half off, the fourth round of the Enduro World Series arrived at a new venue on the border between Petzen, Austria and Jamnica, Slovenia. When practice began, the wet, fresh-cut trails were quickly chewed up by sliding mud-spike tires, exposing a spider web of roots that proved treacherous if taken at the wrong angle. With eight stages over the course of two days, racers would experience almost every type of terrain imaginable as they pedaled 100km and crossed the Austria/Slovenia border four times.
Rae Morrison arrived at round four refreshed after a training block in Italy where her Liv Hail Advanced team bike conquered the world-class Italian terrain. But, nothing could prepare riders for the challenge that lay before them in Petzen. Rae's calm and calculated approach to the technical, slippery trails proved to be affective – after the first two stages on day one, she sat in third place overall. But, a crash on Stage 3 and a few missteps on day two pushed her back into 7th place overall. We caught up with Rae to get a behind-the-scenes look at the weekend's action.

All photos by Sven Martin Photography.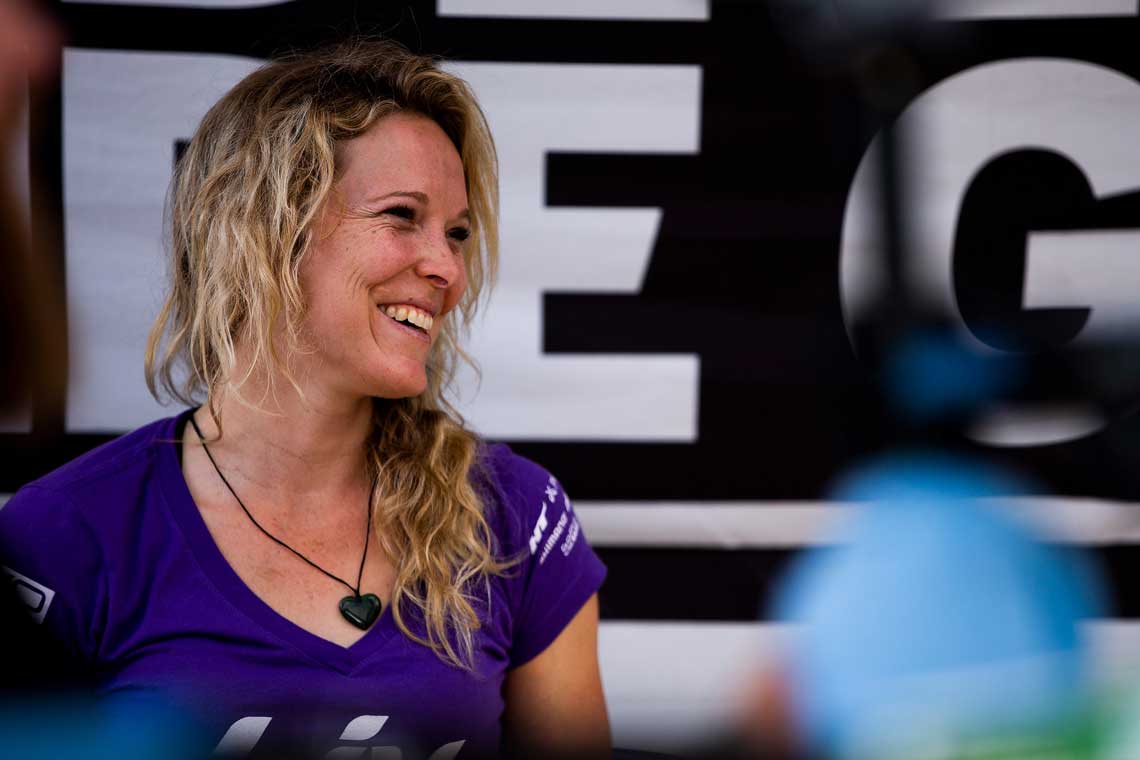 LIV: It's been a while! How did you spend your break since the last EWS round in France back in May?
RAE: After France EWS I spent most of my time in Italy at Residence4Bikers in Finale Ligure. It was amazing place to train on world class trails and to have a place to relax and switch off after 3 months of travel. Having a routine we were able to do 4 and 5 hour rides, gym sessions, big shuttle days and all the good remedial things athletes should be doing during the season and of course a swim and a gelato post ride everyday was the best. While being in Italy I entered a few of their National Series races in Calestano and Canazei. Canazei was also part of the first European Continental Series which was very special to be a part of.  It was really nice to race and enjoy it with no pressure in stunning surroundings and to meet the locals. I finished 1st and 2nd which was a nice confidence boost leading into the next EWS.
LIV: What were the trails like in Slovenia/ Austria? With rain heading into practice on top of fresh cut trails with tons of spider roots, how did practice go? What were the conditions like and what was your strategy in practice?
RAE: The first day of practice was spicy. There were a lot of roots… thousands of wet slippery off camber roots. Freshly cut tracks mixed with a lot of rain and tires skidding down the track produced a minefield of spider roots just waiting to catch your front wheel and send you to the ground. Everyone was crashing on Stages 1 and 2. I started off practice carefully looking at lines and trying to ride comfortably to adapt to these conditions. With these stages, it was more about trying to stay on your bike so riding a bit smarter and taking the correct line was my strategy. For the other stages, I practiced at a faster pace to feel the flow of the trail rather than looking at everything as staying on the bike was easier and I was feeling more comfortable. 
LIV: This race was on the border between Austria and Slovenia, which meant you had to bring your passport with you as you rode back and forth between the two countries. How did that work? With over 100km of pedaling, what were the liaisons like?
RAE: Practicing with our passports was a little bit nerve-racking, and of course it rained! I put mine in two bags to keep it dry and just double checked I still had it in my pocket throughout the day. That is one document you do not want to accidentally drop it on the trailside. The liaisons were massive – as you would expect from cycling to a different country and back, around 50km per race day and 180km in total including the two practice days and two race days. We started in Austria each day then pedaled to Slovenia to race the first 2 stages before returning to Austria and the race village for the final stage of the day.
LIV: Speaking of liaisons, mine shaft tunnel? What was up with that?
RAE: That was an experience! One of the Liaisons on day 2 we had lights taped to our helmets and set off in groups riding through this narrow, dark, old mining tunnel for around 20 minutes. It was quite spooky, I don't consider myself claustrophobic but when you're in a small, confined space in darkness the thoughts do start wondering… about earthquakes, getting lost, cave in, etc. Getting to the sunshine at the other end was a great feeling and it was a very cool experience to do. I was super impressed by a lot of people who were claustrophobic and pushed through their fears and did it anyway, that was impressive and so cool to see.
LIV: Heading into the first day of racing, the courses were starting to dry up. How much did the tracks change from practice to the race and how did that affect your mentality during the stages?
RAE: We had sun and a lot of wind the day before the race which really helped to dry the tracks. Stage one had almost completely dried up except for the rooty bits under the trees, stage 2 ran through a creek bed so was still wet and slippery, and the rest of the tracks were dry. I was happy the sun was out it just makes for a more comfortable day in the saddle.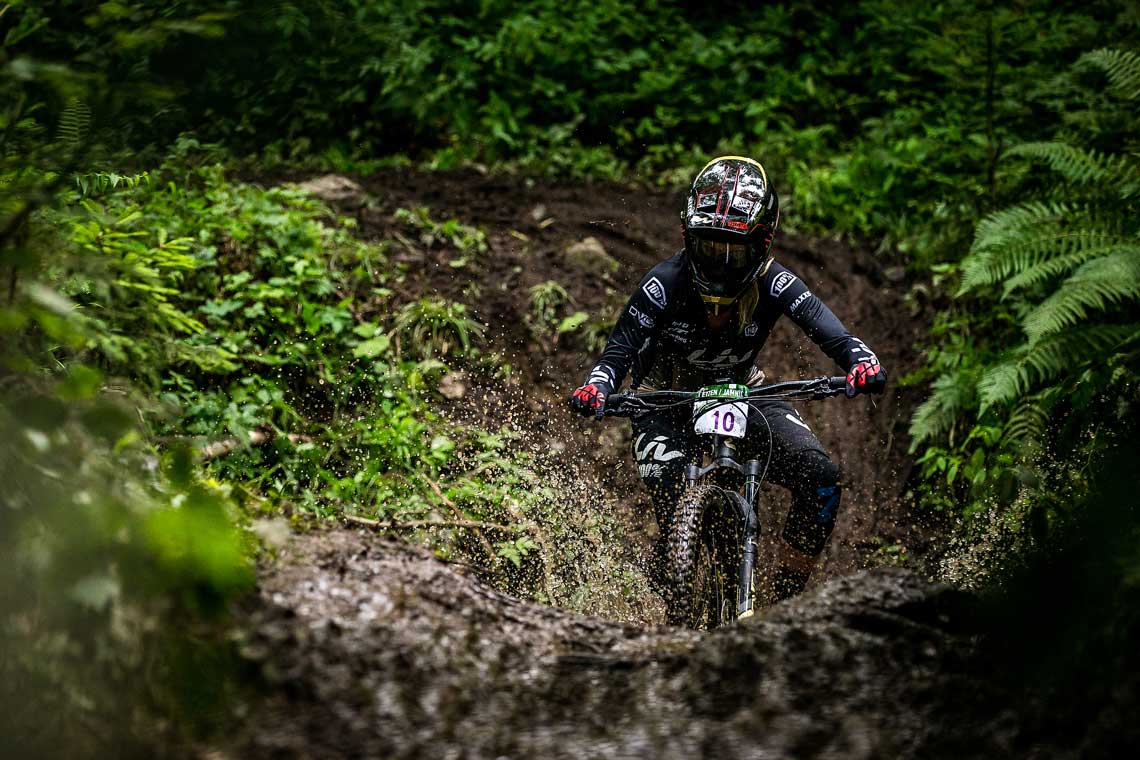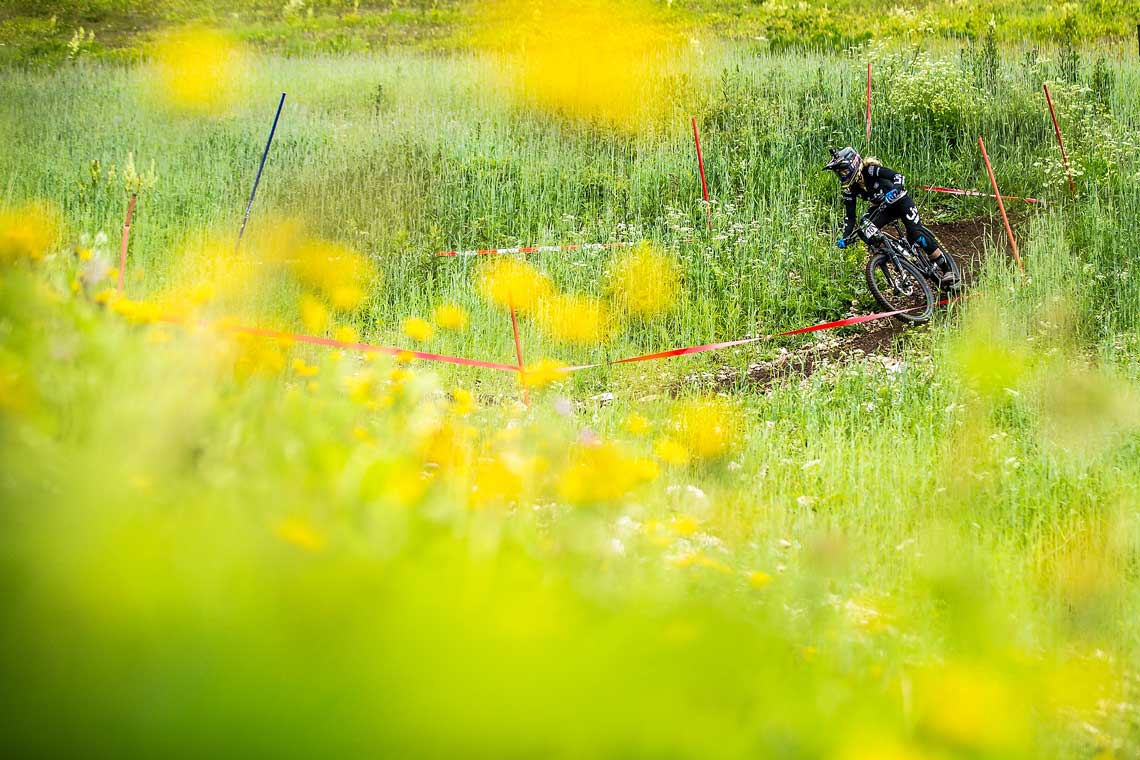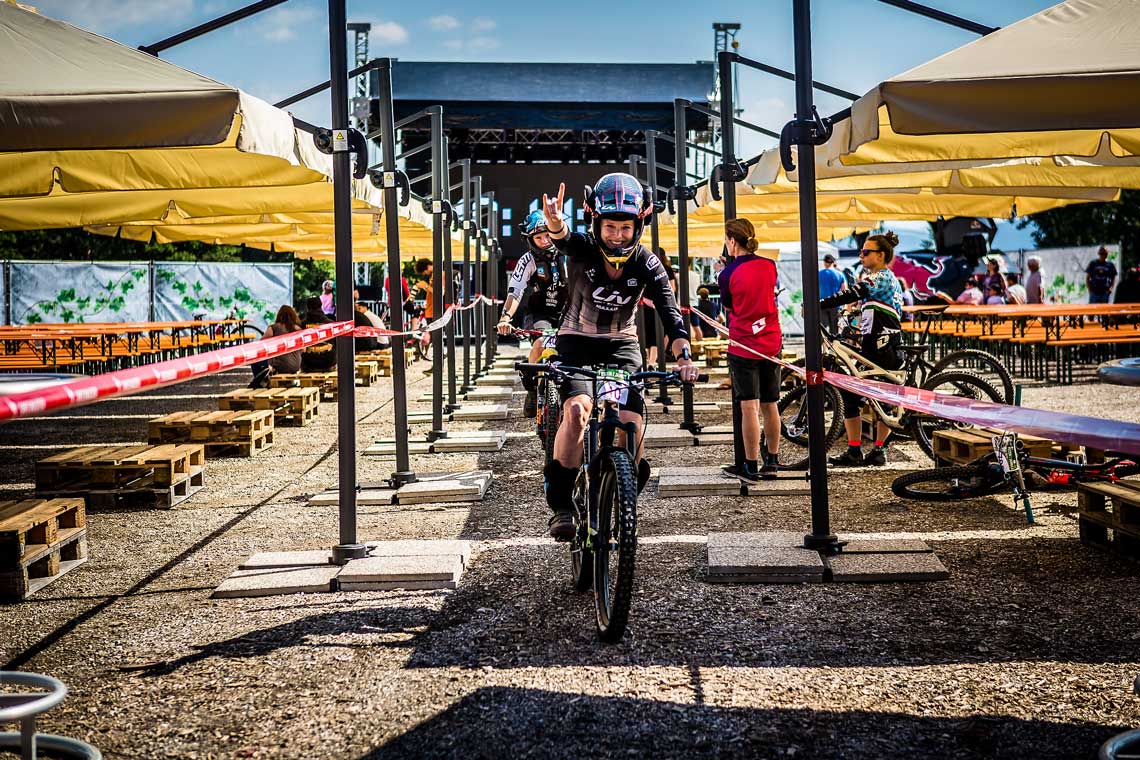 LIV: From afar, we saw tons of videos of riders sliding out and completely blowing through steep, rooty corners. But, it looked like you did really well on these sections! What was your approach to getting through those tricky corners? 
RAE: I was definitely slipping and sliding in some parts, but the main 'crash zones' I was very careful and entered sections slower to get my line. I guess those tracks where it was very easy to crash I was very calculated with where I needed to be and my speed. 
LIV: You kicked off Day 1 with two top-5 finishes in the first two stages. What were your favorite parts of these two stages and what was your advantage?
RAE: Thanks! Those two stages were very technical with the exposed roots and also had a lot of pedaling and climbing in. Like I said above I was very calculated on the roots and technical parts, then attacked on the pedals and climbs were I could. It was really cool to be sitting 3rd overall after those two stages, unfortunately a big over-the-bars on the next stage pushed me back down the ladder.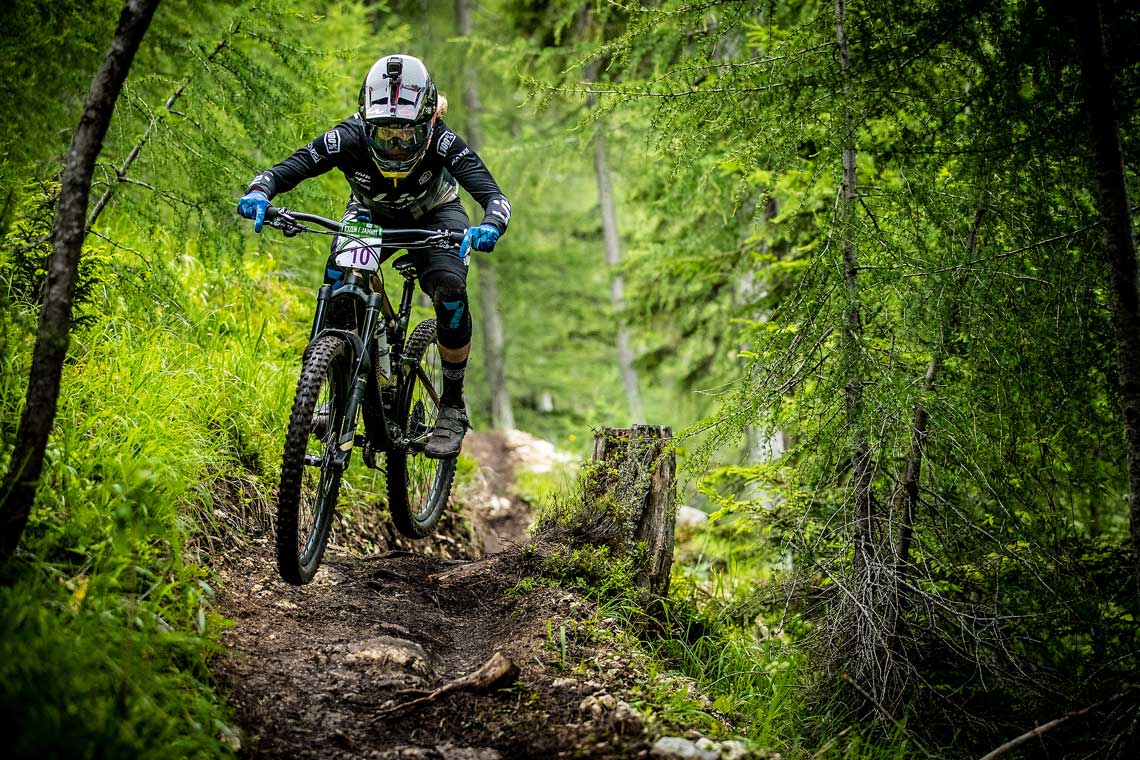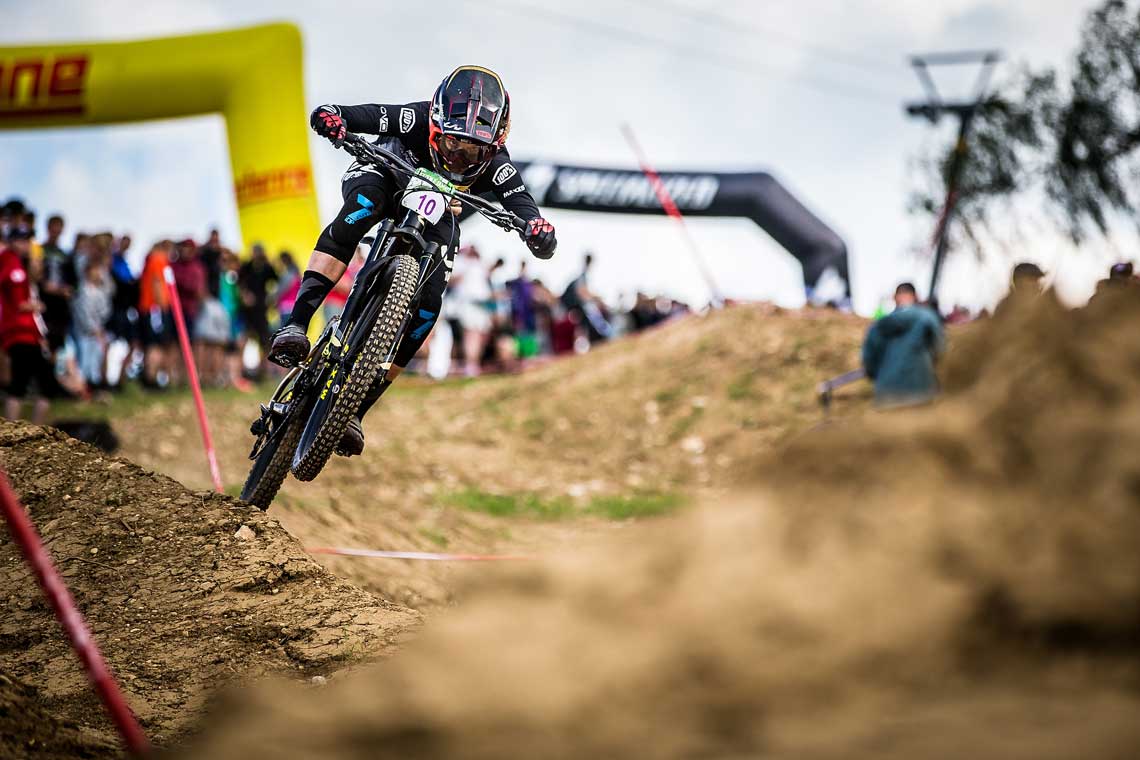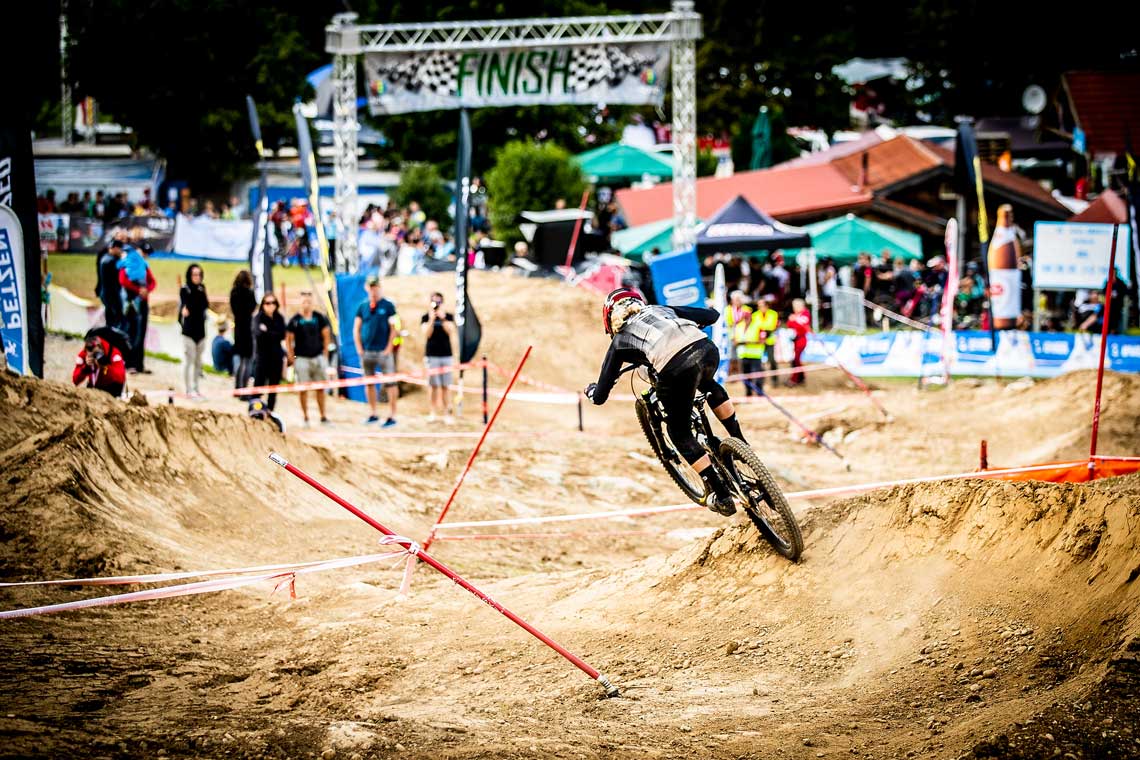 LIV: On Day 2, you kept the flow going with consistent top-10 finishes to finish 7th overall. What were the highlights and lowlights of the second day of racing?
RAE: I really enjoyed the second day; the tracks had dried up and were just so much fun and super-fast to ride. I ran off course a couple of times, which was really frustrating and time wasting. I think because the tracks were dry and so much faster than practice I was caught off-guard in a few sections coming in too fast. Overall the whole weekend was a fun and challenging blast.
LIV: You're now halfway through the season and heading into the next round in Italy. How are you feeling?
RAE: I feel great. I have finally recovered my fitness after my pneumonia. It was good to get 6 weeks off and solely focus on training and improving. I'm excited for this next half and feeling more and more confident as the season goes on.
Learn more about Rae by clicking the link below, and keep up with the latest news by following her on social media!