Rae's Race Report: Enduro World Series Olargues, France
Taming the Technical French Rocks at EWS Round #3   
The third test of the Enduro World Series season brought racers to Olargues, France to face a challenging 2-day event on the trails of Montagnes du Caroux. With 81 km of total riding, the trails varied from tree-lined singletrack to steep, sharp rocks and the series' second urban stage that would deposit the riders into city center at the end of Day 1. With steep sections punctuated by slick rocks and roots that ended with inopportune switchbacks, the challenge would be keeping your composure and staying off the ground.
Coming off of a tough race in Colombia that ended with an unexpected asthma attack, Rae Morrison is back in the action in France. With an 8th place finish under her belt from the first race in Chile followed by a DNF, Rae fell off the overall championship top-ten standings after Colombia – but that would only fuel the fire heading into round 3. Climbing aboard her Liv Hail Advanced team bike, Rae set out to do work in France. Her preparation started well ahead of the race, spending time in the UK getting used to the region's cold, wet weather. The team also arrived in Olargues days ahead of the race to study the courses. Come race day, Rae's preparation showed as she grabbed her first-ever stage win on Day 1's urban stage. After another day of success, Rae sat in 7th place overall and moved back up into the top-ten in championship. With a month ahead of her until the next EWS race in Slovenia, we caught up with Rae to get her take on the action in France.

All photos by Sven Martin Photography.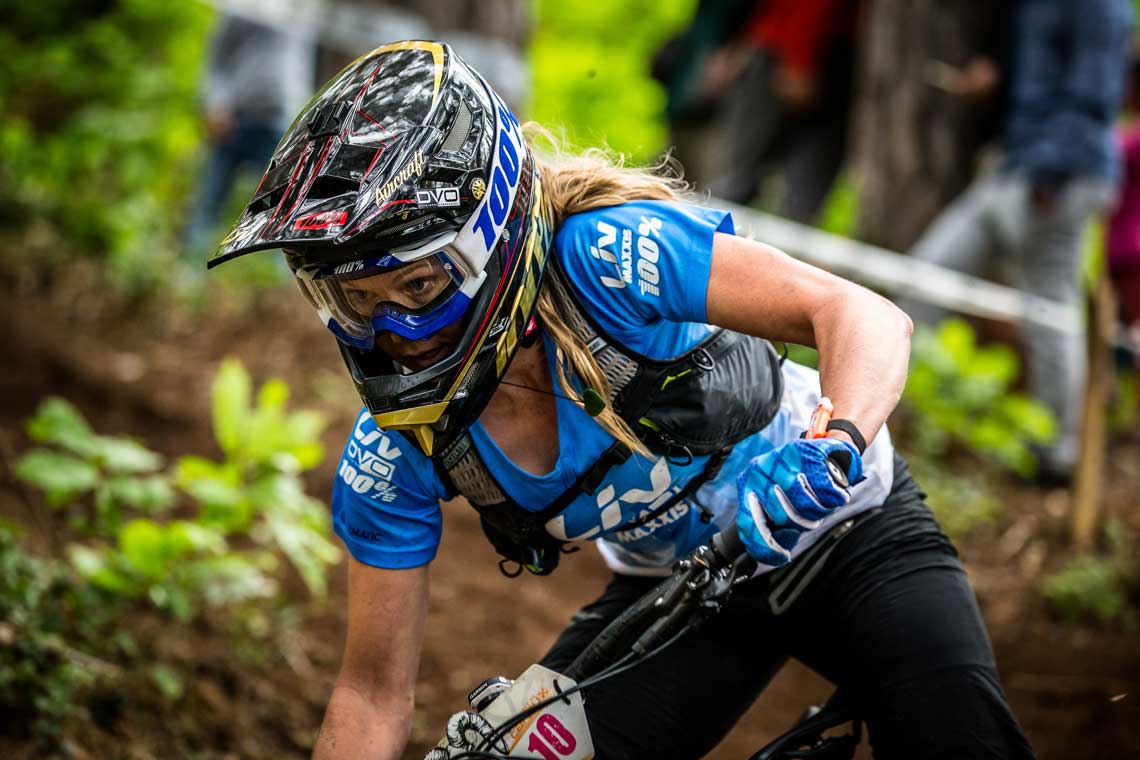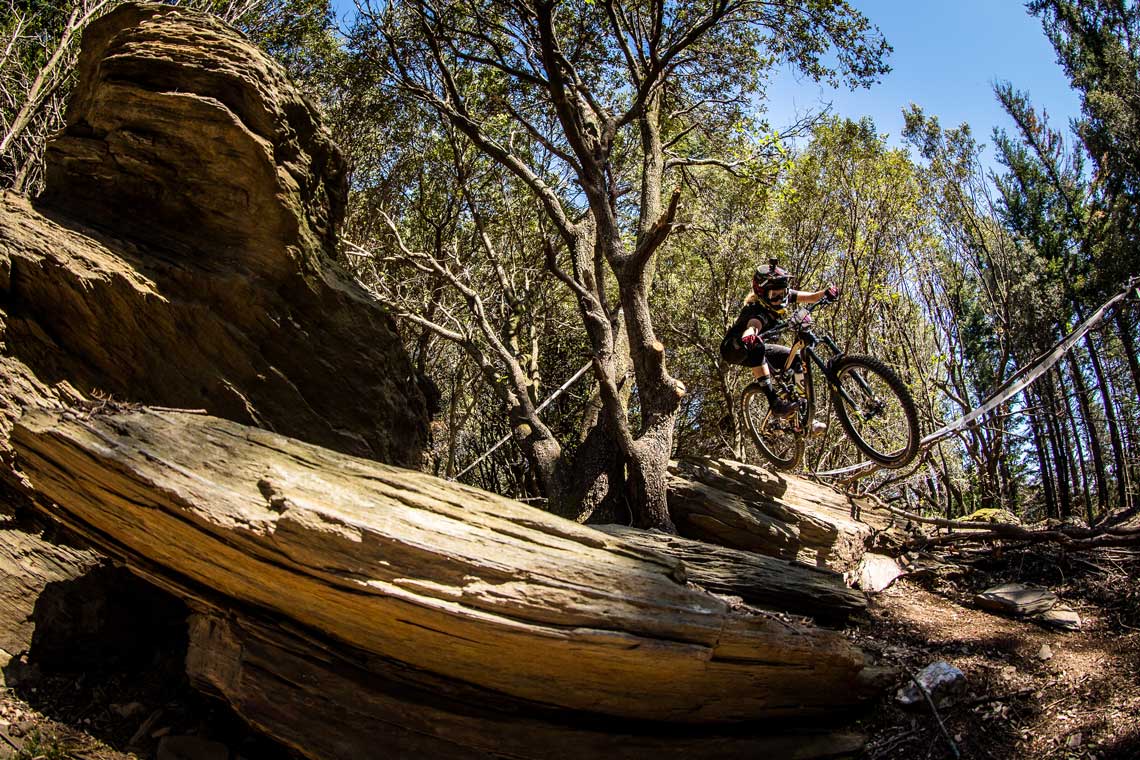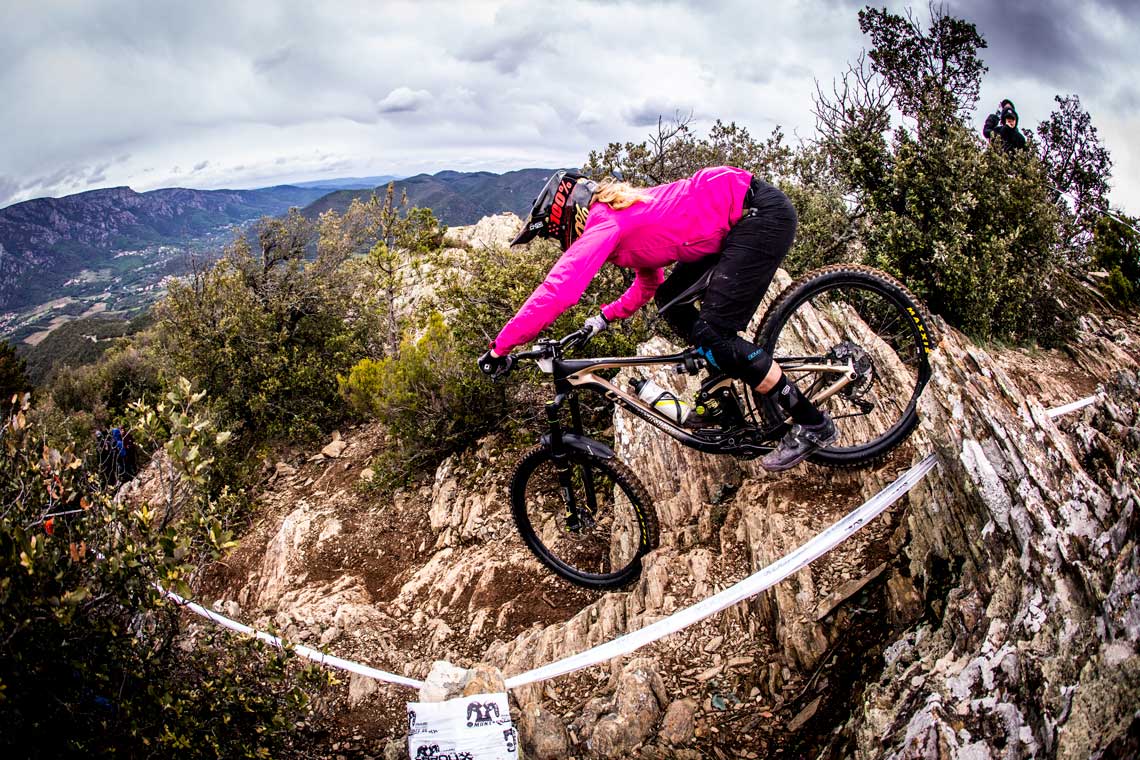 LIV: The last time we saw you at Sea Otter, you were just getting over pneumonia and still resting up after a rough couple of EWS rounds in South America. Heading into EWS round #3, how were you feeling?
RAE: Being diagnosed with pneumonia was a big setback and tough to get my head around. Despite this, I was really good with resting and letting my body recover which luckily was enough to be 100% for France. Once the antibiotics were finished and I was given the all-clear from the doctor I started building on the basics again. That began with shuttles to get my trail speed back and the lots of gym work to get all the muscles firing after 2 weeks bed rest. Plus, lots of sleep and good food always goes a long way.
LIV: After arriving on Monday, the team took two days to walk the courses before practice began. What did you learn on those track walks? How did walking the tracks help you prepare better for the practice days and the race?
RAE: Arriving 7 days before the race was a massive advantage and allowed time to walk the tracks. Normally we are only allowed one practice run before the race so to be able to walk tracks helps you to memorize the track, look at different lines and it means that on practice day you can do a more fluid race-like practice run to better prepare you for the actual race run.
LIV: What was your strategy during the two practice days? With a lot of terrain to cover, do you tend to session certain technical features or try to get a feel for the flow of the trail?
RAE: I prefer to get a feel for the trail and just ride the bike at speed for most of it. I only tend to stop and retry something if I've missed a crucial line or if there is a blind crest that I want to look at before I jump.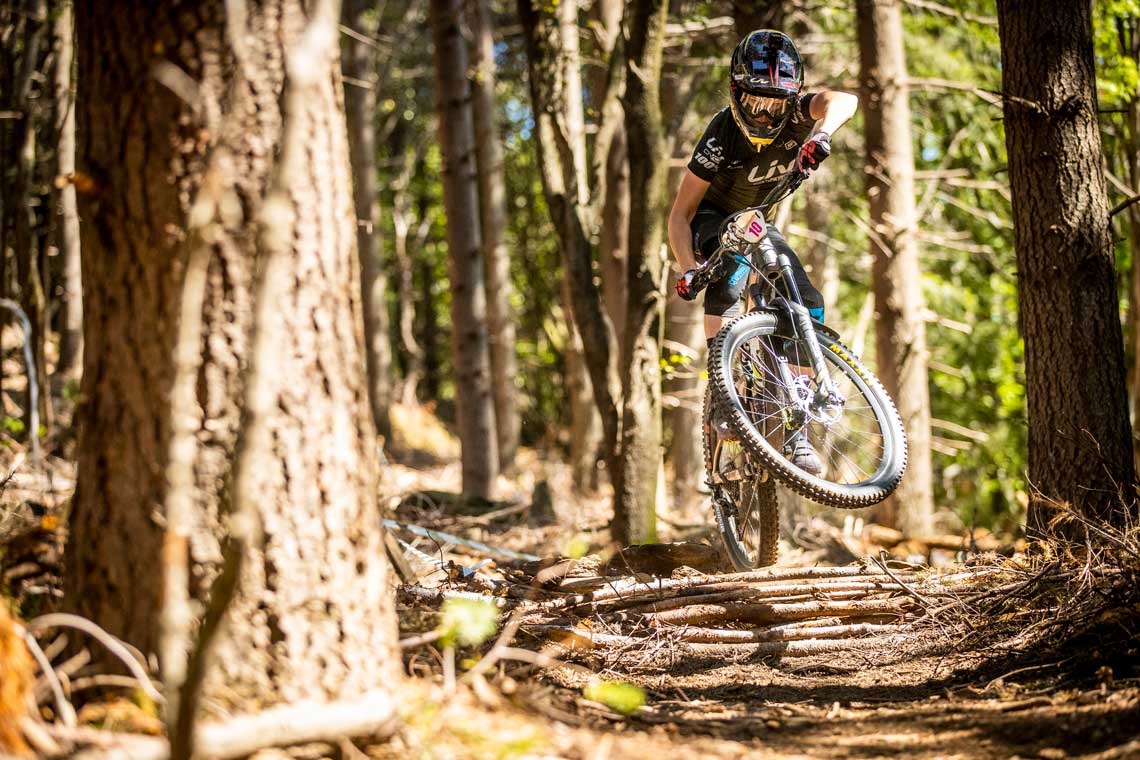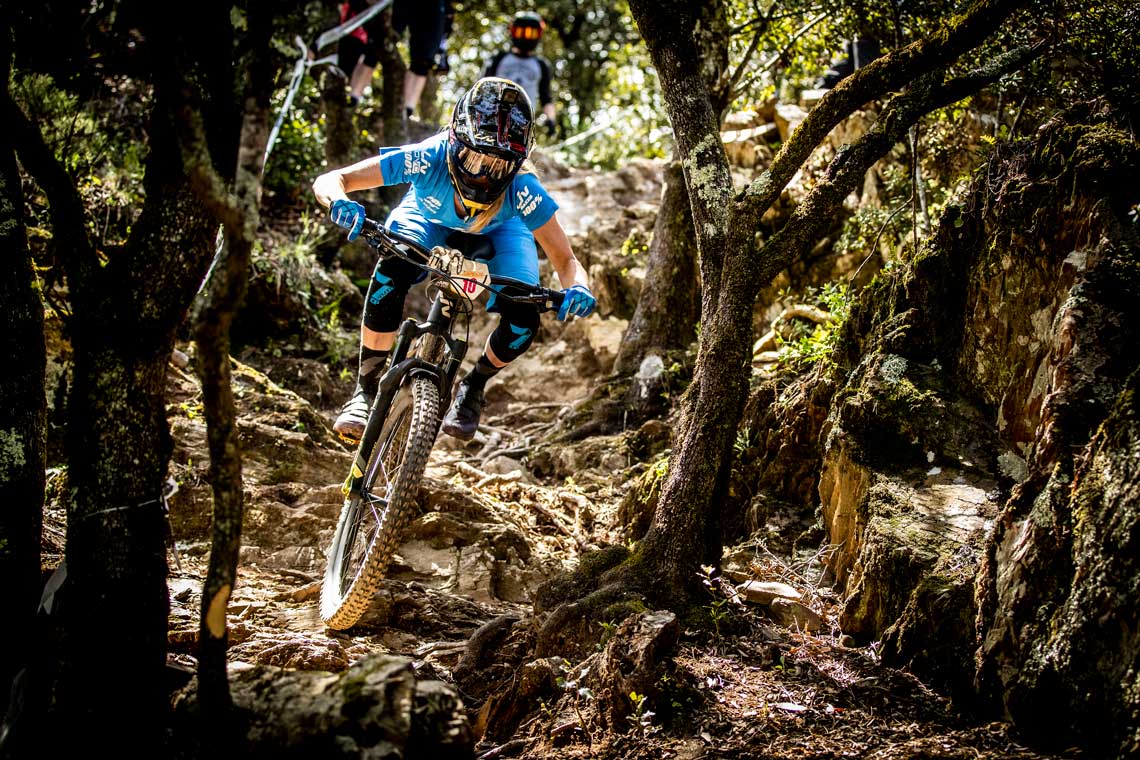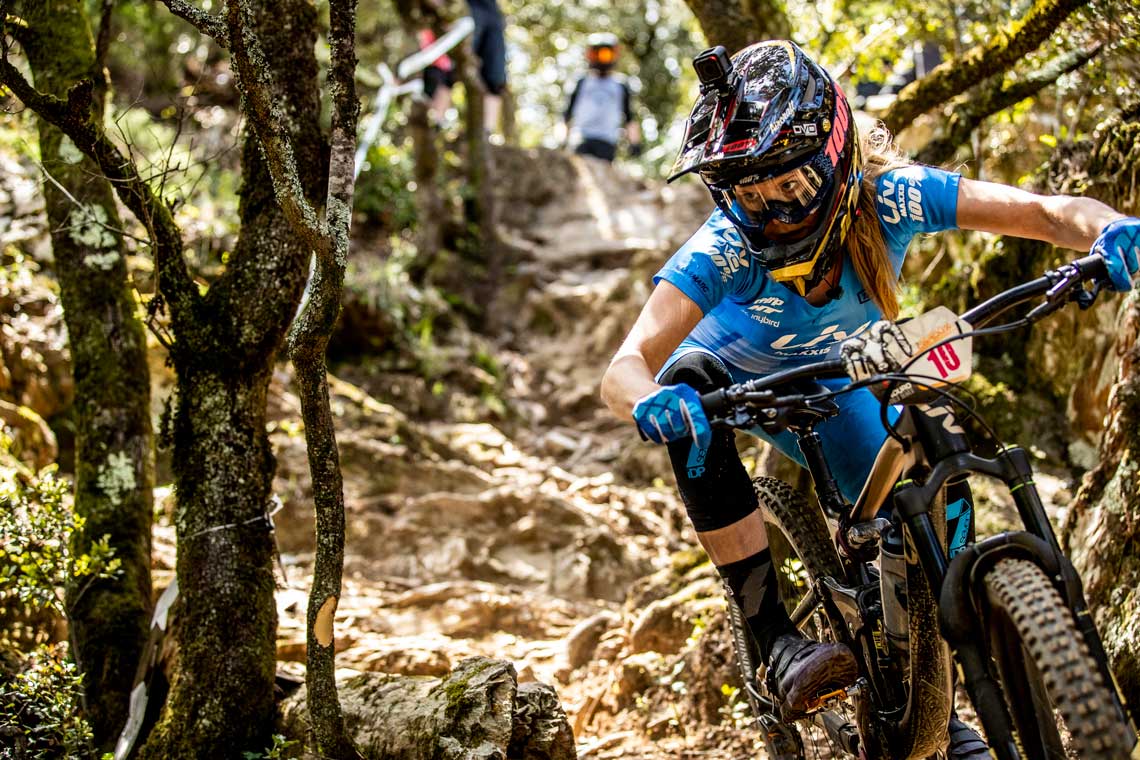 LIV: The trails of Montagnes du Caroux were called "relentlessly technical". Describe the terrain. Did the technicality play to your strengths? How was your confidence heading into race day?
RAE: France has been the most technical round so far. The tracks were on steep, tight and rocky terrain and with the rain, it made the rocks very slippery and wild to ride down. I do really enjoy technical trails and usually do well on them. My confidence heading into race day was high and I was more excited than scared.
LIV: The rain began before the start of stage 4. Knowing that the trails would be muddy and that the course would end with a slick urban section through town, how did you stay calm before dropping in and during the stage? How did it feel to pick up your first stage win?!
RAE: Stage 4 was at the end of a very long day and it had been raining already for over an hour. Everyone knew this stage was short but treacherous with very slippery rocks and cobblestones. I knew the course well and after I nailed the first difficult corner I knew I was on for a good run. Winning that stage felt amazing! A huge milestone for me and a massive confidence boost heading into Day 2 and the rest of the season.
LIV: What was your most memorable moment of the first day of racing?
RAE: Finding out I had won a stage. I didn't know at the time and because it was pouring with rain I went straight back to the team tent had some food and got changed oblivious to the result. Later on I was trying to find the results on my phone and saw very briefly a 1st place flash against my name then immediately lost internet connection. After we got the phones working again we had it confirmed that I won my first EWS stage. It was hugs and high fives all around celebrating one of the happiest moments of my career.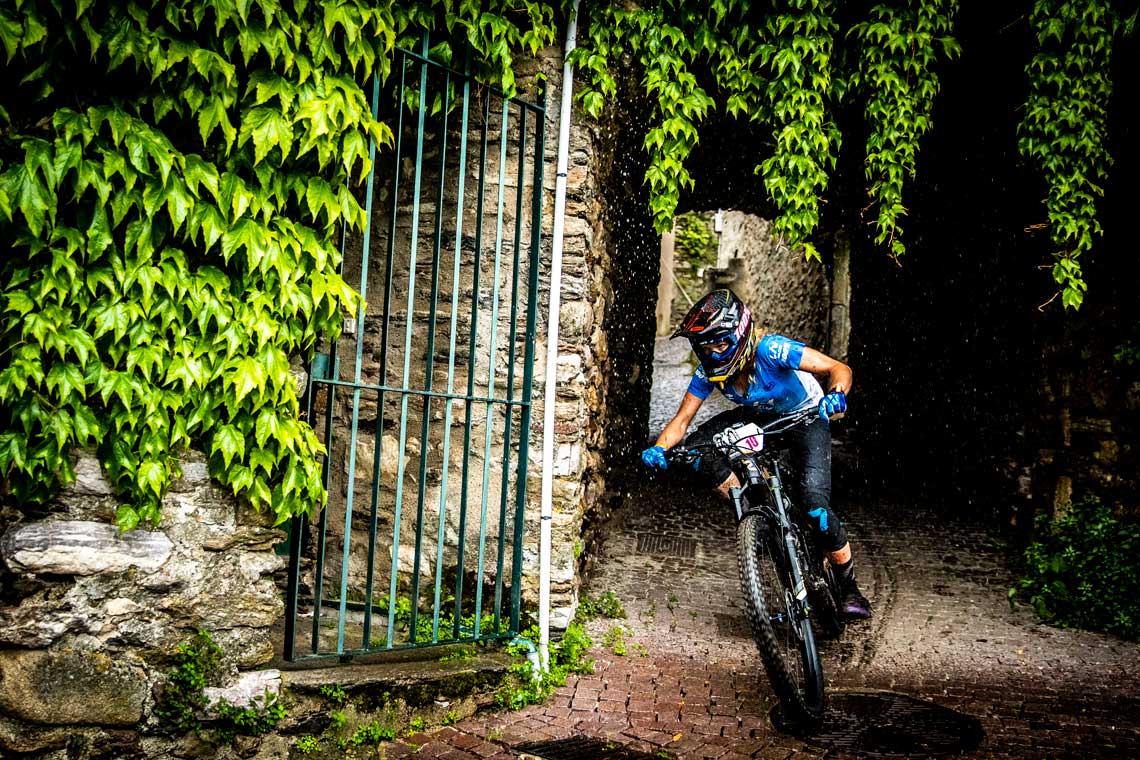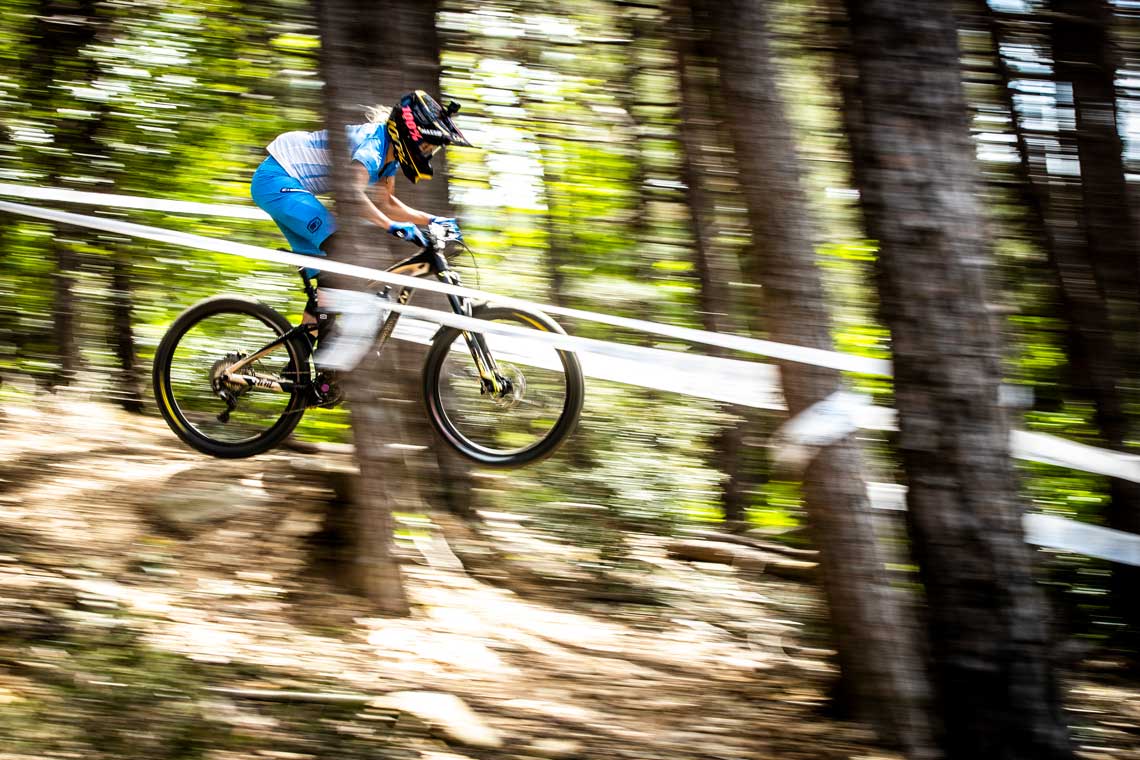 LIV: With more rain overnight and chilly conditions to start the day, what was your focus heading into day two? Any changes to bike setup?
RAE: Heading into Day two there was a lot of rain overnight and snow of the surrounding mountains. It was very cold all day so a big focus for me was to stay warm which included extra layers and wearing a jacket. I changed my rear tire from a downhill casing to a double down with a tire insert as the speed was a lot lower and I wanted to be a bit lighter on the more slippery technical sections.
LIV: Stage 7 looked like one of the most challenging tests of the weekend, and possibly the year so far. However, your 5th place result on the stage indicates it went well for you! How did you get through those super technical sections that claimed so many racers?
RAE: Stage 7 and stage 8 were gnarly which is the type of terrain I enjoy. There was one steep shoot on stage 7 that I'm sure over 70% of the field either crashed or walked. Leading into it I backed myself and relaxed, took a deep breath, and got through it cleanly. After that, it was easy to carry that momentum for the rest of the day.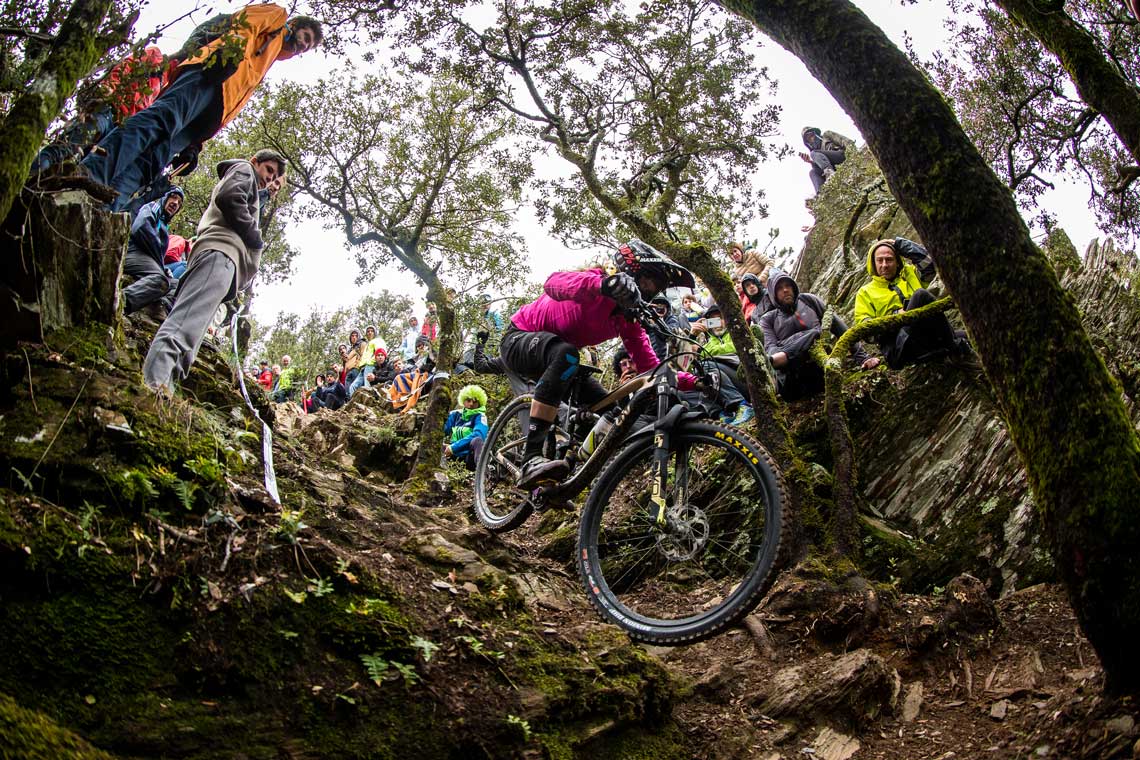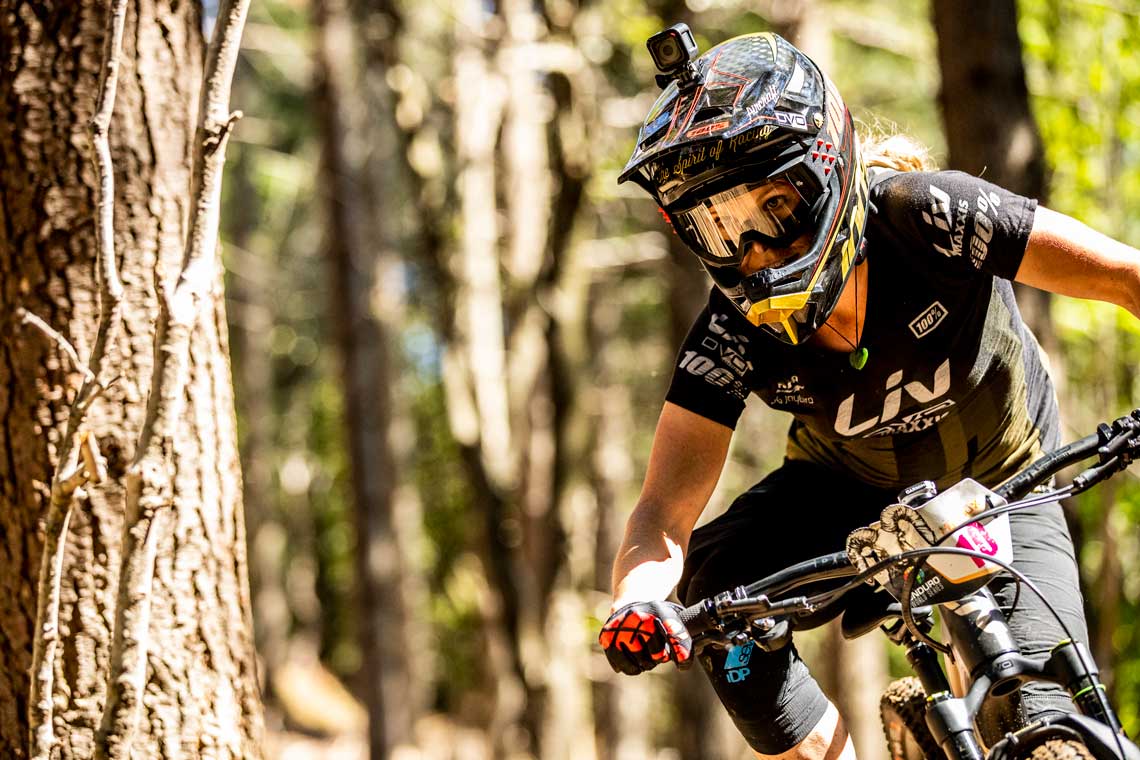 LIV: With a little over a month before the next EWS race in Jamnica, Slovenia, what is next for you?
RAE: The plan is to stay in France until the next EWS. But the goal is to get a big solid training block in amongst all the amazing riding that is in this part of the world. Plus I enjoy the croissants and wine here.
Massive thanks to my team for all the continued support and preparing us for this round in particular. A lot of effort goes in behind the scenes and it is also great to reward their hard work with results and positive signs moving forward.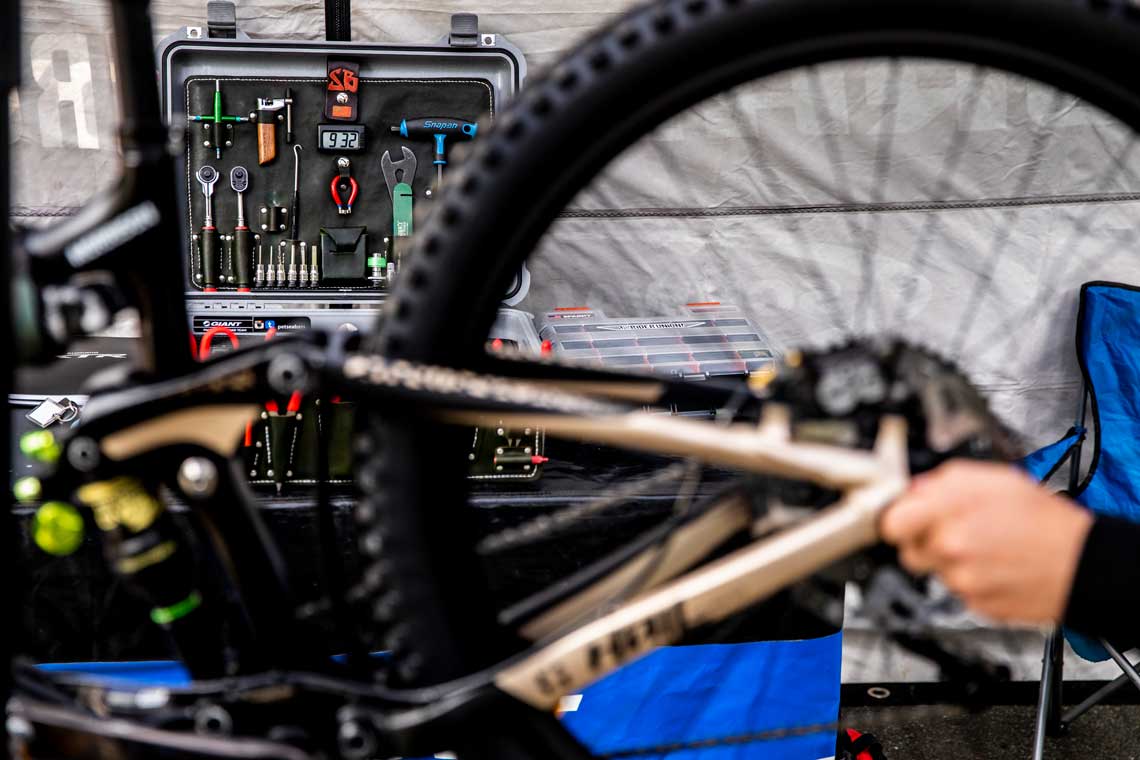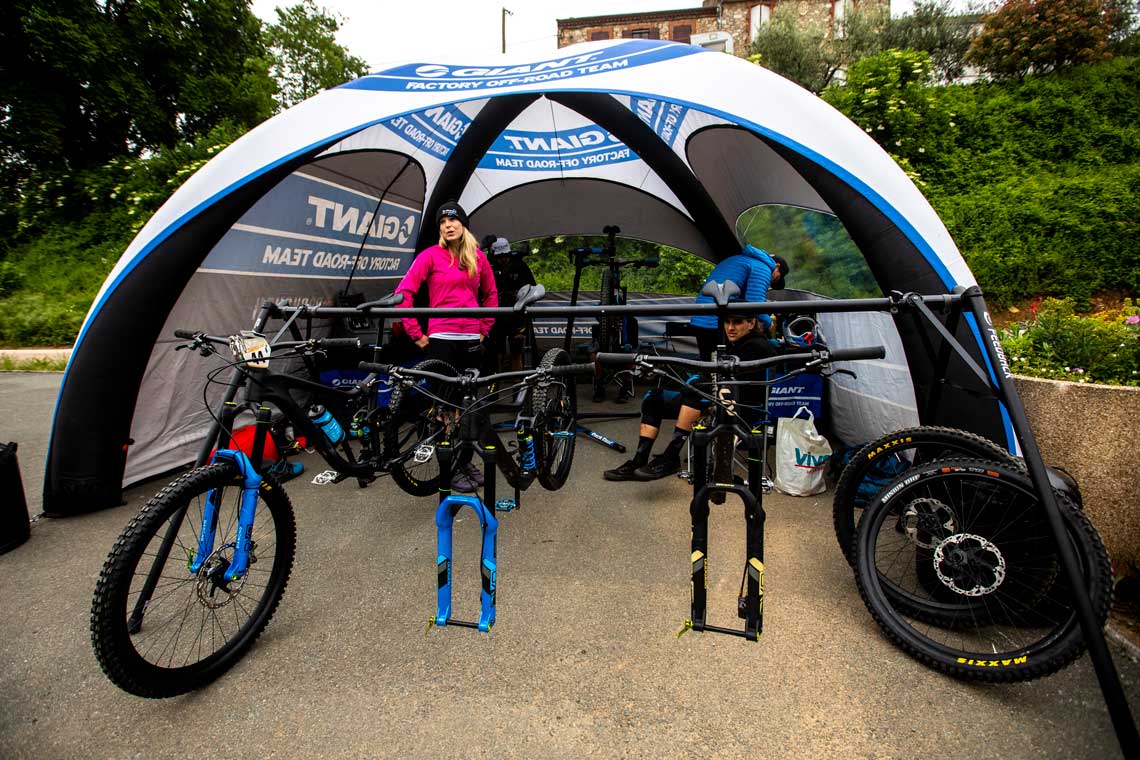 Learn more about Rae by clicking the link below, and keep up with the latest news by following her on social media!