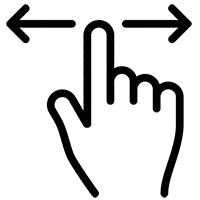 Compare Models

Alight 1 DD Disc

View bike

Alight 2 DD City Disc

View bike

Alight 2 DD Disc

View bike

Alight 3 DD Disc

View bike

Kotači

Giant GX Disc wheelset
Giant GX Disc wheelset
Giant GX Disc wheelset
Giant GX Disc wheelset

Ručice mjenjača

Shimano Altus
Shimano SL-M315
Shimano SL-M315
Shimano ST-EF41

Pogon

Shimano MT-210, 30/46
forged alloy, 30/46
forged alloy, 30/46
forged alloy, 28/38/48

Vilica

Advanced-Grade Composite, alloy steerer
alloy, rack mounts
alloy, rack mounts
alloy, rack mounts

Boje

True Blue
Dark Silver
Metallic Black, Very Berry
Gray Teal
ALUXX Aluminum Frame
Lightweight ALUXX aluminum is made in house with geometry to best fit the female rider.
3F Design Philosophy
Fit | Form | Function. Liv's team of engineers uses this design philosophy to produce a bike that performs best for the female rider.
LivRight Sizing Philosophy
Liv bikes come in a wide range of sizes to offer the best fit for every woman.
Puncture-Resistant Tires
Durable double-wall alloy rims with puncture resistant tires help protect you from hazards on the road.
Integrated Dropouts
Compatible with racks and fenders for the easy addition of panniers, kickstand and other accessories.
Disc Brake Equipped
For precise braking and control in all terrain and variable weather conditions.