Madeleine is one of six lucky mountain bike enthusiasts to be chosen for Liv's Trail Squad - a tribe of women brought together by one goal: complete the 2018 Absa Cape Epic. Learn from Madeleine and the rest of the Squad: 
Follow Madeleine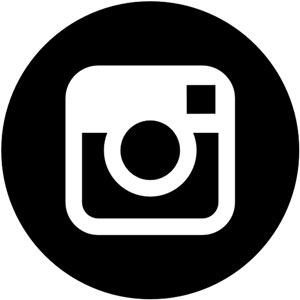 Team
Trail Squad
Birthdate
April 29, 1989
Hometown
Six-Four-les-Plages in South of France
Specialty
I am the beginner. I still have a lot to learn about MTB. But I love a challenge and feel ready to get into this race! 
What is your day job?
I am in charge of communication in my company (design, web, events) I am also managing my own blog: www.madeileen.com to talk about sports, food, and hiking.
What is your biggest achievement?
I think it will be next year for the Cape Epic. I have never ridden a bike in a competition and this is an amazing opportunity for me! I can't wait to start the training!
What is your goal for 2017 and beyond?

My goal is to develop more mountain biking skills and train to complete the 2018 Cape Epic mountain bike race! 

Why do you love cycling?

Cycling makes me feel free and helps me forget all my troubles. I love discovering new places and seeing landscapes changing depending on the season, the time, etc. I'm can't help myself taking pictures of what I see so I have to stop pedaling quite often.

Why do you love riding for Liv?

Liv is the brand that I dreamed of riding for. Riding for Liv means to stand up for women's cycling. I am very proud of being part of a squad of amazing women. I hope more and more girls will start cycling in the years to come.

What is one item you would never leave home without?

I have to confess that I am a bit addicted to my phone… I love social media and taking pictures, so I can't live without it. 

If you could learn a new sport or skill this year, what would it be?

Seriously I have to learn swimming properly. I already cycle and run. Now all I miss is swimming to get into a triathlon. I would also love to start climbing one day, but not this year, I am too busy!

What is your favorite place to travel?

I am fond of Ireland. It is my second country as my mother is Irish. I haven't been there for maybe 5 years now, so I should really go back there to visit my family. This country is so beautiful and Irish people are so welcoming, and soda bread tastes so nice!

What is your favorite food? 

I love seeds and nuts. People sometimes say I am eating bird's food! I also love pizza.

Who is your favorite riding partner?

When I was living in Lyon I was riding a lot with my younger sister Stephanie. I have many good memories of going out at night with my friends and riding different bikes: city bikes, BMX, single speeds.

Since I moved to the South of France, I have met "Les Petites Reines". It's a women's cycling club and I love riding with these girls every weekend!

How do you spend your time off the bike?

I'm actually working in an office, so I have to move and go out after a full day sitting in front of my computer. I run with my club 3 times a week (Monday, Wednesday, Friday and sometimes Saturday). During the weekend I love hiking and Provence is a really good place for it! I also like drawing when it get the inspiration and spending time on the internet (this is my geek side). Drinking beer is also a hobby that I enjoy, as well as going to concerts or festivals. 

What do you want to be "when you grow up"?

"When I grow up", I want to be a happy, free and self-confident woman. I am always dreaming of getting a van and discovering the world. I wish I could get more sports challenges and always try new things.

 Words you live by...

You just have one life, so you have to live it fully. Even dreams can become true, you just have to try and to believe in yourself. Never let anyone telling you what to do.