Lisa is one of six lucky mountain bike enthusiasts to be chosen for Liv's Trail Squad - a tribe of women brought together by one goal: complete the 2018 Absa Cape Epic. Learn from Lisa and the rest of the Squad: 
Follow Lisa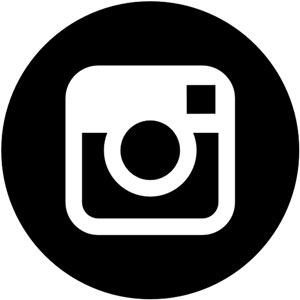 Team
Trail Squad
Birthdate
July 22, 1985
Hometown
Sherman, Texas
Specialty
Ride my bike and have fun! 
What is your day job?

I am a nurse practitioner with my current focus being on pulmonary; health, nutrition and overall holistic well-being are very important to me. In addition, I manage PR for the Girlz Gone Riding MTB club - Mojave Chapter. 

What is your biggest achievement?

One of my biggest off-the-bike accomplishments was completing the American River 50 Mile Endurance Running race in April 2016. It was one of those moments that pushed me beyond my limits, but allowed me to learn so much about myself in the process. 

In cycling, my biggest accomplishment has been winning the state championship for Arizona MBAA Series. But some of my biggest cycling moments came from riding some epic trails that pushed me to my limits and I survived and finished wanting more... The Whole Enchilada trail in Moab, Utah for example. Once you finish, you think, WOW! I did, that... Let's do it again!

What is your goal for 2017 and beyond?

To improve as an overall rider in endurance, push my limits in technical abilities and always have fun and encourage those around me to do the same!

Why do you love cycling?

I love the freedom, camaraderie and the challenges that come with riding. Plus, you can get to those awesome destinations faster than running.

Why do you love riding for Liv?

I love riding for Liv because I LOVE their product. When I first got into mountain biking it was difficult for me to find a bike to fit my stature... I'm SHORT and petite. Time and time again I heard, "Maybe you should try a kids bike." (Insert eye roll here) I wanted a big kid bike! I appreciate the efforts that Liv has made to embrace the female body and produce amazing bikes to fit women of all sizes and stature without compromising quality. Plus you cant go wrong on those beautiful designs and colors, truly works of art.

What is one item you would never leave home without?

To be honest, I hate to admit that it would be my phone...and chapstick with SPF! My phone for the camera and google maps and chapstick because I live in the desert and my lips are always chapped.

If you could learn a new sport or skill this year, what would it be?

I would have to say rock climbing, this would be a very tough and challenging sport but also bring you some amazing views.

What is your favorite place to travel?

Iceland, it is such a beautiful country and very travel-friendly. The country provides some of the best seats for Aurora watching and sweetens up the visit with rich culture and amazing food.

What is your favorite food? 

I love a good bison burger with avocado, kale salads and eggs.

Who is your favorite riding partner?

My husband and positive women. Love the camaraderie of riders and the adventures we create out there on the trails.

How do you spend your time off the bike?

Running, X-Fit, working on side projects for CRATA (Colorado River Trail Alliance) or GGR (Girlz Gone Riding Mojave Chapter), traveling, spending time with family and friends, add some work in there to shake up the mix and you get my life in a snowglobe!

What do you want to be "when you grow up"?

5 foot 6 inches please... haha! I'm already doing what I have always wanted to do. I love being a nurse practitioner and I have been blessed with many opportunities to make my life an adventure. I believe in living in the moment. I plan for the future, absolutely, but embrace the NOW.

 Words you live by...

As an adult: "To live is the rarest thing in the world... most people just exist." -Oscar Wilde

When I was a teenager in college: "Always choose the hard right over the easy wrong." My college rowing coach used to tell us this as we dismissed our Saturday morning practices. It definitely saved me often during those days. I tell my siblings this now. Hopefully they gain as much value from that phrase as I did.