Meet Chelsea Peng, Design Manager at Liv
Chelsea heads up a team of seven in charge of creating the outlook of Liv's bikes . She lives in Taichung, Taiwan and has been with Liv for the past nine years. We caught up with her on one of her weekend rides on her Langma and asked her about the challenges of creating the colors and graphics for a global brand.
Do you ride a bike yourself, and what kind of rider are you?
Yes, I do ride a bike! Riding is infectious at this company. I think almost everyone rides a bike here. Maybe that's why it's such a nice place to work. There's a kind of energy to the place that cyclists seem to exude.
I don't know what kind of cyclist I would describe myself as – maybe a Zen cyclist.
I use my weekend rides as a time to explore. Exploring not just the countryside but also inside myself. I'm out in the fresh air. I can feel the wind in my hair, and the sun on my legs. It's such a good feeling. My background is industrial design and teaching ad design, which are both very indoorsy pursuits, but I love getting out into nature. I love hearing my tires swishing on the road and my gears clicking as I go over a hill. I just love the 'me time' my bike gives me.

What do you like most about working for Liv?
I wanted to work in the bicycle industry because I believe it's truly making a positive impact on society. I used to think of a bicycle just as a kind of tool. You know, something to get you from here to there. But now I realize a bike is so much more than that. Cycling is a whole culture. It's fun. And I think that by working at Liv I can help people exercise a bit more and enjoy life a lot more.
I also love the fact that Giant founded a brand for women. Since day one, Liv has been a brand designed specifically for women. Our focus has always been getting more women on bikes.
In many places in the world, a bike can be hugely empowering for women. It provides them with an affordable form of transport and can help create more equality between men and women. A lot of people don't know that when the bicycle first appeared in Western society at the end of the 19th century it played this role for many women.
For me, as a woman, I find it genuinely fulfilling to be part of something like this by working at Liv.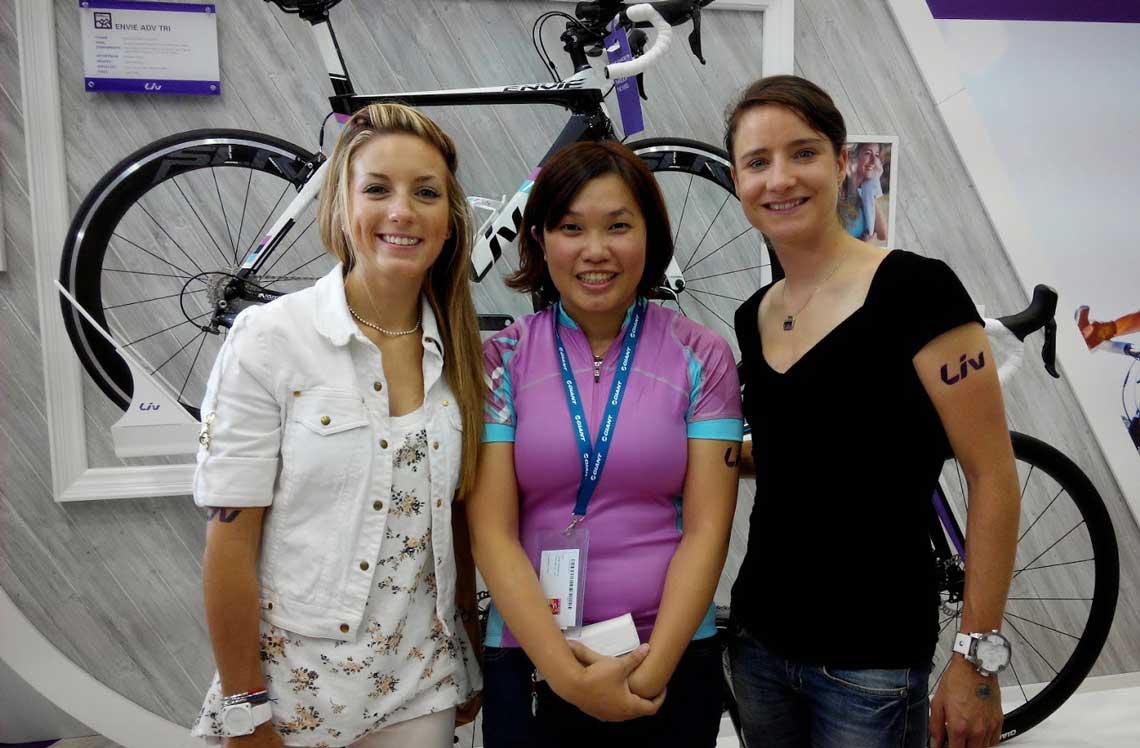 What are the most challenging parts of your work?
Oh, there are so many! First, of course, creating something that is truly unique for every female rider is a challenging mission. So imagine that on a global scale! Trying to come up with designs that women everywhere on the planet think are cool and fun is difficult. A bike is such a personal thing, people want their bikes to reflect their own characters. We are constantly sourcing consumer insights from all over the world. It's often easier to tell what colors certain regions will like but predicting what designs people will like is a much harder task.
Another test is finding the right vendors who meet our high standards for technology and quality. We always want to provide the best for our consumers, so we need to make sure all our partners uphold the same high standards.
We often think of a bicycle as one whole product, but there are over 100 different parts that come together to create one of our bikes. There are so many parts we need to consider when developing each concept—we need to make sure all the parts work together to deliver a great experience for our riders. So as a designer, you need to communicate with many different parties. It's a challenge, but of course that's what makes it so satisfying when we find a solution.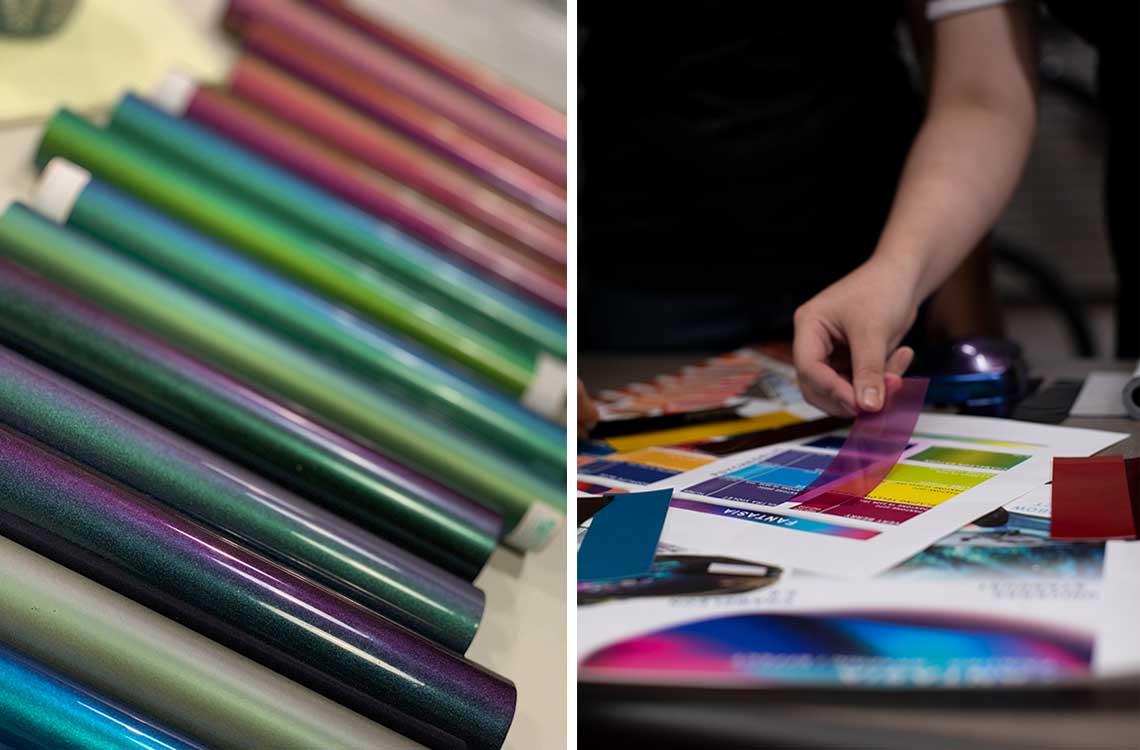 Where does your inspiration come from?
Everywhere! Fashion. Cars. Paintings. Art. Movies. Magazines. You name it. And it's not just me. I have a team of seven people and everyone has lots of ideas. We discuss things together a lot. Sometimes it gets a bit crazy and feels totally out of control, but that's often the key to getting something truly original.
Creativity is really more about your way of thinking, and all the ideas going on in your head.
It's fun to imagine different people's needs and what their mindset might be like. But to do that, we need to have really top class design talent. And we do. Our design team are all deeply passionate about our work, and we have years and years of experience between us.
Innovation is a bit different from creativity, however. Innovation is about taking creative ideas, making them happen, and then applying them to products. This is a whole other ball game. And involves many more people with different disciplines to address.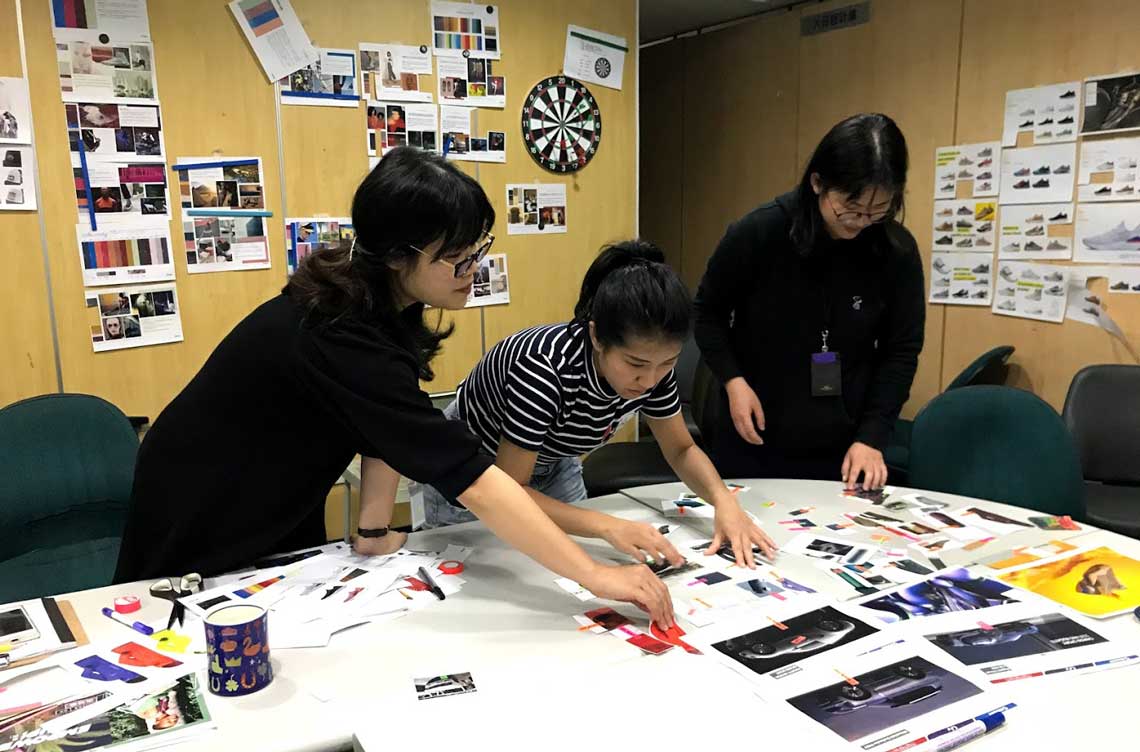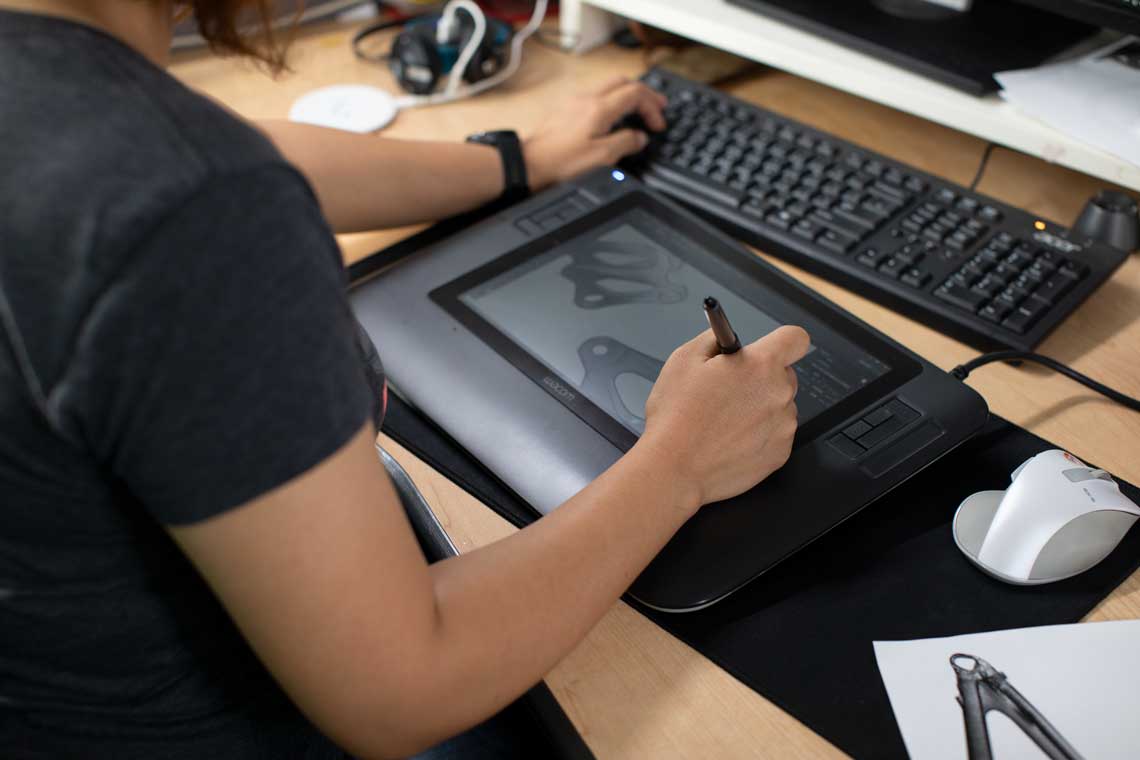 Do you have a favorite design?
At some stage you fall in love with every design, especially when you see it coming to life on the actual bike. And then you see someone riding one of your designs on the road and that's a real kick.
I can't say I have a favorite design, but sometimes I look back on old designs and see ways we could have done better. But that's the whole thing about design. There's no finish line. It's never done. No sooner have you come up with a great idea than you have to top it with a better one! Our bikes are like that too. Every year the engineers come up with something new, and that sets us off on another design challenge.
If you were to ask me what bikes will look like ten or 15 years from now. I honestly couldn't tell you. All I can say is that if they're from Liv, they are going to look great.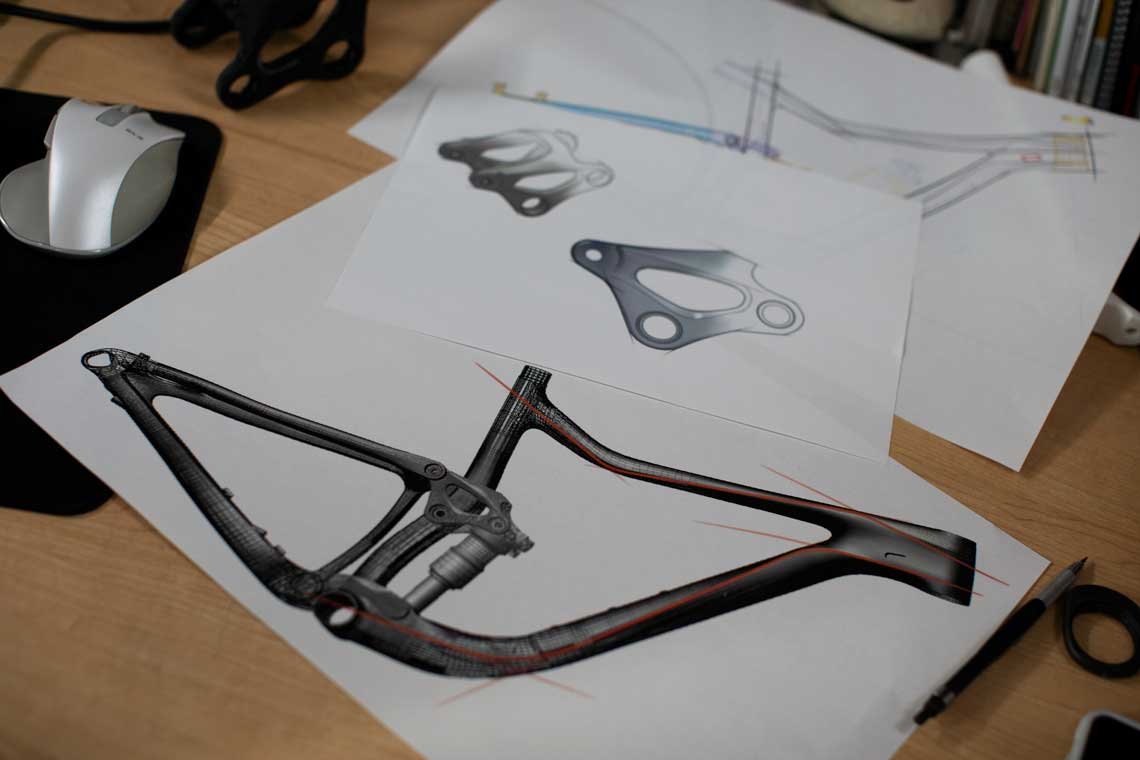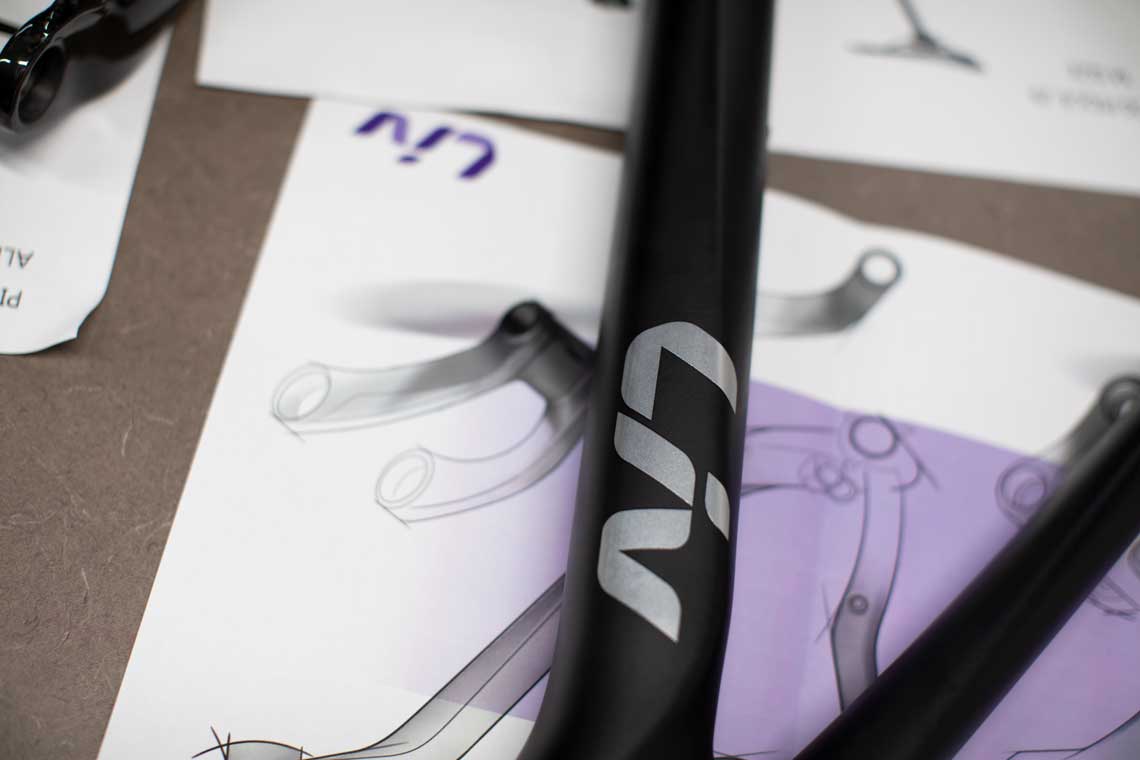 What is your favorite aspect of working on the Tensio project?
Well the Tensio project is pretty interesting. It's a collaborative project between several teams. We have the industrial design team, the color and graphics team – that's my team, – and the engineers working together to help people understand more about the story behind our bikes' designs. Tensio's design philosophy is to provide a sense of freedom to all users. We want to help riders feel the bike's flexibility, feel the motion. We want people to feel alive during their rides.
What can we expect from Liv in the future?
I think bikes will become less conservative in the future and there will be many more options. I mean we've already seen the evolution of mountain bikes, road bikes, TT bikes, gravel bikes, hybrids, city bikes, commuting bikes, global adventure bikes, and now the new e-bikes. Liv itself was a development from bikes designed for men. There simply wasn't anything available specifically for women. And especially for smaller women.
In the future, I expect to see more and more customizable options. Individualized paint jobs, and maybe even limited production editions. That's what makes working for the company such a blast. It's all up in the air.