What is Gravel Racing?
Gravel racing and riding events have been exploding in popularity over the past few years – but what is it all about? And, why do people love gravel riding and racing so much?
Liv Factory Racing athlete Kaysee Armstrong has won Rebecca's Private Idaho gravel stage race two years and also races mountain bike stage races, pro-level XC, cyclocross, and enduro mountain bike races. According to Kaysee, "Gravel is for everyone. Whether you're a world tour road racer, pro mountain biker, or an amateur rider. My favorite thing about gravel is it brings all riders together and gives us a collective outlet for exploring and adventure. Gravel takes the pressure away and riders return to the love of pedaling and being with like-minded people. Gravel racing is truly for everyone that loves spending time exploring on their bike."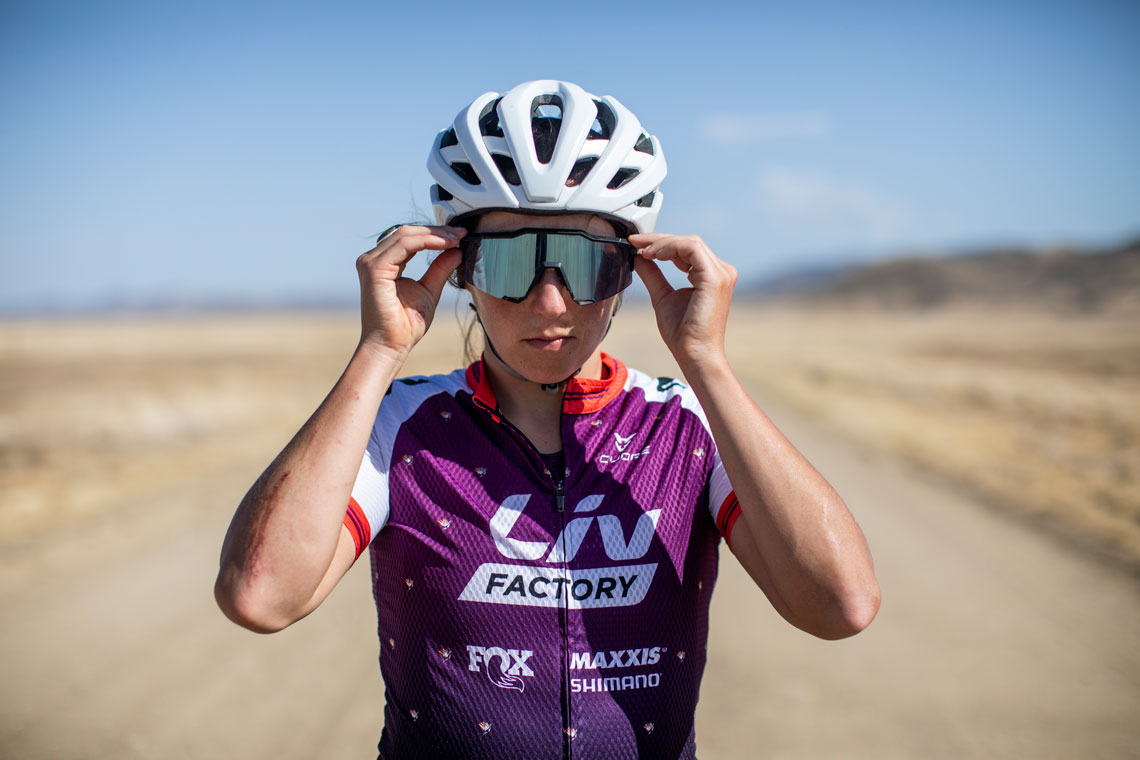 5 Reasons Gravel Racing is Awesome
Fewer Cars. One of the biggest complaints of cyclists who ride on the road, or those that choose not to ride on the road, is the danger of encountering a distracted motorist. Gravel and dirt roads inherently have less traffic, and when you do see a car, they are likely going much slower than on paved roads. When you aren't worried for your safety while training, you can just sit back and enjoy the ride.
Beginner-Friendly. Gravel racing is popular with all levels of cyclists. Whether you are looking to vie for the pro podium, or your goal is simply to finish, there is something for everyone at these events. Many people sign up for gravel events solely for the experience of riding with friends in an amazing location. Not only that, but many events offer different length options. So, instead of signing up for the grueling 200-mile option, you can opt for a much more enjoyable 40 miles on scenic gravel roads.
Party. With most gravel races, there's a huge celebration the moment you cross the finish line – and sometimes even a mini celebration at each rest stop! There's often great food, music, and beverages with friends as a reward for all your hard work.
Rad Bikes. Let's face it, gravel bikes are cool. They have all the best features of cyclocross, mountain, and road bikes, making them fast, comfortable, and a ton of fun. Check out our article all about gravel bikes HERE>
Adventure. Gravel races allow you to experience some of the most beautiful places and gravel roads in the world. Depending on the race you choose, you can dabble in adventure with a fully supported one-day race, or go completely backcountry and race a self-supported multi-day race.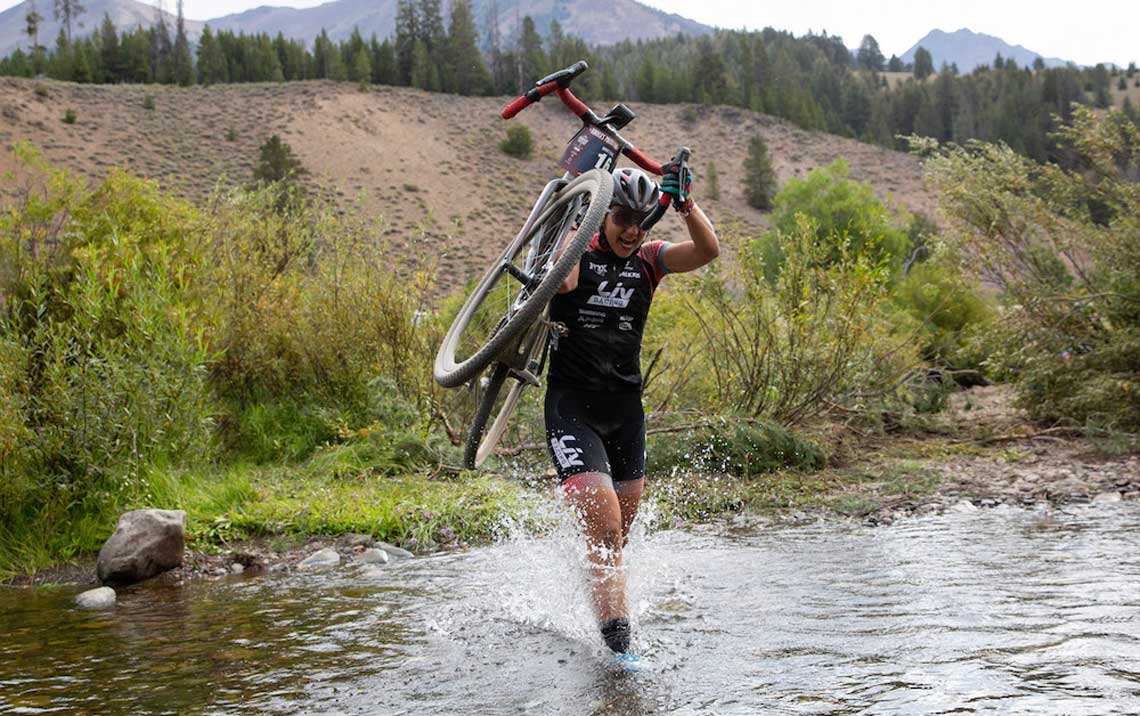 Get the Gear: Checklist
Gravel Bike. No, you don't have to have a gravel bike to complete a gravel race, but it certainly helps. Having a bike with at least 33c tires and disc brakes is a must. CLICK HERE for the low-down on gravel bikes.
Helmet. Protect your head!
Packs. Generally speaking, you need more stuff for gravel racing and training. Jersey pockets can only hold so much.
GPS. An on-the-bike GPS computer that you can load the route into is a great investment. You don't have to worry about your phone dying and you can track your miles!
Hydration. Gravel bikes tend to have mounts for multiple water bottles, plan ahead and know if you need to supplement your water bottles with a hydration pack.
Snacks. Gravel riding can drain your energy stores quick!
Tool kit. Just as with any ride or race, make sure you have all the supplies you need to fix flats, broken chains, etc and you know how to fix something if it goes wrong! Check out our bike maintenance guide for tips on how to keep your bike in top shape.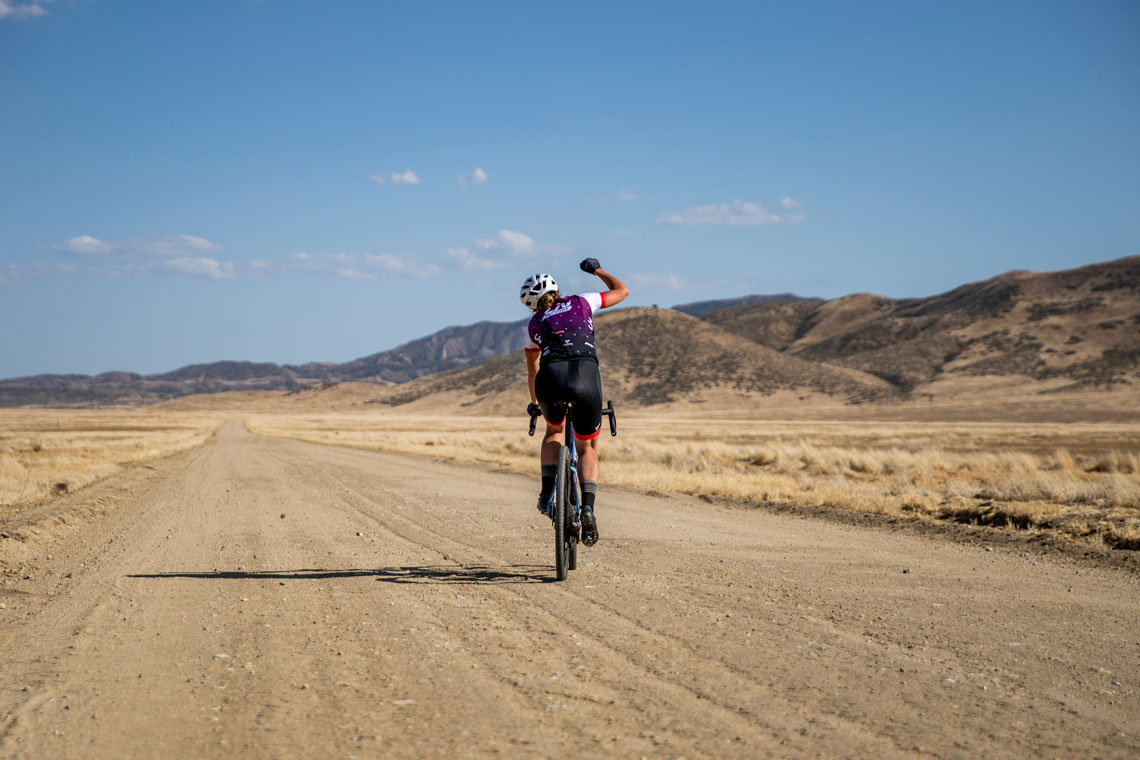 Sign Up for a Race!
No matter where you are in your gravel riding journey, you can find a gravel event that fits your needs. Check out this Gravel Event Calendar to find a race that's perfect for you!