We Challenge the Summit | This is How We Liv
Expedition Kilimanjaro – Summiting Africa's Highest Mountain by Bike
On June 28, Spanish athletes Ruth Moll and Ruth Gomez embarked on an adventure unlike any they had tackled before. In just six days, they would climb to the top of the tallest mountain in Africa – Kilimanjaro – and descend back to its base. At 5,895 meters above sea level, the acclimation to the altitude would be the biggest obstacle for both Ruths. But, they had an added challenge – Ruth Moll was attempting to be the first Spanish woman to reach the top of the "Kili" by bike accompanied by Ruth Gomez who would be trail running.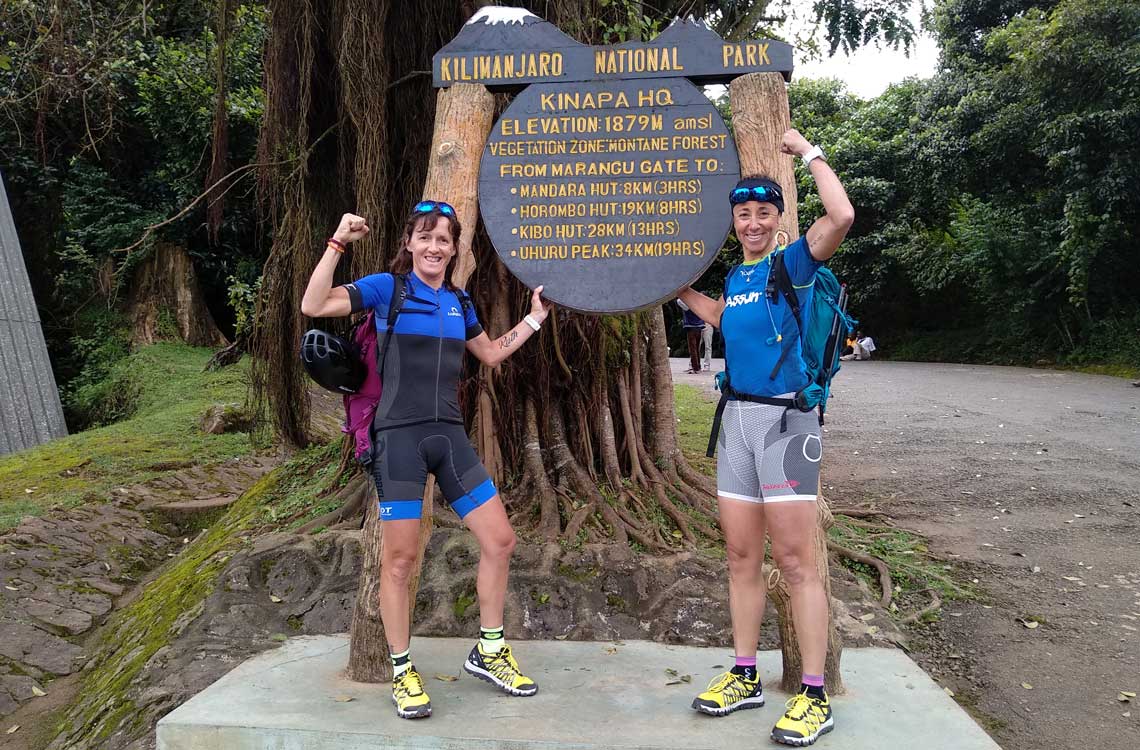 Ruth Moll competed as a professional cyclist for more than 15 years. Her list of accolades is long. She competed for the Spanish national team in Worlds, European Championships, was preselected for the Olympic Games and has won 12 medals in the Spanish National Championships in XC, Road, Track, and Cyclocross. After she won the Cyclocross National Championship in 2008, she retired and has since become the director of She Rides, a female cycling movement in Madrid.
Ruth Gomez has a background in Triathlon. She is an 11-time Ironman Finisher, has twice finished second in the Spanish long-distance Triathlon Championships and has won the Spanish Quadrathlon in 2001 and 2004.
When Bike Experience Tours approached the two Ruths with the proposal to summit Kilimanjaro in March of this year, they did not hesitate for one second – they said, "Yes!"
With only three months of training for such an arduous journey, Ruth Moll and Ruth Gomez's fitness was never in question. Summiting one of the world's tallest peaks isn't about preparing your skills at trail running or biking or cardio endurance. Instead, it is about preparing your body for hypoxia. In other words, you must be prepared for a deficiency of oxygen in your body. The Ruths prepared by training in hypoxia chambers to facilitate acclimation to the elements once they began the ascent of Kili, but until you're there, not much can prepare you for what your body will endure.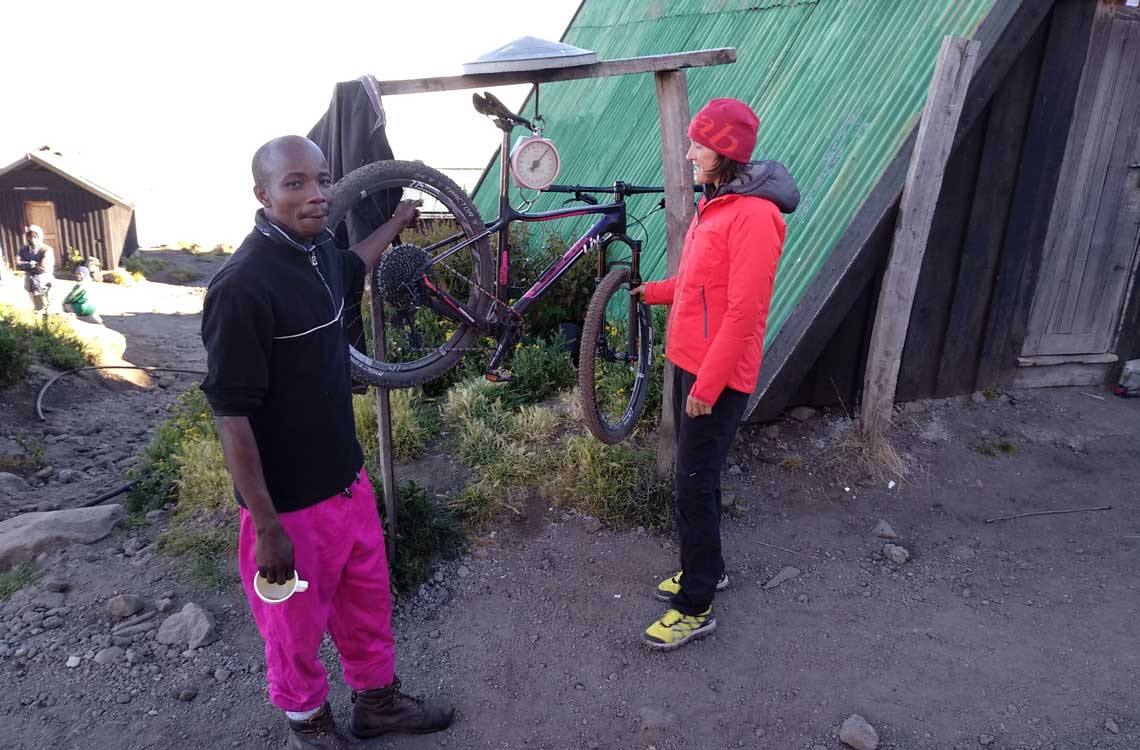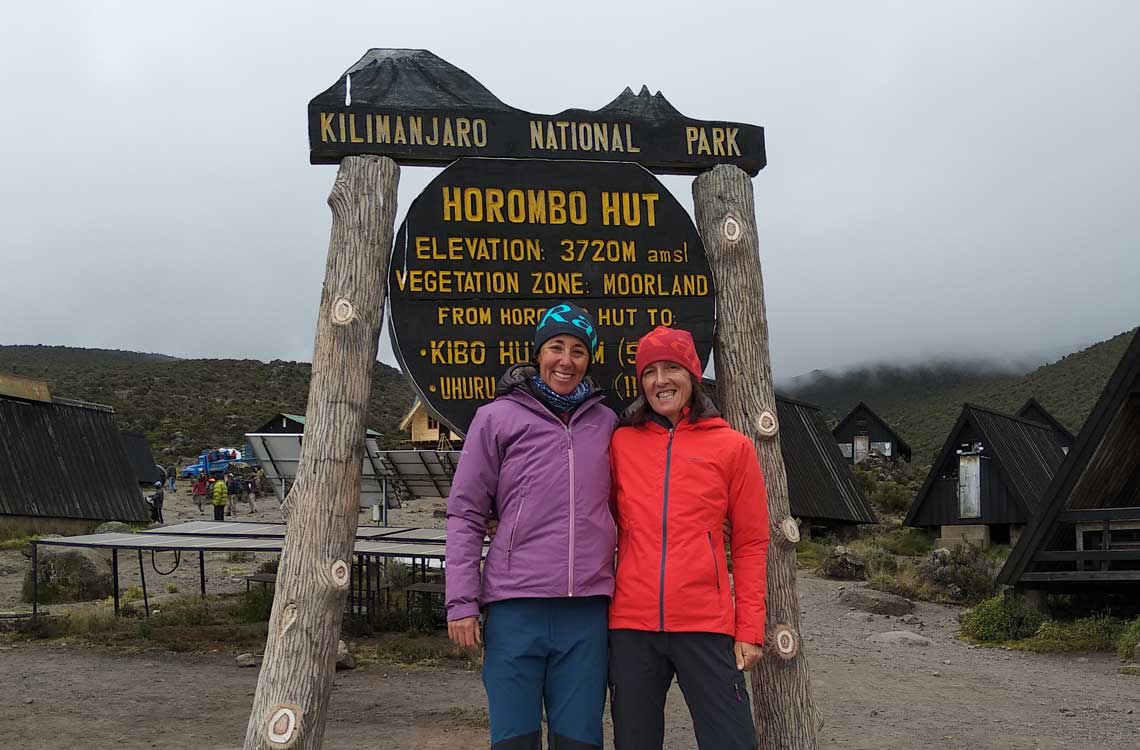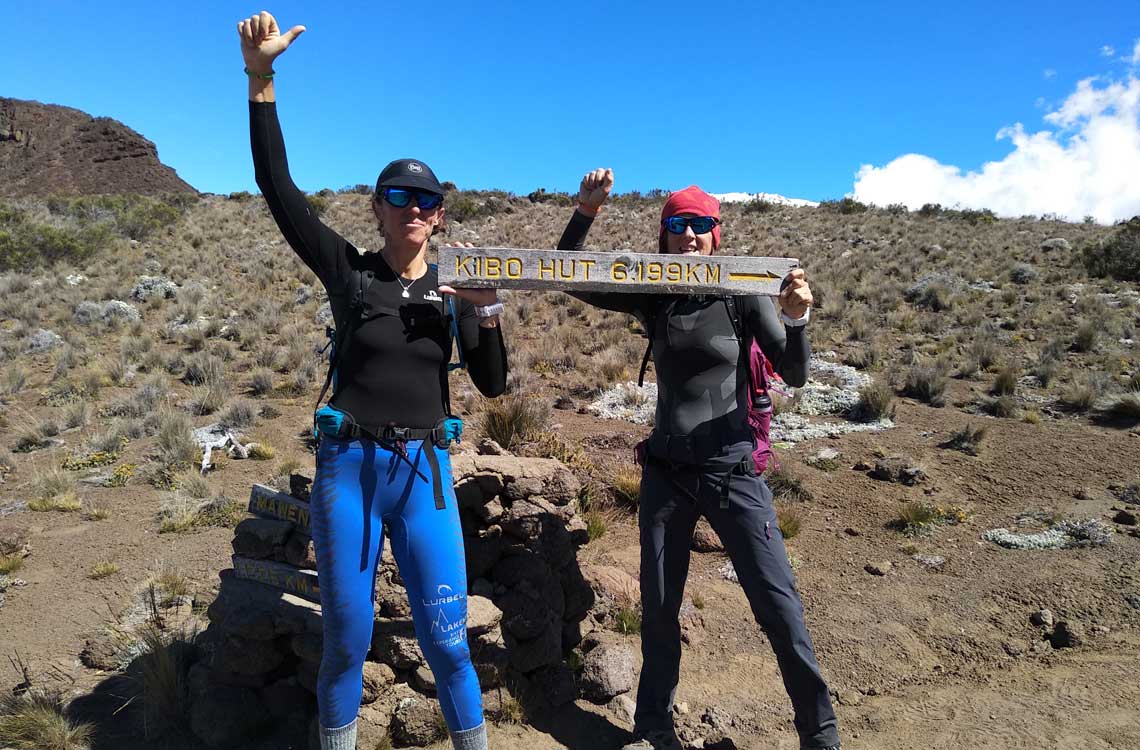 When they arrived at basecamp, the temperature was a comfortable 15 degrees Celsius in a tropical landscape. As the Ruths climb, the temperature drops quickly – carrying layers of clothes in their packs, they would need to change from shorts to winter gear once they reached the summit's -10 degrees where they would be surrounded by glaciers.
Six days – Three up, one for acclimation, two down. Much of the terrain is so rugged, that Ruth Moll would be forced to shoulder her bike and carry it over the rough and sometimes steep landscape. Bike choice is crucial. For this challenge, the Liv Obsess Advanced was chosen for its light weight and climbing prowess. First, Kilema gate; then powering on to Horombo and finally the refuge of the Kibo Hut at 4,720 meters above sea level. From there, there would be no sanctuary until they reached the Uhuru summit over 1,000 more meters straight up.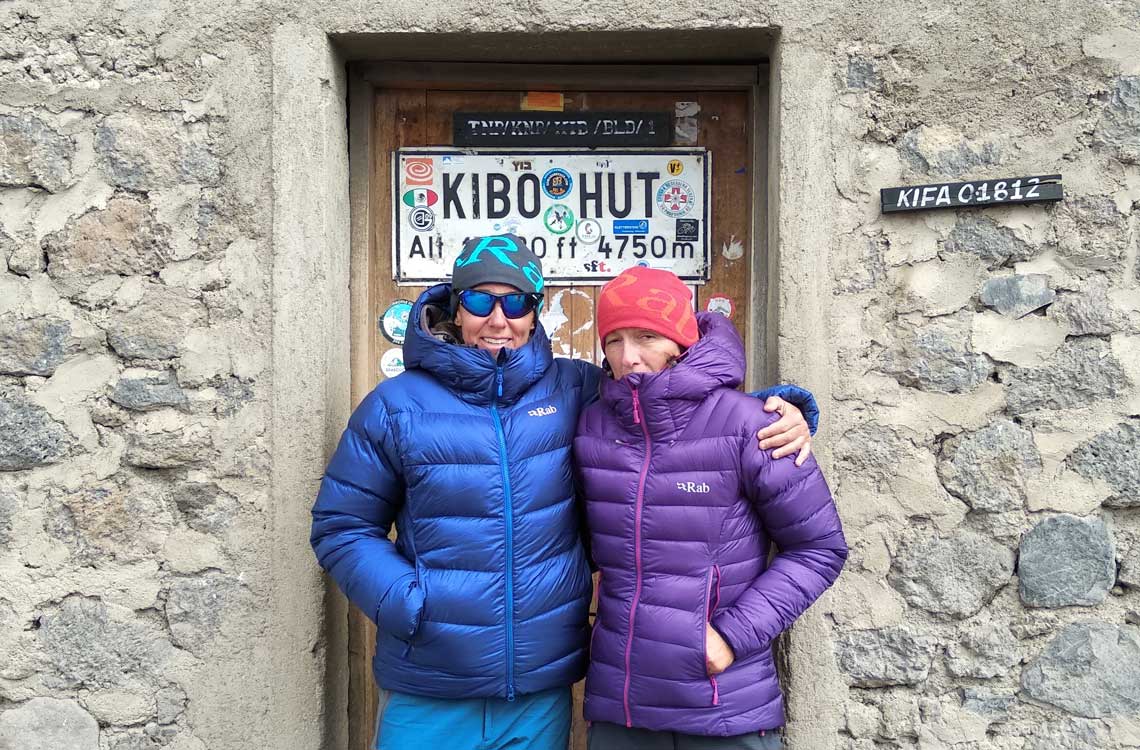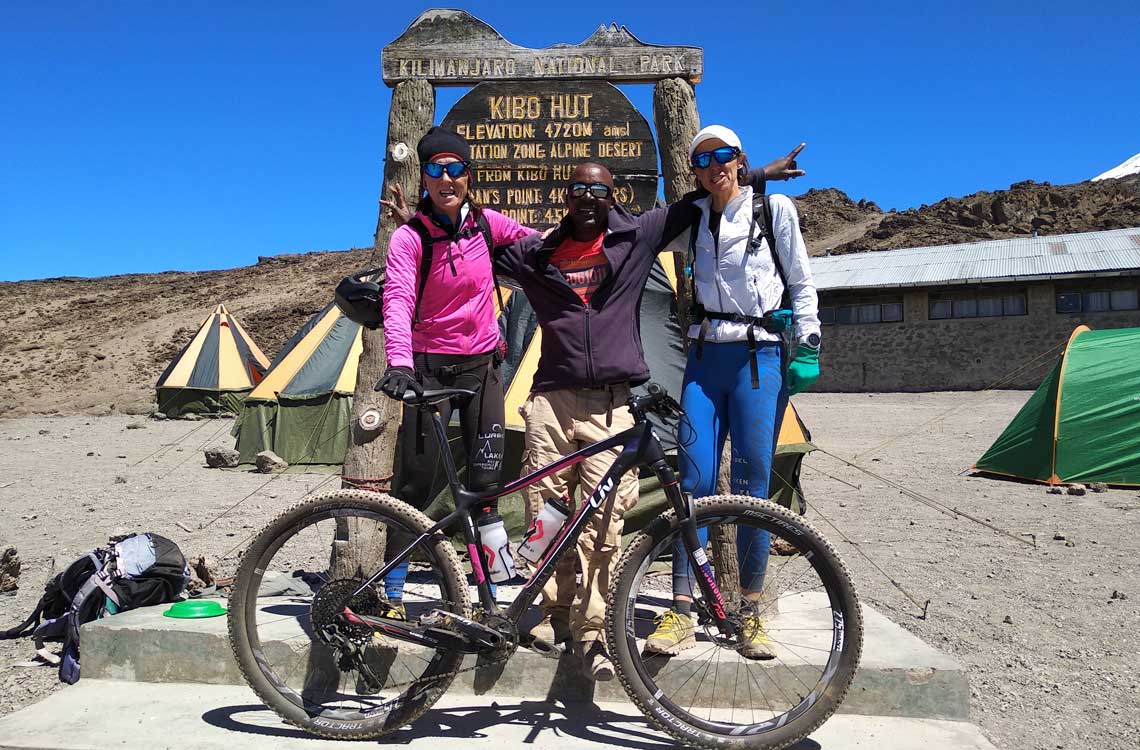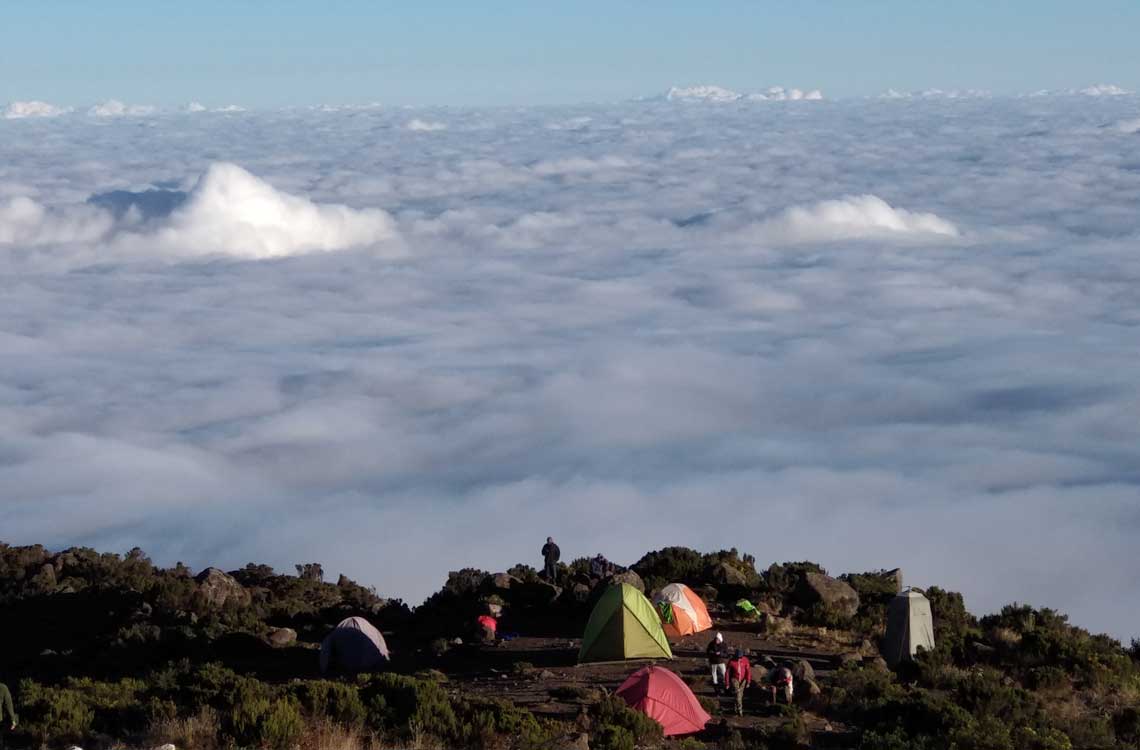 On the day of the summit, the Ruths awoke at 12:30 am. They would push through the dark hours of the day to arrive at their conquest as day broke. But, it wouldn't be without its challenges. At 5,300 meters Ruth Gomez began suffering from high altitude sickness. Vomiting, dizziness, and severe headaches plagued the runner for hours, but she pushed through the suffering with her mental and physical strength.
At 7:30 am, as the sun rose, Ruth Moll on her bike and Ruth Gomez on foot with a crew of guides reached the summit of Kilimanjaro. They had achieved something that so many before them had failed to accomplish.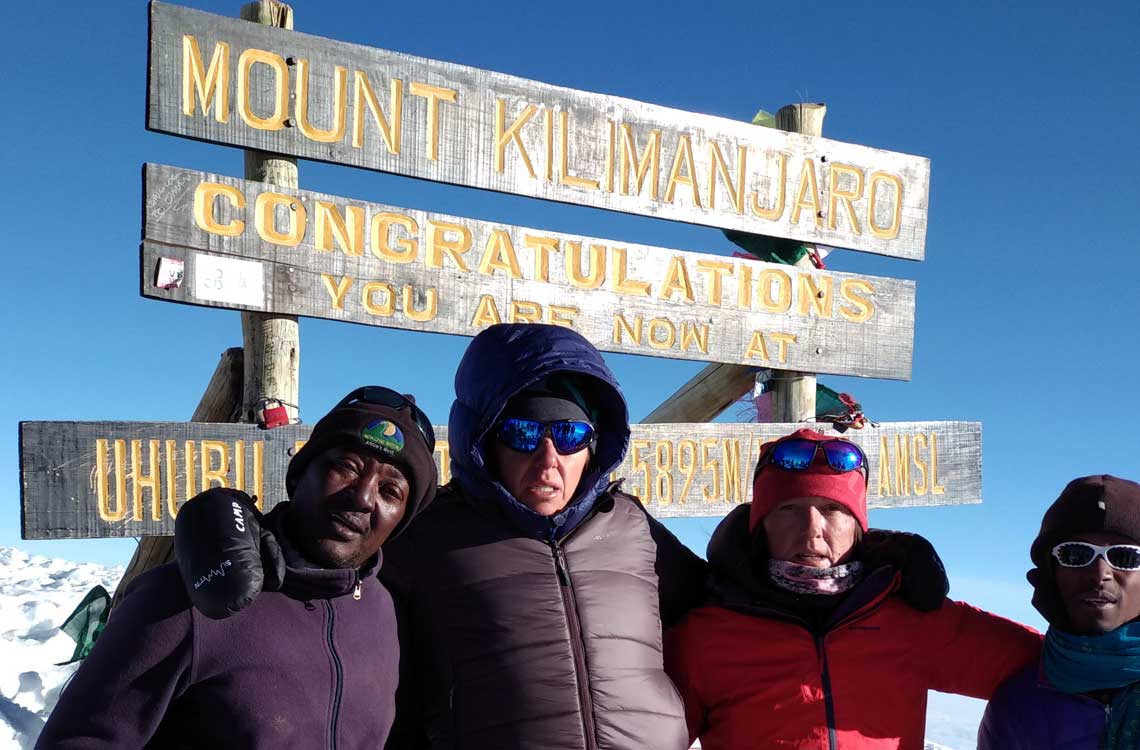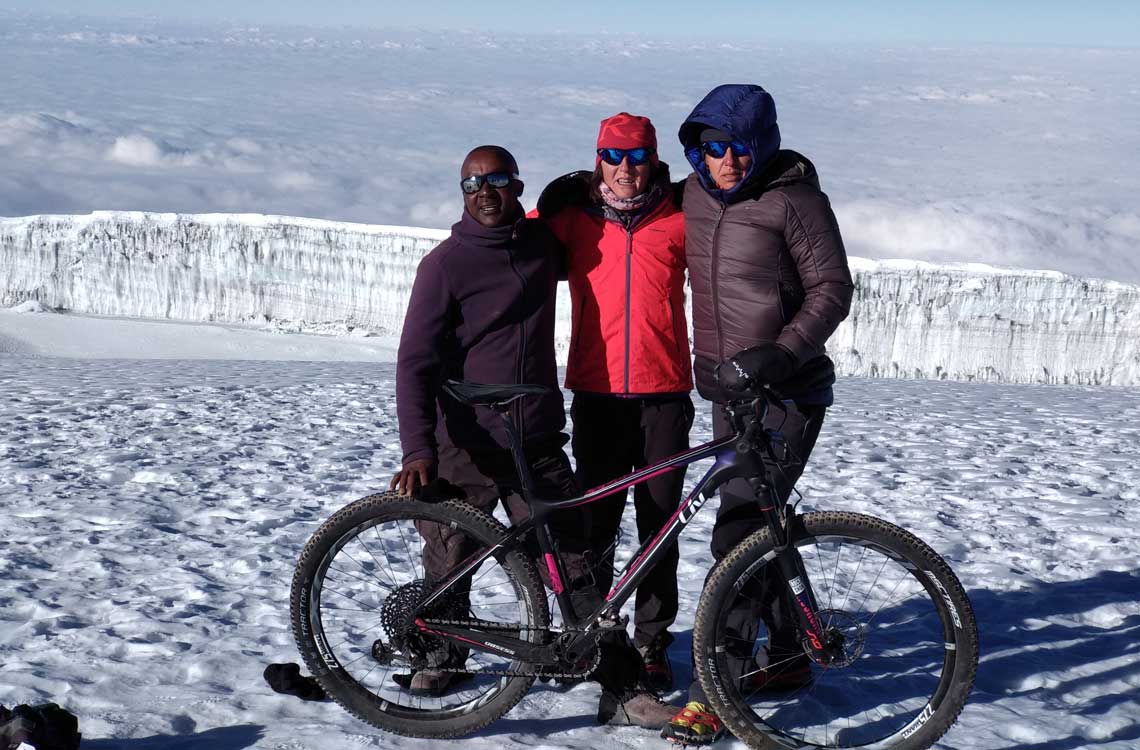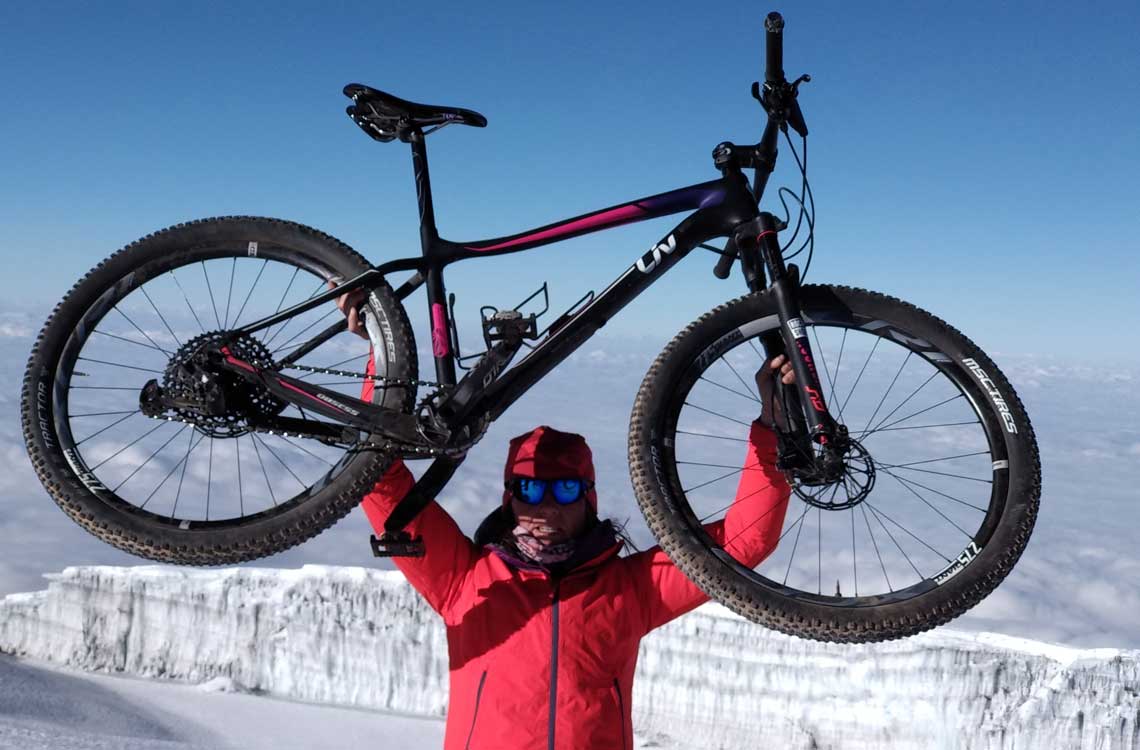 What goes up must come down. The first part of the descent from the summit is nearly impossible to ride – steep with boulders and loose rocks everywhere. But as the elevation dropped, the terrain was more forgiving. It was the last day, day six, that was the most enjoyable. Ruth Moll cycling and Ruth Gomez running, both soaked in the pleasure of riding in such an amazing landscape with rocks, jumps, narrow trail along streams and rivers, wooden bridges and lush vegetation.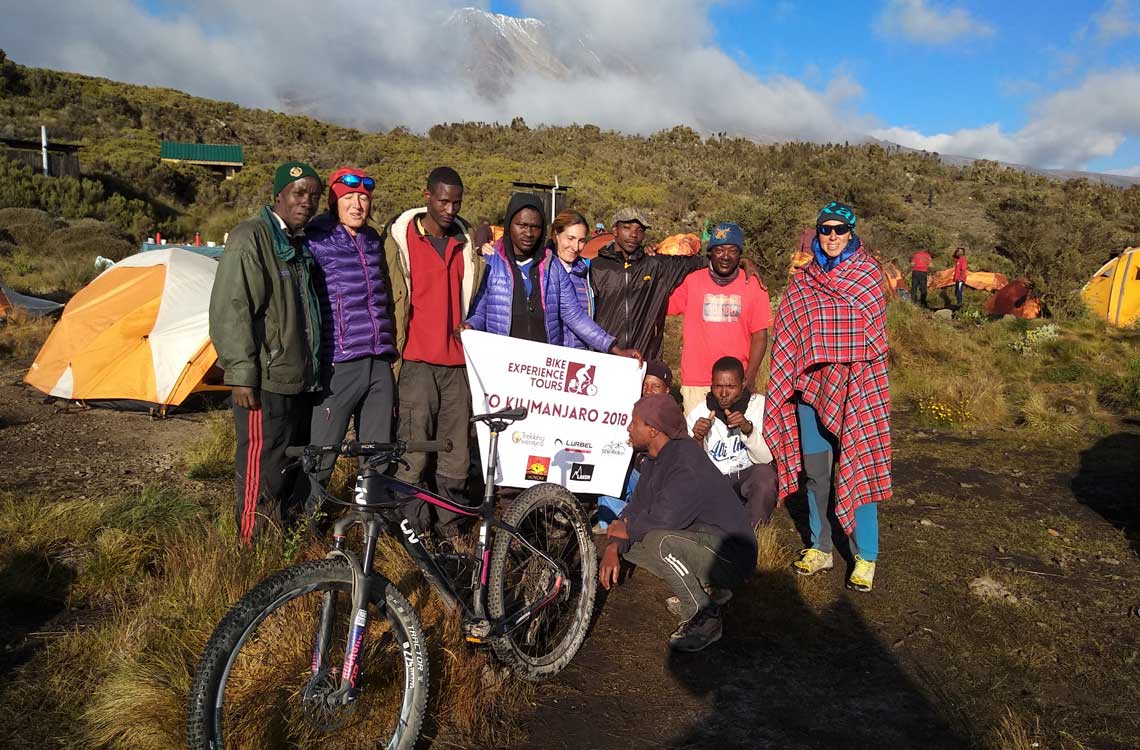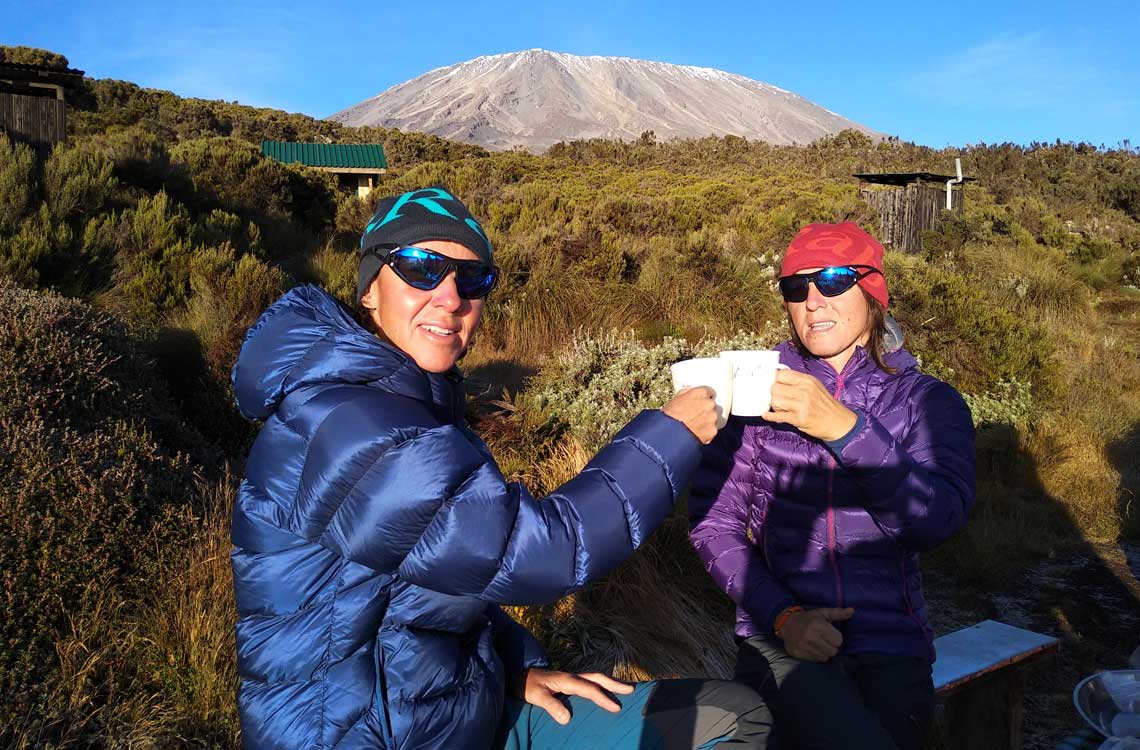 So, what is the next adventure for the Ruths?
"We anticipate that there will be another challenge in 2019. We are thinking about an adventure where we can promote the role of the female athlete in cycling and in every sport."