We Are Epic | Episode Two
In Episode One, we met the Trail Squad and discovered how their journey began – with a simple video posted on Instagram and the chance to take part in something EPIC. Eight months later, our six contest winners and two Liv pro athletes arrived in Cape Town, South Africa for the Absa Cape Epic, an eight-day MTB stage race known as one of the hardest of its kind.
With the 20km Prologue around Cape Town's Table Mountain under their belts, the Squad is transported to Robertson for the first real test of Cape Epic. They awake on the morning of Stage 1 in their tents to the sound of bag pipes before the sun has even threatened to rise above the jagged mountains surrounding the Arabella Wine Estate.
The next two days would be a brutal march through the rocky, barren landscape on singletrack, jeep roads, and doubletrack. Each day would demand over 100km and 2000 meters of climbing from the Trail Squad, a feat that would be no easy task on any day, let alone when unexpected challenges are thrown their way. Already, an illness is going around race village and on day one, Lisa is struck down. Unable to take in calories, how will her body survive the challenge ahead?
For Anna and Sandra, the first two stages will be a test of their teamwork. After discovering a difference in their ability levels during the Prologue, their biggest challenge will be working together to ensure they get to the finish line as a team. During Stage 2, they meet their ultimate test.
The Trail Squad Cape Epic Teams:
Lisa Land (Lake Havasu, Arizona, USA) & Kate Ross (Melbourne, Australia)
Anna Barea Garcia (Sant Joan de Vilatorranda, Spain) & Sandra Reyes Coronilla(Mexico City, Mexico)
Madeleine Gerard (Six-Four-les-Plagues, France) & Olivia Smedley (Plymouth, UK)
The Pro Team:
Kaysee Armstrong (Knoxville, TN, USA) & Serena Bishop Gordon (Bend, Oregon, USA)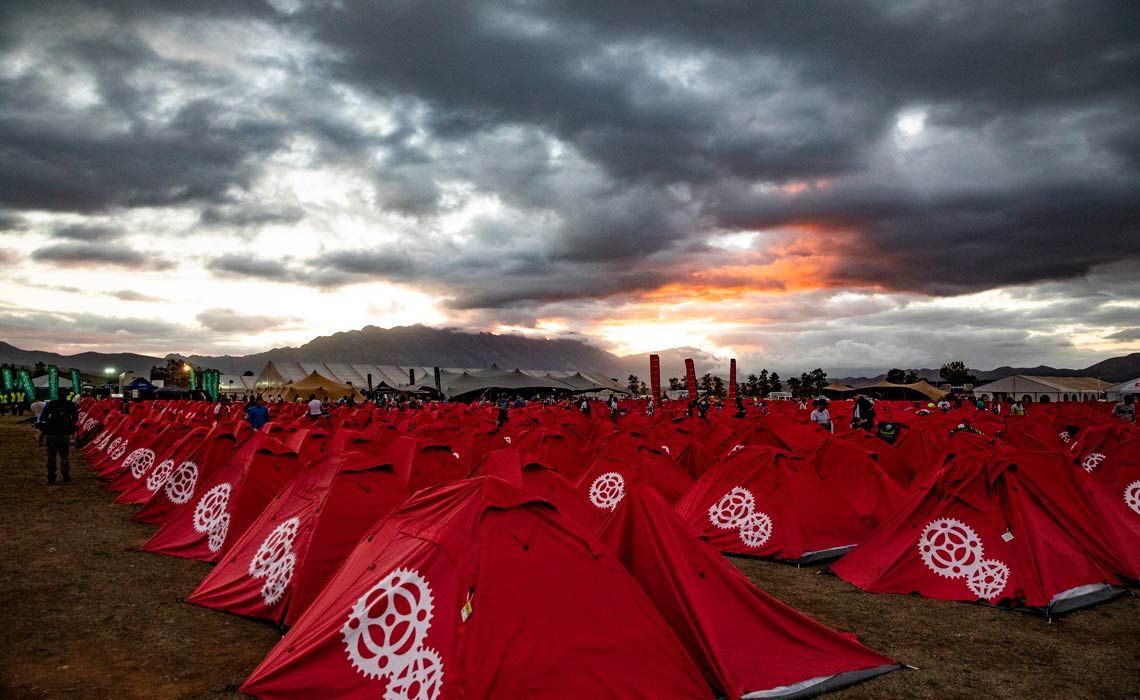 Athlete tent village, Robertson.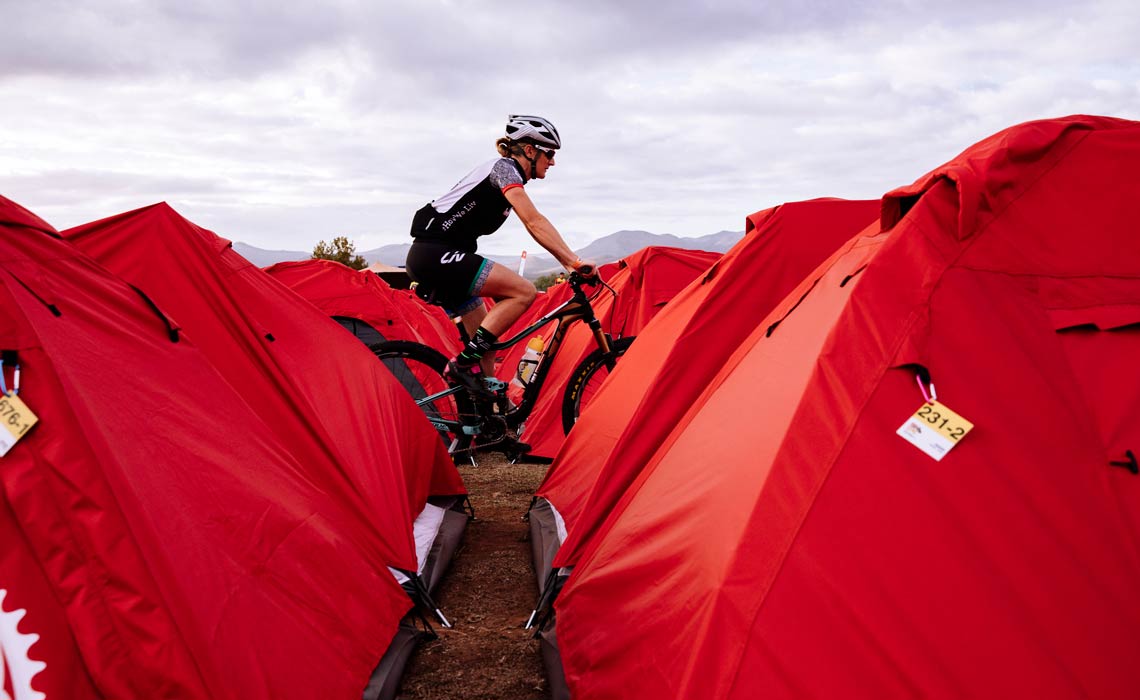 An early morning for all, and on top of everything Kate has a sick partner to worry about.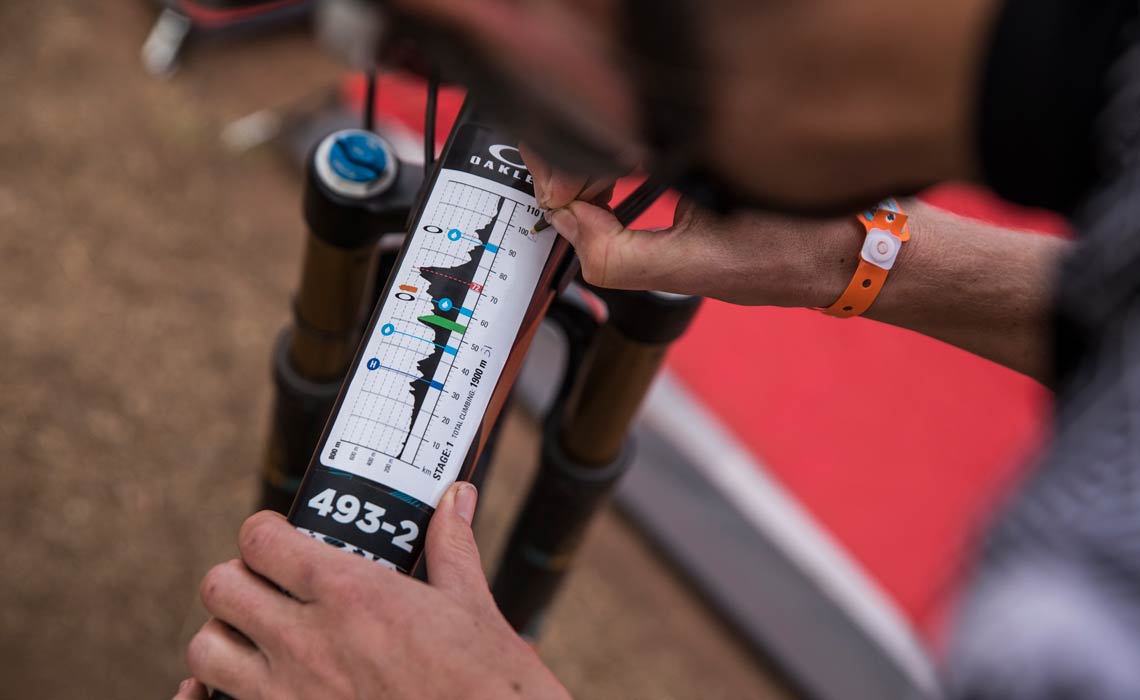 Kate helps Lisa convert kilometers to miles, so she has a better understanding of the challenge that awaits.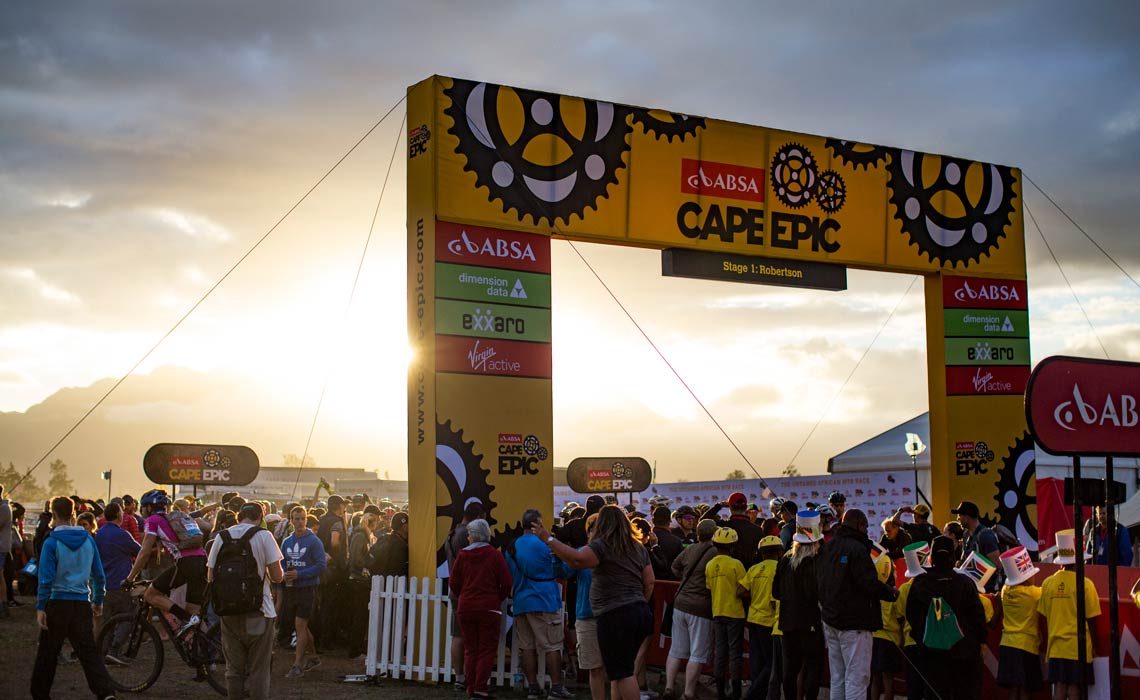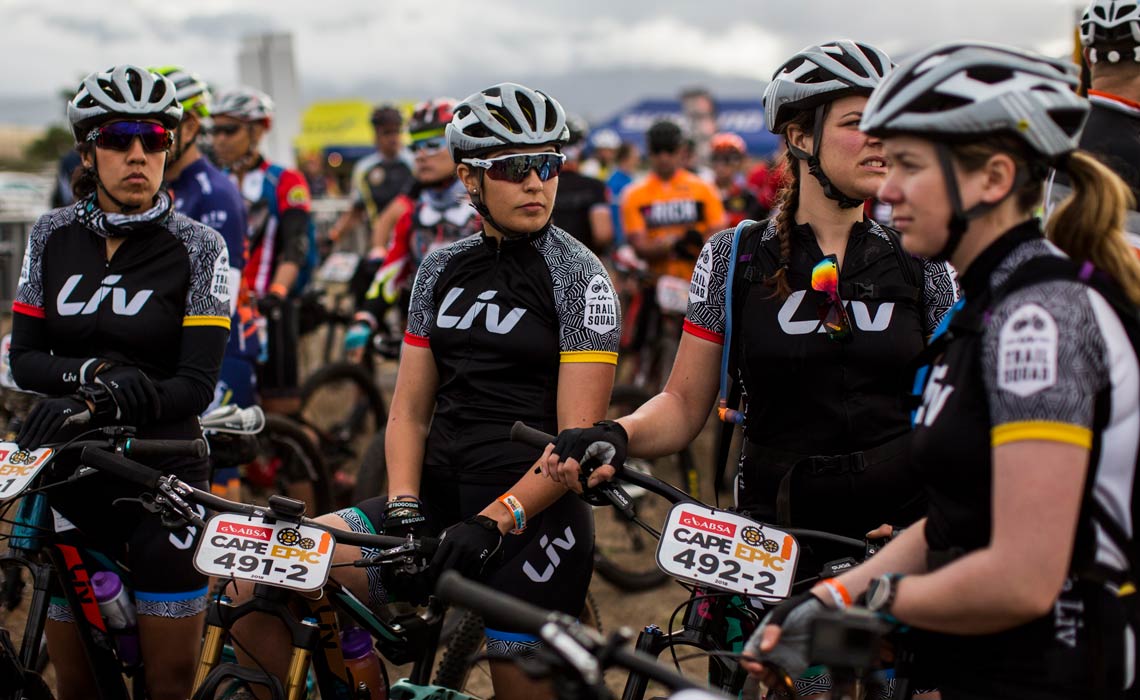 Nerves set in as the Squad awaits their start time. In a race this big, riders are sent off in waves with the Pros leading the charge around 7 am.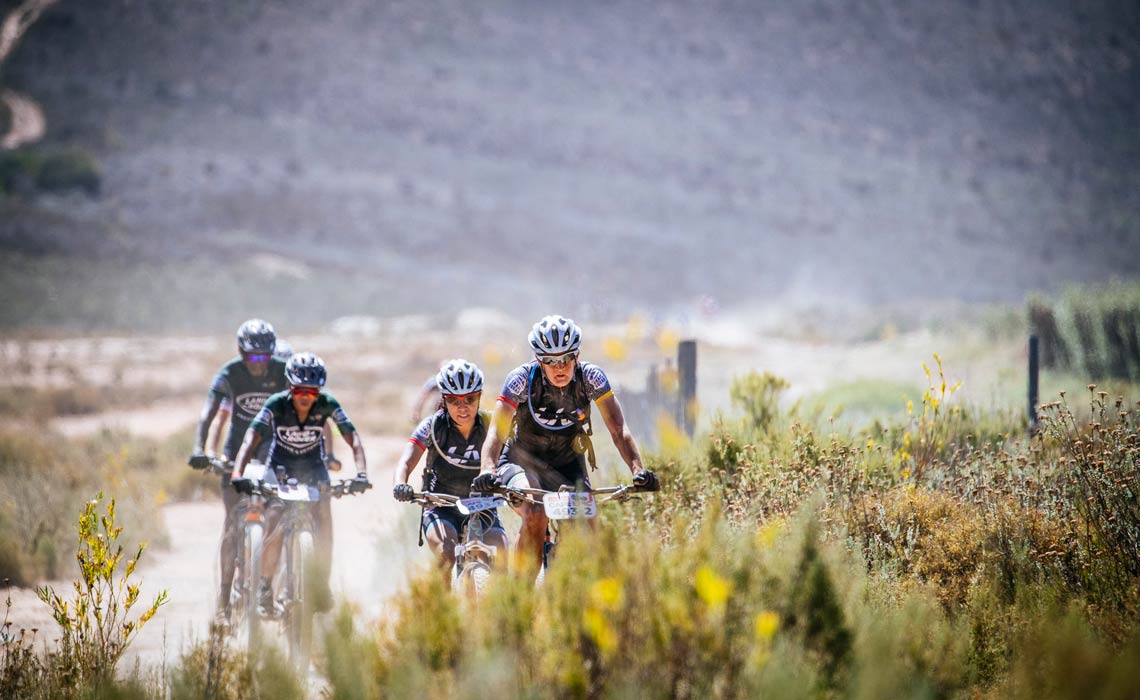 Kate did much of the pulling for the first couple days as Lisa fought a nasty bug going around the race village.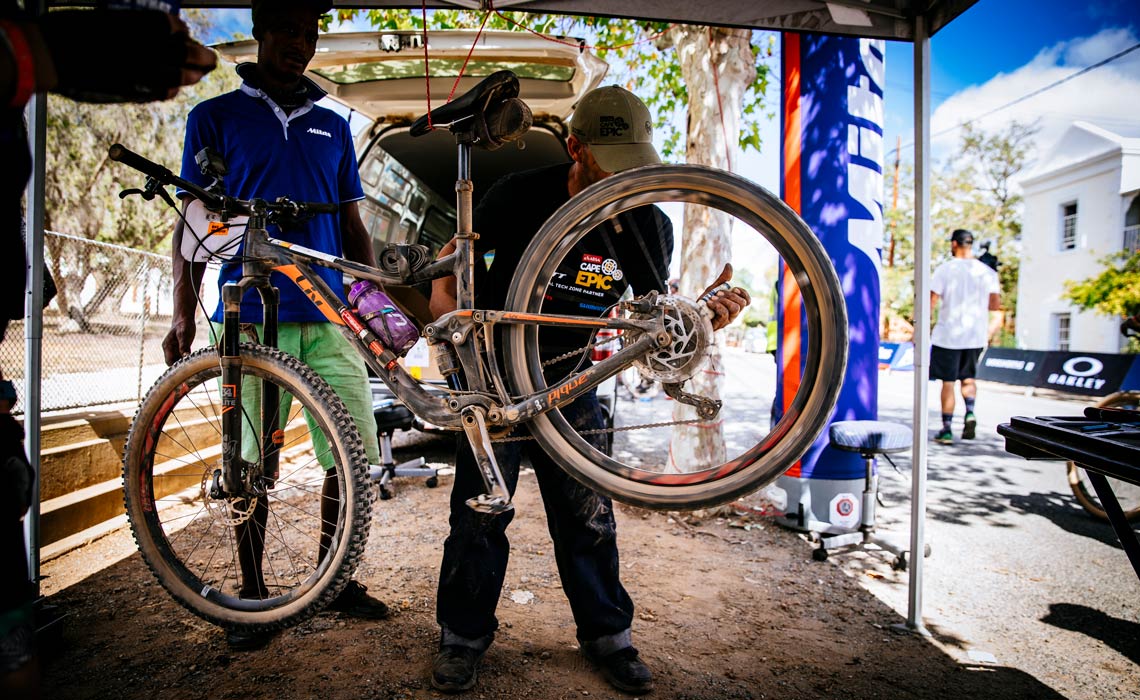 The dust in this dry landscape is a challenge in itself. Riders were lubing their chains at every water point to avoid grinding sand into their drivetrains or worse, a broken chain.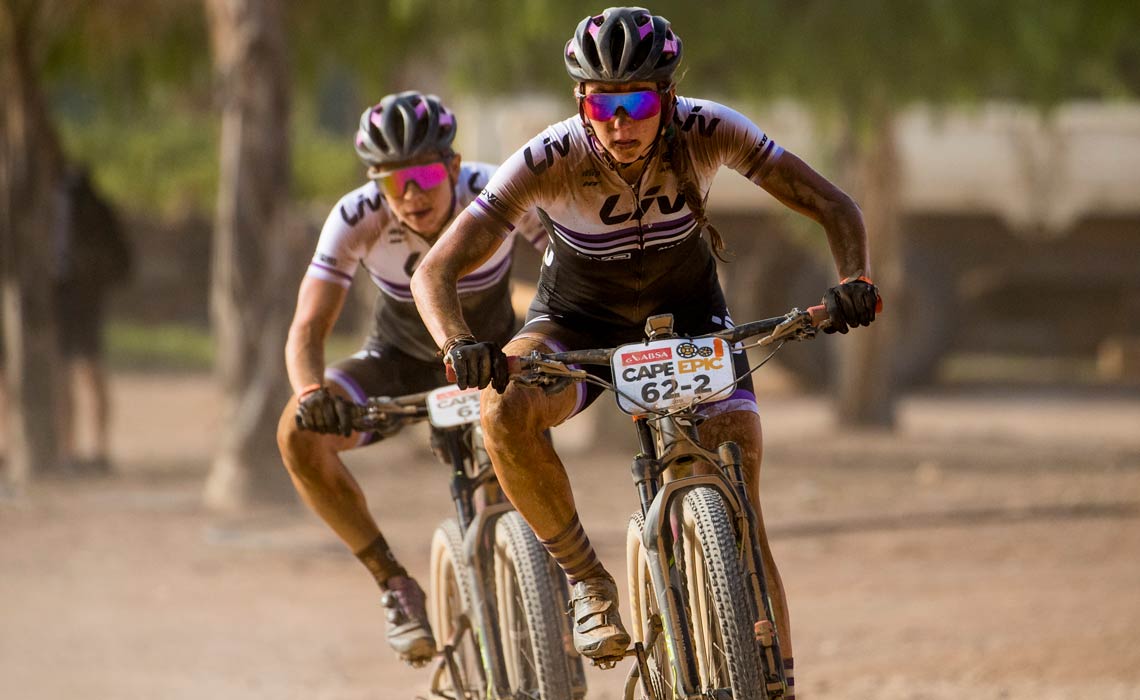 Kaysee and Serena find their groove. They move up a spot in the overall standings, but even more important they are riding like a team.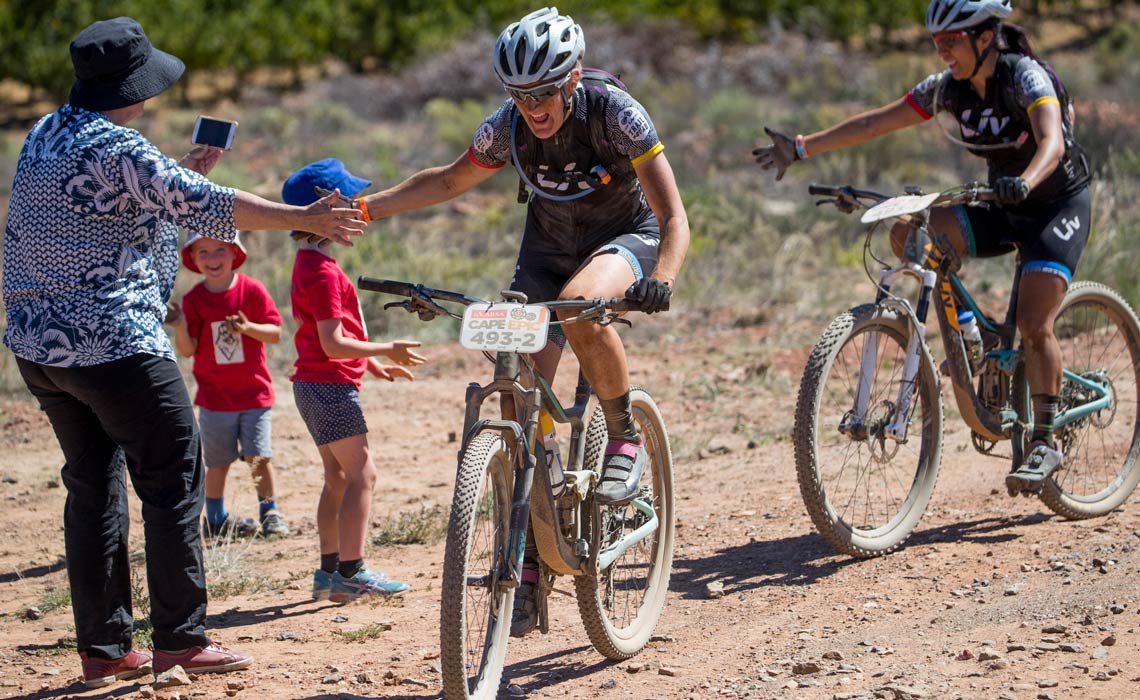 The highlight for Lisa and Kate each day? Seeing their family on course. This cheer squad brought joy to the entire Trail Squad.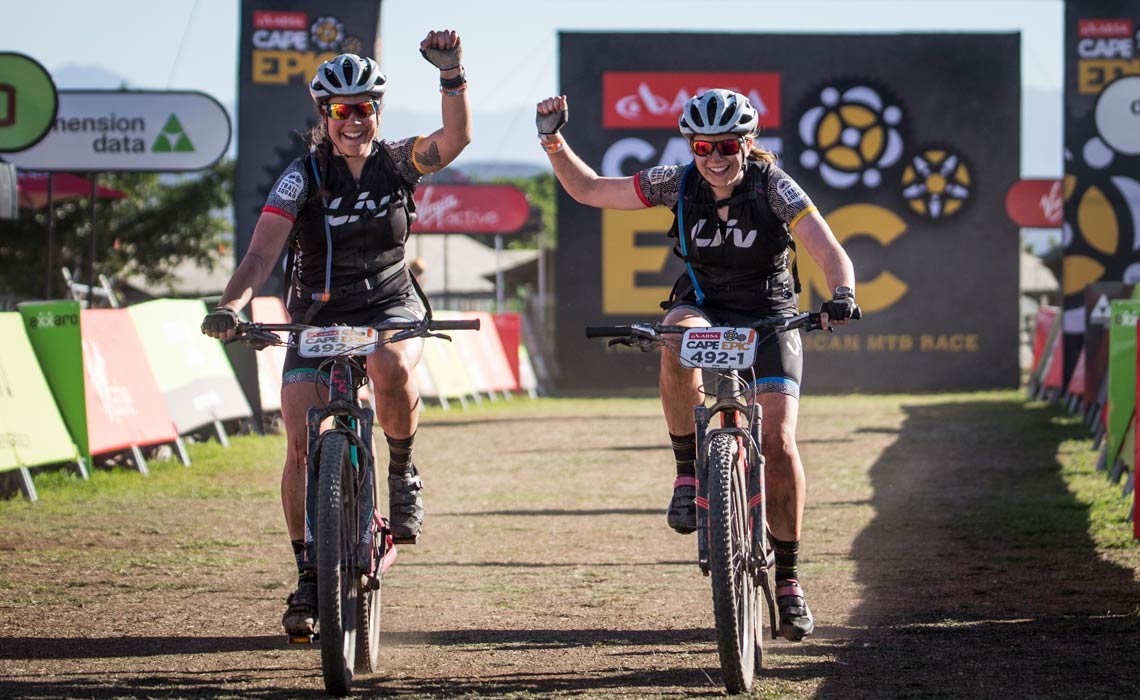 A triumphant Olivia and Madeleine at the end of Stage 1, after 8.5 hours on the bike.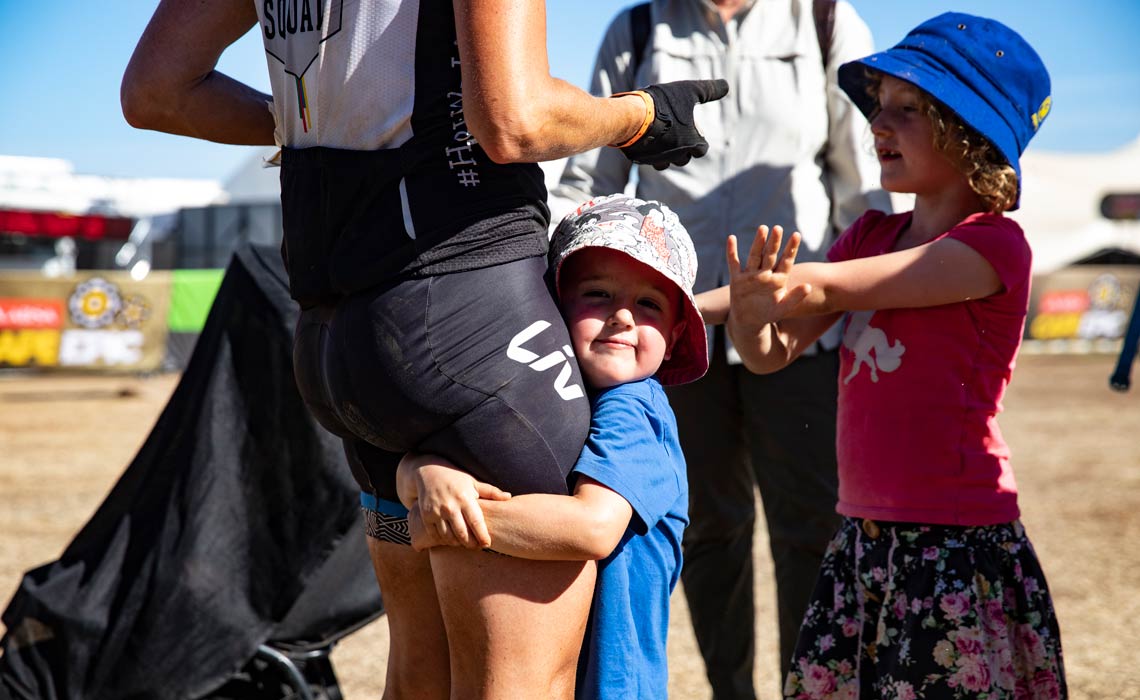 Kate had a hug from her little ones to look forward to at the finish line.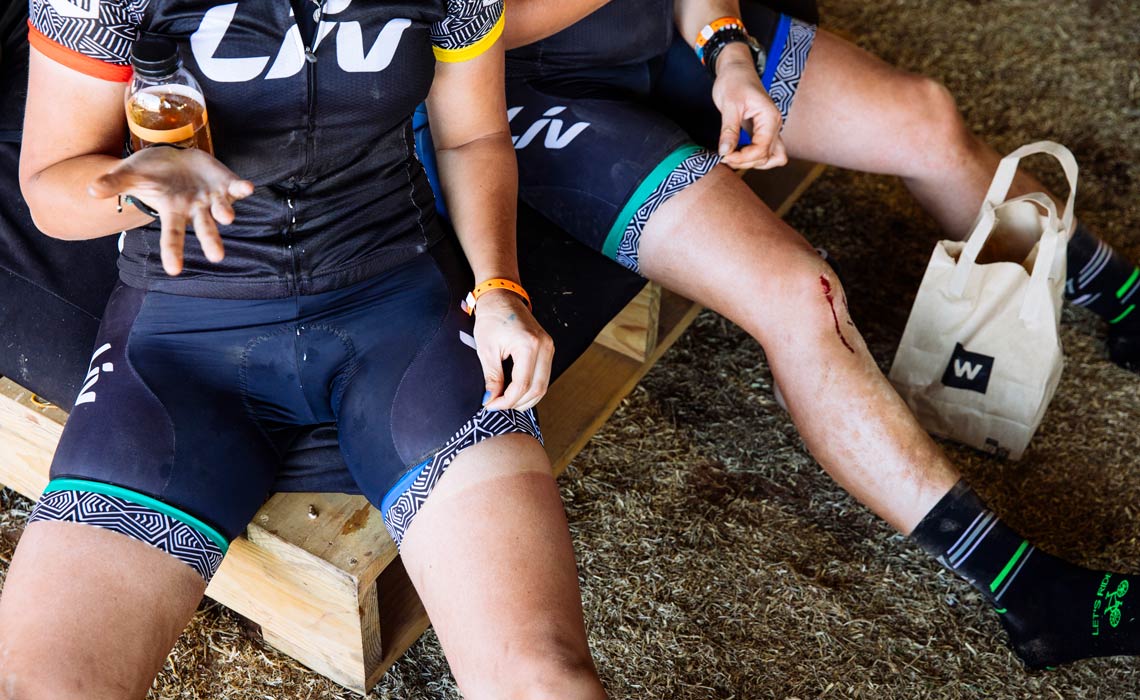 Souvenirs from day one: sunburn and new scars.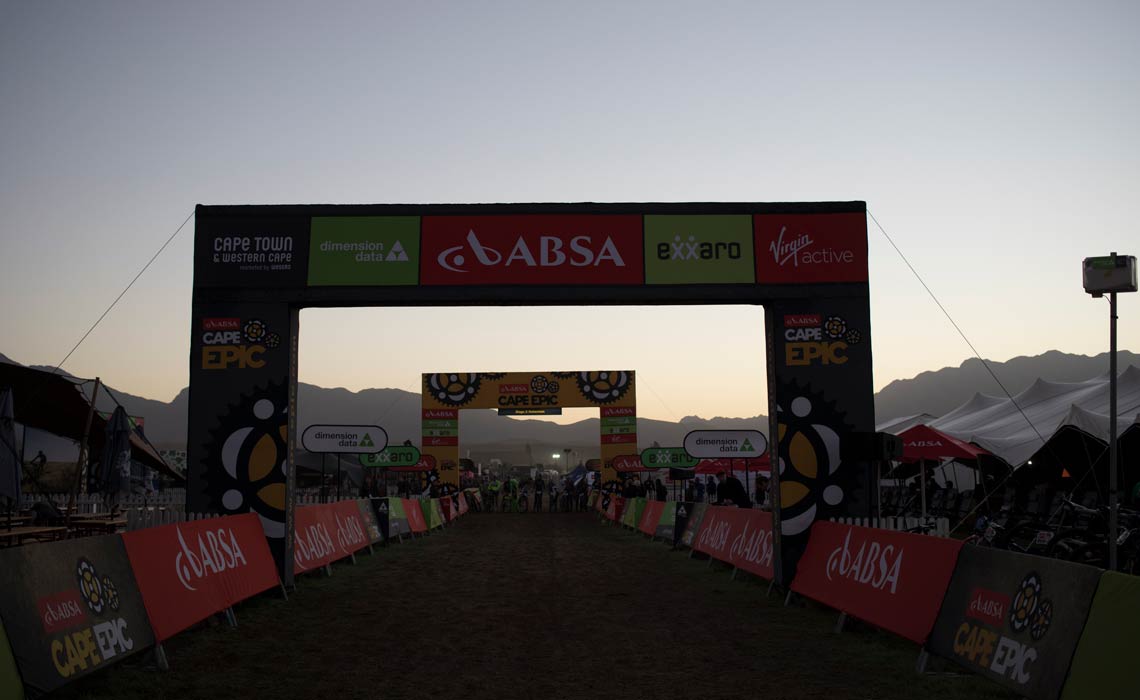 The dawn of Stage 2.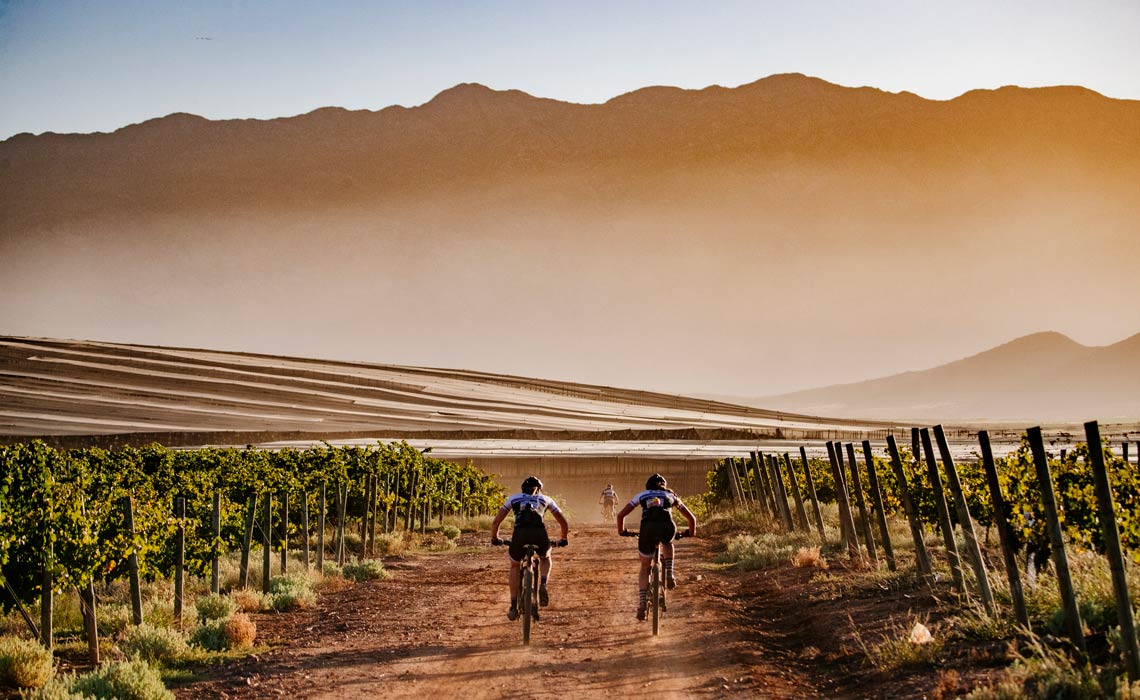 Kaysee and Serena departing the Arabella Wine Estate, pointing toward the mountain they will conquer together.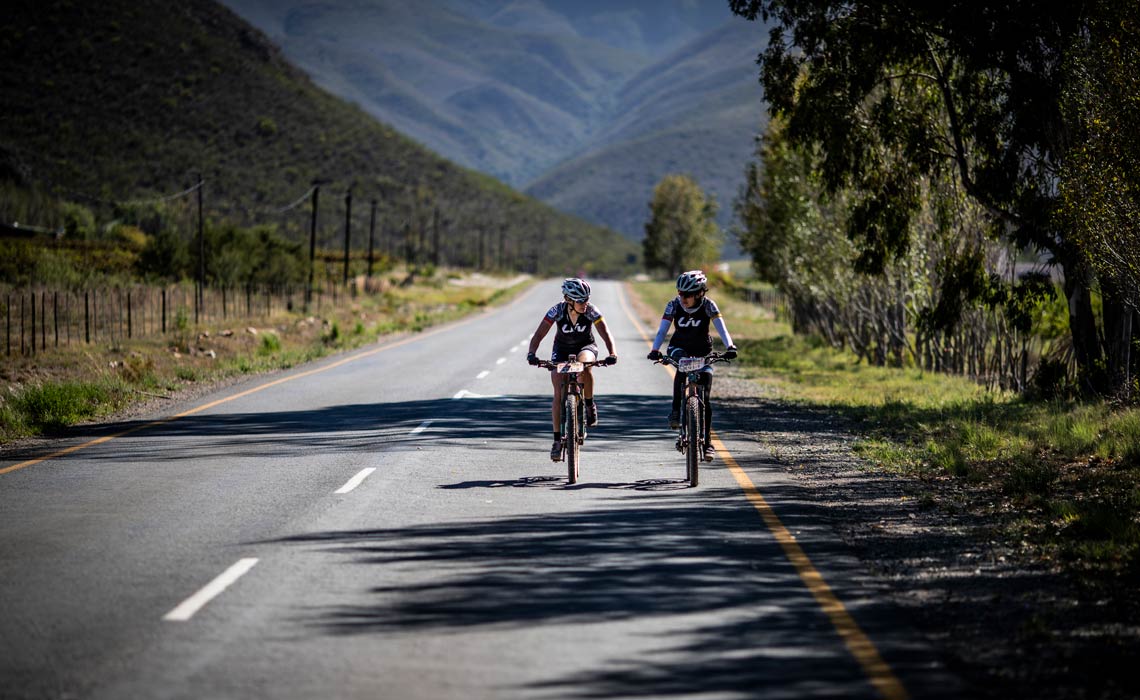 Anna and Sandra met their biggest challenge on Stage 2. After a fall early on and coming off a long day on the bike during Stage 1, Sandra rode the majority of the day with the Hyenas (the two riders who sweep the back of the race) while Anna rode just ahead and encouraged her partner. They were in for another long, exhausting day of riding.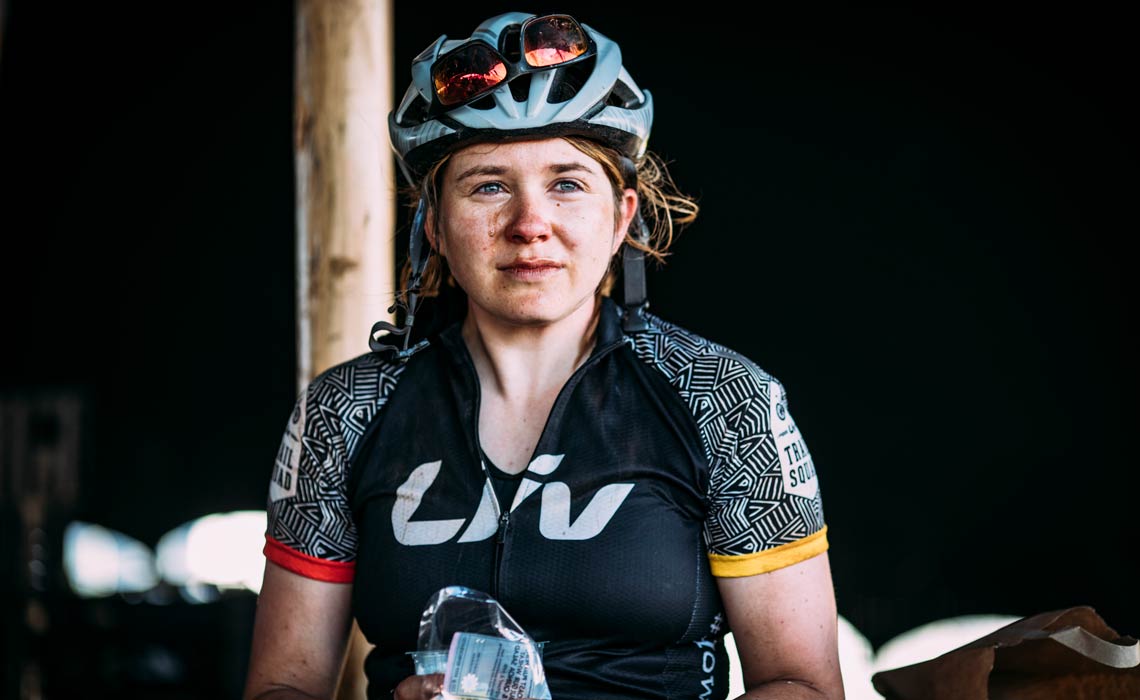 Olivia and Madeleine finished Stage 2 tired but not defeated. Though the heat among other factors was wearing on Oliva, she was also finding the strength she didn't even know she had.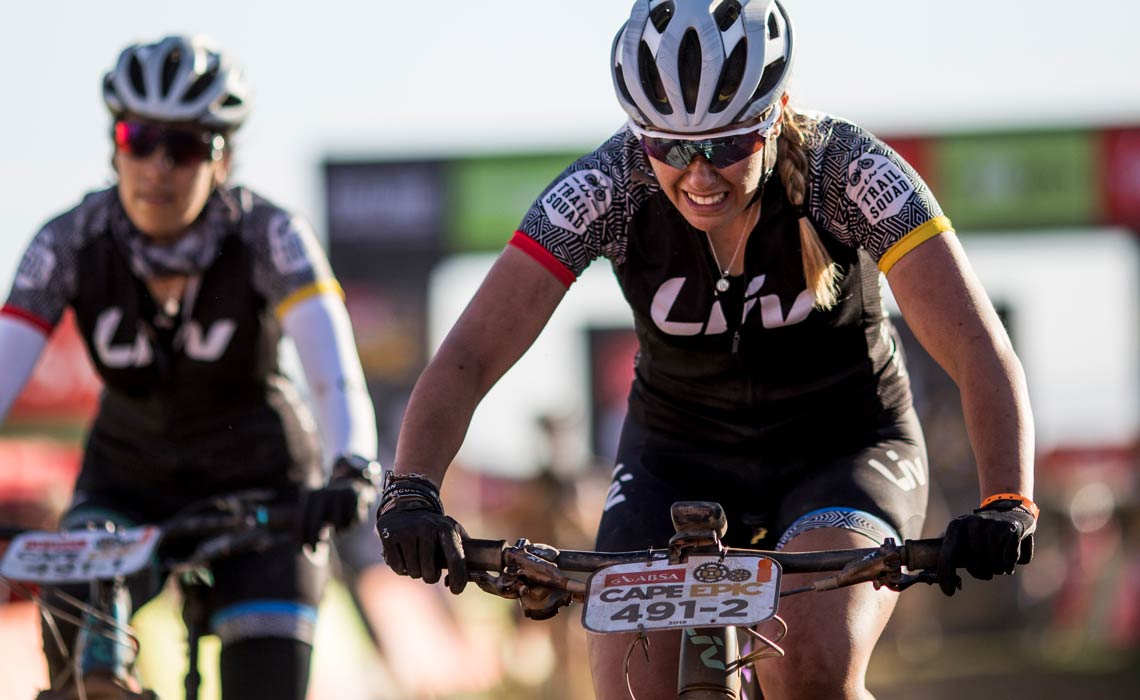 Anna and Sandra roll through an emotional finish line of cheering supporters.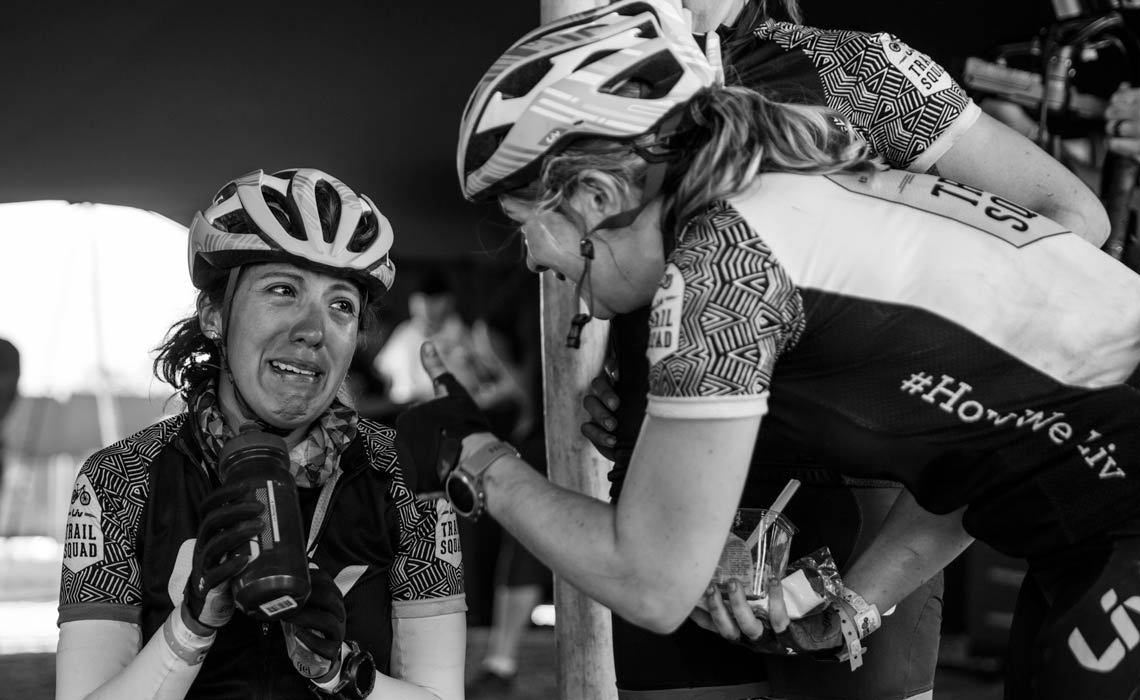 Tears of joy from Sandra and support from her Trail Squad teammate Olivia.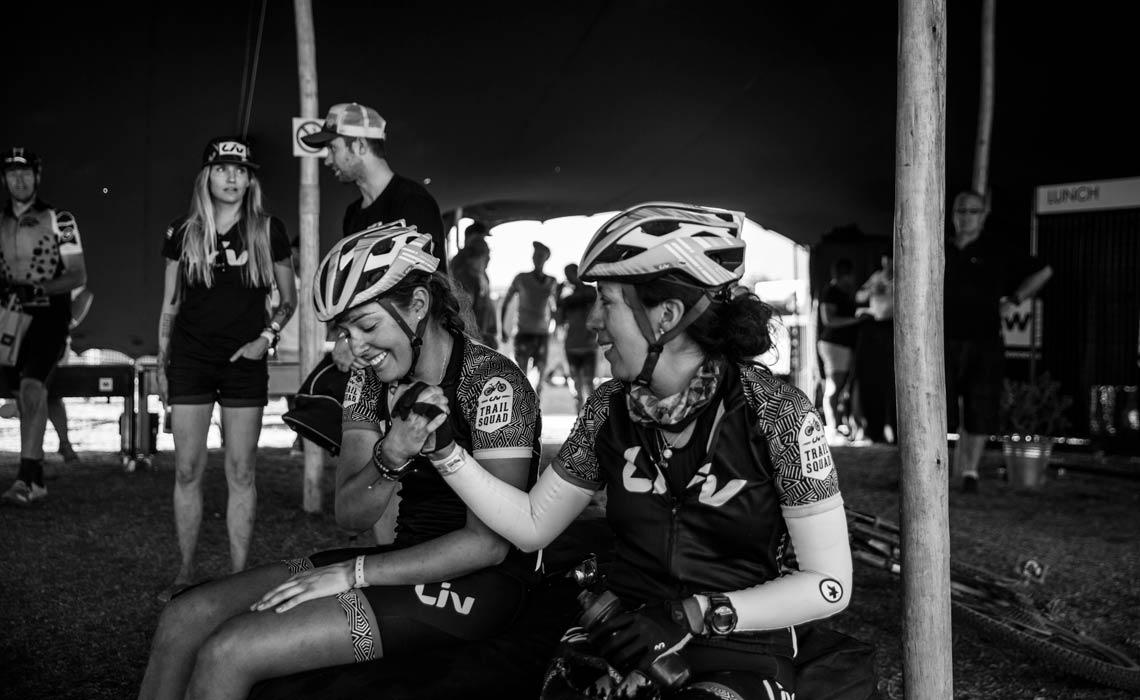 Gratitude. Determination. Friendship. #ConquerAsOne
All Photos by Jeff Clark Photography.