We Are Epic | Episode Three
After the Trail Squad conquered two 100km+ days in a row in Episode Two, they are faced with more daunting days ahead.
Stage 3 is the longest day of the Absa Cape Epic weighing in at 122km in length with 1800 meters of climbing, though race organizers and veterans claimed that it would not be the hardest. Still, with tired legs, the challenge seemed overwhelming when stretched out before the Trail Squad at the 8 o'clock start line. Stage 3 would be the first transfer day of the race. The riders would leave the Arabella Wine Estate in Robertson where they had spent the past three nights, and arrive at the end of a long day at HTS Drostdy School in Worcester. It was a test that proved too great for Sandra and leads to a nail-biter of a finish for two of our other Trail Squad racers.
Stage 4 – another transfer, this time the stage was touted as the most challenging of the entire Cape Epic. The Queen Stage. 113km and 1800 meters of climbing on mostly singletrack meant this day would be technical, much to the Liv Pro's excitement. Some would excel in this, the fifth day on the bike… while others would not. It was all to play as the riders made the trek from Worcester to Wellington over the infamous Bain's Kloof Pass.  
The Trail Squad Cape Epic Teams:
Lisa Land (Lake Havasu, Arizona, USA) & Kate Ross (Melbourne, Australia)
Anna Barea Garcia (Sant Joan de Vilatorranda, Spain) & Sandra Reyes Coronilla(Mexico City, Mexico)
Madeleine Gerard (Six-Four-les-Plagues, France) & Olivia Smedley (Plymouth, UK)
The Pro Team:
Kaysee Armstrong (Knoxville, TN, USA) & Serena Bishop Gordon (Bend, Oregon, USA)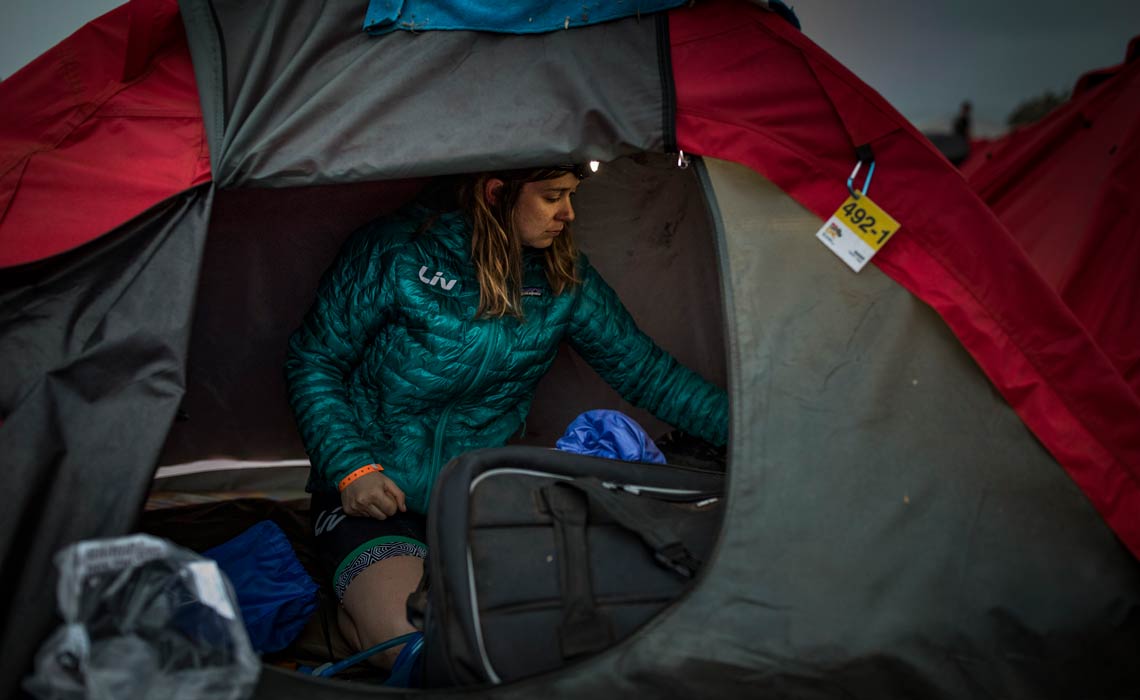 The morning of Stage 3 came quickly for the Trail Squad after a long day. Today, they'd have to pack their things. There would be no returning to Robertson.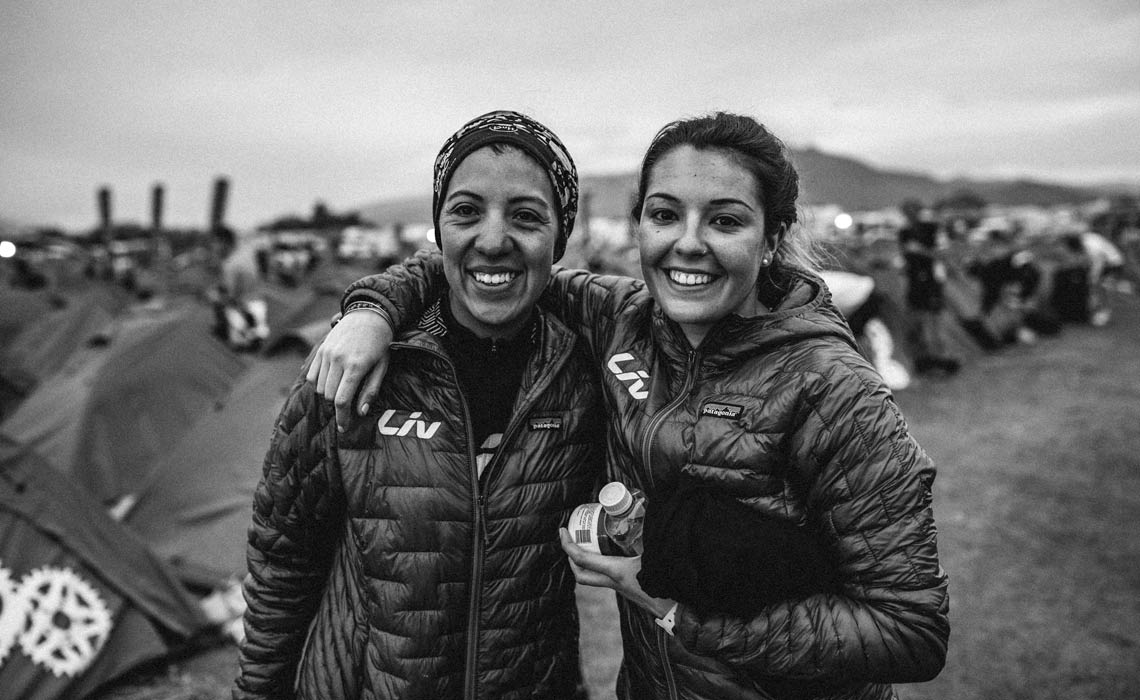 Triumph. No matter what happened during Stage 3, Anna and Sandra could be happy knowing they stuck together and finished a brutal Stage 2.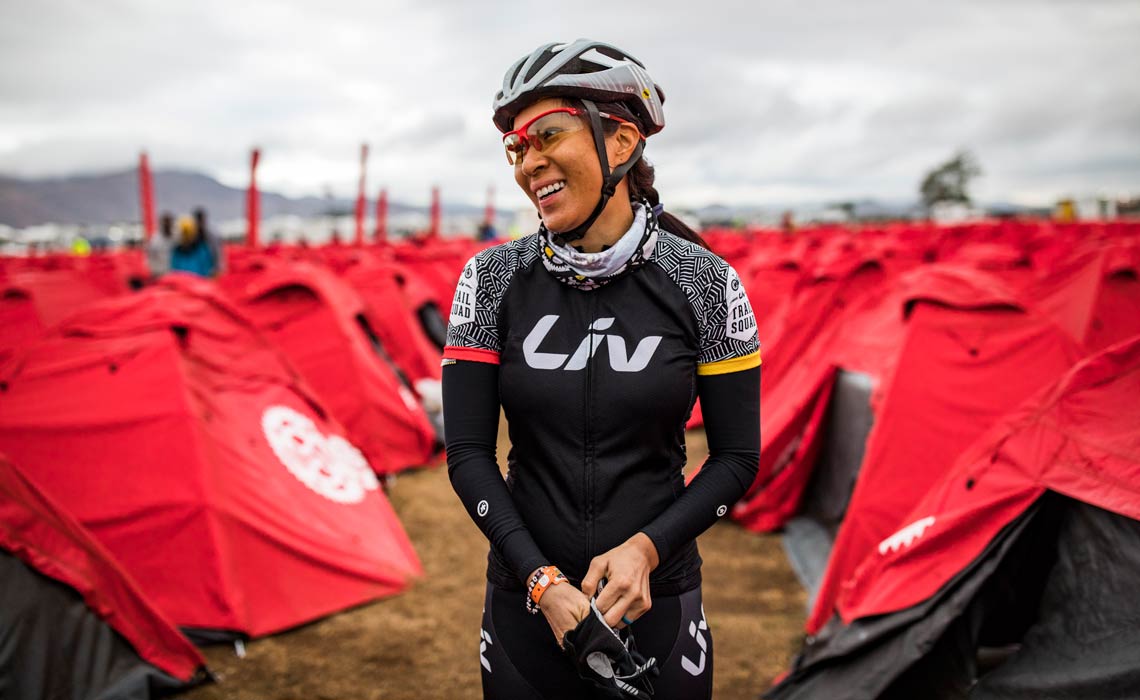 A turn for the better? Hard to say. Once the illness that had been going around camp struck, it wasn't easy to shake. There would be many ups and downs for the Squad before it was all said and done.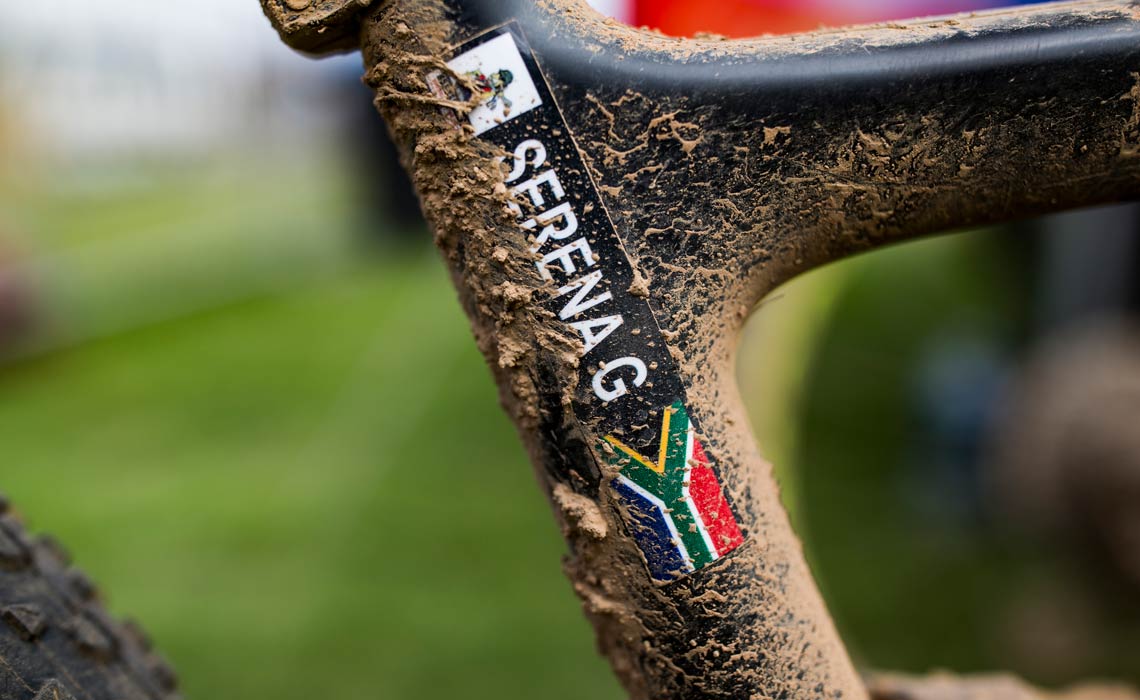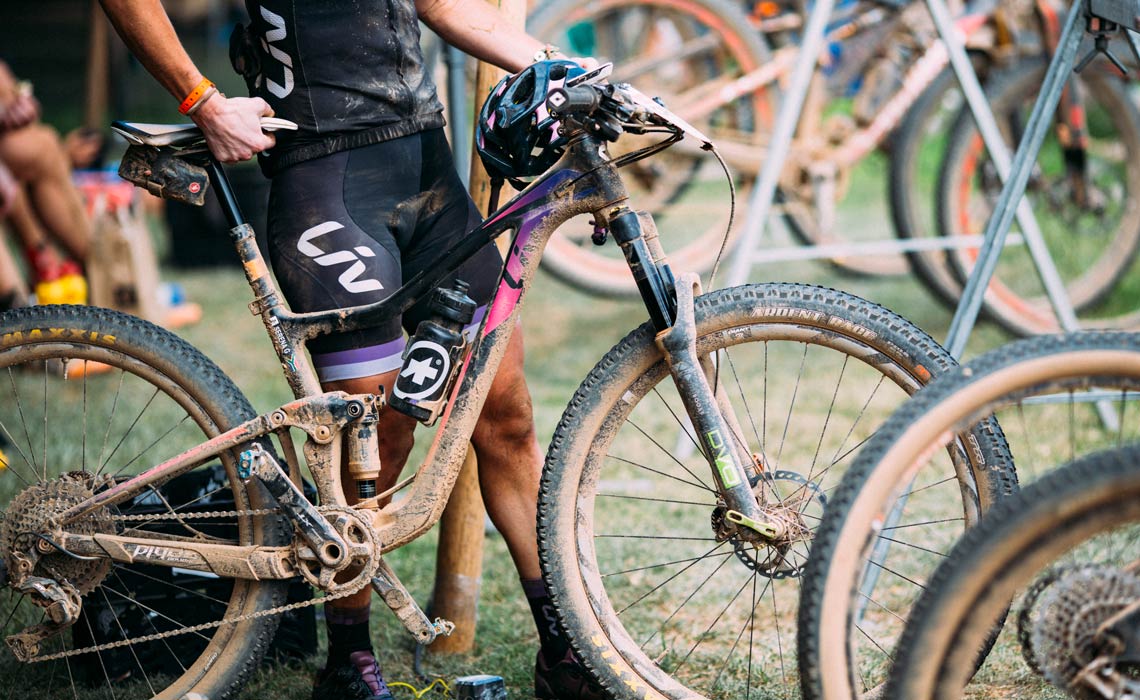 The pros Serena and Kaysee crossed the finish on Stage 3 within the pack. They continued to improve and moved up in the overall.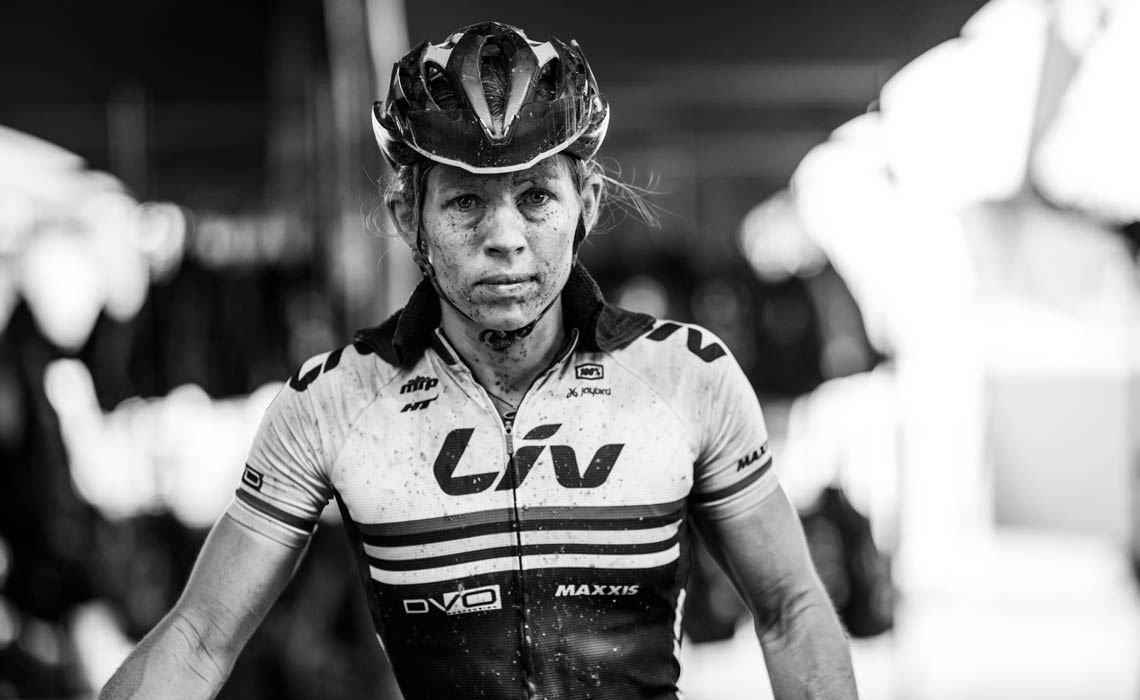 But, that doesn't mean it was easy. For the pros, Stage 3 was almost a road race with very little technicality. If you weren't careful, you'd be stuck doing all the work.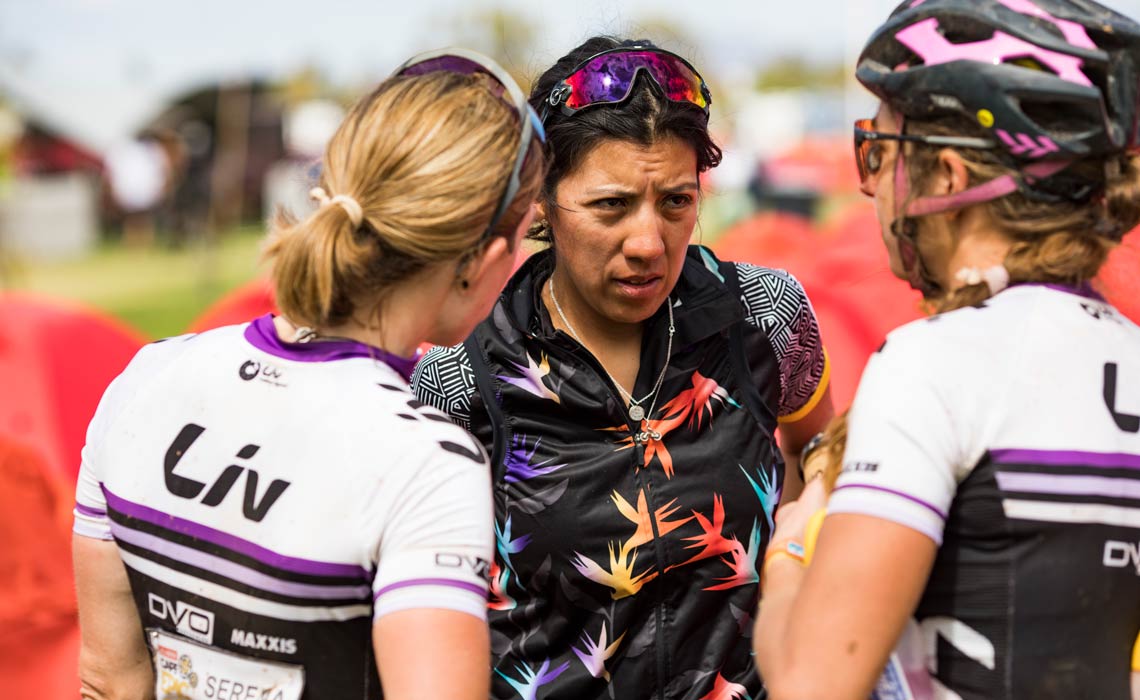 Sandra did not make it to the finish on Stage 3. Her body was sore and tired, but she was still disappointed to pull out 20km into the day. Kaysee and Serena offer some encouraging words.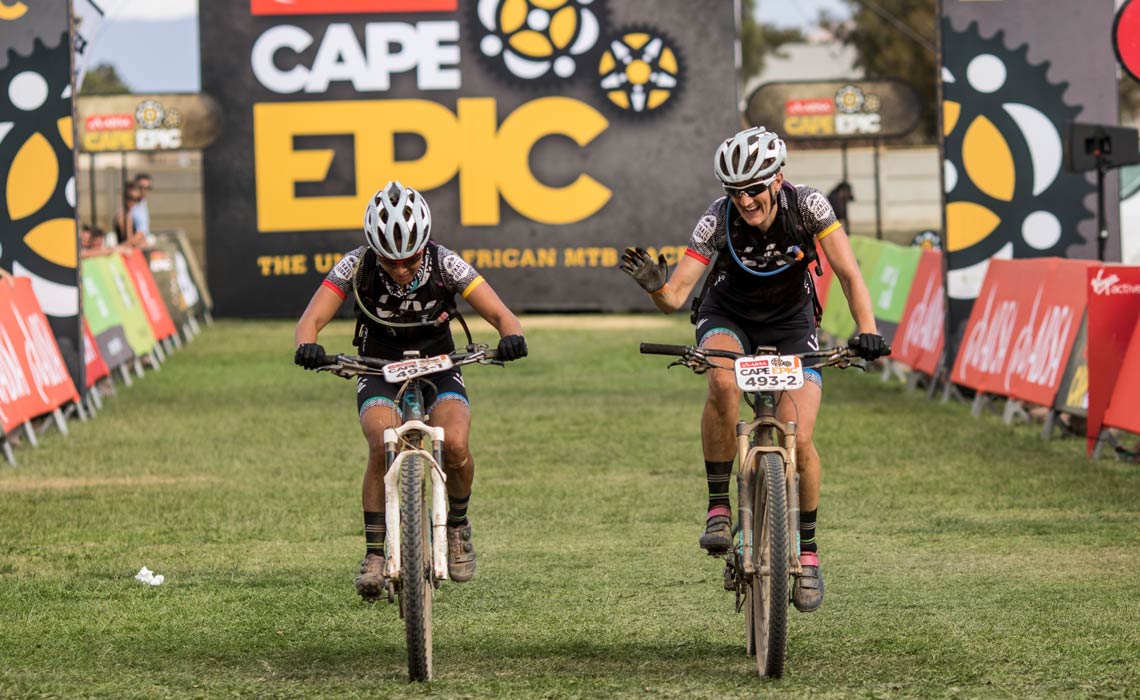 Kate and Lisa finish strong on Stage 3.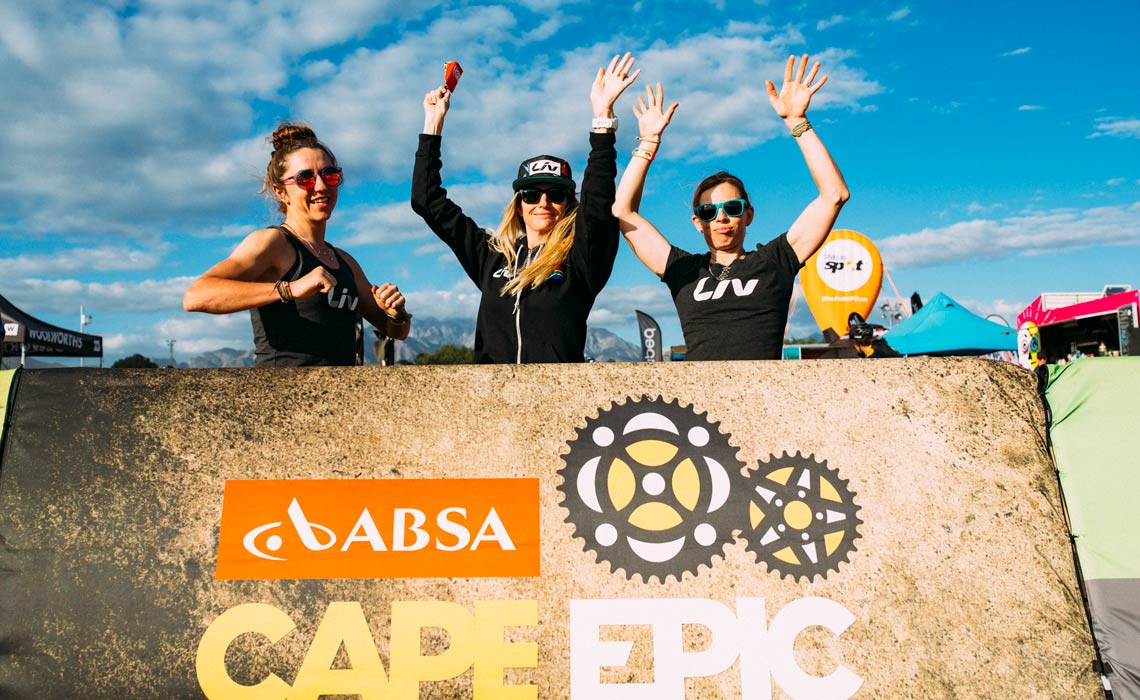 At Liv, we take cheering seriously. Pros Kaysee and Serena join Liv Global Marketing Manager Brook Hopper at the finish to bring in the rest of the Squad.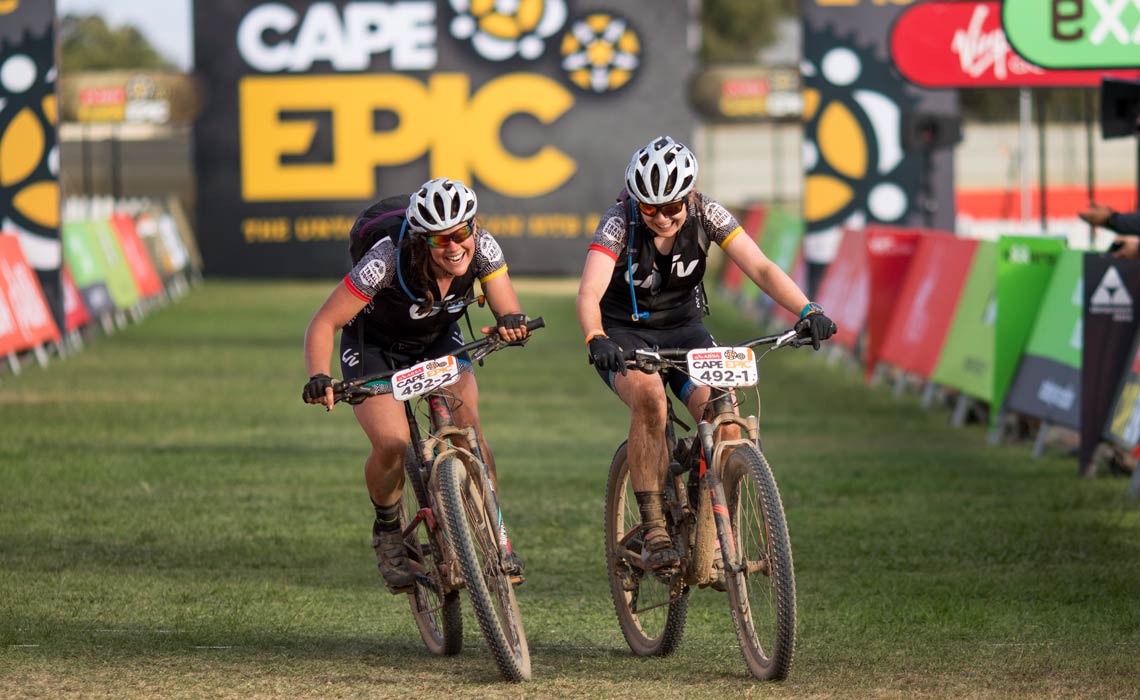 Stage 3 was the hardest test for Olivia and Madeleine so far. They struggled but found they were most powerful when supporting each other.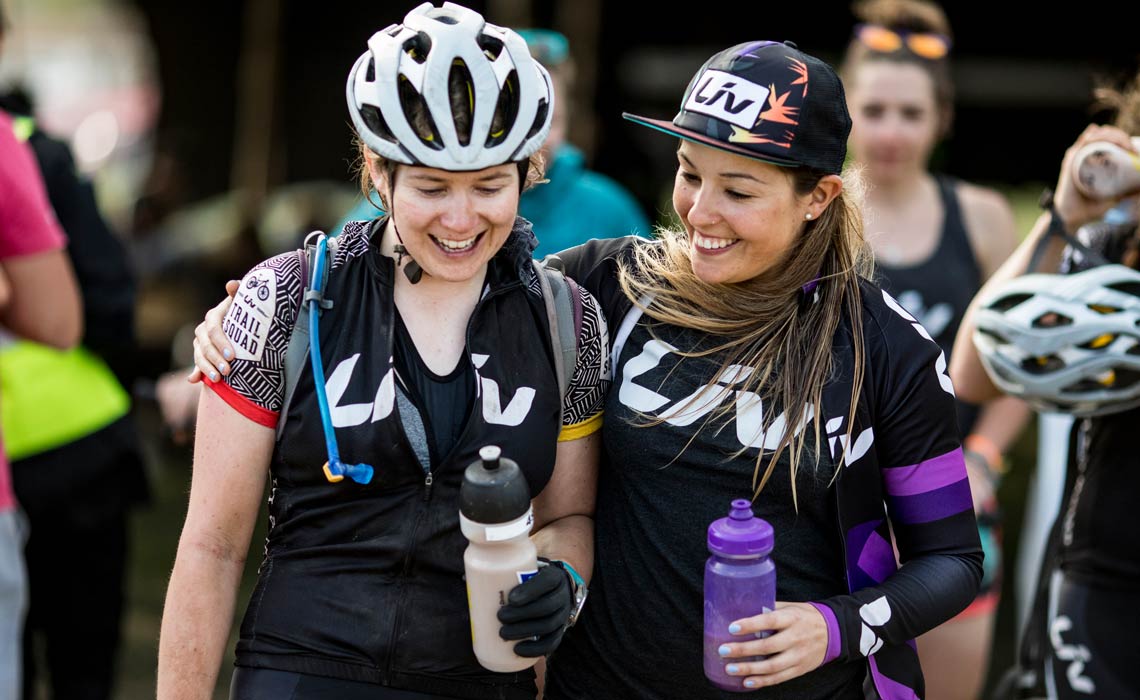 Congrats to Olivia from Anna who finished strong after losing her teammate Sandra.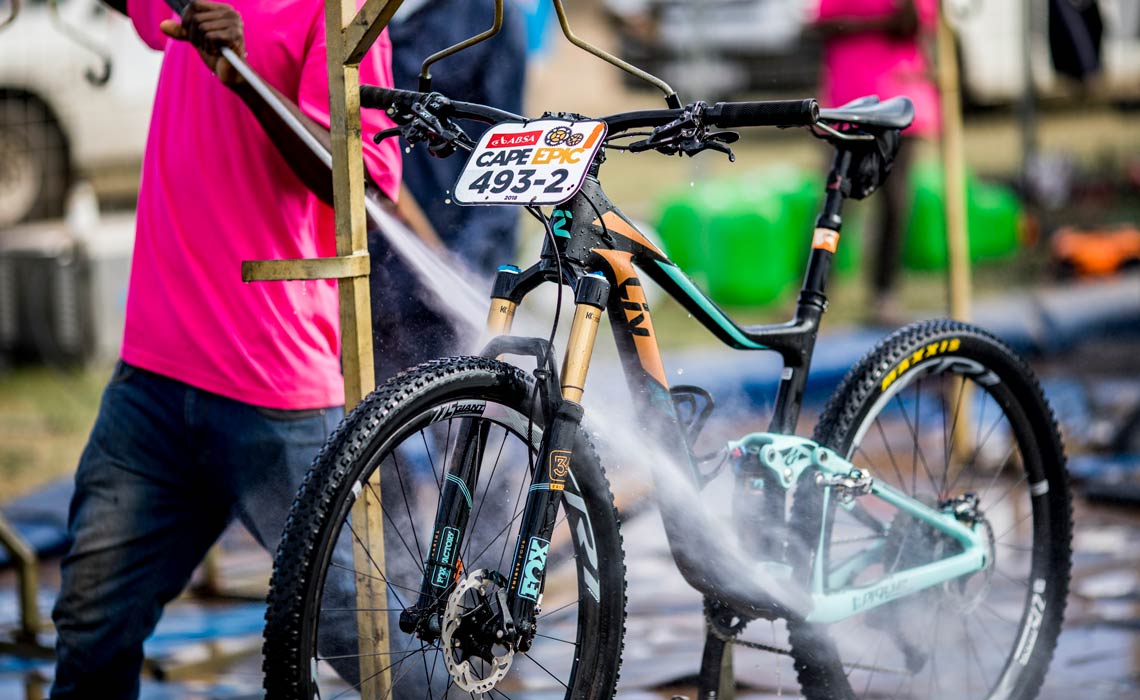 Time to clean the bikes, bring them to the mechanics, get a massage, eat... and do it all over again tomorrow.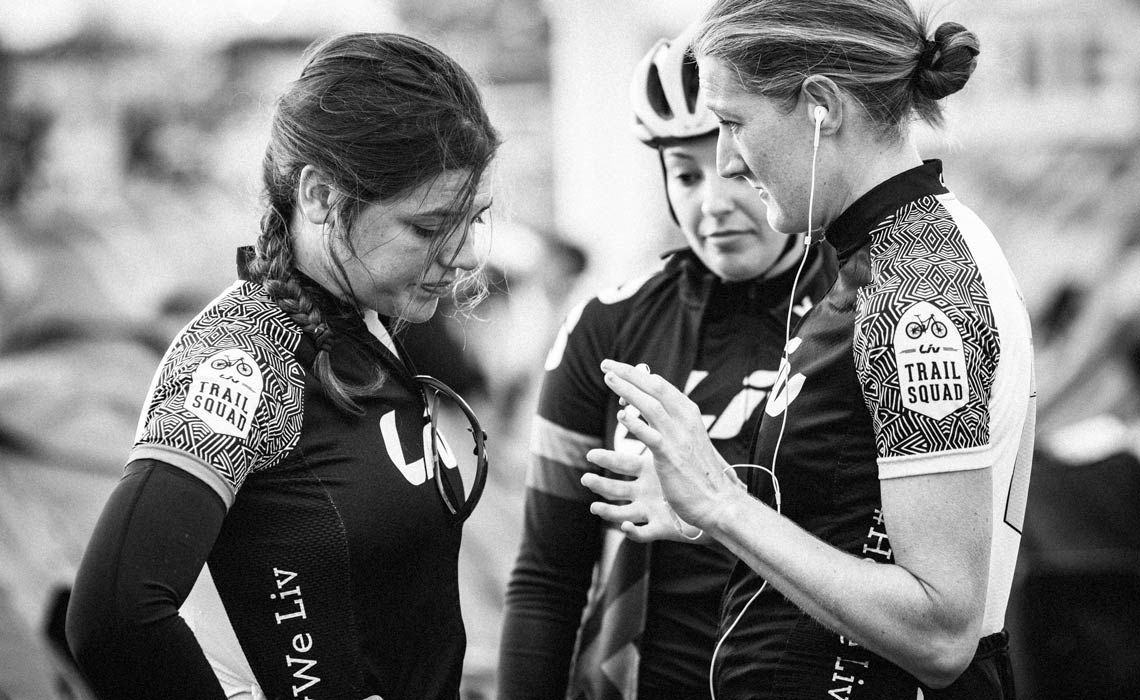 The morning of Stage 4 - the Queen Stage - Kate gives advice to Madeleine on how she can support Olivia while still making sure she can finish the day's challenge.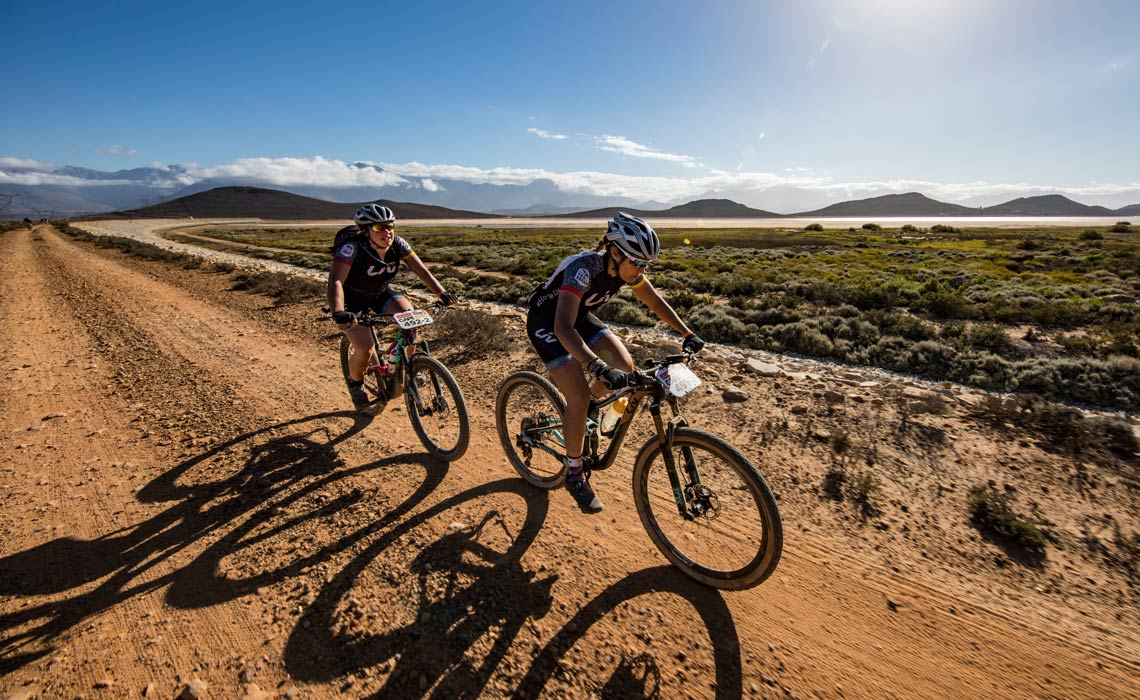 #ConquerAsOne can mean many different things. It's about doing what is best for one another and supporting the fight against Cape Epic. Madeleine and Anna start Stage 4 together after consulting with their teammates.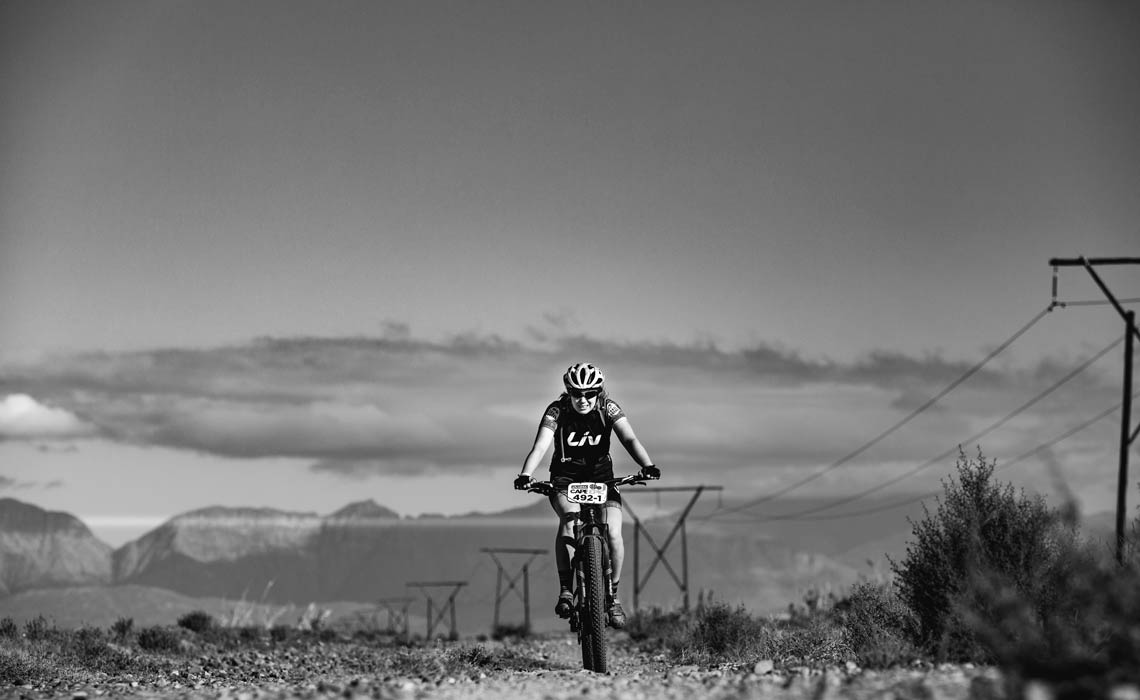 Olivia hasn't been eating, she has suffered from heat exhaustion, and at the start of Stage 4 it was obvious to her that her body was shutting down. She would pull herself out at the second waterpoint.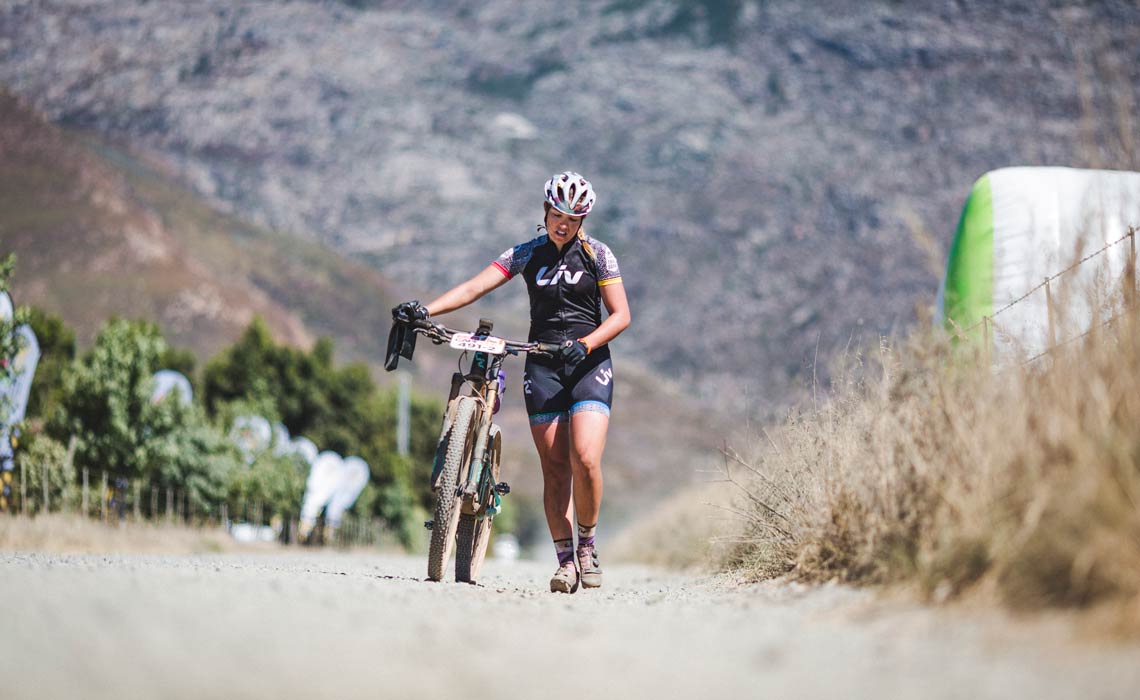 An unexpected turn. Anna's strong start turned into a 7km hike to waterpoint two. A puncture in both her tire and her spare tube meant she had no way of repairing her bike.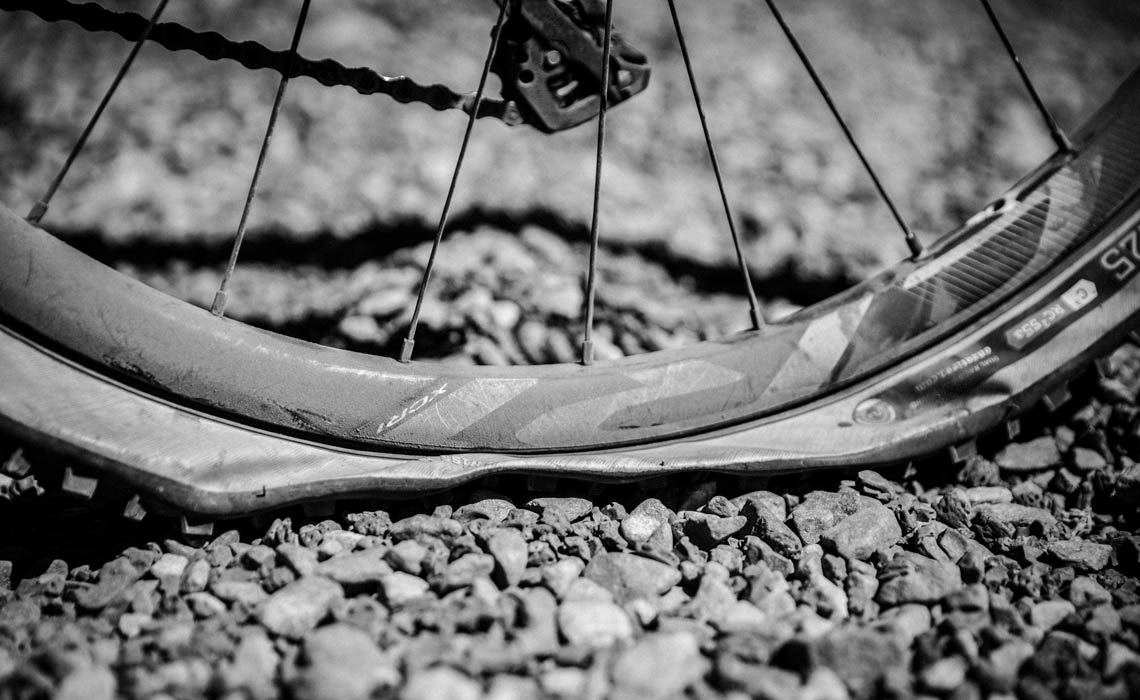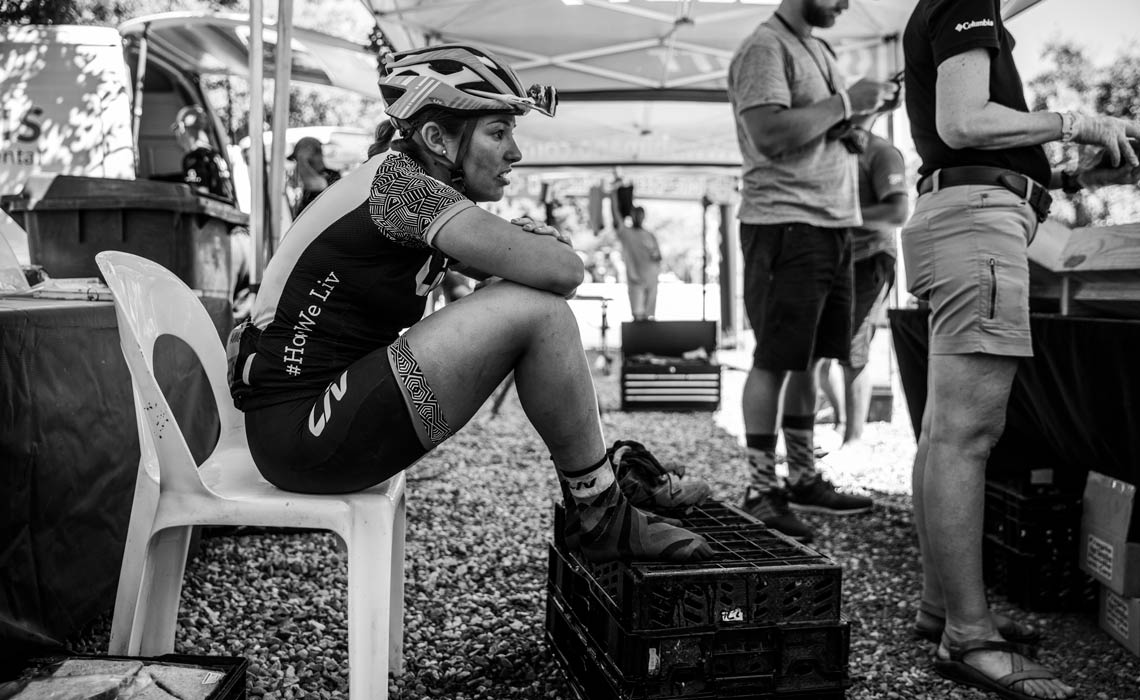 Sunburnt and with sore feet, Anna dropped out of the stage. Now, even if she finished the rest of the stages, she would not receive a Cape Epic medal.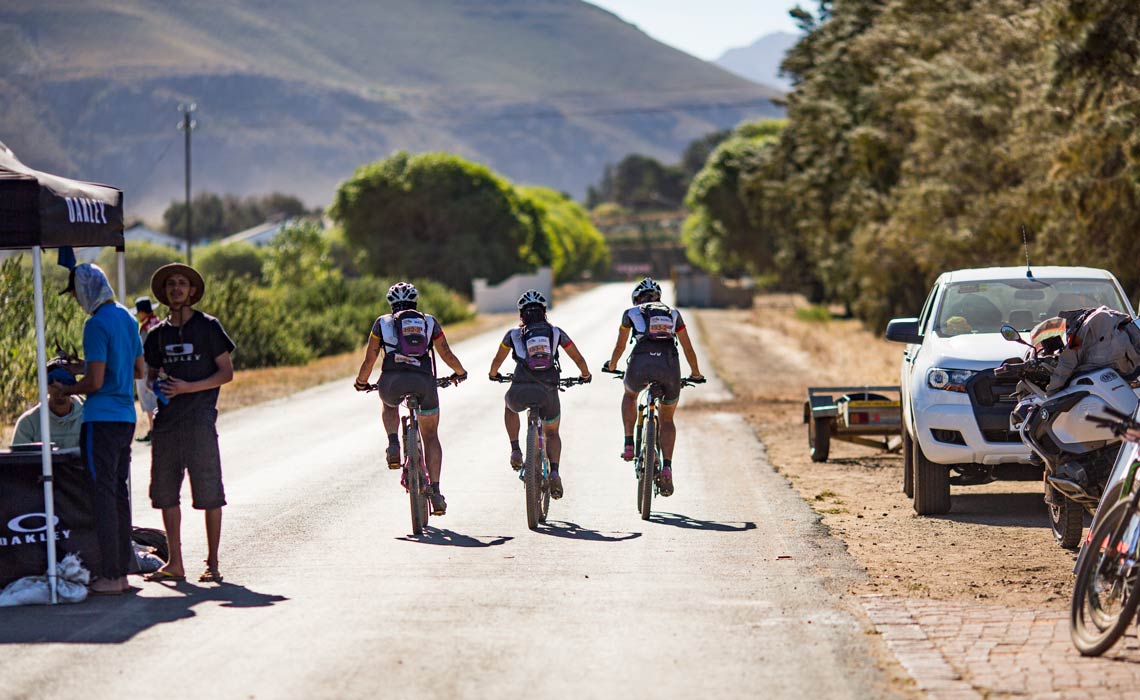 Sandra kept riding, hoping to keep her Cape Epic dreams alive. But, after spending extra time at waterpoint two with Anna, she did not make the cutoff at waterpoint three. Her journey was over. Madeleine, Lisa, and Kate continued together as a team.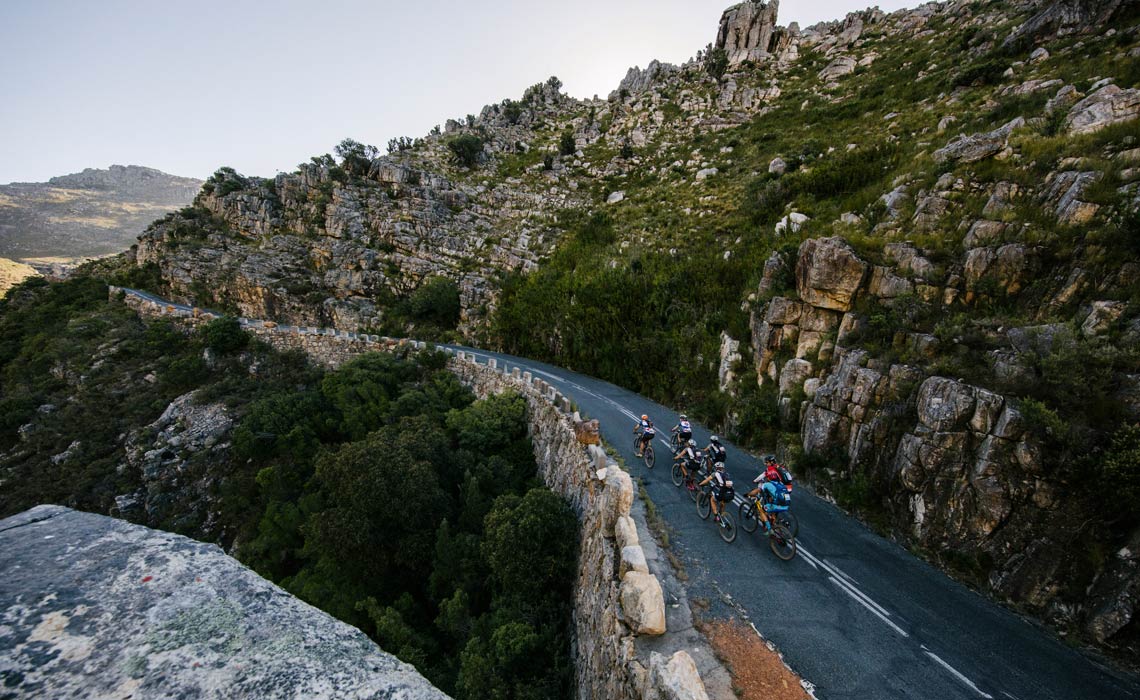 Kate, Lisa, and Madeleine make their way up Bain's Kloof Pass, the day's only stretch of paved road was a nasty, yet beautiful climb.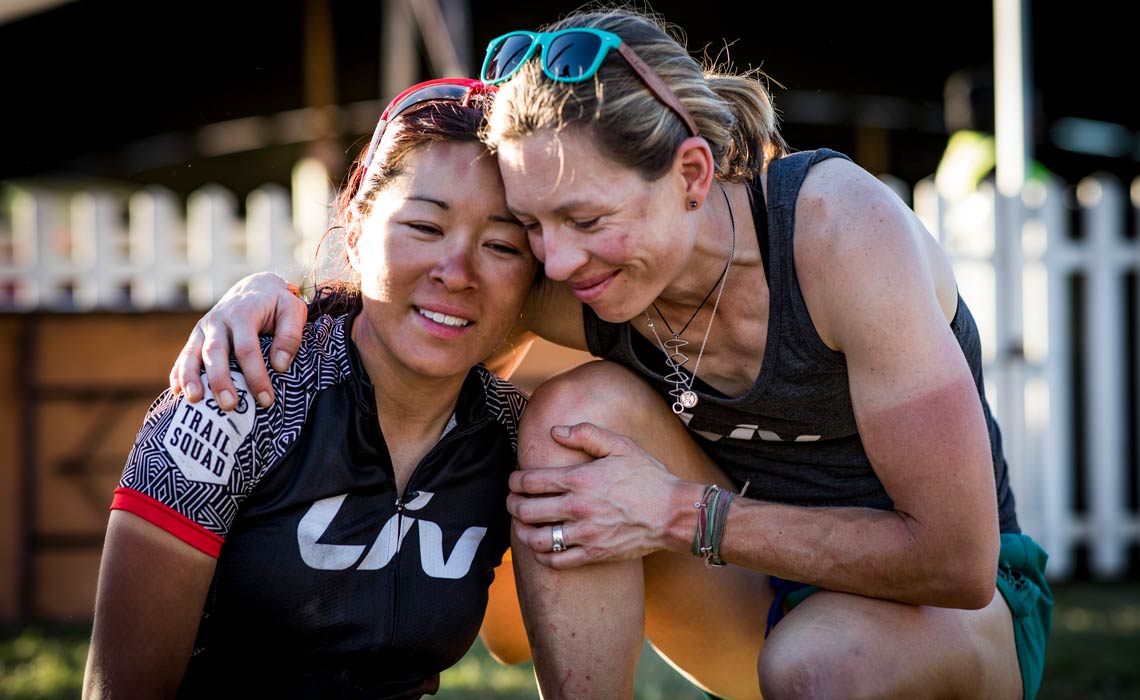 The Queen Stage was done. Kaysee and Serena had their best day yet (8th place) and waited at the finish to congratulate their Trail Squad teammates.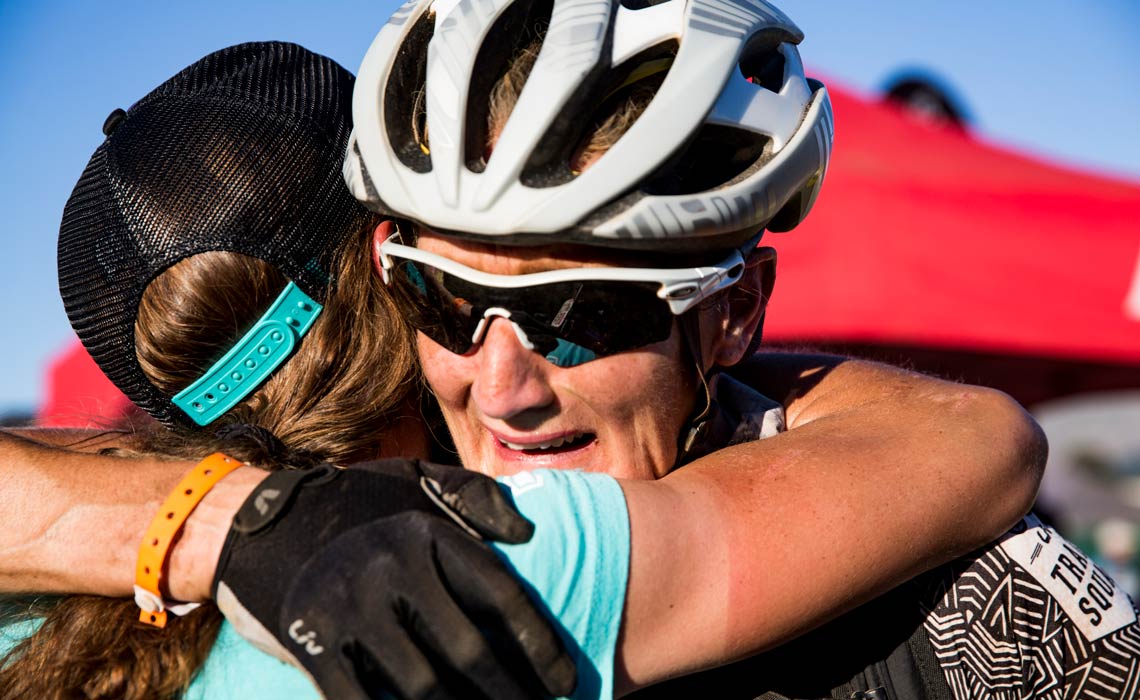 It was Kate and Lisa's hardest day yet. Kate was struck with the same illness Lisa had endured and the team struggled to find energy during the 9.5 hours on their bikes. But their fans at the finish line and knowing they had each other gave them the motivation to continue.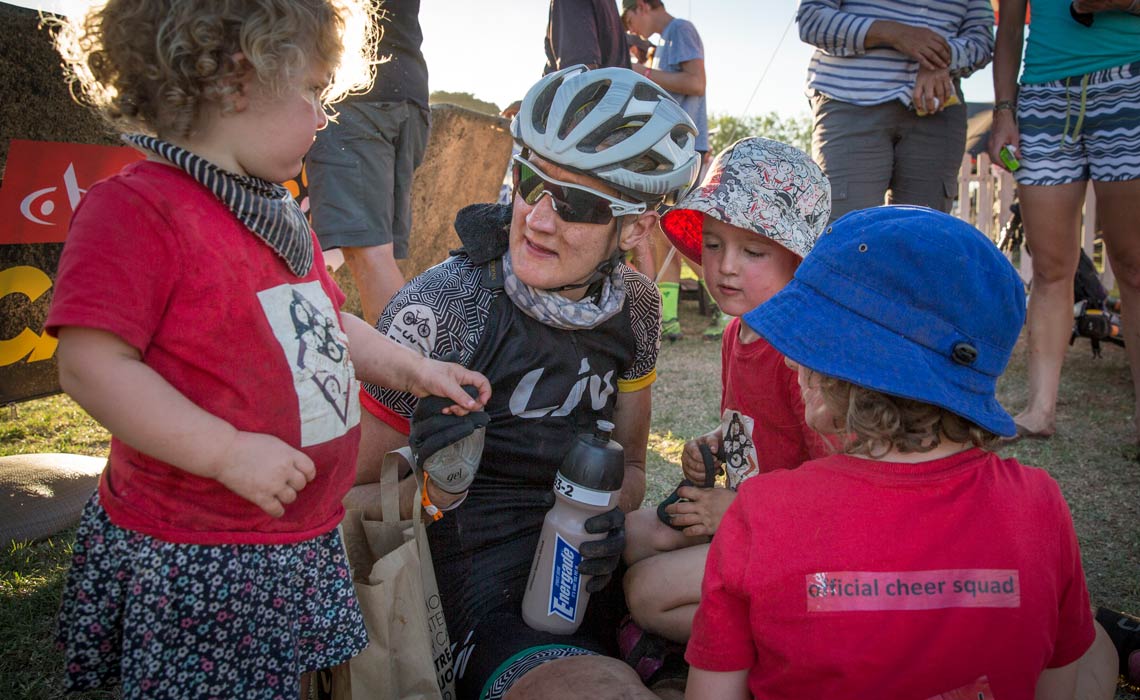 What challenges will tomorrow hold? 
All Photos by Jeff Clark Photography.