We Are Epic | Episode One
It all started in July 2017. Liv chose six winners of an Instagram contest and together those women would become the Trail Squad. The team would set out to compete in the most epic mountain bike stage race of them all, the 2018 ABSA Cape Epic, an eight-day stage race in South Africa with a total distance of 658km and 13,530 meters of climbing.
The Squad would be joined by professional XC racers Serena Bishop Gordon and Kaysee Armstrong, who had mentored the team from the beginning. But when each rider set foot in Cape Town four days ahead of the race, no one had met face-to-face.
In Episode One of the Trail Squad's journey, we get to know the athletes and the race they are about to embark on. As the race kicks off with the Prologue – a time trial stage to the top of Cape Town's Table Mountain – the Squad is nervous but eager to get underway.
Everyone crosses the finish line safely and relieved to have one day under their belts. However, a crash for the pro team means they have work to do.
The Trail Squad Cape Epic Teams:
Lisa Land (Lake Havasu, Arizona, USA) & Kate Ross (Melbourne, Australia)
Anna Barea Garcia (Sant Joan de Vilatorranda, Spain) & Sandra Reyes Coronilla (Mexico City, Mexico)
Madeleine Gerard (Six-Four-les-Plagues, France) & Olivia Smedley (Plymouth, UK)
The Pro Team:
Kaysee Armstrong (Knoxville, TN, USA) & Serena Bishop Gordon (Bend, Oregon, USA)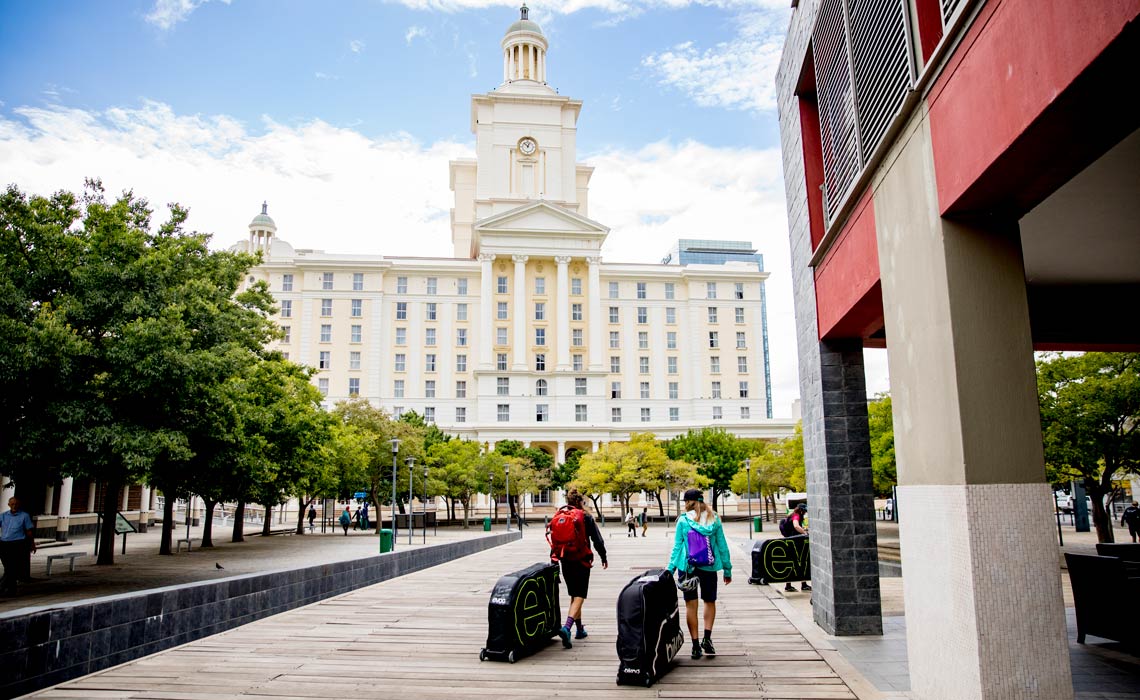 Arriving in Cape Town, South Africa.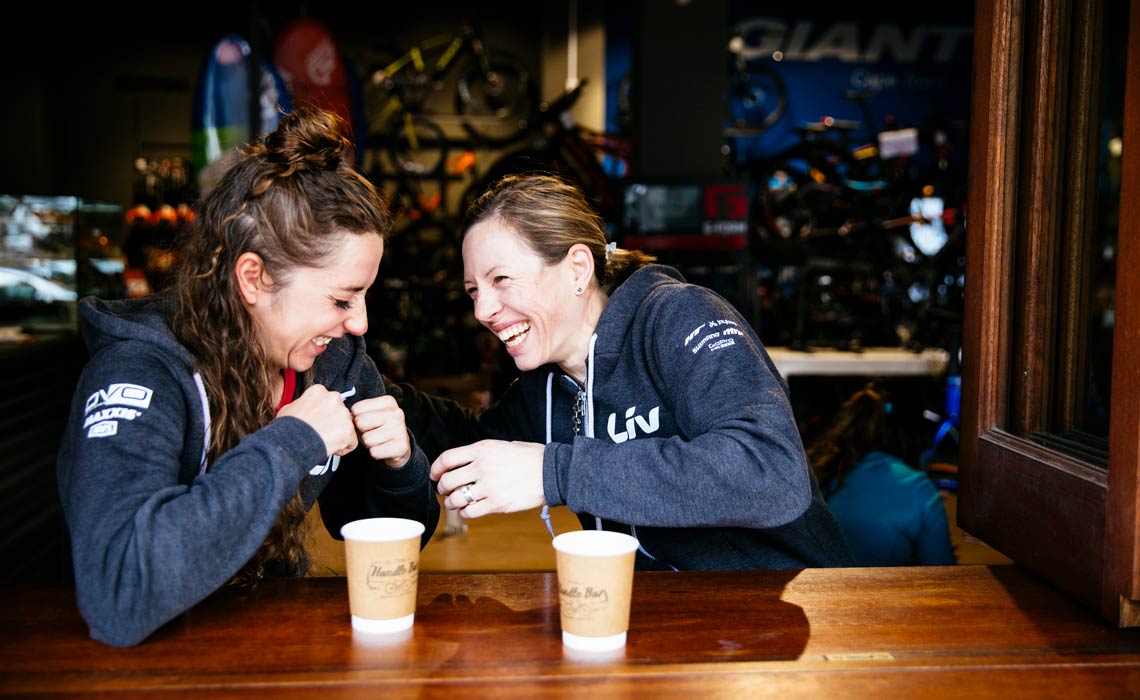 Kaysee and Serena getting to know one another over coffee in Cape Town.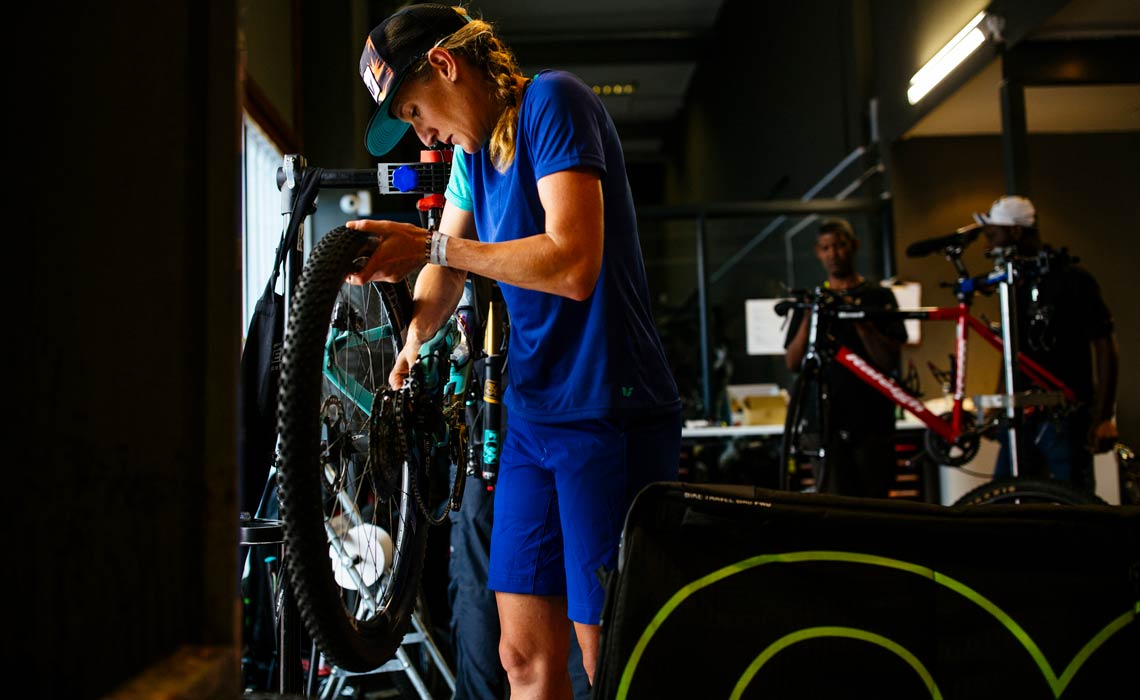 Kate builds her bike at the local Liv and Giant Store in Cape Town.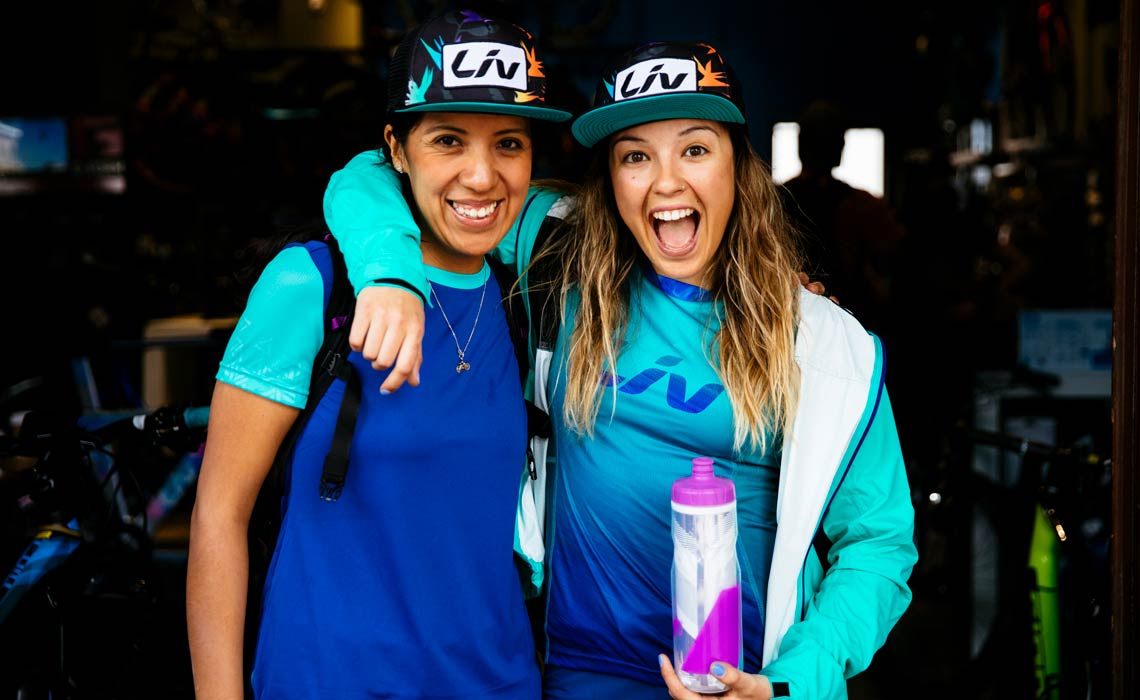 Anna and Sandra are ready to ride.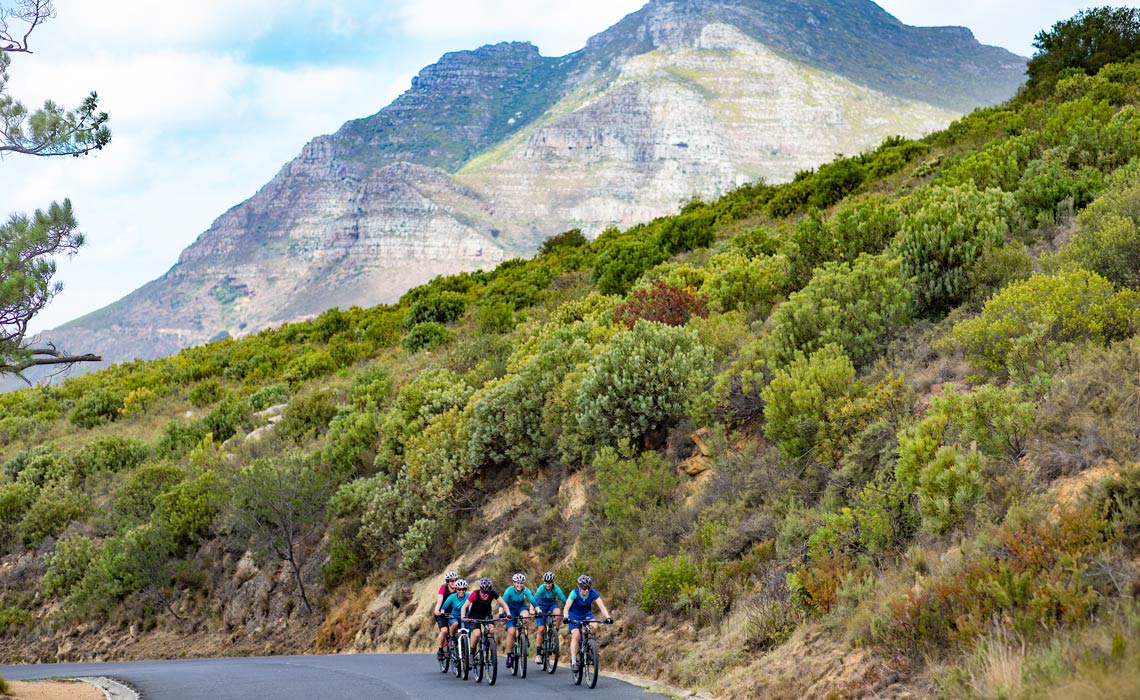 A climb with a view on the Squad's first spin off the plane.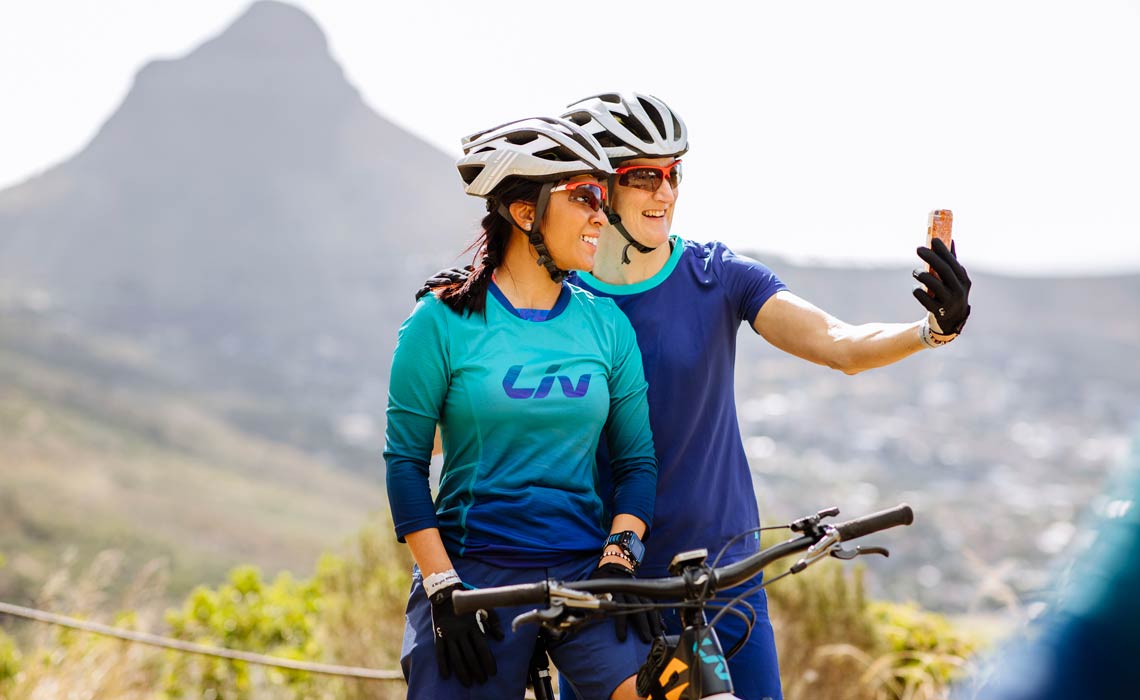 Kate and Lisa on their first ride together. Their extensive talks in preparation for Cape Epic were already paying off, they were like old friends.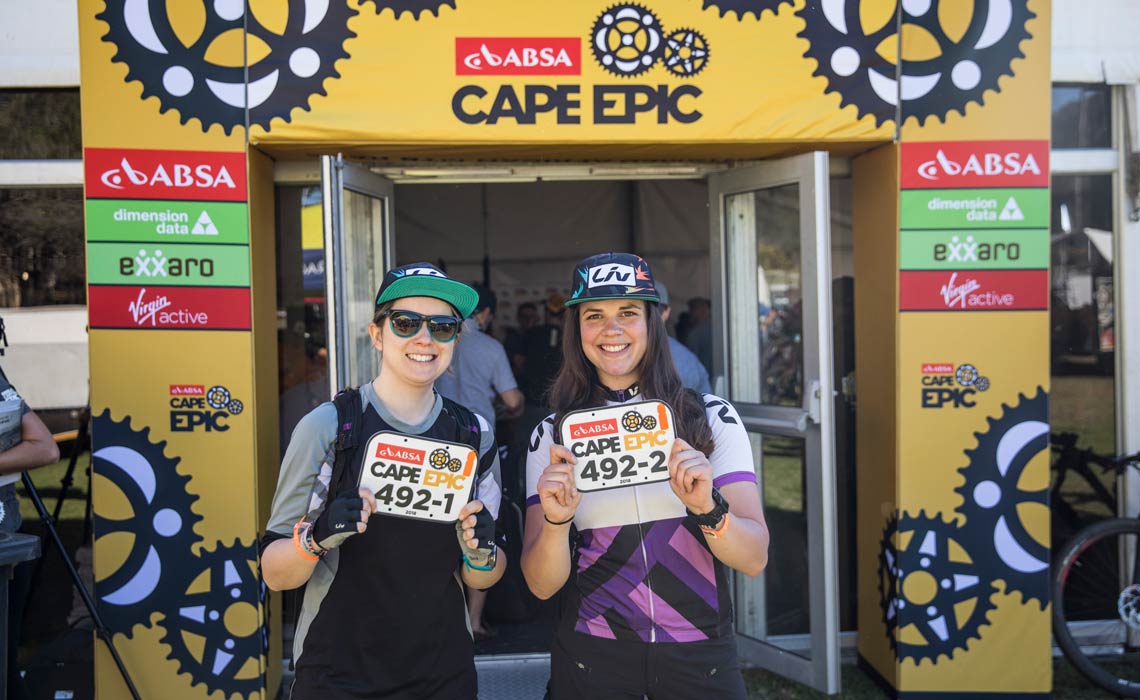 Madeleine and Olivia at registration, the day before the race begins.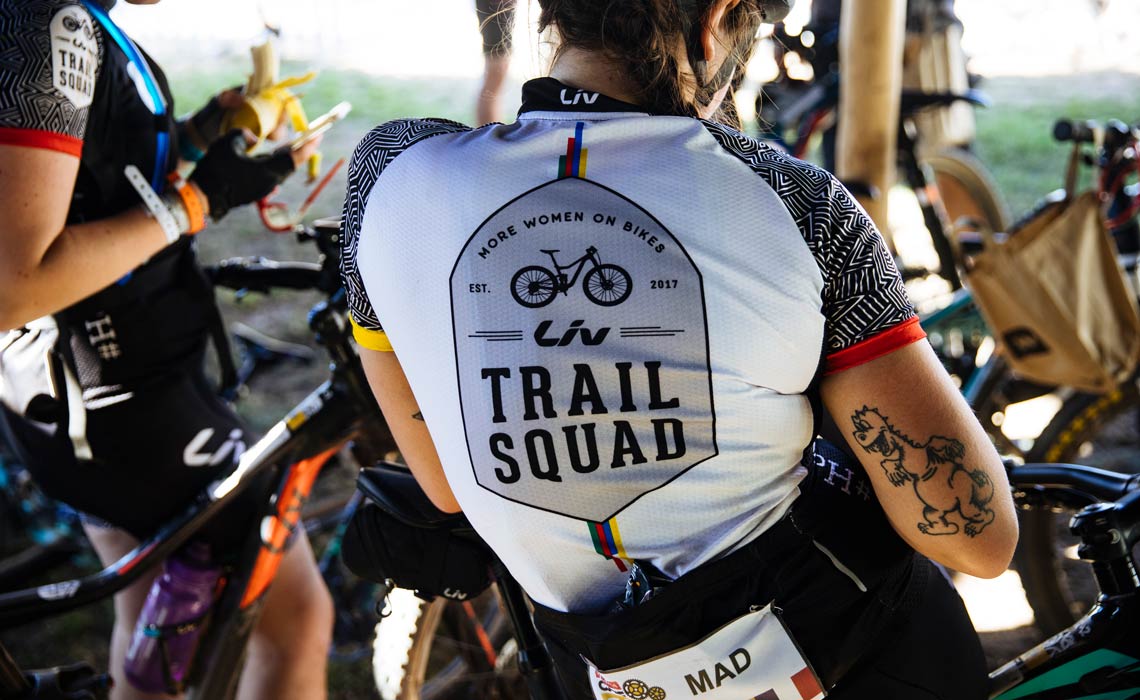 Oh, the nerves. The Prologue would be the first time each of the Trail Squad teams would race together.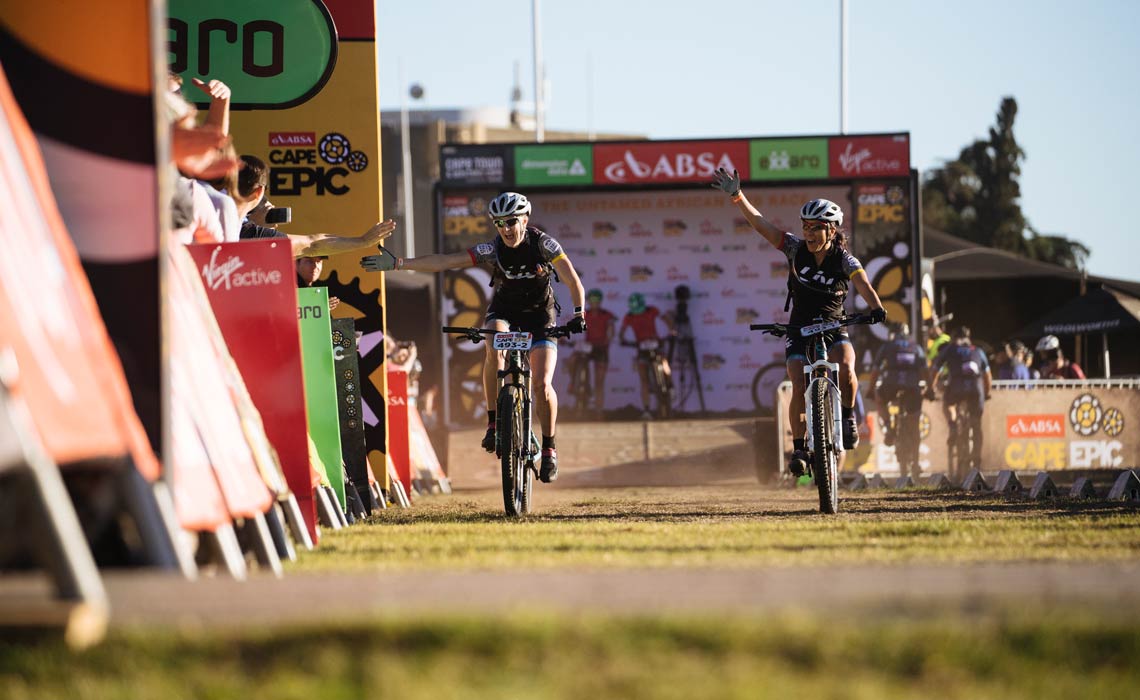 Lisa and Kate roll out of the start hut to the cheers of their families and Liv support crew.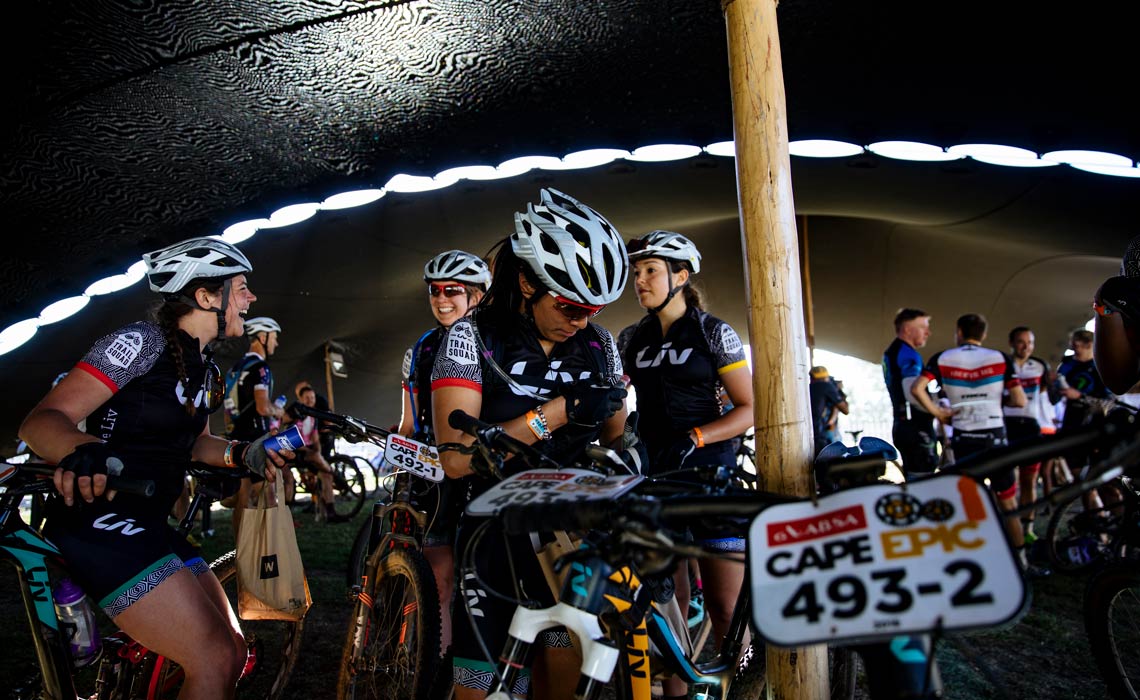 One day and only 20km down. Seven days and 628km more to go. We're just getting started.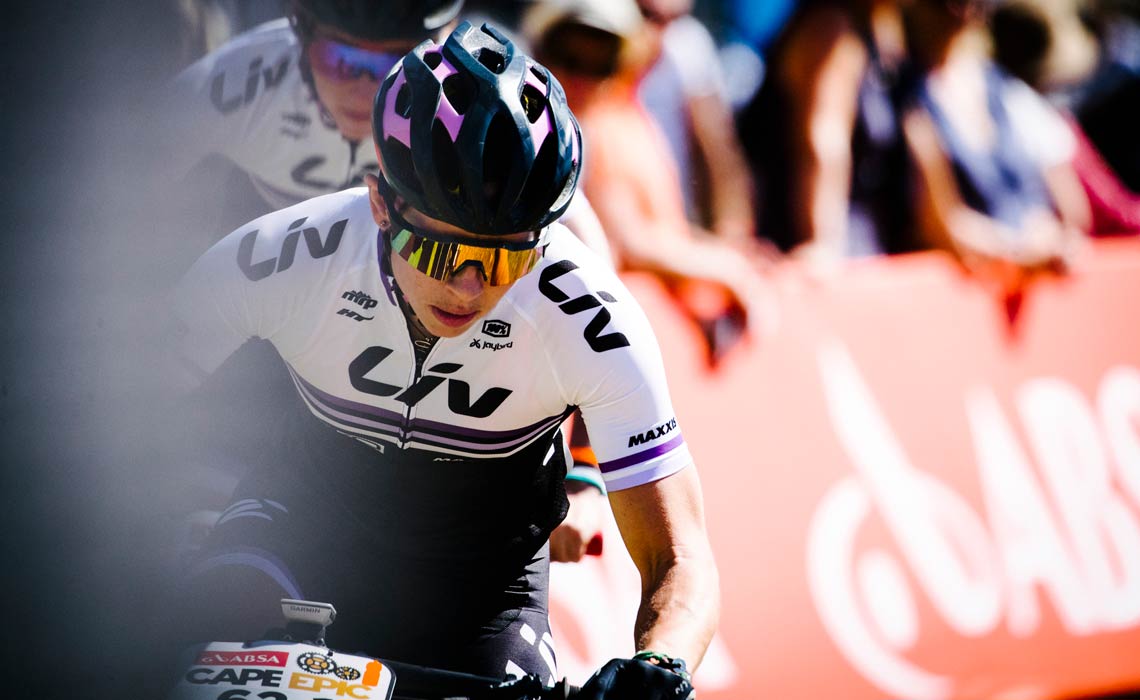 Serena leads the Liv Pro team into the first turn of the Prologue.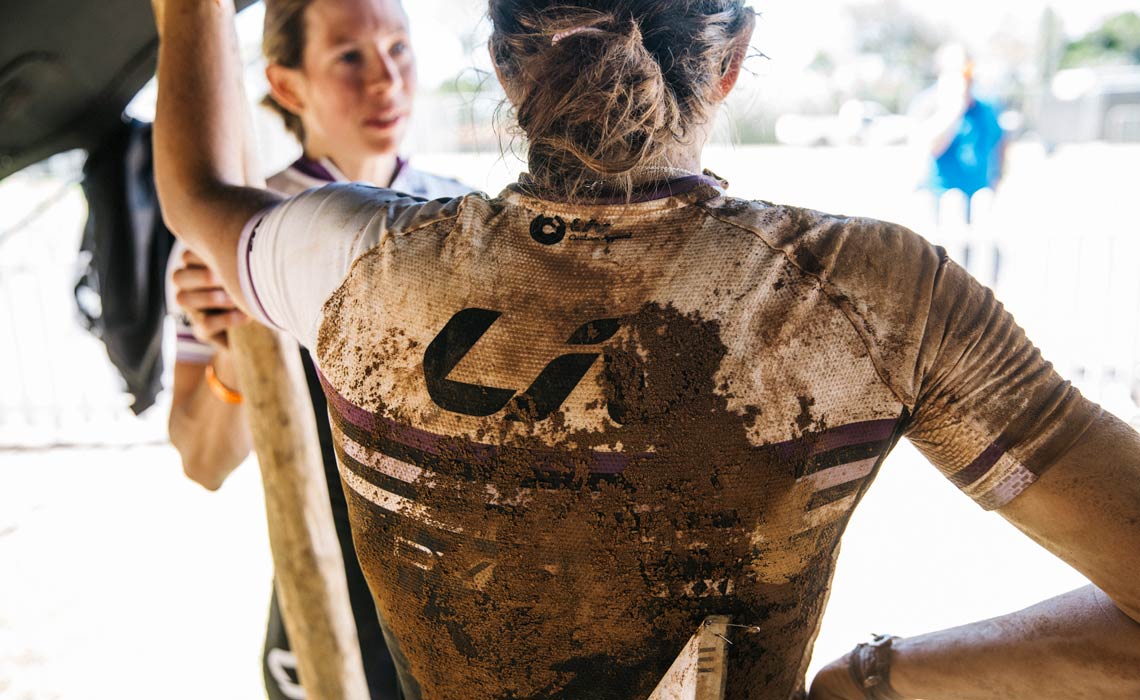 Kaysee's crash during the prologue was softened by the deep sand. No injuries were sustained.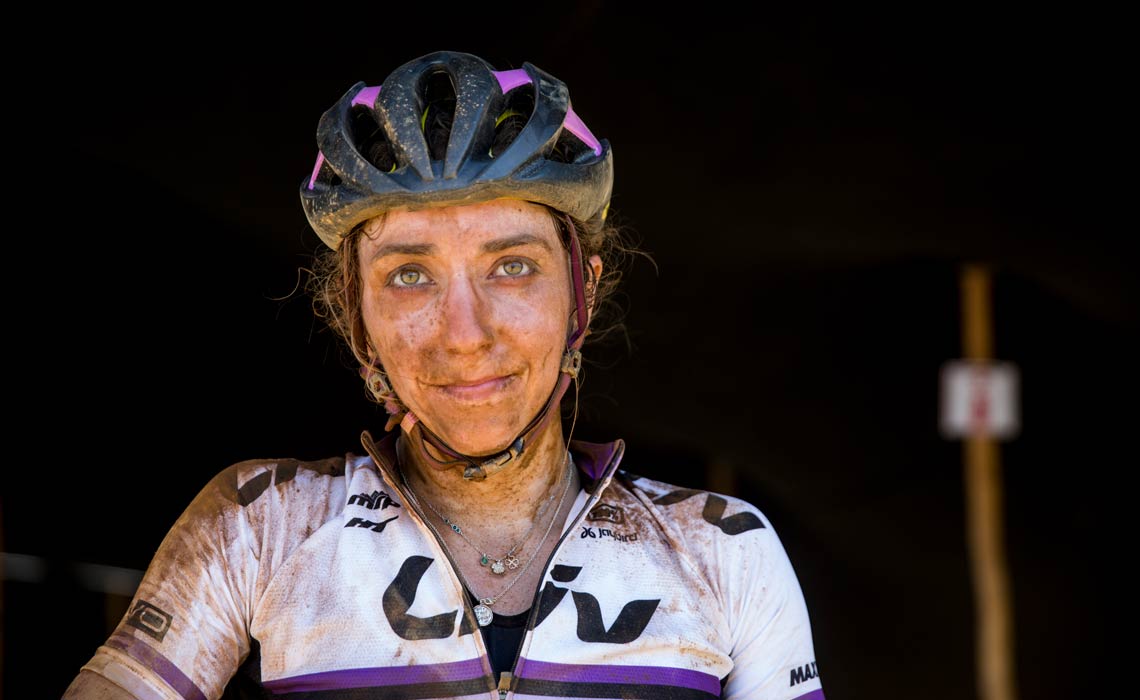 All Photos by Jeff Clark Photography.