We Are Epic | Episode Four
With the longest and the hardest days of the 8-day Absa Cape Epic behind them in Episode Three, it seemed that the worst was behind the Trail Squad racers who remained at the start of Stage 5. But they wouldn't be fooled by the shorter distances; what Stages 5-7 lacked in kilometers, they more than made up for in brutal climbs. On top of that, the forecast called for the highest temperatures of the week, spiking while the amateurs were on course at nearly 40 degrees Celsius. As Kate put it, "Nothing is going to be easy at this point in the race."
Though Sandra would not start on Stage 5, Anna soldiered on for the two of them after not finishing Stage 4. Olivia and Madeleine started the time trial as a team, but by the first water point, Olivia had no stored energy to combat the abrasive heat. With Kate and Lisa crossing the finish line, the question remained – would Madeleine be able to battle the heat alone? The time ticked down – 20 minutes to cut off… 15 minutes to cutoff… 10 minutes… and there she was. Only 9 minutes to spare.
After Kaysee and Serena battled to another blistering performance on Stage 5's time trial to move into 9th overall, what they had gained quickly withered away when Kaysee woke up on the morning of Stage 6 desperately ill. She hadn't slept much of the night, but emboldened by the strength of her partner they started the stage. Somewhere on course, Serena became sick as well. Would they finish after all they had been through?
The Trail Squad Cape Epic Teams:
Lisa Land (Lake Havasu, Arizona, USA) & Kate Ross (Melbourne, Australia)
Anna Barea Garcia (Sant Joan de Vilatorranda, Spain) & Sandra Reyes Coronilla(Mexico City, Mexico)
Madeleine Gerard (Six-Four-les-Plagues, France) & Olivia Smedley (Plymouth, UK)
The Pro Team:
Kaysee Armstrong (Knoxville, TN, USA) & Serena Bishop Gordon (Bend, Oregon, USA)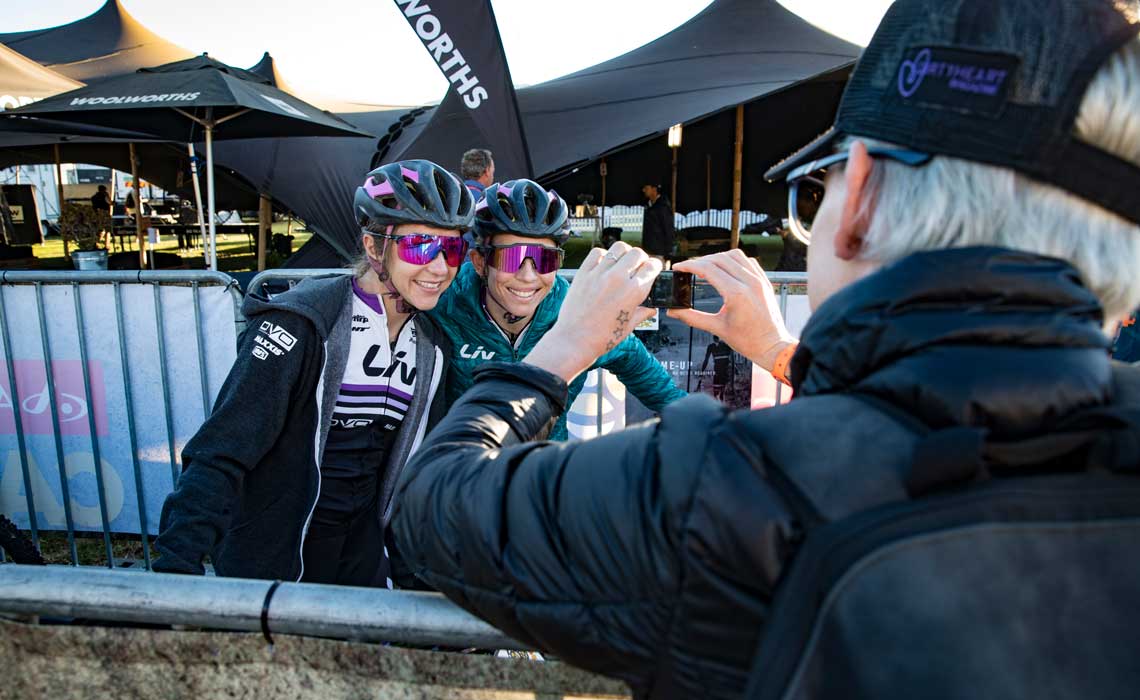 Positive vibes and big smiles at the start of Stage 5 - the 39km Time Trial.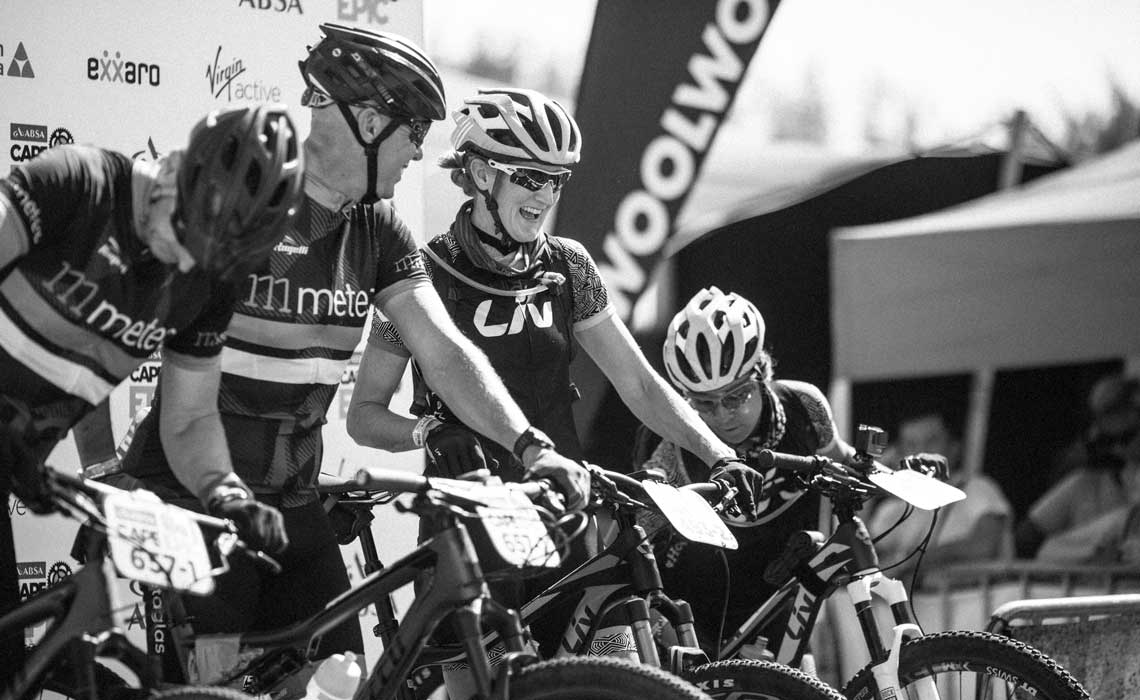 Lisa and Kate make friends before dropping in for the shorter time trial stage.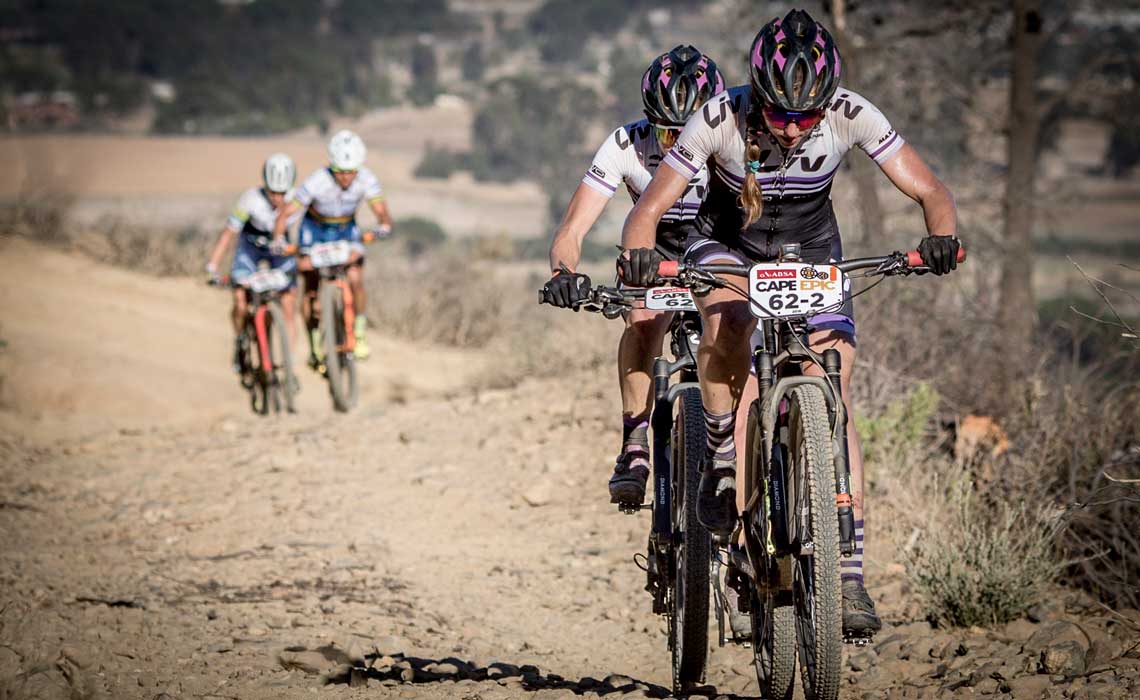 Teams were sent off together, separated from their competitors by a set amount of time. Kaysee and Serena put their heads down and set a fast pace.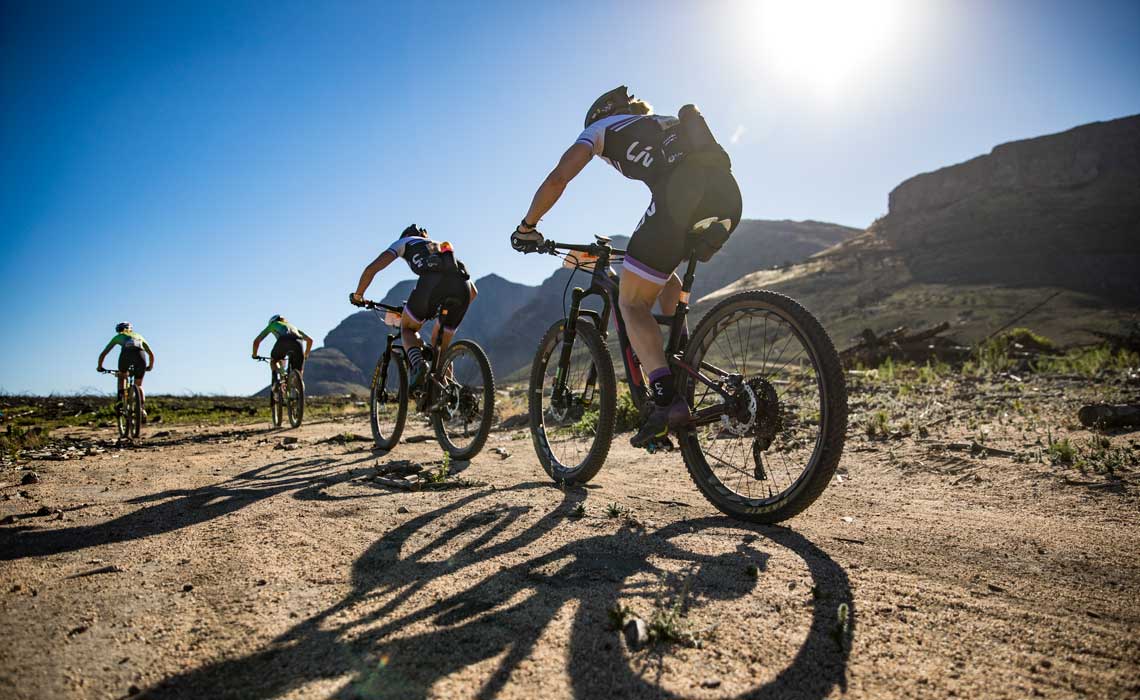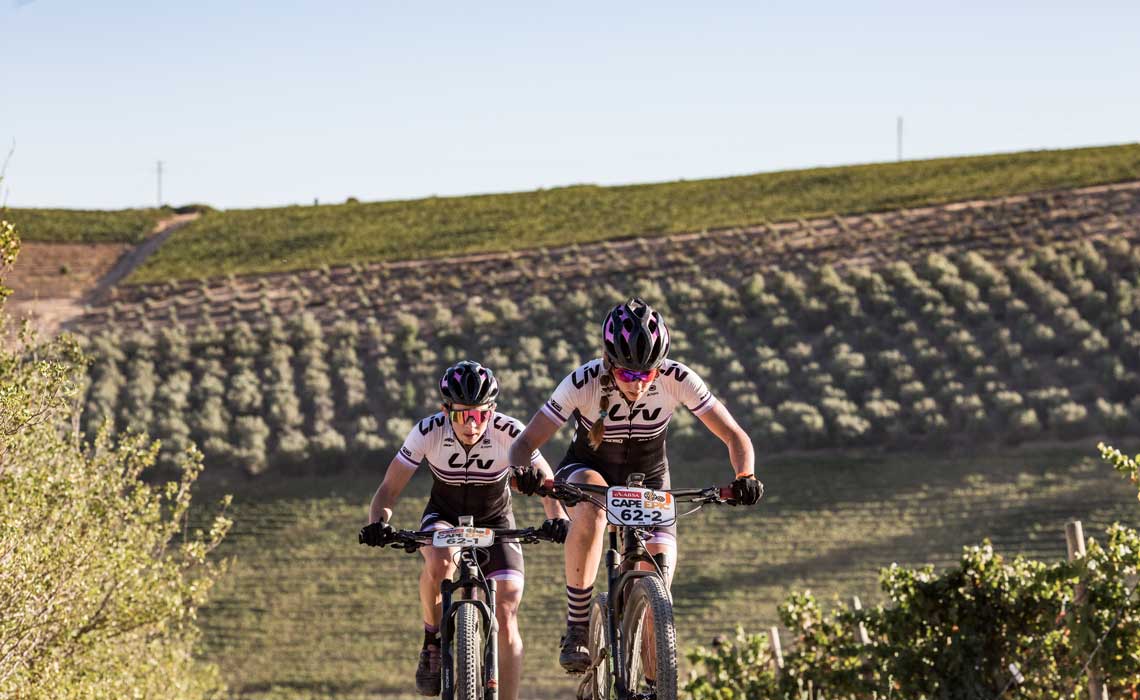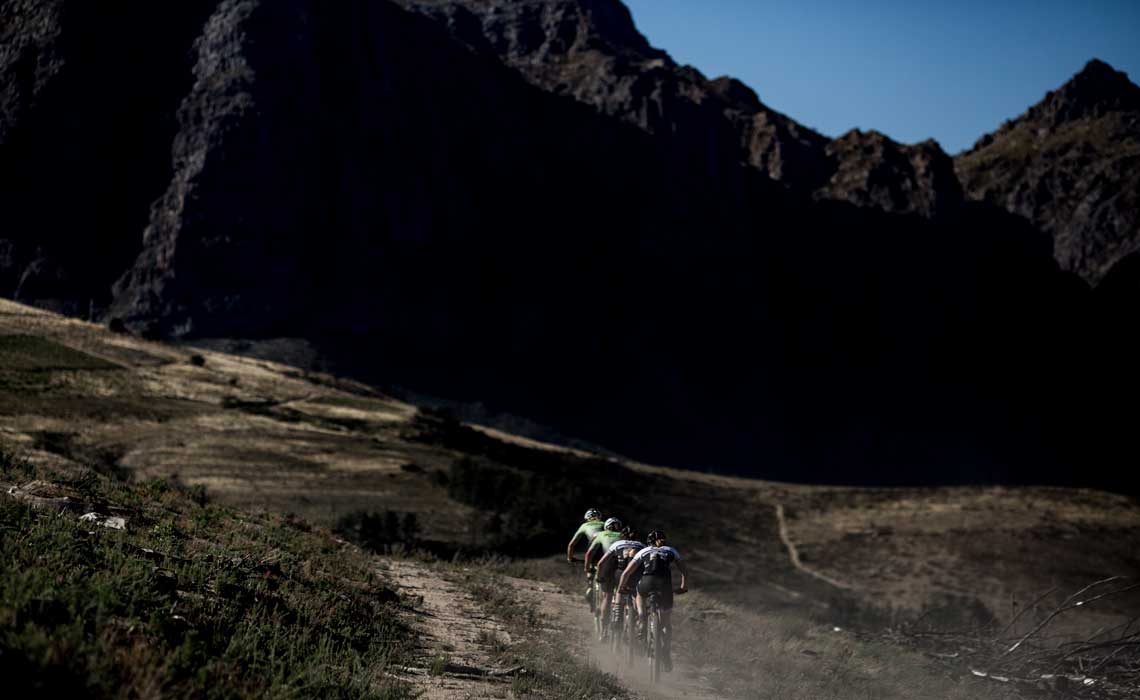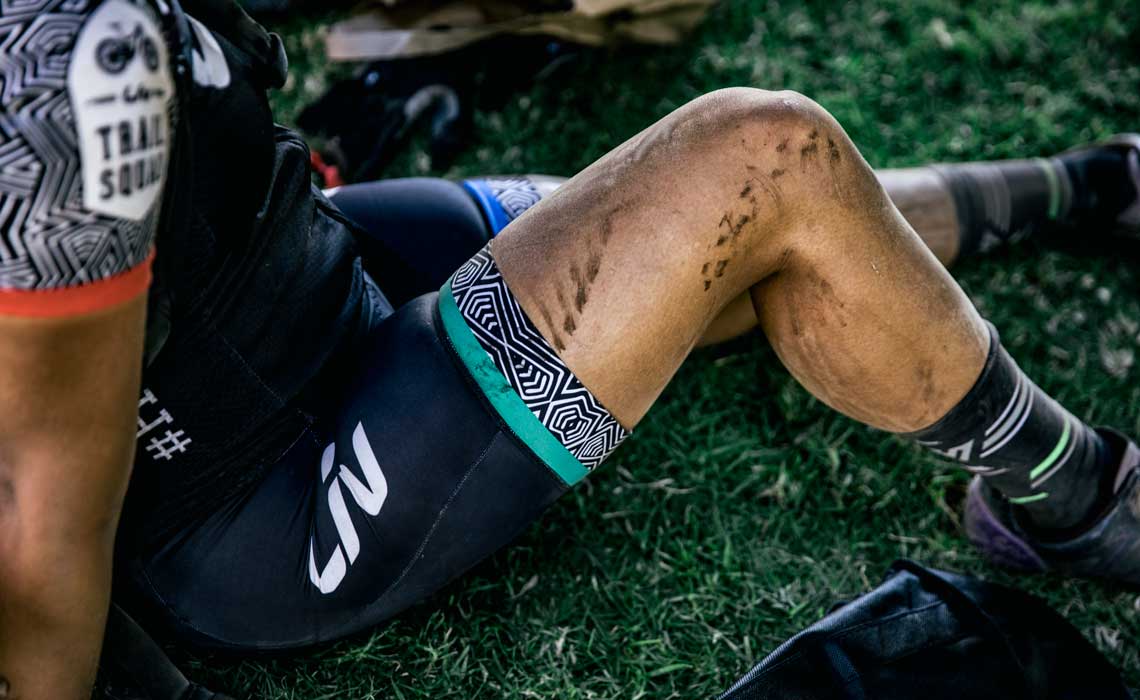 By the time Anna, Kate, Lisa, Olivia, and Madeleine left the start hut, it was already the heat of the day. Temperatures soared to near 40 degrees.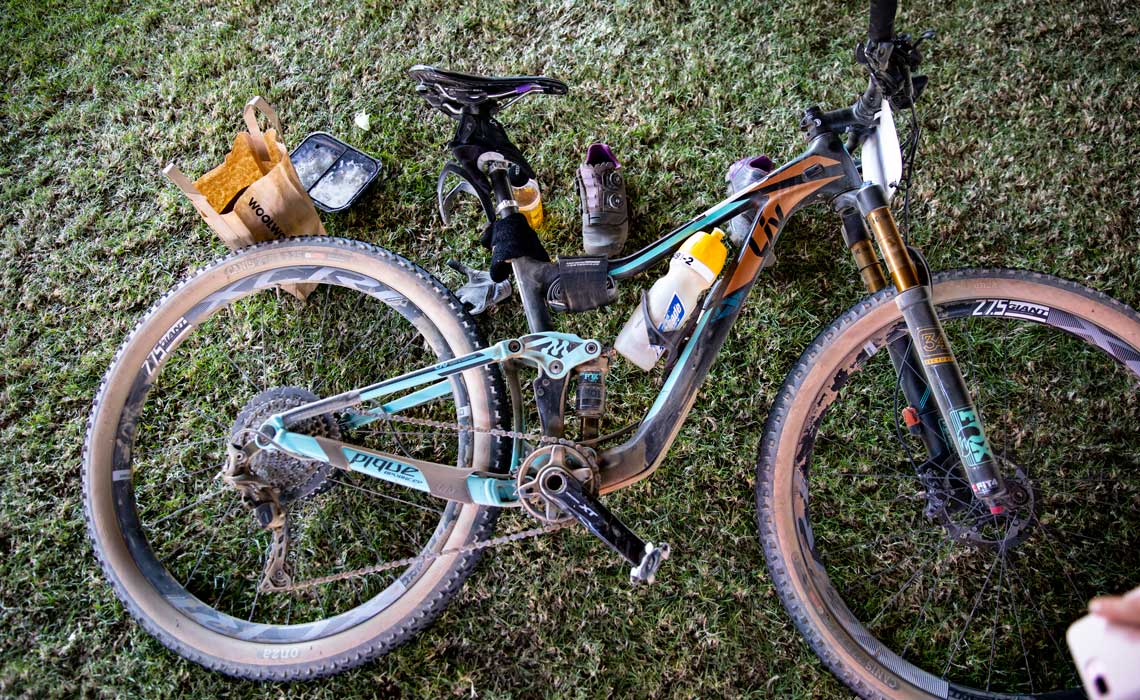 Food first. Shoes off. Bike wash later.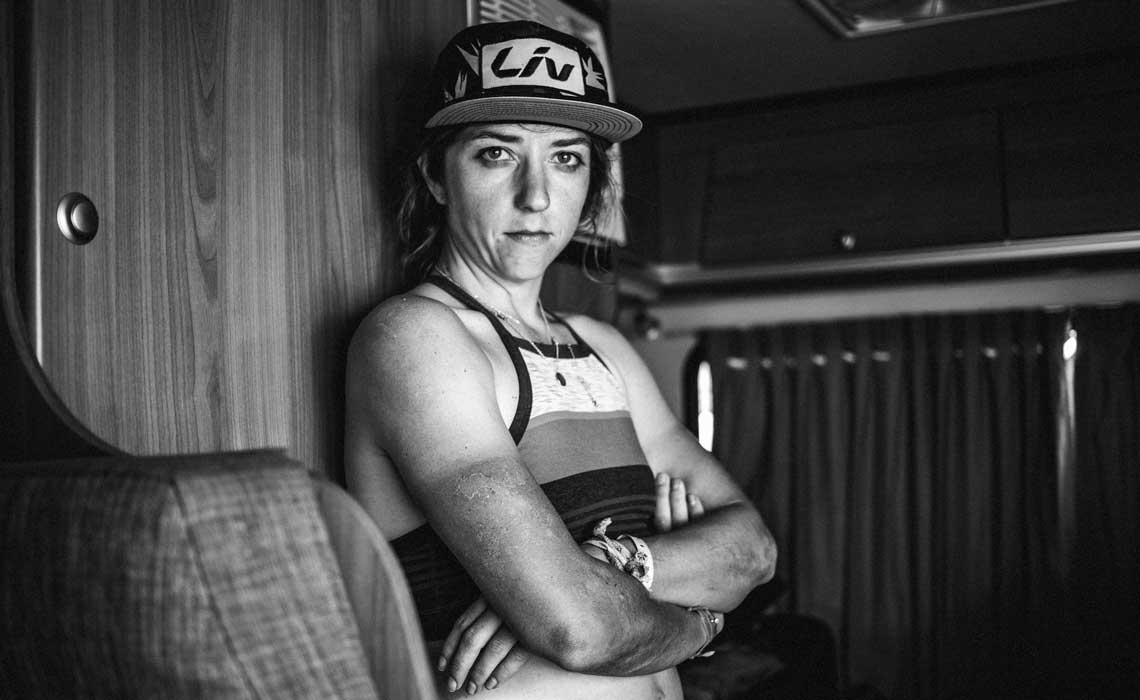 A fierce Kaysee after finishing Stage 5 in 8th place and moving well into the top-ten overall.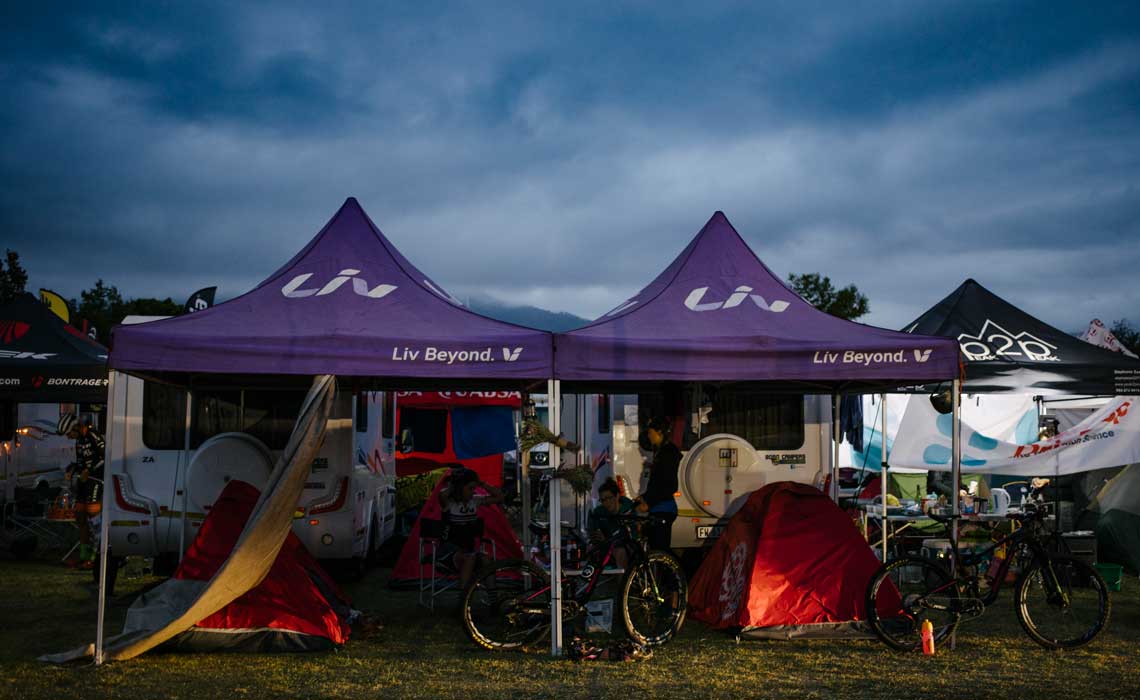 The morning of Stage 6 was destined to be a different story. The Liv Pro camp was a somber place at the crack of dawn.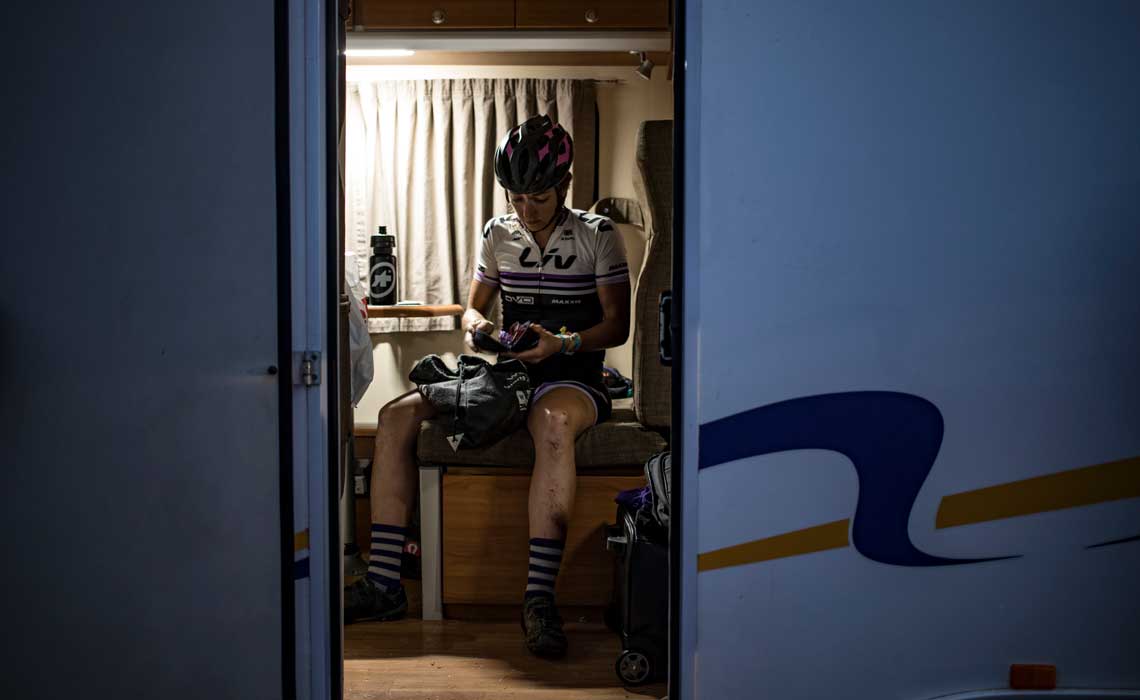 Kaysee had been up through the night - it was the stomach bug. Unsure how she would keep a competitive pace in the pro field while not feeling her best, a few tears were shed.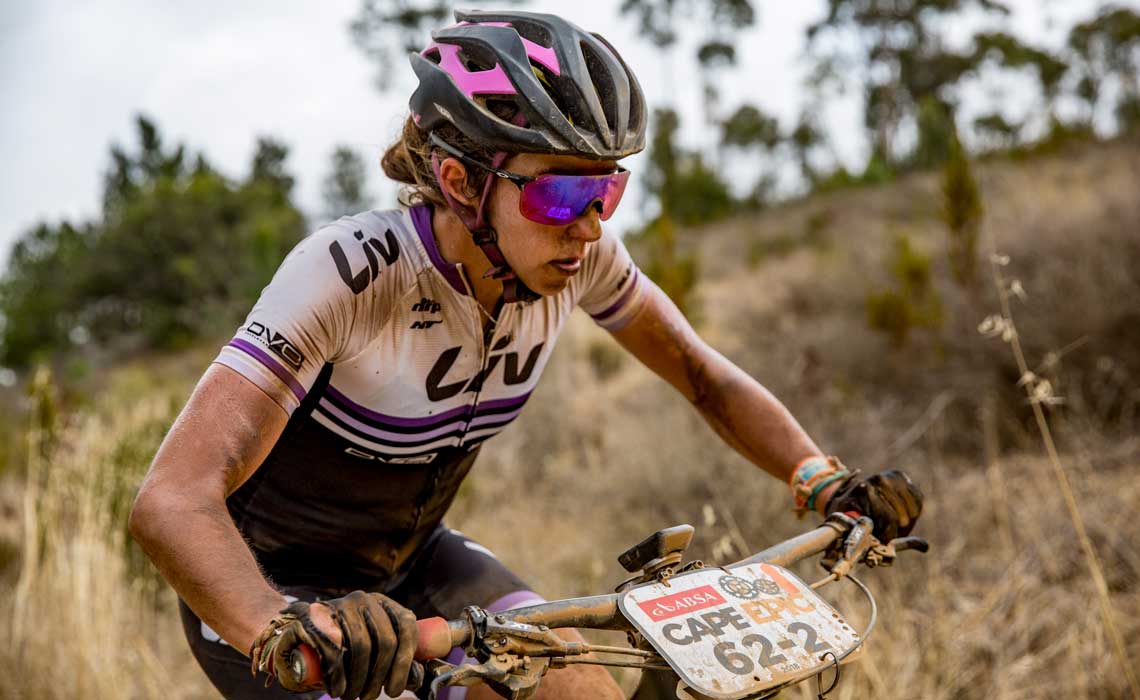 But there is no time for feeling sorry for yourself at the Cape Epic. Kaysee pushed on.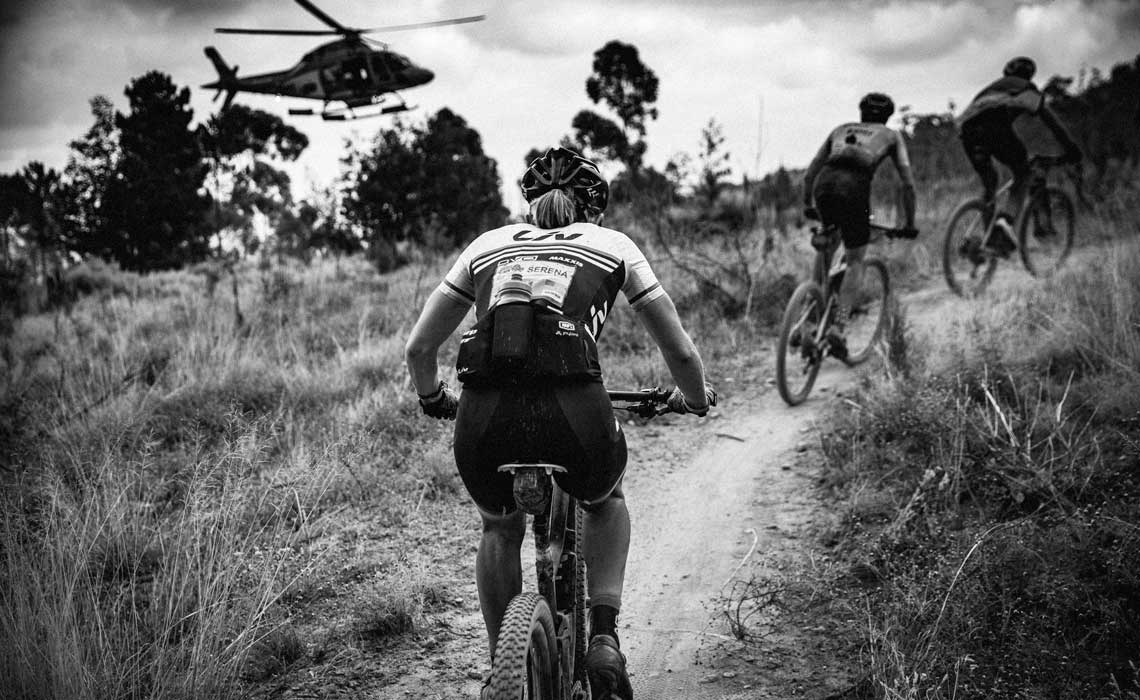 During Stage 6, Serena would also become ill and stop taking in precious calories.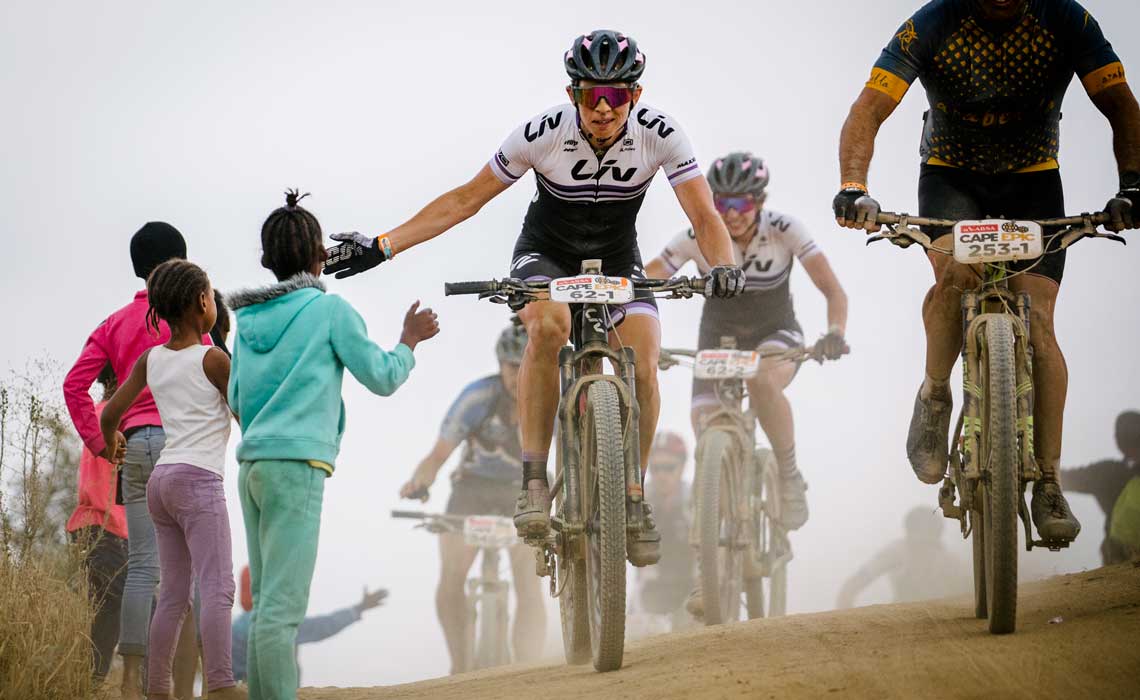 But the duo found moments of motivation with the help of tiny fans. The pro team would cross the finish line, pale and depleted of energy, but they finished.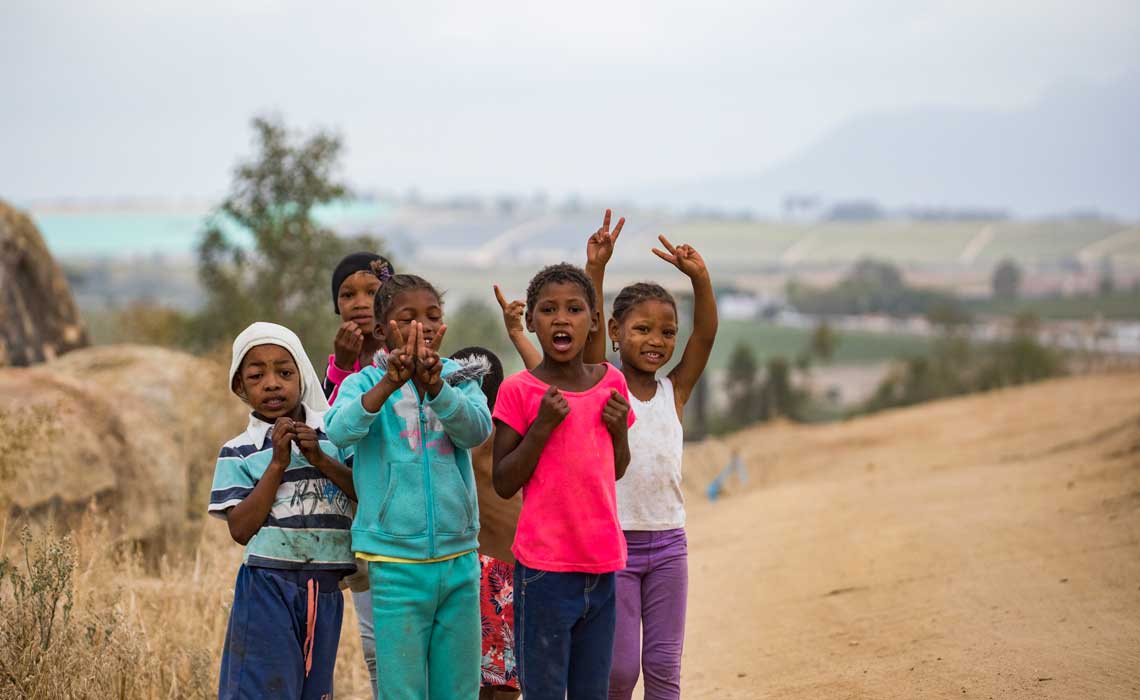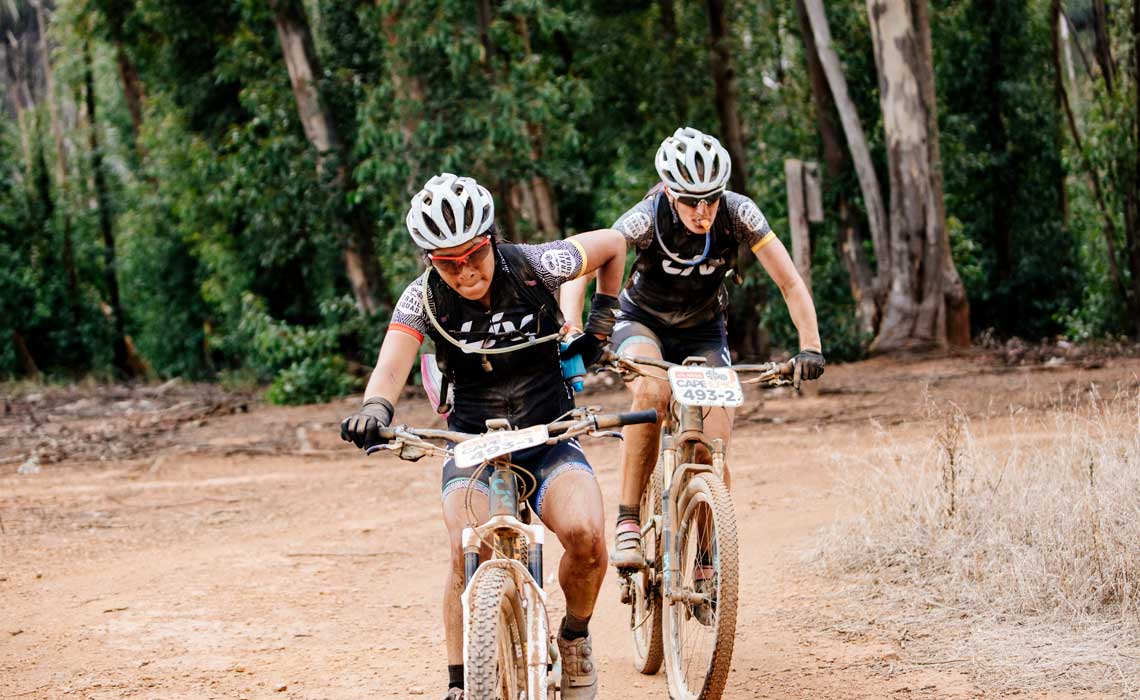 Lisa and Kate found themselves feeling better and having a bit of fun on Stage 6.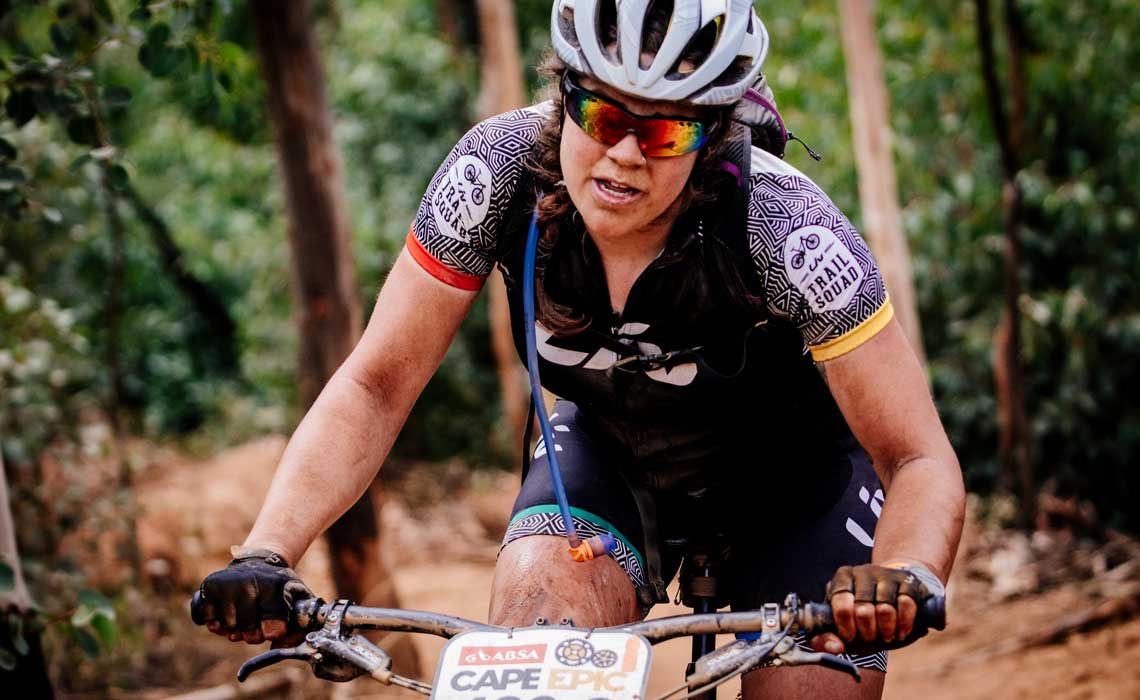 With the end of the Cape Epic nearly in sight, Madeleine had even more motivation to finish.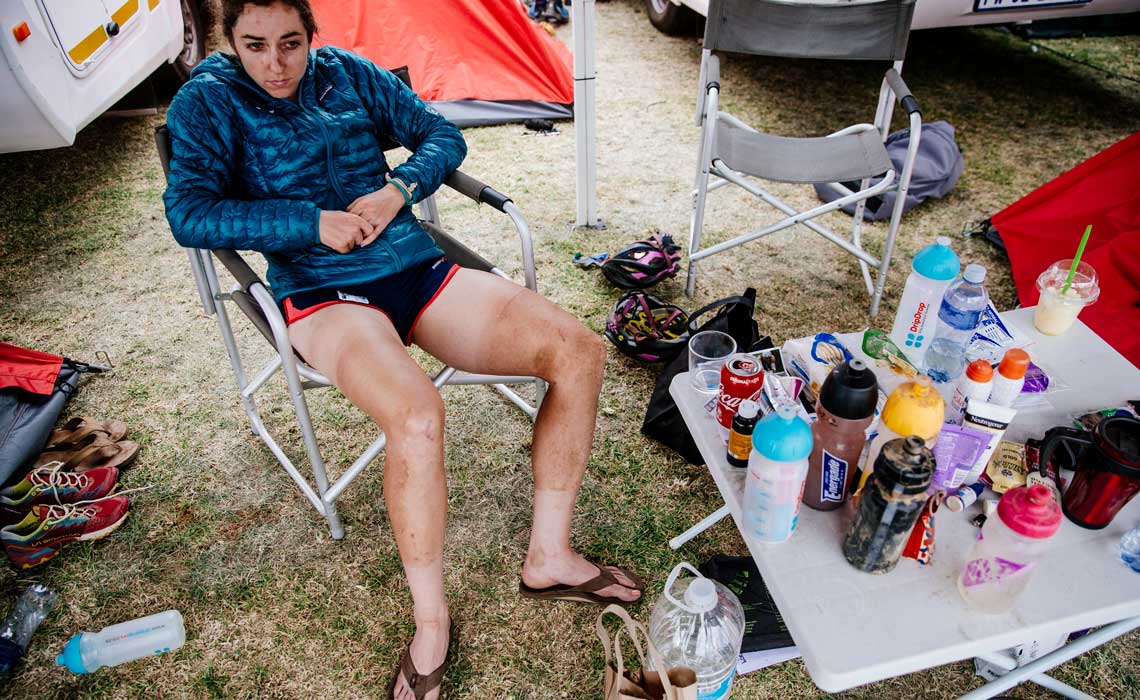 Post Stage 6 vibes. Crackers, Sprite, and medicine from the medic. Their advice, "If you were at home, you wouldn't leave your couch if you felt this bad." Kaysee and Serena's outlook, "We'll see what tomorrow brings." 
All Photos by Jeff Clark Photography.