Representation Matters | Ayesha McGowan
Video courtesy of Nike & The New Company
Ayesha McGowan is an aspiring professional road cyclist, an advocate, and a creator – of music, of video and photography; she's also a traveler, and most importantly, a granddaughter – a daughter – a wife. This is Ayesha. #LivForward
It has been said that Ayesha McGowan's secret sauce is her mental toughness.
Mental toughness is the eloquent version of stubbornness, and Ayesha's ok with owning up to that quality trait as well. It comes from a life of being harder on herself than anyone else. She doesn't accept the word "no" for an answer and she certainly doesn't stand for being told of what she is capable.
"I come from a stubborn family," said Ayesha. "My grandparents had seven kids, they weren't very wealthy and they managed to get them all into college. I have a history of strong people to look up to. That, in combination with my own stubbornness, has been pretty helpful in my journey."
Ayesha's journey isn't a straightforward one. She was a pre-school music teacher who found cycling as a commuter in college and is now pursuing a professional road racing career (long story, read on). It's a journey that has required strength and stubbornness in equal doses.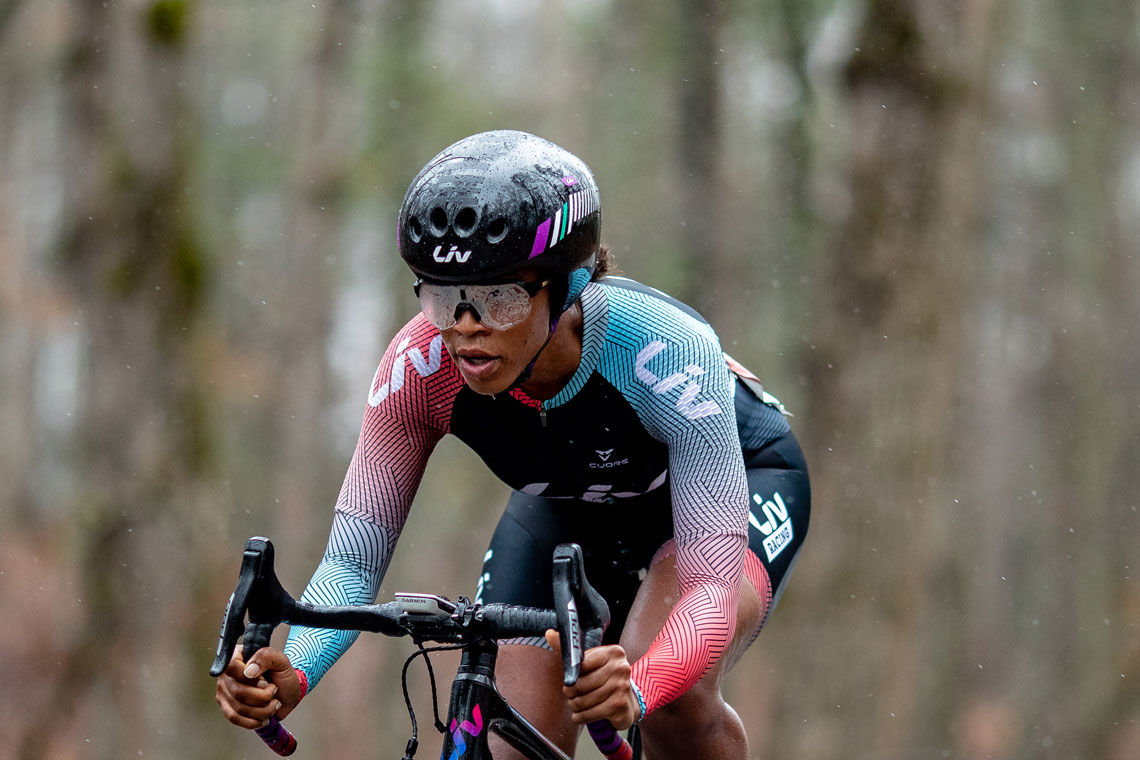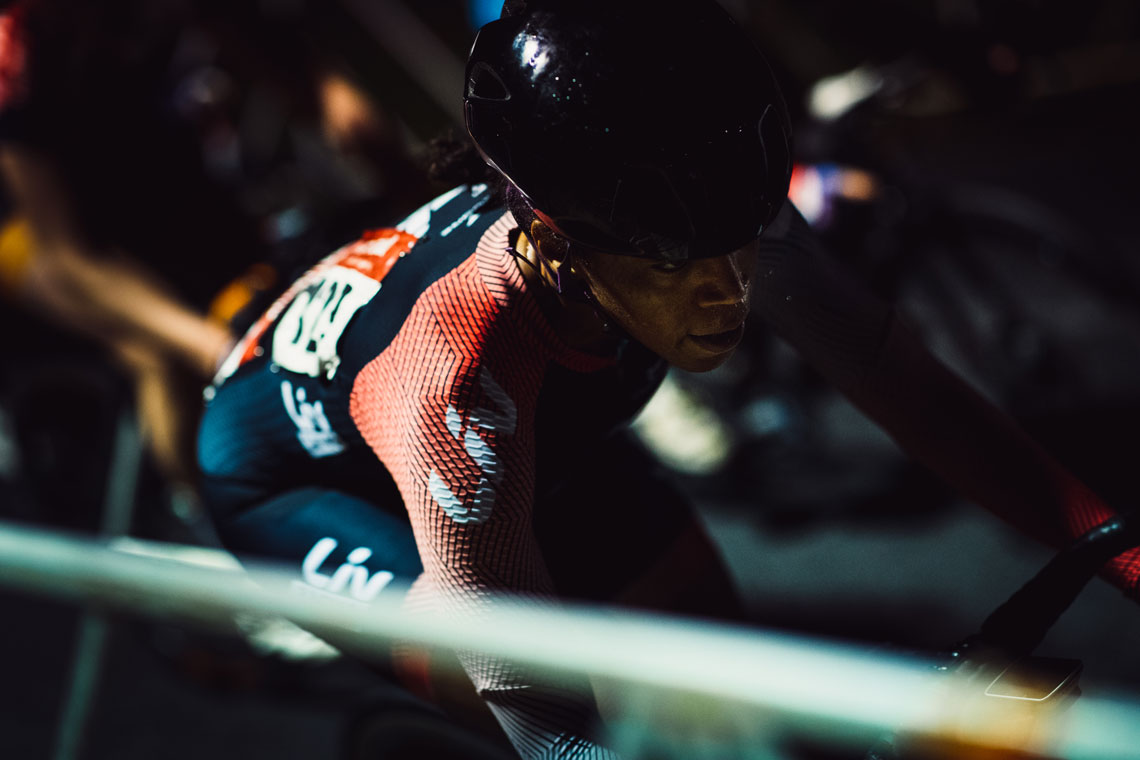 "My grandma forbid me from riding my bike to see her, but I do it anyway."
Ayesha rides 80 miles from her house near Atlanta, Georgia to her grandmother's (and then a little farther to get in a full century). It's great for training. To her grandmother, the idea of riding 100 miles alone near a heavily-populated city sounds like the most dangerous thing in the world. To Ayesha, it's just another day on the bike.
"My grandma is my favorite person in the world," said Ayesha. "She's just so capable. She couldn't get the lawnmower to start and there were all these men around and nobody could do it. She just did it herself. She does the things that she wants to do and doesn't ask for permission."
Turns out, the apple doesn't fall too far from the tree. Ayesha's grandma has been very supportive of her cycling. In fact, Ayesha claims her greatest cycling achievement was riding a tandem with her 80+-year-old grandma in Atlanta.
"She never says no. Her only complaint was that the saddle was uncomfortable; she got so mad because I didn't tell her about chamois shorts," said Ayesha through belly laughs.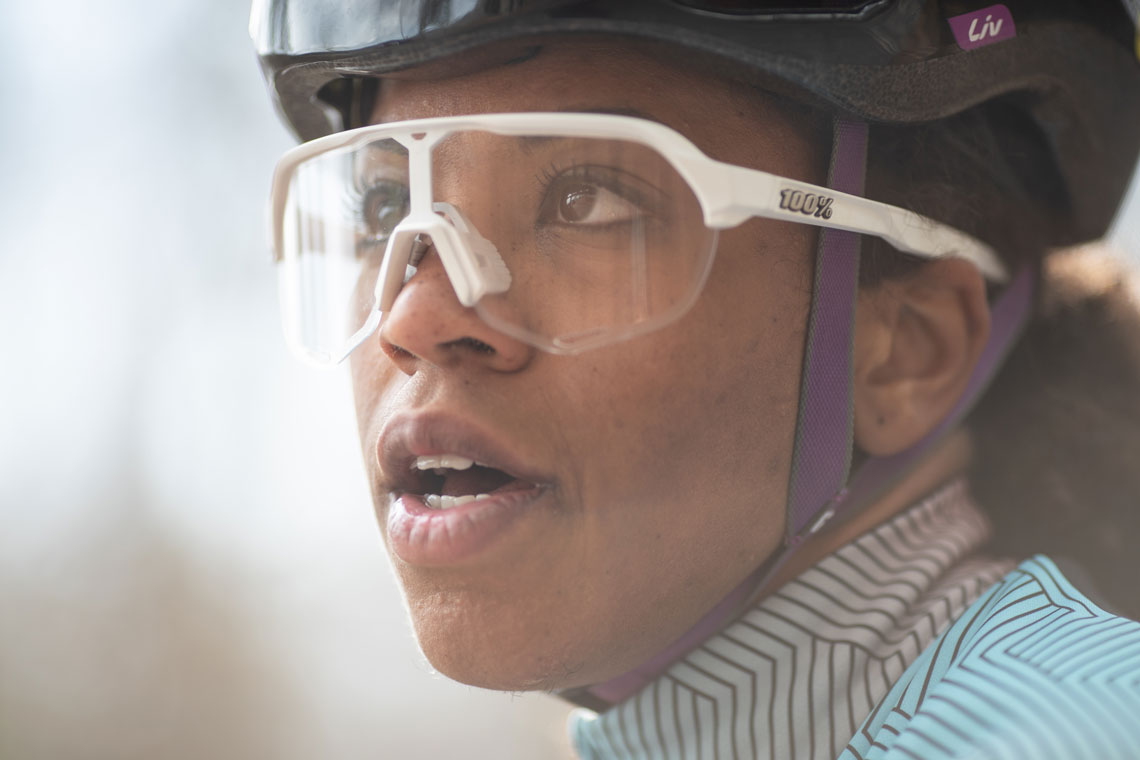 The Dream
Become the first African-American woman on a pro road cycling team.
The dream is simple, yet so complicated. Road cycling is an individual sport, but success is achieved as a team. Within a team, you have a sprinter, a climber, all-rounders and time trial specialists. Together the individuals on a team work to support the one rider that has the best chance of winning.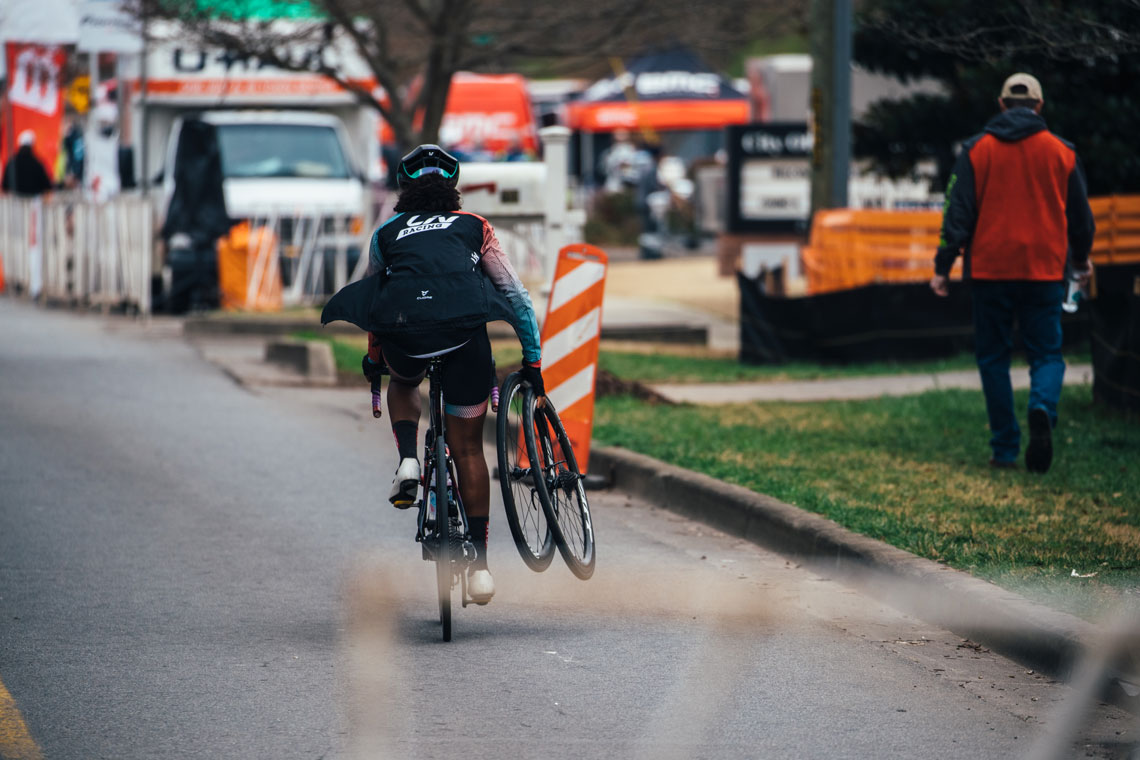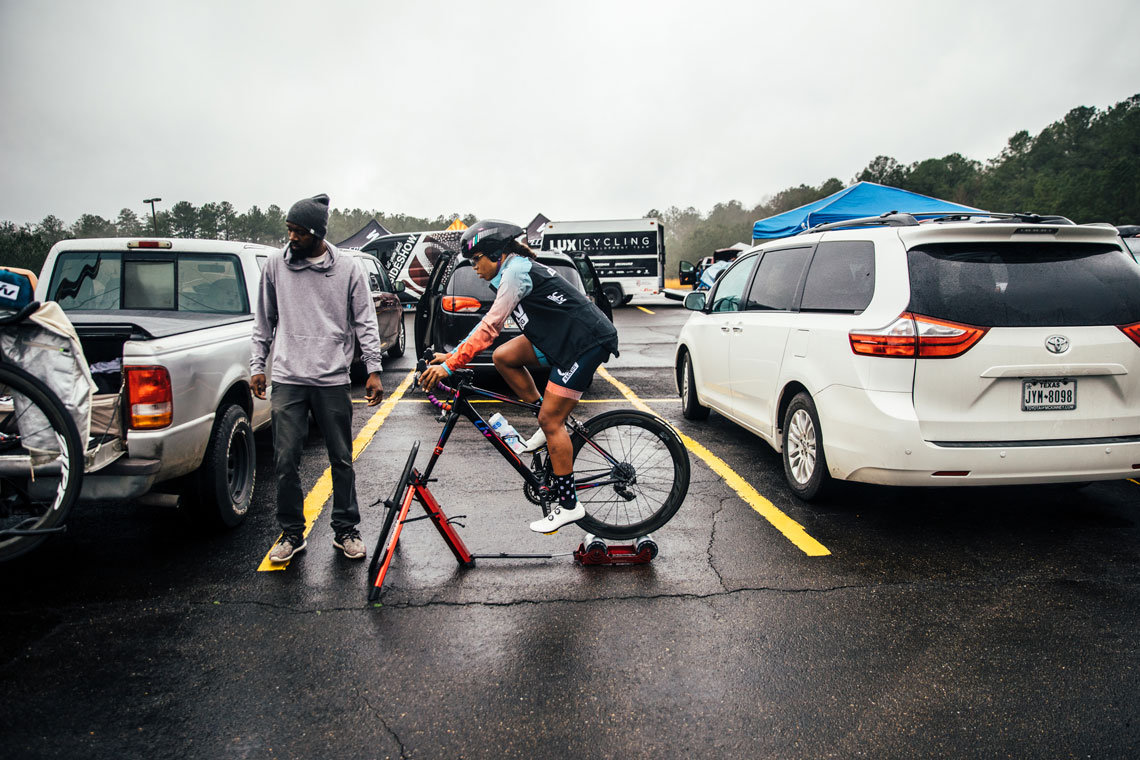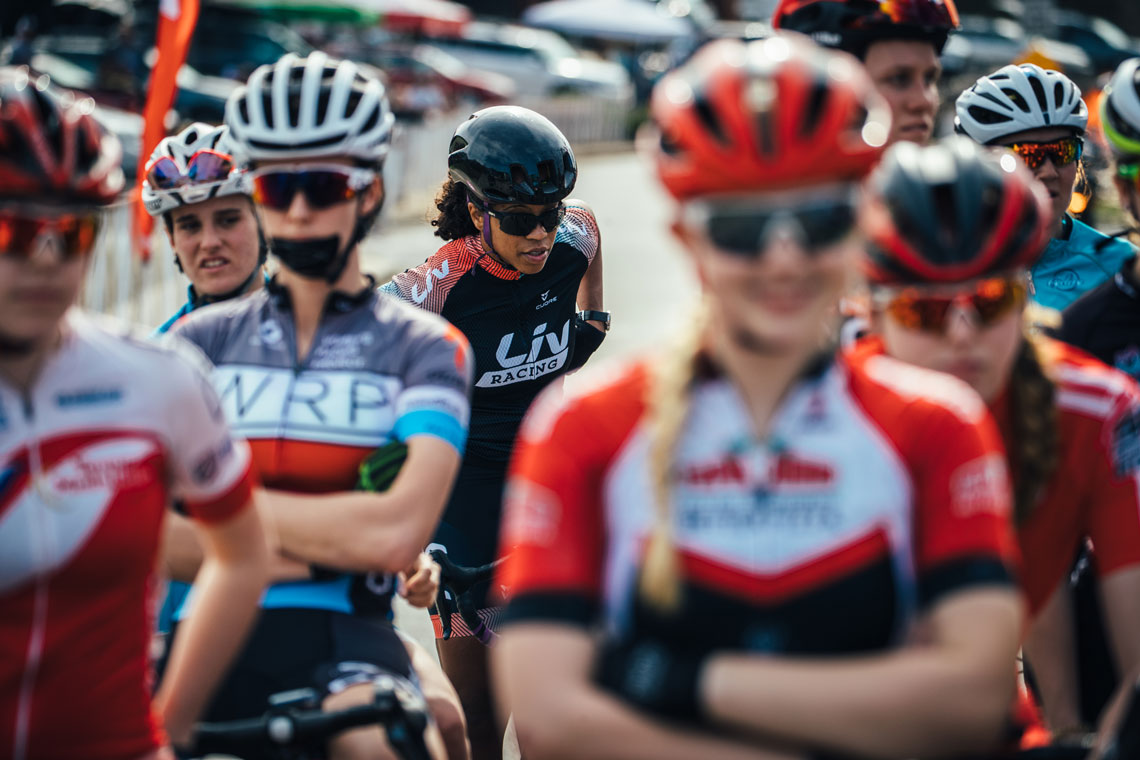 She's not waiting for an invitation to join the club. No – she already belongs. She's treating herself as a one-woman cycling team and making it happen. The time is now.
"I race bikes. I am a bike racer," Ayesha says confidently. "I've made sure I have all the things I need. I feel physically prepared, I'm with Liv now and I feel prepared equipment-wise, I've got nutrition figured out – I feel like I have all the pieces and it's up to me now to carry it across the finish line."
Ayesha's cycling journey started when she moved away from home. Simultaneously she gained independence and a commuting bicycle. Together, they broke out of a limited view of the world to find freedom and empowerment.
"I've always been a very obsessive person, to a degree," said Ayesha. "But, I feel like bikes gave me a positive obsession."
When racing presented itself as an opportunity, Ayesha wasn't immediately winning any races but she progressed quickly. It's when she started looking for other women to look up to in the sport that she realized there were no other African American women racing road bikes. And, being stubborn, she wasn't having that.
"The goal to turn pro was impulsive, but it didn't seem like a ridiculous thing in my head in that moment… so here we are."
"I race bikes. I am a bike racer. I am no different from any other bike racer."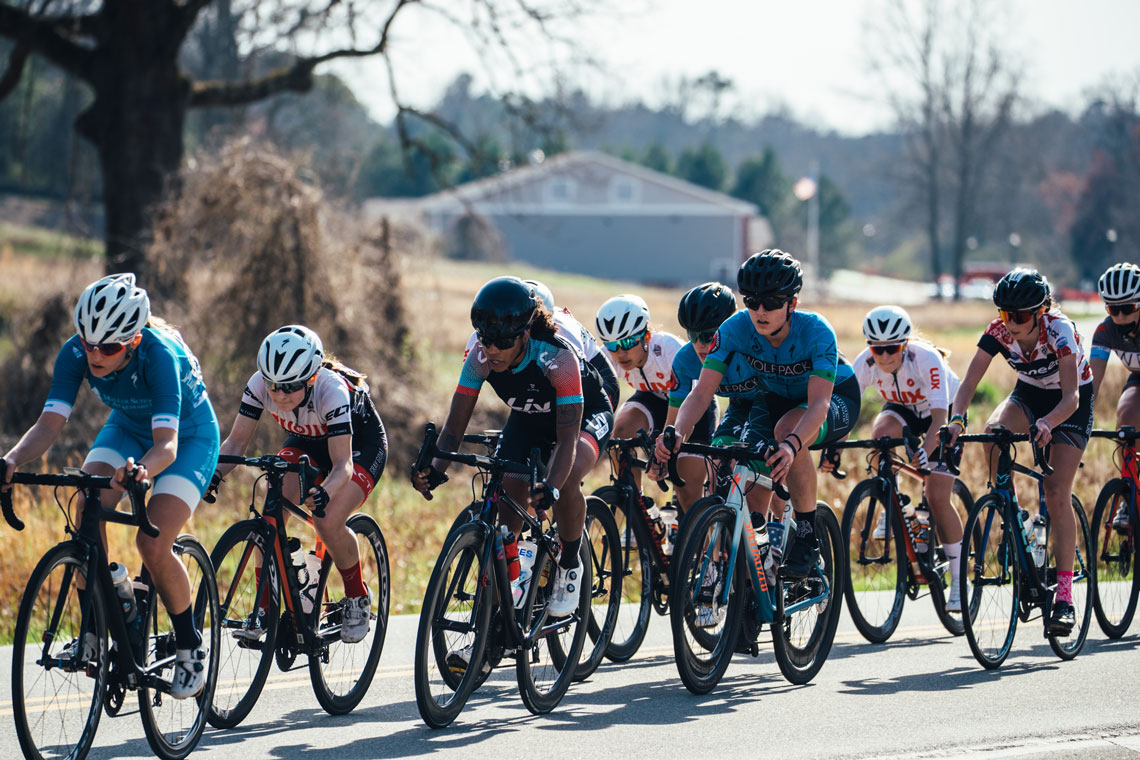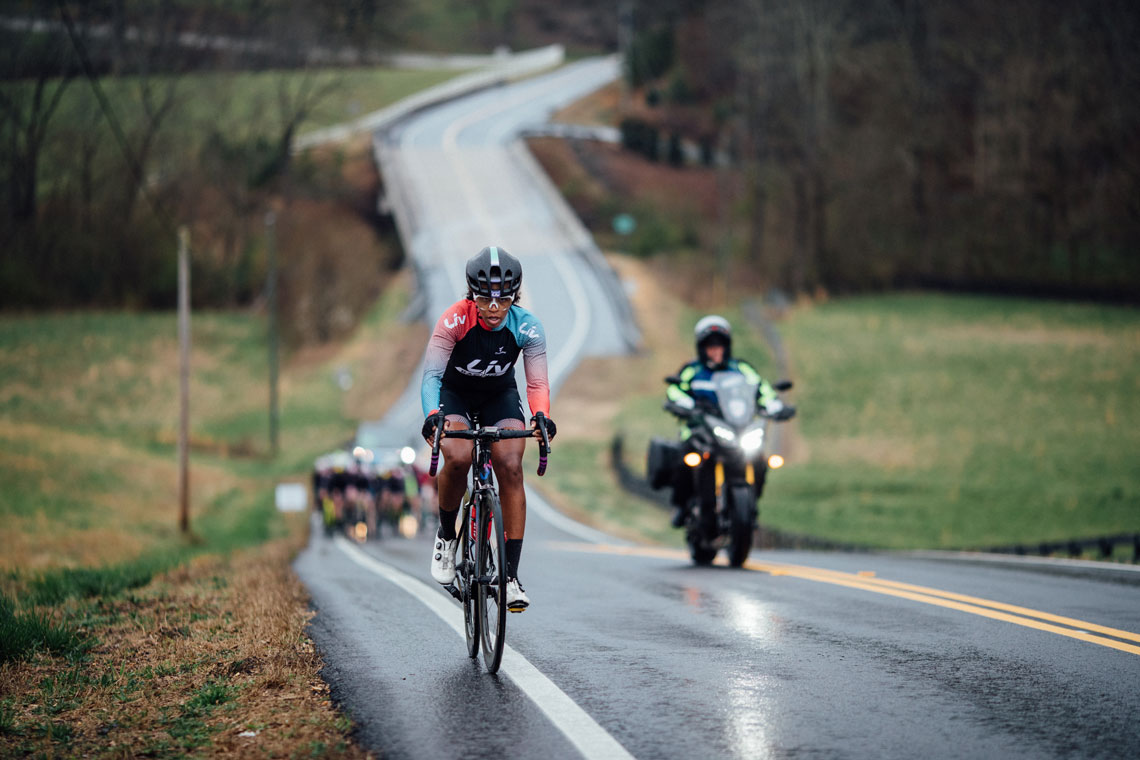 Opening Doors
Though Ayesha admits her racing goals are for her, solely to see what she's capable of and how far she can go in the sport, her elevated position in the cycling world and growing accomplishments have bestowed on her the title of, "Inspiration." Inspiring the next generation of African American female cyclists is a role that seems so natural for her now, but it was something that she had to grow into.
"I've been able to use bikes as a tool for encouraging other people, which made me a leader," said Ayesha. "This simple machine gave me the tools I needed to become a better person and a more confident person. Bikes are empowering in general, for so many reasons."
The empowering nature of cycling has helped Ayesha grow into advocacy. She's a staunch believer in being an advocate by example, which most of the time means showing up and putting herself out there – easier said than done. Showing up in a space where you don't see anyone who looks like you takes courage and a certain level of risk. You feel like you have something to prove, not just for yourself, but for everyone else you are representing.
"It's much easier to enter a space where you can identify already and you don't have to blaze a trail. I've constantly found myself in spaces where most of the people around me were not women of color or black women. It's something that by the time you get to where I am at the age of 31, you get tired of it. Bike racing is super fun and I want everyone to have access to that."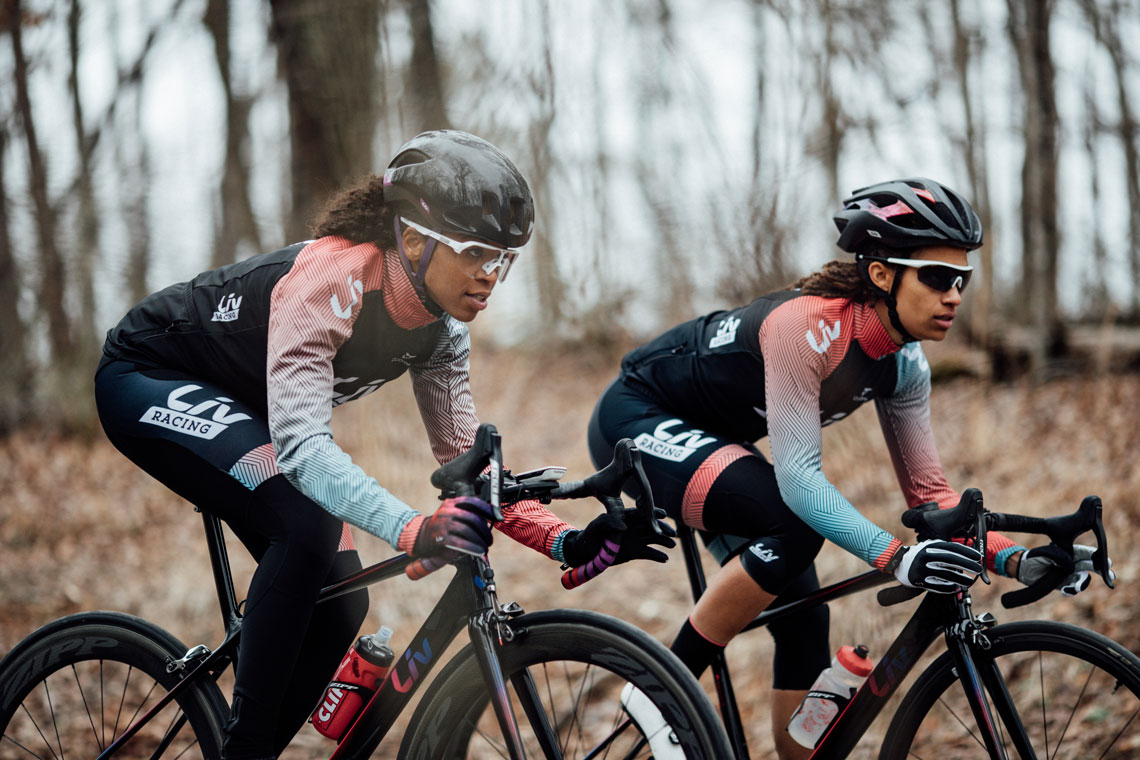 Ayesha aims to spark a love for cycling among women of color through speaking events, her blog, her podcast – Quick Brown Foxes, and most recently a virtual ride series.
"It's really important in this day and age to have an even playing field, even if that's, 'Hey, we all like to ride bikes.' It can open opportunities for more organic ways of interacting with people who aren't the same as you. That's why I started my virtual ride series."
That ride series took place during week-long blocks in January, February, and March of 2019 and invited everyone to join in on a virtual group ride – literally everyone: "Me, you, ya momma and your cousin, too!" according to Ayesha's blog. Do Better Together was all about just that – bringing people of all walks of life into the fold, because "we always do better by working together."
What's Ayesha's best advice for women, particularly women of color, looking to get into cycling?
"Start where you are."
Basically, success is different for everyone. Decide what success looks like for you and determine what you need to do to get there. Ayesha says being realistic and starting where you are can lead to amazing things.
"Cycling is a unifier," said Ayesha. "We all enjoy bikes. I want to encourage an idea of unity, not just among cycling disciplines [from the beach cruiser riders to the Cat 1 crit racers], but also all different ways people present or identify."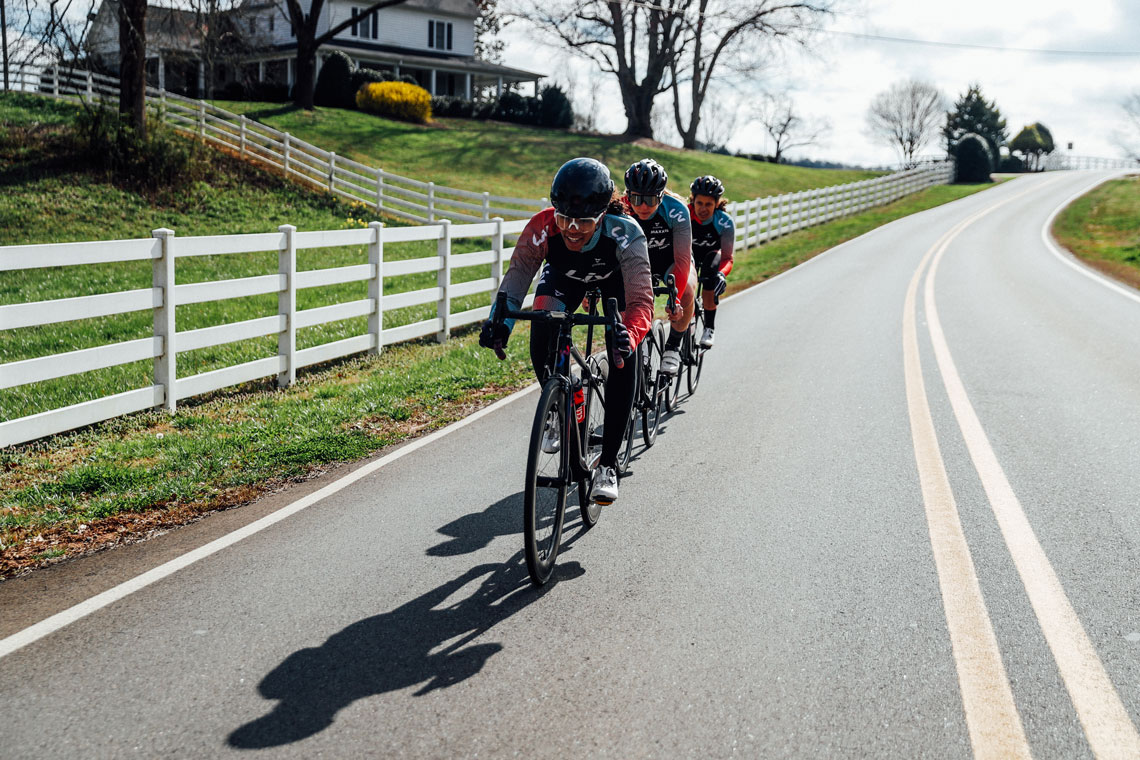 Video: Dream Crazier | Ayesha McGowan
Provided courtesy of Nike & The New Company
Director: Daniele Anastasion
Director of
Photography: Logan Triplett
Senior Editor: Mariana Collins
Assistant Editor: Tyson Lindo
Colorist: Ricky Guasis
Photographer: Jacq Harriet
Photo Assist: Cassanova Cabrera
Licensed Music: Sampa The Great "Female"
Original Music: Squeak E Clean
Sound Design &
Mix: Lime Studios
Agency: The New Company
Executive Creative Director: Matthew Luckhurst
Associate Creative Director: Aimee Hoffman
Designers: Will Geddes, Frederique Gravier, Andreas Pranoto
Executive Producer: Kacey Hart
Senior Producer: Kyle Hill
Operations and Stories: Seth Mroczka
Photos: Jeff Clark Photography