Rae's Race Report: Enduro World Series Chile & Colombia
From Dry to Wet to Urban Shredding, Whirlwind South American EWS Kickoff   
After five months, the Enduro World Series kicked off in Chile on March 24-25 and was immediately followed by EWS round two in Manizales, Colombia March 31-April 1. The two South American races couldn't have been more different. The Lo Barnechea Montenbaik Enduro took place in the high Andes – a location known for its altitude and singletrack trails coated in deep dust, affectionately dubbed "antigrip". With tracks like Stage 2, the longest in EWS history at 11 km with 1793 m of vertical drop, Chile was a test for bike and body. Compare that to Colombia, a dense, wet jungle with shorter, steep tracks that were challenging for completely different reasons. Top that off with an Urban Prologue through the city streets of Manizales, and these two back-to-back weekends had the potential to take racers on a rollercoaster ride.
And that, they did.
Rae Morrison returns in 2018 with the Giant Factory Off-Road team and a fresh Liv Hail Advanced team bike completely re-worked with new sponsor components (Click HERE for the official bike check). After a rejuvenating off-season, Rae came to Chile healed from a follow-up ankle surgery and ready to take on a new season of racing. The trip to South America came after a few busy weeks on the road that took their toll on Rae's health. Still, she battled back from a time-sucking crash on Day 1 in Chile to pull back into an impressive 8th place overall. However, bad luck, stress, and lack of sleep finally caught up with Rae in Colombia. After suffering an asthma attack at the start of Sunday's racing, Rae was forced to withdraw from the race. Now back in California for a few days of rest, we caught up with Rae to get her point of view on the first two races of the 2018 EWS season.
EWS ROUND #1 – CHILE

EWS ROUND #2 – COLOMBIA: DNF
All photos by Sven Martin Photography.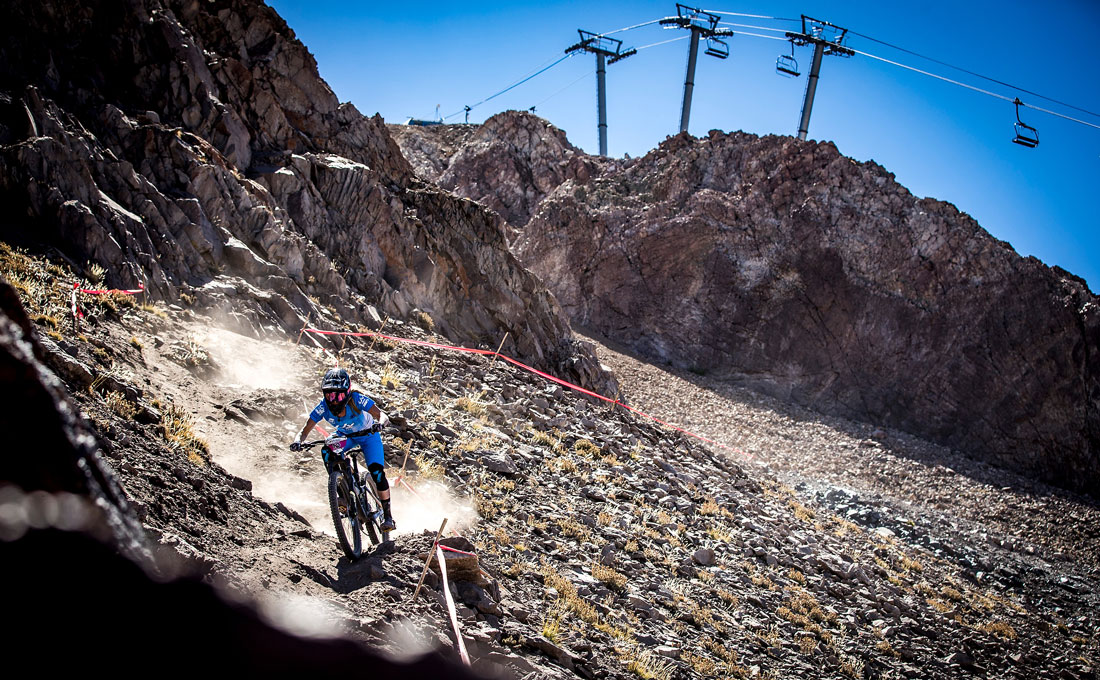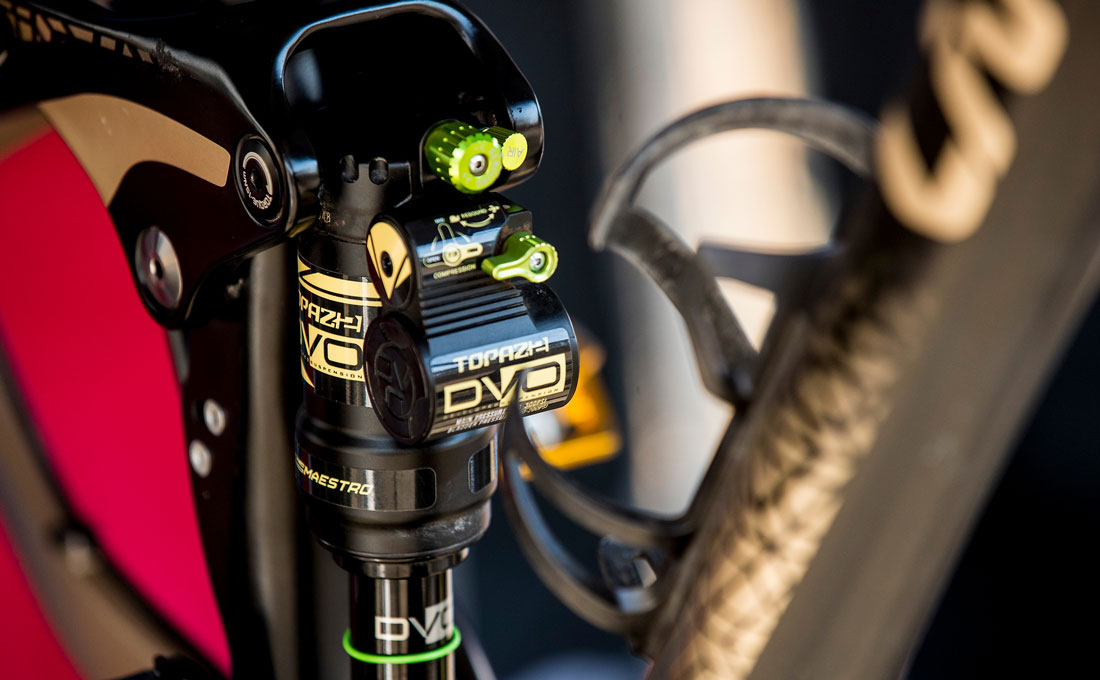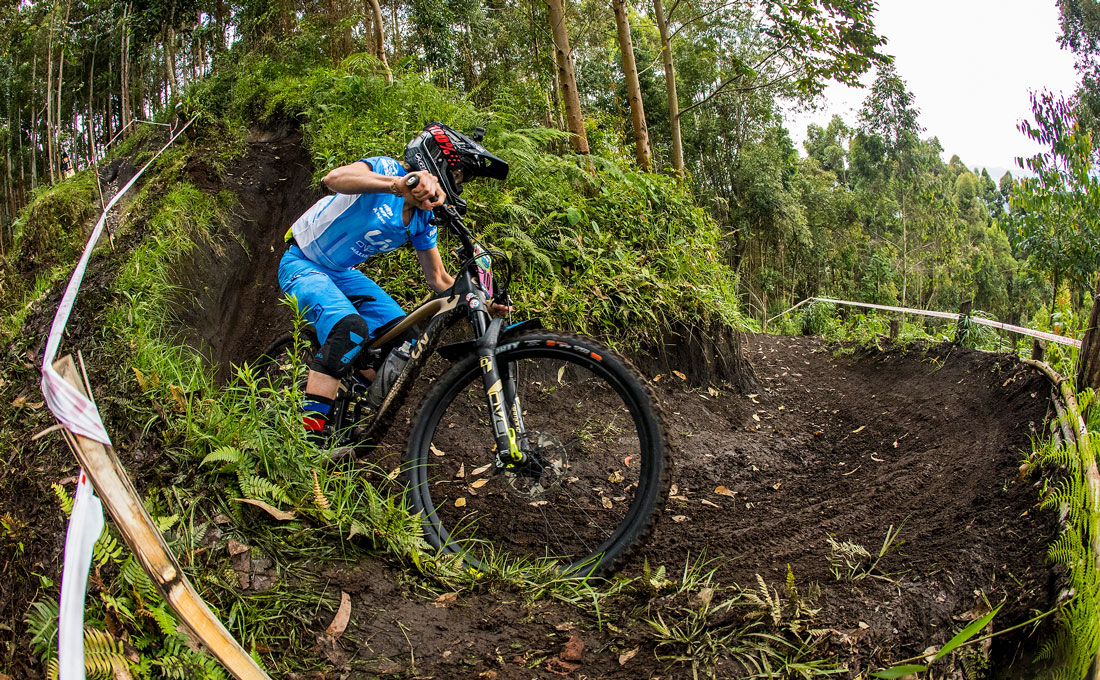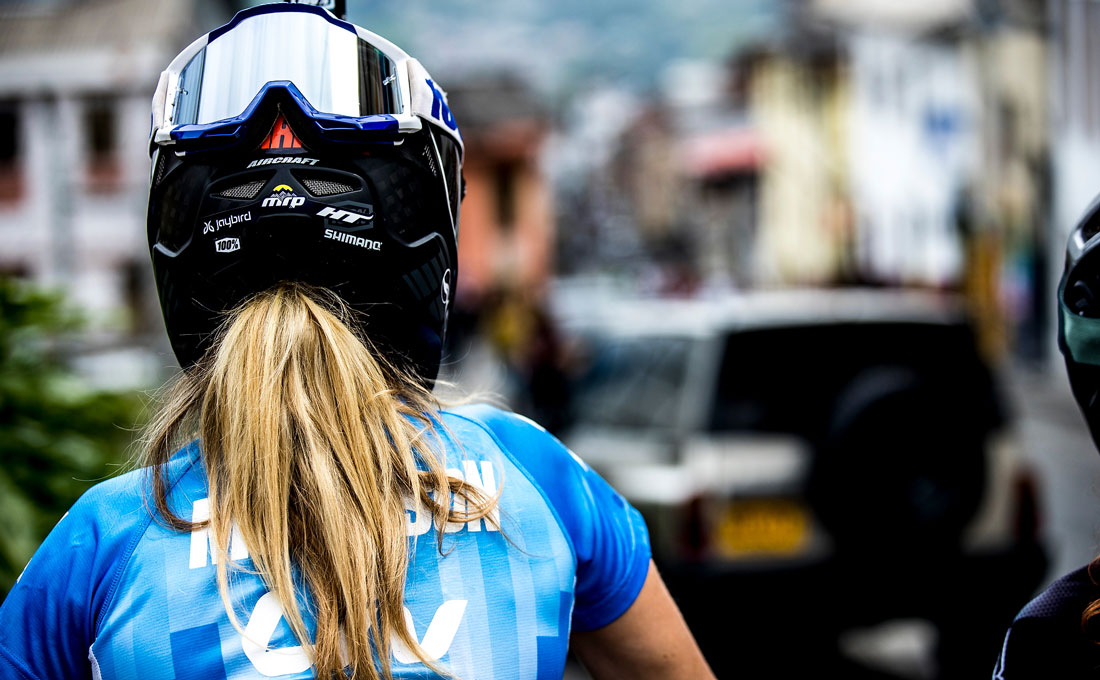 LIV: It's been a while! Tell us how your offseason has been and how you feel heading into the 2018 EWS season. What are you looking forward to?
RAE: I have had a great offseason. After the end of last season I went straight home and into surgery to remove the metal in the heel which had been irritating and hurting me all year. I also moved south to Nelson (New Zealand) for a better training base with the big hills, better climate and variety of trails. Additionally, I started with a strength and conditioning coach who has done wonders for me to correct all my imbalances, put on more muscle and become a lot stronger. Overall I feel fitter, stronger and mentally refreshed.
LIV: You got together with the team for training camp just before flying to Chile. How did that go and how important was it to get back with the team before heading into the race season?
RAE: It is always so good to see my team again and get back into the swing of things. Our team had a lot of changes this year so it was a great opportunity to regroup, discuss and learn about all the new and exciting changes.
LIV: What was it like to get back into racing in Chile? Was it hard to get back into the routine, or did it feel like you didn't miss a beat?
RAE: My offseason is in New Zealand's summer so I had done a lot of riding and some racing leading into the EWS, but it is still an exciting feeling to see everyone again and the first race is always a bit unknown.
LIV: What were the trails like in Chile – did they play to your strengths or was there anything that was catching you up?
RAE: The trails where amazing I loved the terrain and the venue. I think it played both to my strengths and weaknesses. I loved the loose anti-grip dust and riding on the rocks, but I did really struggle with the altitude. Our team arrived super late to the venue which was at high altitude and I ended up feeling pretty sick with a headache, to then go straight into practice wasn't the best scenario for me.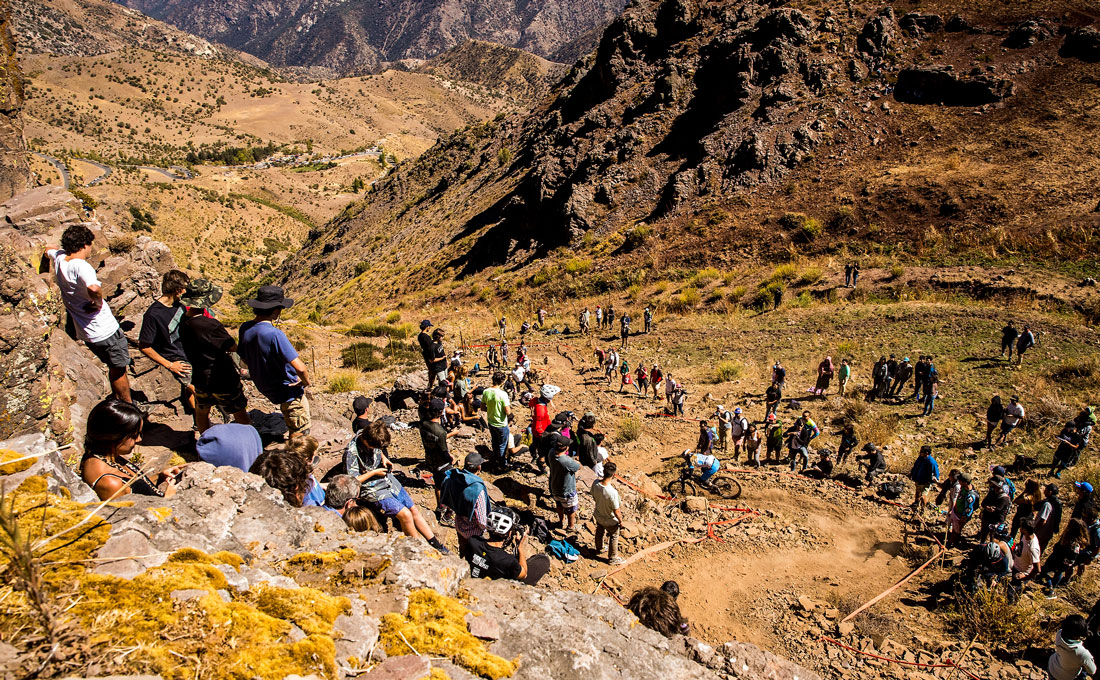 LIV: Walk us through Day 1/ Stages 1-3. What were some high points and low points of the day?
RAE: Race Day 1 was brutal on me. I got mild altitude sickness with headaches, feeling nauseous, dizzy and really struggled to breathe. I also rode straight into a marking pole on stage one and got the pole and course tape all wrapped around my bike, after stopping and unravelling the tape I lost a lot of time and just really battled on for the rest of the day. The whole thing was caught on video which was quite funny to look back on a week later and have a laugh over. A highlight was riding with all the other EWS women during the transitions, all the ladies are so rad and it's great to have their company, we all have a very strong positive vibe together. Also it was so cool to see both my teammates have good days, I know they have put in hard work during the offseason as well and despite arriving late they had great days.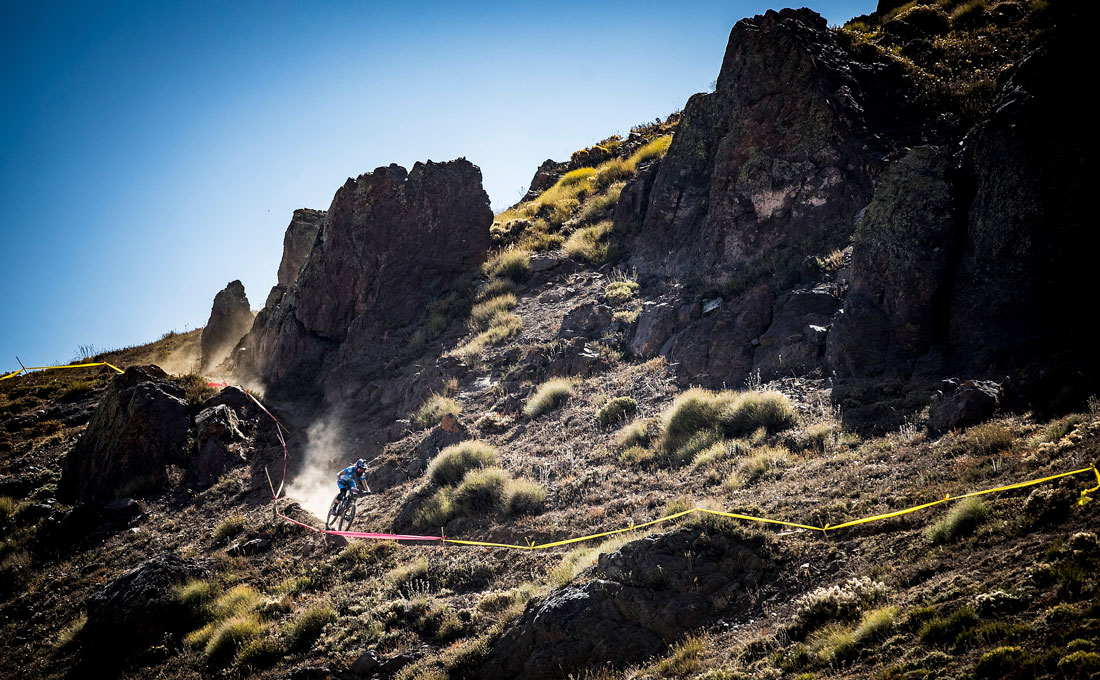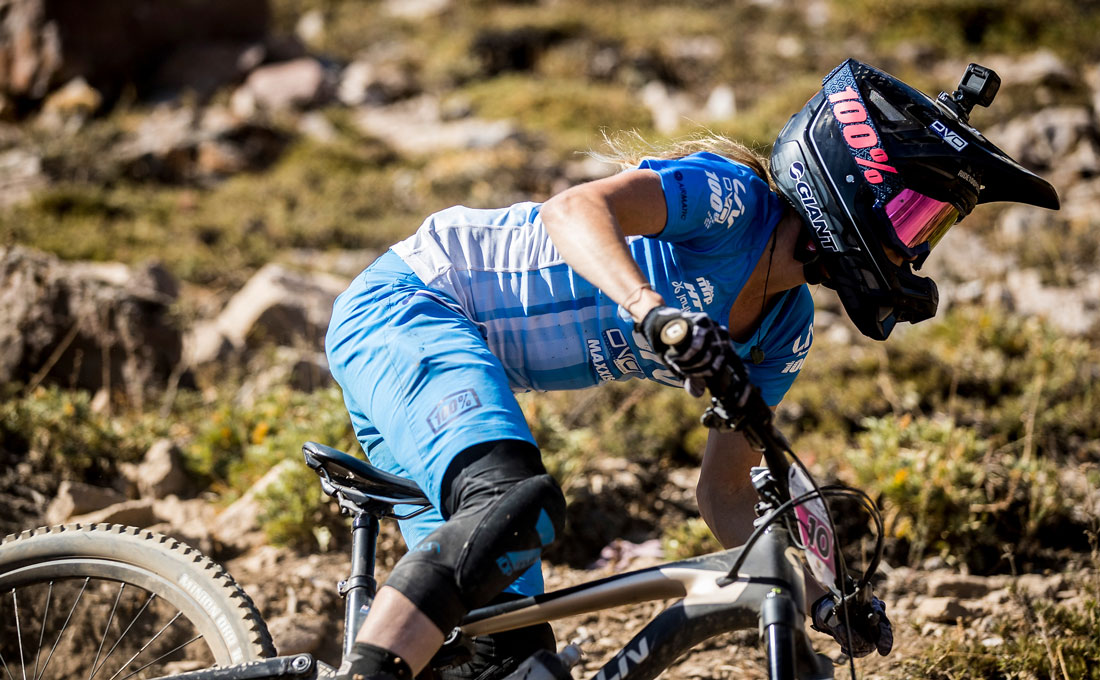 LIV: After a day that may not have gone exactly how you hoped, how did you regroup and get ready for Day 2? What are some rituals that you go through on the evening of a 2-day race?
RAE: I was really frustrated with day one. After the race, I lay down and had some alone time and was thinking about all the stuff that went wrong and what I could do to improve things for tomorrow. I narrowed it down to three main things that influenced my performance, 1) the altitude, 2) at high speeds I wasn't able to yell loud enough to make passing other people more efficient, and 3) my fork was set up different from what I had been training on and was absorbing too much which was actually slowing me down. So for the altitude, I forced myself to drink more water and electrolyte, I wasn't eating because I was feeling sick so I forced myself to eat plain food like toast, pasta, bananas, and protein shakes and eat little amounts often. Luck actually helped me with this issue; on day two my brakes were squealing all day which was easy to hear and made passing so much more efficient and easier! I also corrected my fork setup to what I had tested on.
LIV: You came back Sunday with a vengeance. What went right for you on stages 4-6 that enabled you to turn the race in your favor?
RAE: Oh yeah! After figuring out all the above things I was confident day two would be better – and there was no way I was settling for number 11 again.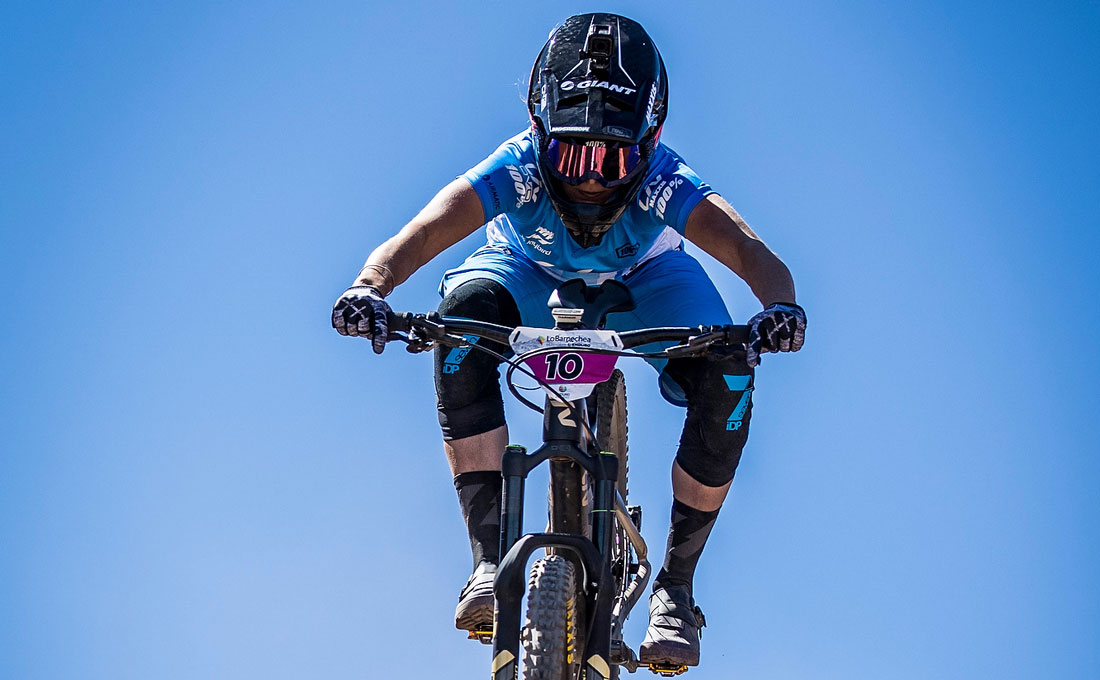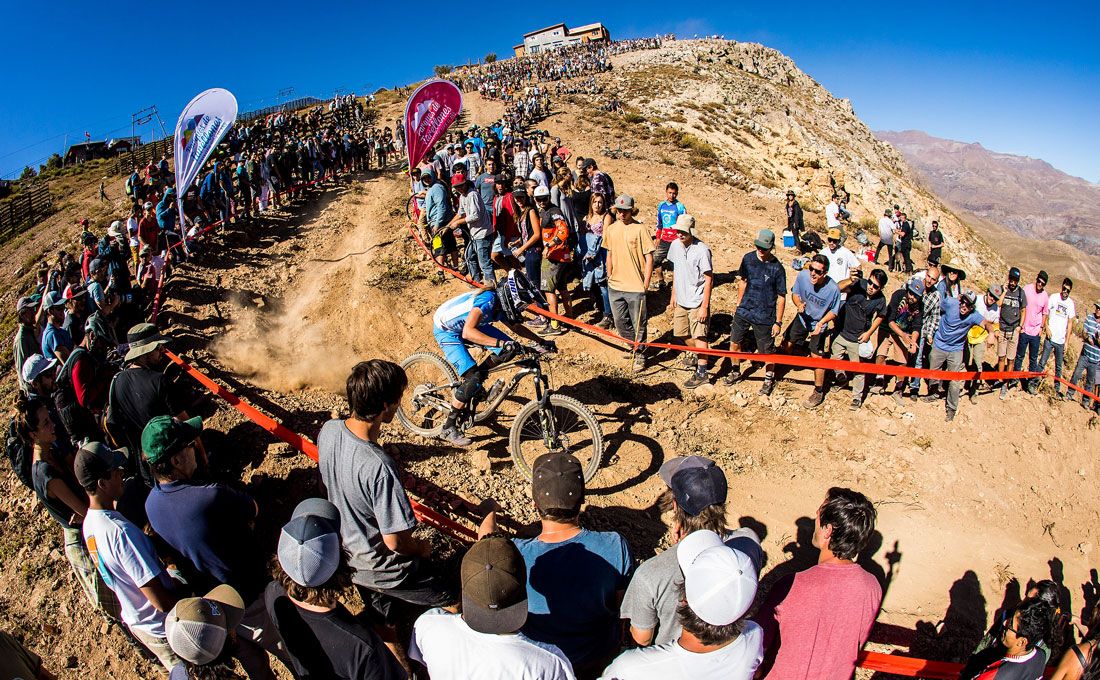 LIV: You didn't have much time after leaving Chile and get settled in Colombia. What was it like going straight into another race and having to get used to tracks that were totally different from what you just rode?
RAE: Traveling and racing in foreign countries is always going to be unique so arriving with an open mind and being able to adapt as quickly as possible to new terrain, climates and situations is a benefit.  We were again very late to arrive at the venue getting in the evening before practice so it was a bit stressful, but you just have to get stuck in and do the best you can with what you have. That is what enduro is all about.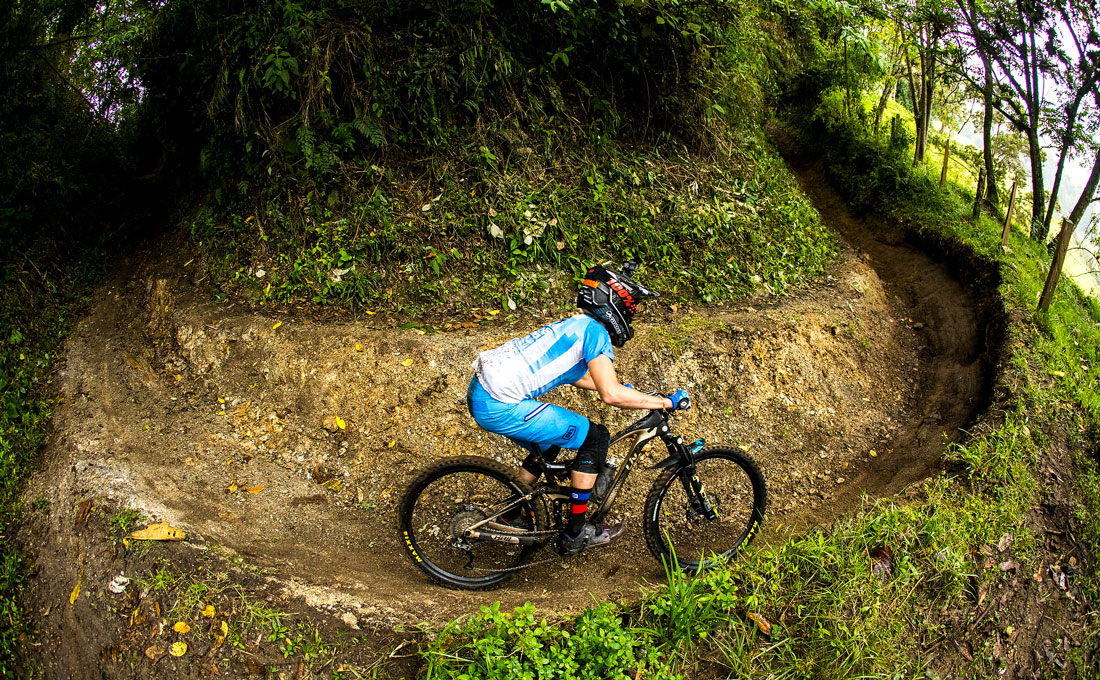 LIV: What was the Urban Prologue like? Have you ever done anything like that before? Did you love it or hate it?
RAE: I loved it! The fans were unreal, blocking streets and making so much noise with cheering and banging pots and pans together. Someone said there was around 20,000 people there which blows my mind! More stages like that would be fantastic for the sport.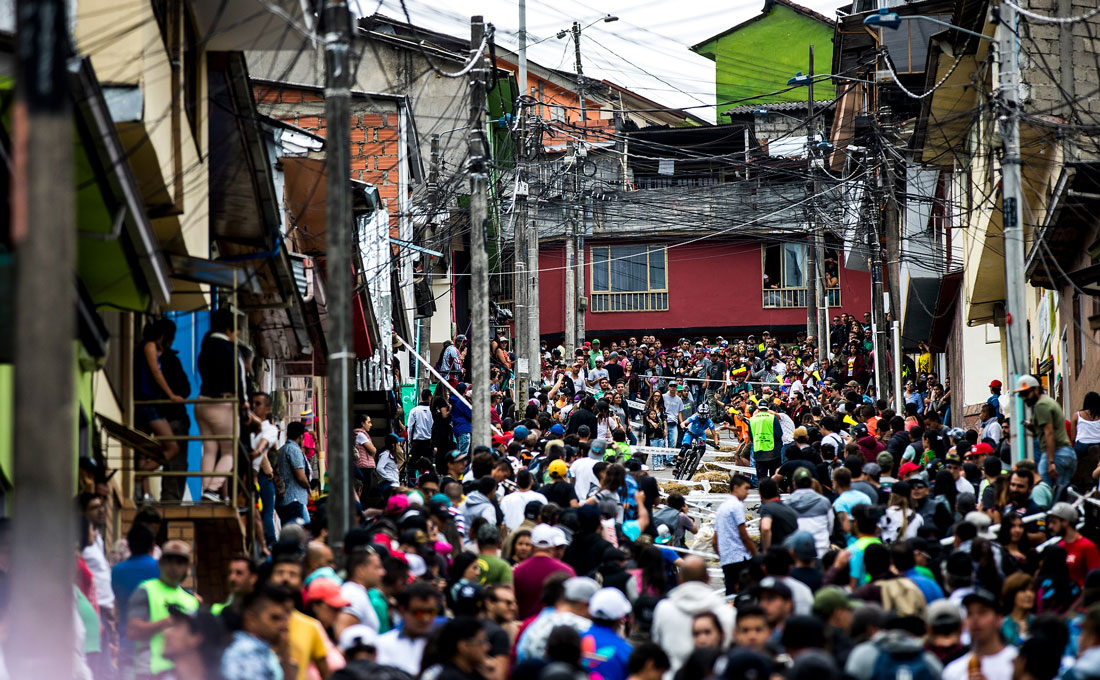 LIV: On Sunday, we saw your results come in for Stage 1, then nothing. We all held our breath waiting to see a post from you saying that you were alright which came in the form of an Instagram post, "It's been a very up and down few weeks for me, unfortunately it all came to an end with my 1st asthma attack in 8 years and I was forced to pull the pin. A few good weeks of rest and recovery and I'll be back for France. Thanks all for getting me back on my feet."
Can you tell us a little bit about what happened to you out there on the trail? What is it like having asthma as a professional cyclist? Any words of wisdom for other mountain bikers who have asthma as well?
RAE: It is horrible not finishing any race and even scarier not being able to breathe. I have had asthma since I was a child and in my teens, I had a few attacks before my doctor and I found the right preventative inhaler that worked for me. Since then, it has been very well controlled and I have never really had any issues. This was my first asthma attack in 8 years and I didn't expect it and wasn't prepared. I started noticing it during practice but thought I was just hyperventilating from stress from the week. But when we started racing on Stage 1, I realised straight away it was my asthma. At first, I tried to fight it by just easing up on my exertion and concentrating on breathing, which worked at first. It would come and go until I ended up crashing because I was focusing on breathing rather than where I was going.
After that, I lost control and I struggled to get enough air – it feels like someone is sitting on your chest, or suffocating you. I was lucky that there were a lot of good people around me that helped control the situation, gave support and a spectator even had an inhaler that stopped the attacks and relaxed my airways.
I'm consulting back with my doctor to see if I need to adjust my medication, and/or focus on eliminating or reducing the triggers that lead to it. I think a huge contributing factor was the humidity, altitude, stress and I was extremely rundown at the time. Our team had been on the road for about a month with little sleep and the two weeks leading into the race we were constantly traveling. Within that time, we changed accommodations six times and dealing with altitude sickness, I just ran myself into the ground.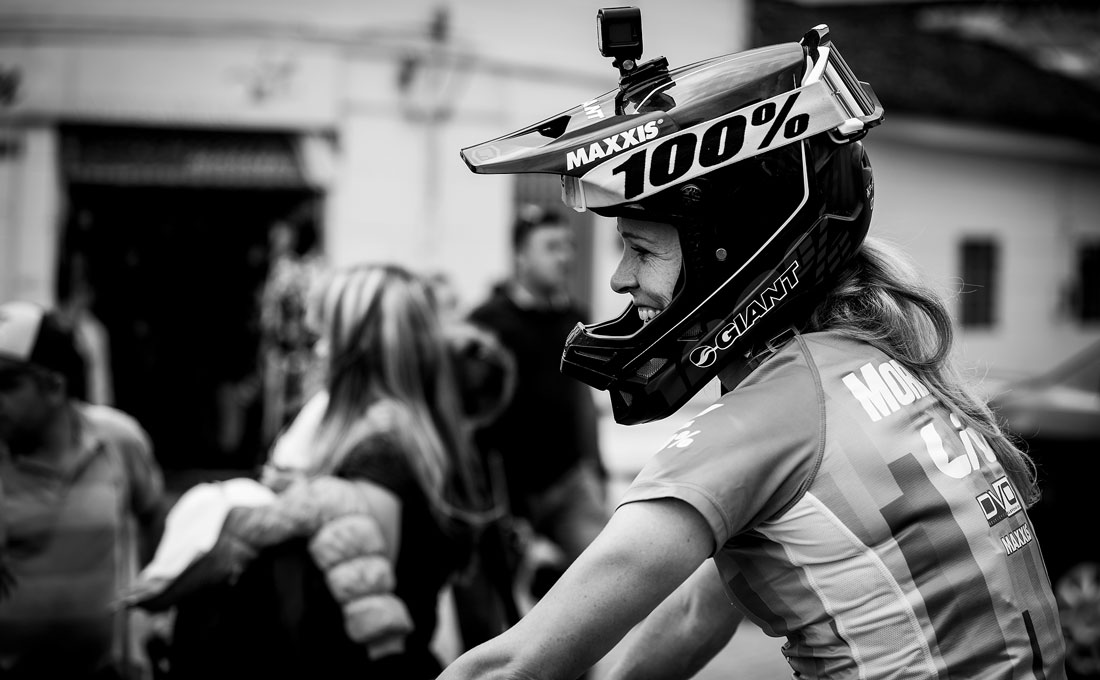 LIV: With just over a month until the next EWS race in France, what is on your schedule?
RAE: I am staying in California for the next few weeks. I have 5 days to rest and recover then we are doing a video shoot with the team, competing at the Sea Otter Enduro, Downhill, and Slalom, and then I will head to Europe to meet up with Jesse and have a couple weeks there before the France EWS. It is still a busy schedule, but this time I am planning to factor in a lot more rest and arriving at the venue with more time to settle in and organise food and logistics to reduce my pre-race stresses and improve my health. I'm really looking forward to France. I love the tracks down there and I think it is going to be an awesome race to show off my new kit!
Learn more about Rae by clicking the link below, and keep up with the latest news by following her on social media!