Rae Morrison's Hail Advanced
Bike Check with Liv Racing Athlete Rae Morrison
Rae Morrison is race ready for the 2019 Enduro season, which kicks off March 24 with the first round of the Enduro World Series in Rotorua, New Zealand. We caught up with Rae to check out the Hail Advanced she will be riding this year.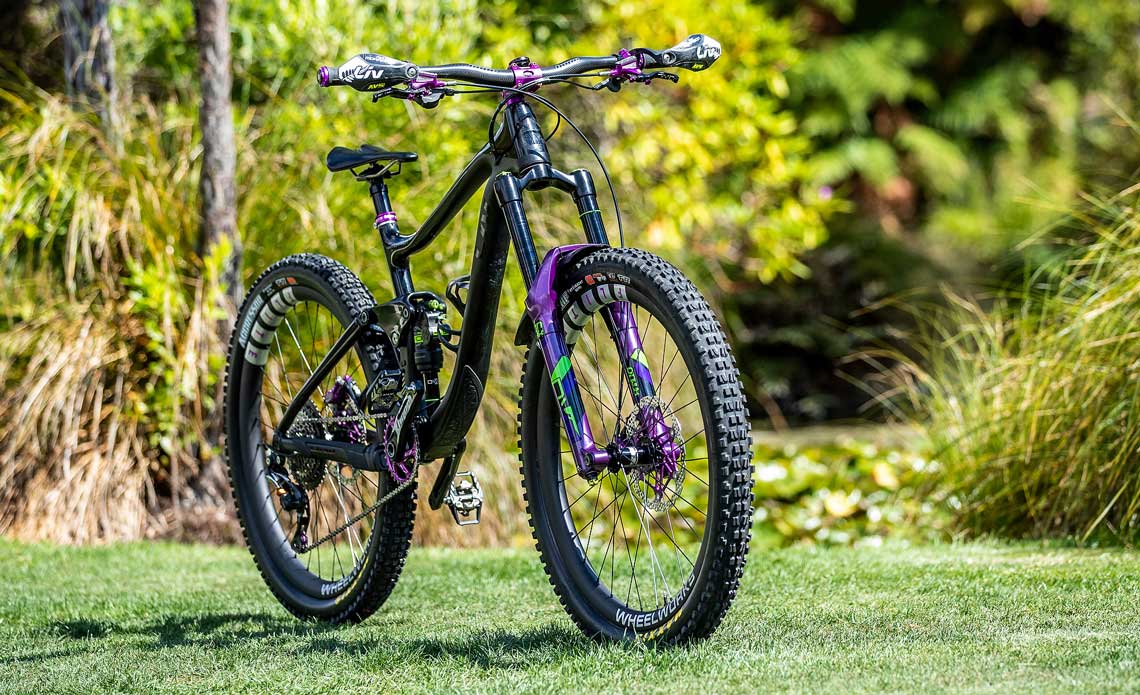 All photography by Sven Martin.
Liv: What's your favorite thing about your Hail for 2019? Anything new/different you're trying this season? 
Rae: Everything! This year I have been able to hand pick all the product and components I love and trust. My favourite thing about this bike is that it is the perfect bike and set up for me and I feel 100% confident going into this race season on it.
Liv: What are you looking forward to the most about the year ahead? 
Rae: I am really looking forward to Sea Otter to meet all the Liv Racing athletes and hang out with an amazing bunch of friendly, strong and inspirational women. I am also really looking forward to racing. I've had an amazing offseason and feel really prepared and excited for the year ahead. 
Rae's Hail
Frame: 2019 Liv Hail Advanced (Size Medium)
"I found the medium frame worked best for me as a great balance between feeling agile and stable." – Rae.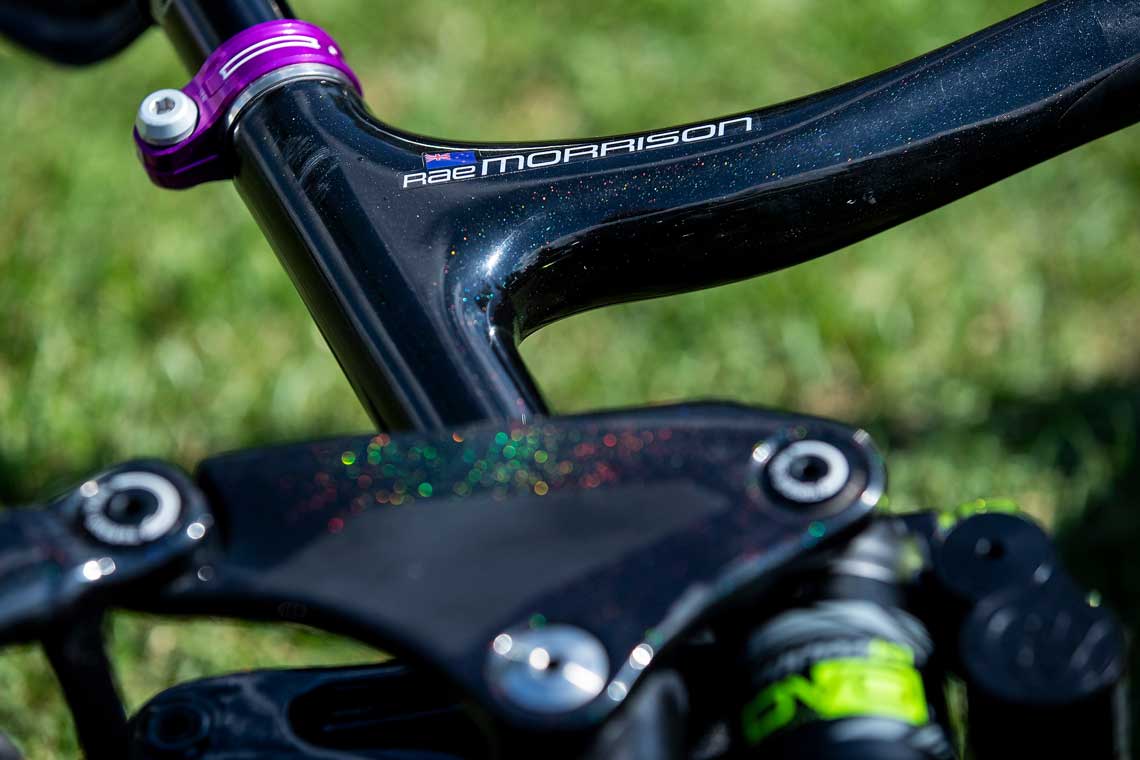 Cockpit: Hope Tech components 50mm stem and 745mm carbon bar, Revgrips, and custom AVS Hand Guards
"For grips I use Revgrips, which are a suspension style grip that has rubber inserts inside the lock-ons to allow a few mm of float as you ride. This float helps to smooth out rough pieces of trail and ride over braking bumps with less arm pump and hand fatigue. 
Another product I am running that is new for me are my AVS Hand Guards. After breaking my finger last year I have also started running the guards to protect my fingers and knuckles from clipping, grazing and breaking on trees, rocks and overgrown foliage on the trail." – Rae.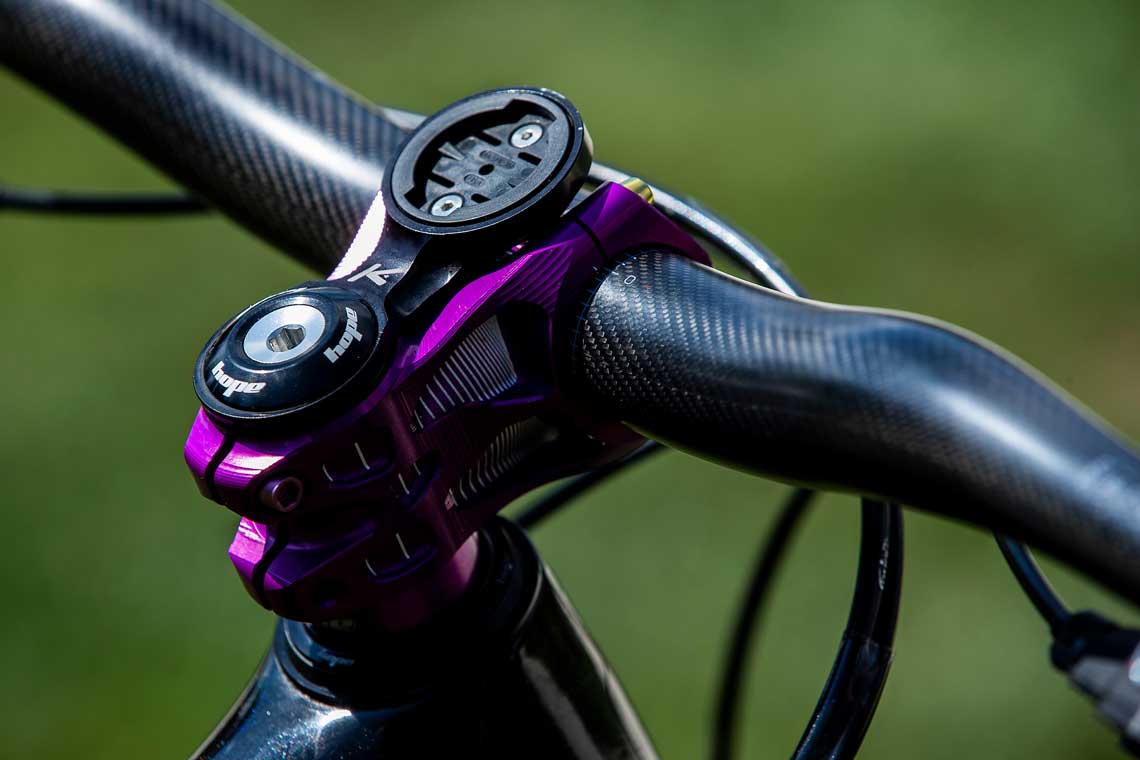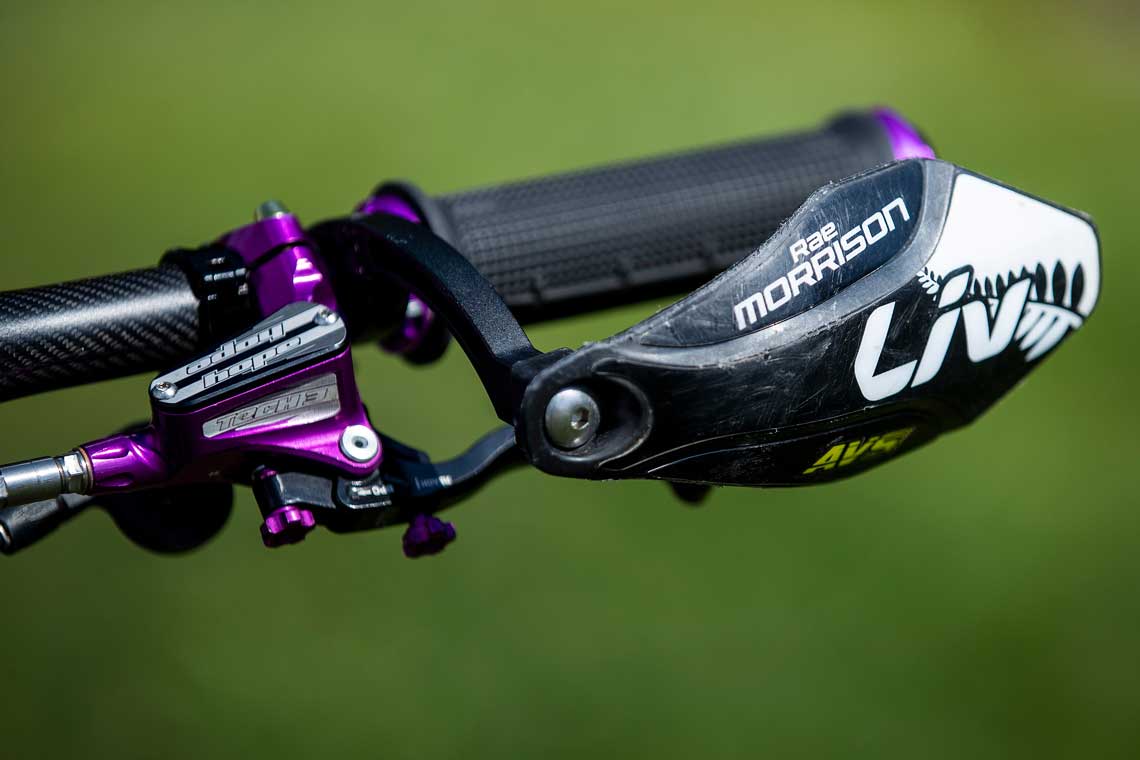 Brakes: Hope Tech Brakes with 203mm front rotor and 180mm rear (will switch to 203mm in the rear for European EWS races) 
"This year I am running Hope Tech Brakes. They have amazing adjustment, are incredibly reliable and have great stopping power that doesn't fade." – Rae.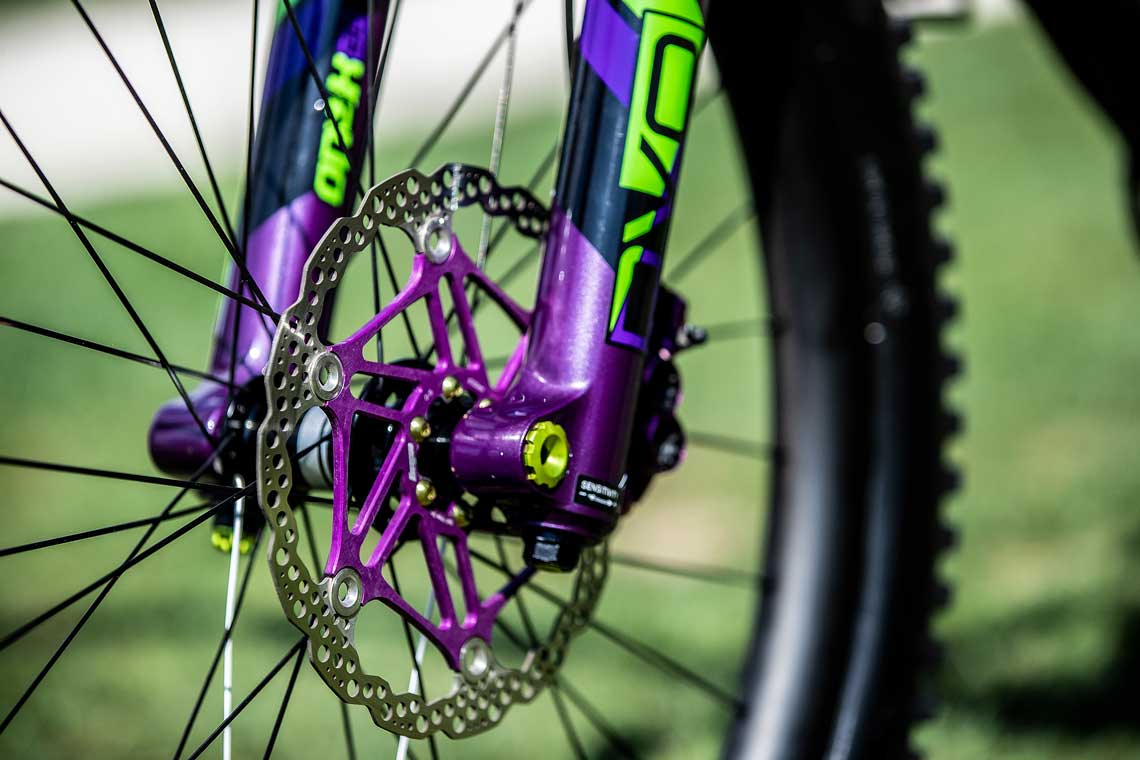 Suspension: 170mm DVO SC Onyx Fork and DVO Topaz2 Air Shock
"Both [fork and shock] are custom tuned for me by Ronnie at DVO to be set up very sensitive and supple of the top of the travel. My air pressure is fairly low but I run my rebound quite fast and will adjust the compression depending on the style of the terrain." – Rae.
PRO TIP: Suspension setup is key for traction and performance on the trail. Learn how to set up your suspension HERE!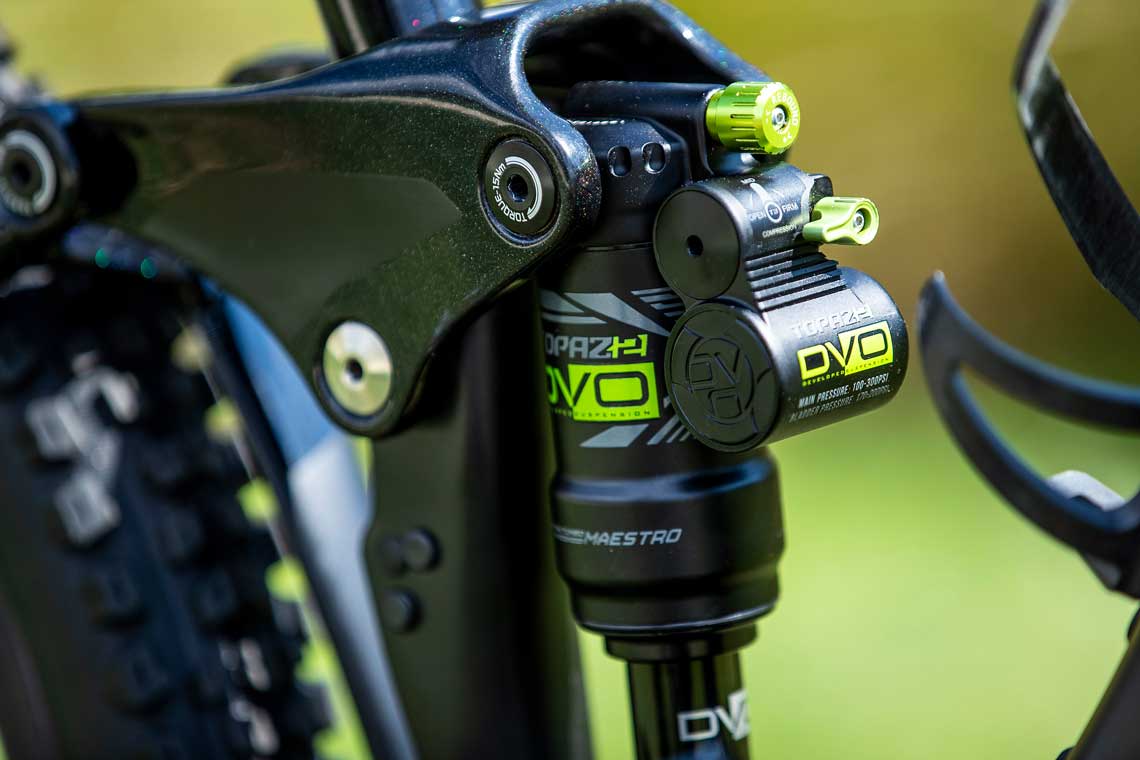 Drivetrain: Combination of Hope Tech cranks and chainring with Shimano rear mech, cassette and shifters
"I've also got some super cool purple jockey wheels from Hope Tech which I love." – Rae.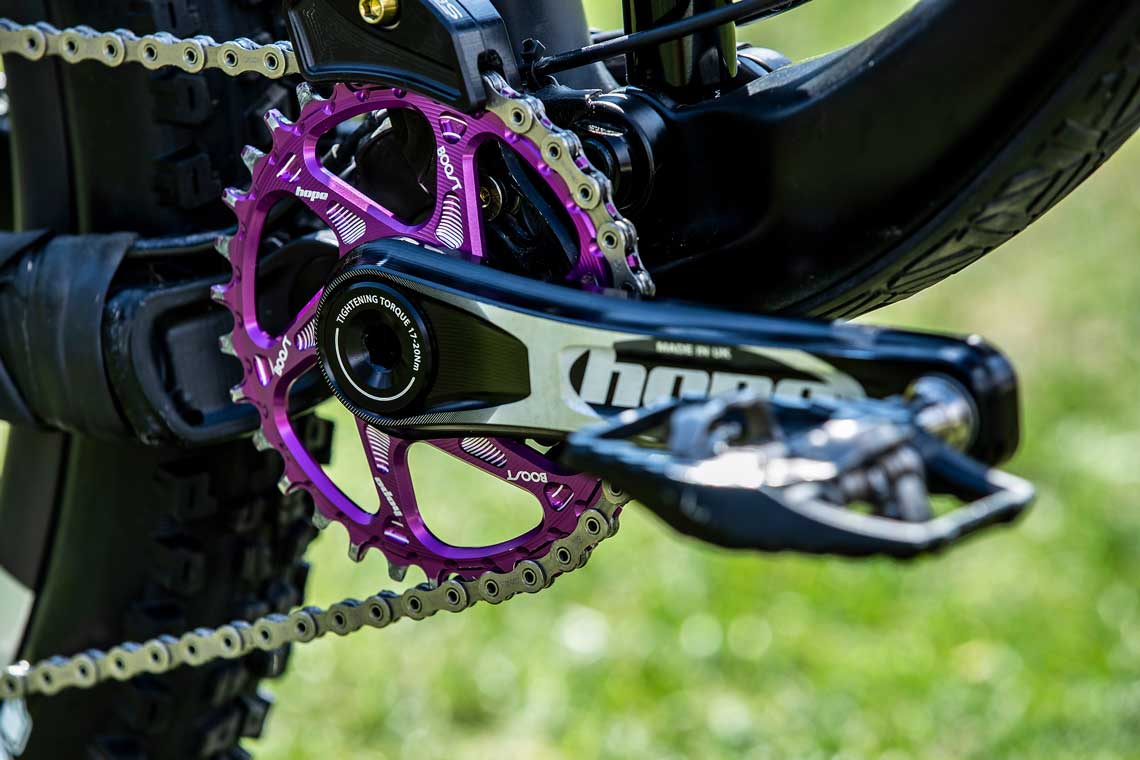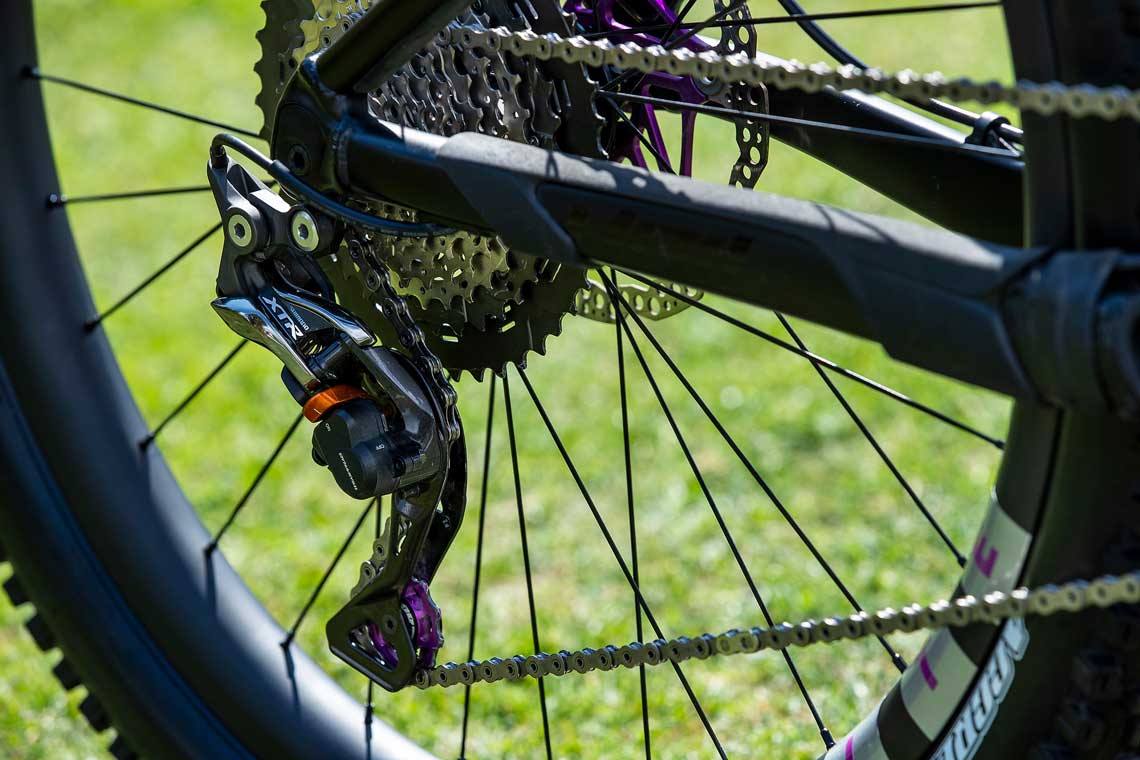 Wheels: Wheelworks Carbon FLITE Wheels
"Wheelworks is a lovely local company in New Zealand. Their enduro-specific FLITE wheels are hand built on rims and hubs designed by them, and the customer can choose their own colour decals. They also come with a lifetime guarantee against broken spokes or rims which gives me a tonne of confidence in them." –Rae.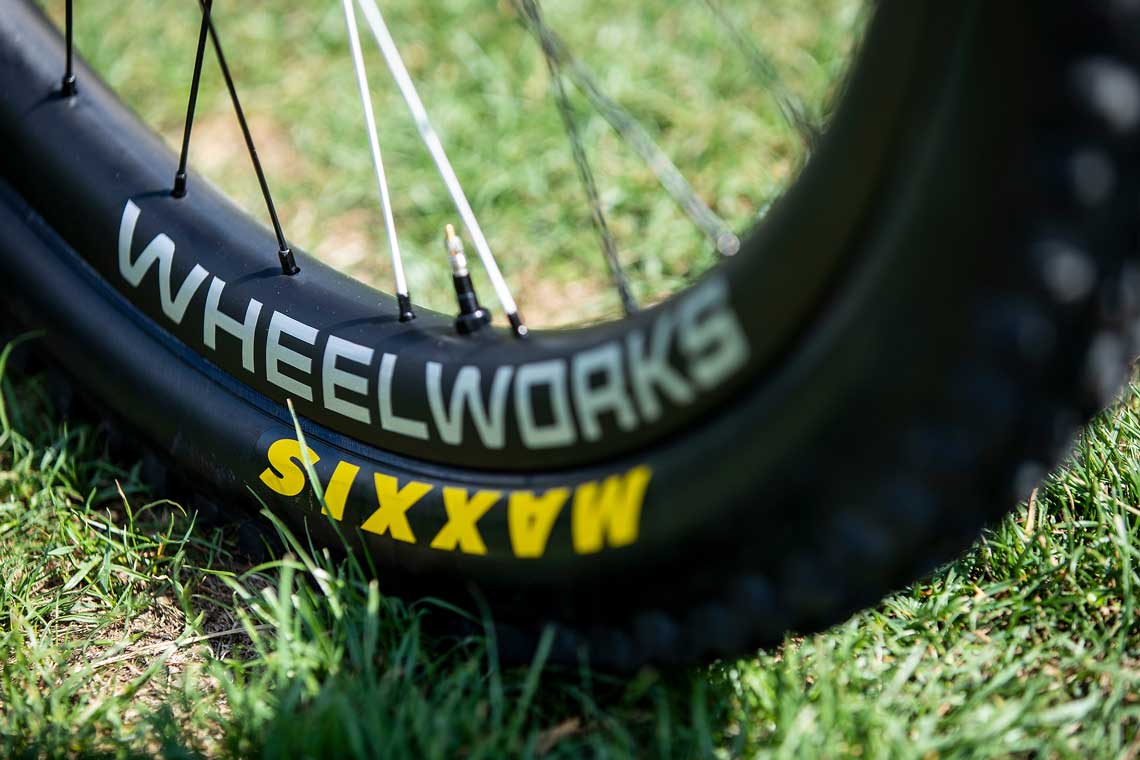 Tires: Maxxis Minion DHF 2.5 front; Aggressor rear with Maxx gripp rubber and DD casing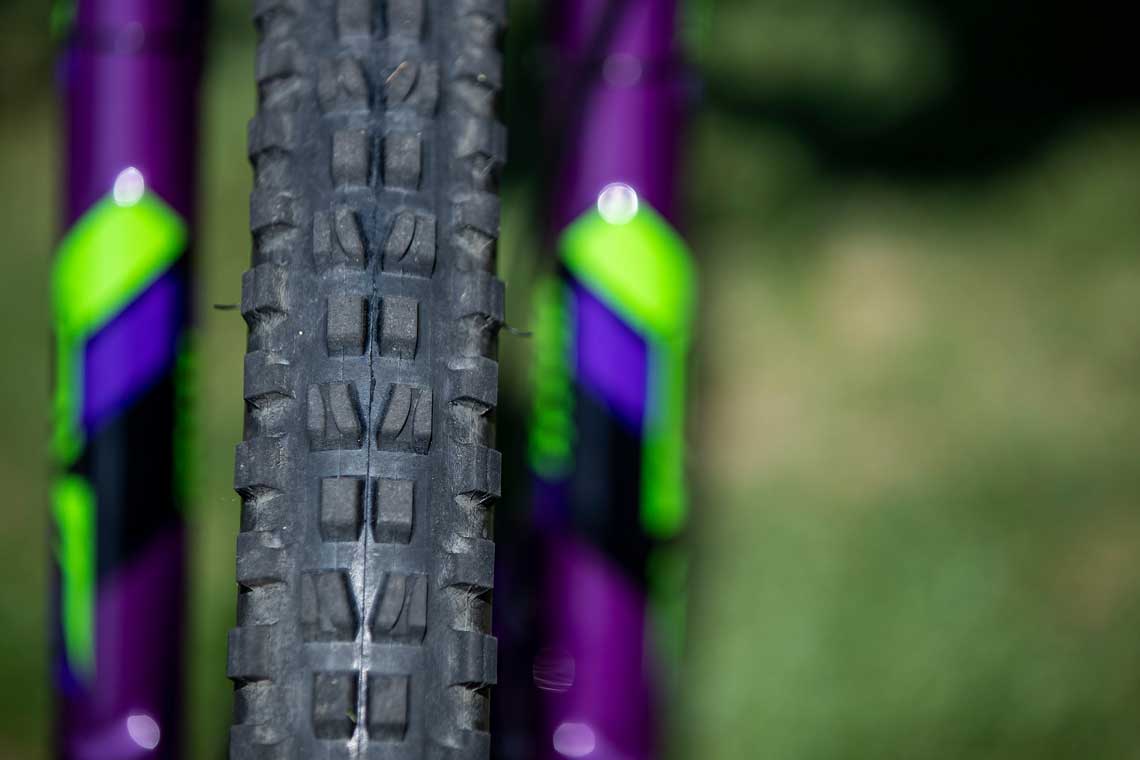 "My favourite and the most subtle thing on my bike...I have a crimp on the end of my gear cable and dropper post cable that says my name on it. My friend Diggle has printable heat-shrink and made this for me when we visited him in Christchurch." –Rae.