Race Report: Trans Andes Challenge
The 5-Day Epic Race in Patagonia
The Trans Andes Challenge is an international stage race of epic proportions through the Andes Mountain Range, Araucania region of Southern Chile. The race celebrated its 31st year of competition in 2020 – for Liv Racing athlete Kaysee Armstrong, this year marked her fourth visit to Chile. After taking a break from the action in 2019, Kaysee came back to conquer 340 kilometers and more than 9,000 meters of climbing in five days, to enjoy the epic scenery and escape from the eastern Tennessee winter.
Despite coming down with an unfortunate respiratory illness during the third day of competition, Kaysee pushed on to complete stages 4 and 5, two of the most arduous days of race. Some great days on the bike during the first three stages combined with dogged determination awarded her with a second-place finish in the elite women's category and 58th overall. We caught up with Kaysee to get a behind-the-scenes look at the epic stage race.
Photos courtesy Luis Barra @BarraPhoto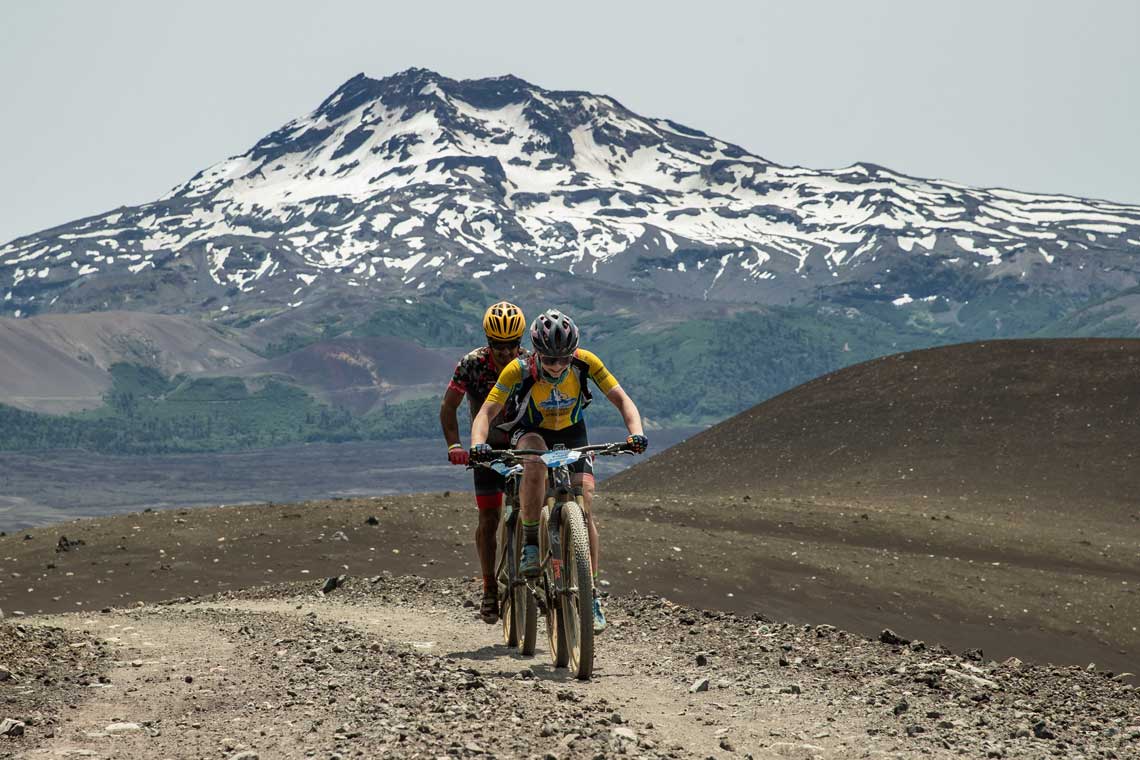 Liv: This was your fourth time competing in the Trans Andes Challenge. What keeps bringing you back to this stage race? 
Kaysee: Trans Andes Challenge is a great break from winter riding, and a way for me to stay motivated on my training when the main part of my season is still a few months out. Not to mention Chile is a pretty amazing escape – sunny weather, volcanoes everywhere, friendly people. It is a great winter trip to keep my spirits high.
Liv: What has your winter looked like coming into Trans Andes? How have you prepped for such an early season MTB race? What were your goals? 
Kaysee: This winter I took a bunch of time off the bike and made sure that I didn't hop back on the saddle until I was super excited to ride again. By waiting until I was in a better mental space, when I got back on the bike, I found myself looking forward to long 6-hour rides in the mountains and seeking out new adventures. When I took the time off the bike, I didn't lose my base fitness because I spent a lot of that time being active in other ways: trail running, hiking with my dogs, yoga, and even some spin classes. A few weeks before Trans Andes my coach and I decided to do a big block of riding to simulate a stage race. I spent many of those days that week making new routes in the mountains to explore new places and dragging my friends along with me – before I knew it I had a great week of riding in the bank.
The real goal at Trans Andes was to get another good week of riding under my belt on my MTB. When I'm at home, I'm constantly juggling work and daily life with riding bikes. When I go to Chile, I get to escape winter and spend all my days focusing on riding my MTB in a beautiful location.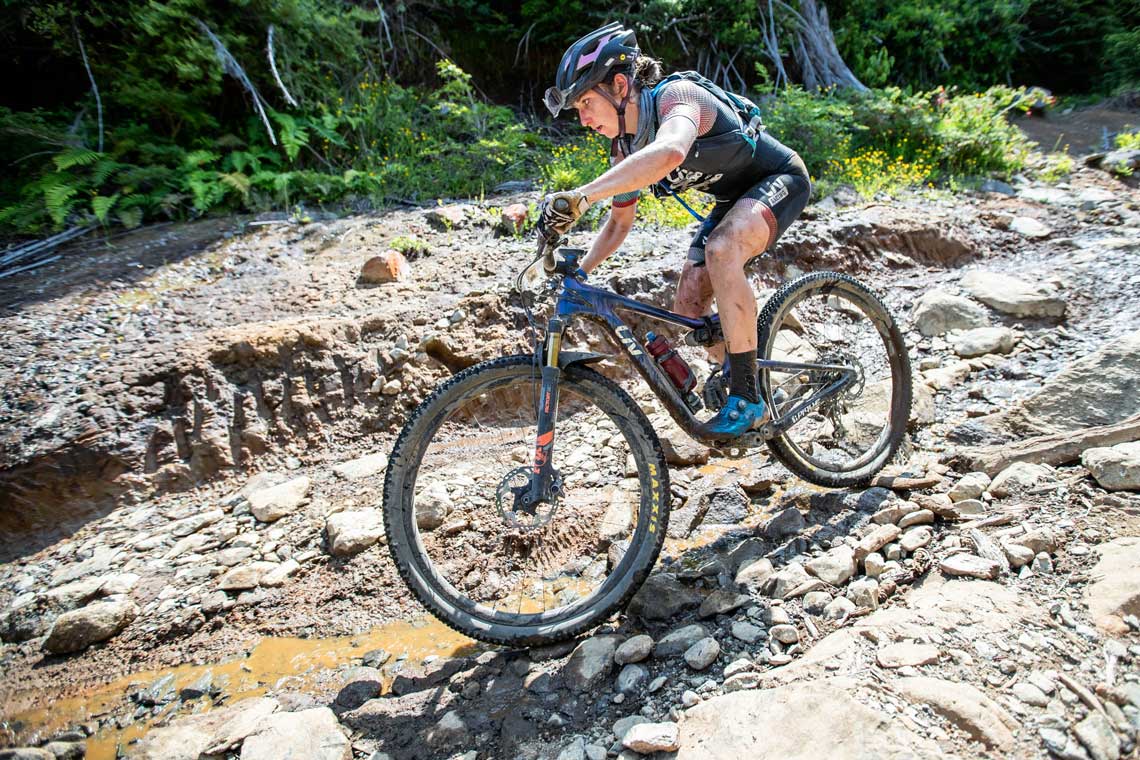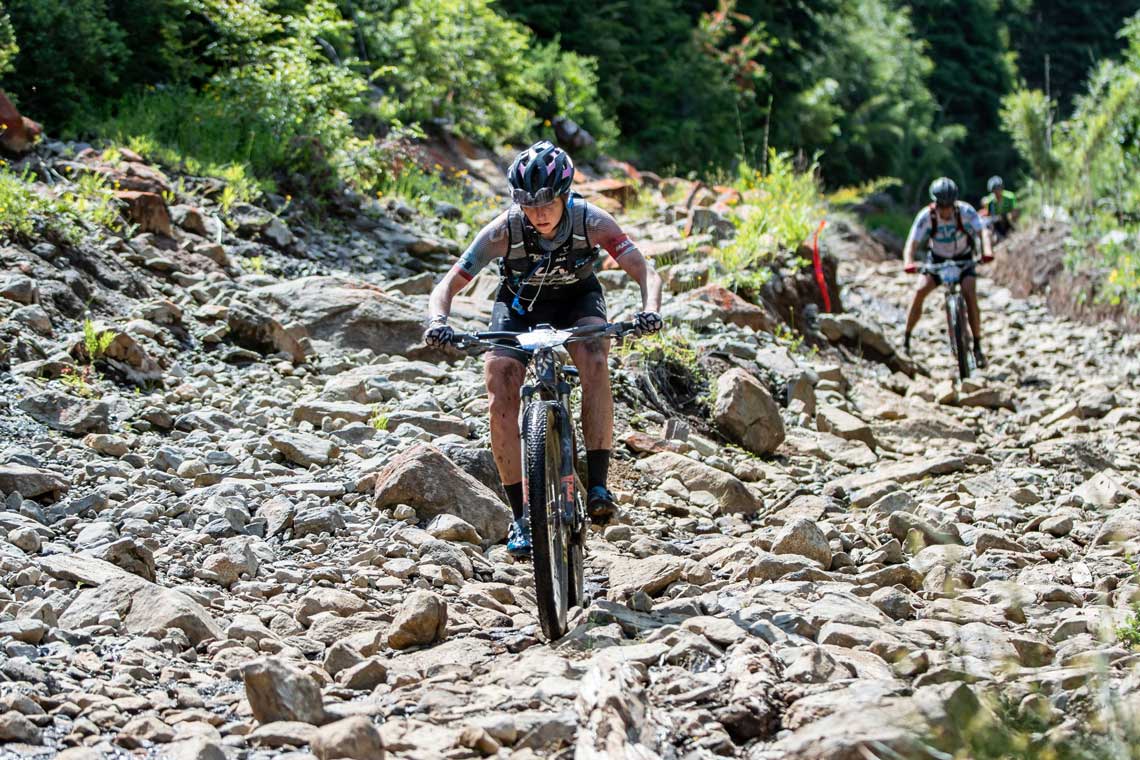 Liv: Describe the terrain and how the Pique Advanced 29 performed for this type of race. 
Kaysee: The race was a big mix of riding – everything from gravel roads, old logging roads, flowy single track, and some muddy and chunky riding to keep us honest. The Pique was amazing at tackling such a wide variety of riding. I was able to be fast on the gravel but didn't have to sacrifice performance when it came to bombing down rocky descents that didn't have clearly defined lines.
Liv: What stage had the most epic views?
Kaysee: Stage 2 was incredible. We rode in between and around volcanoes with amazing views the whole day.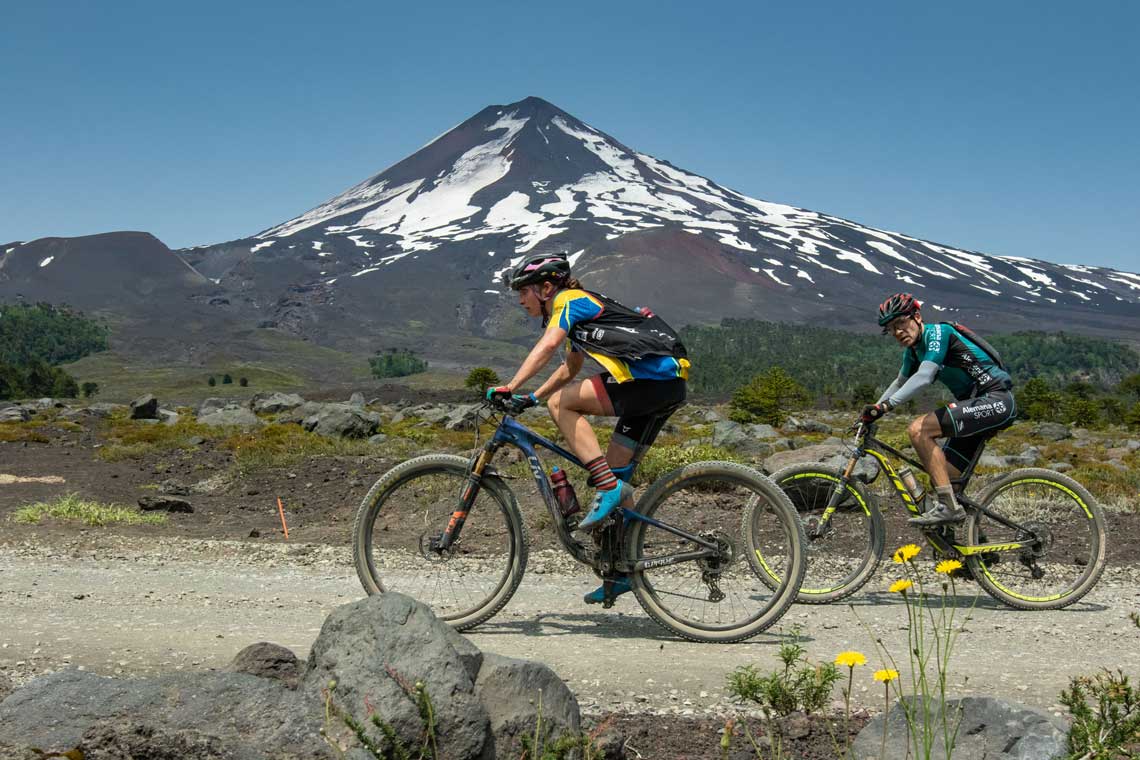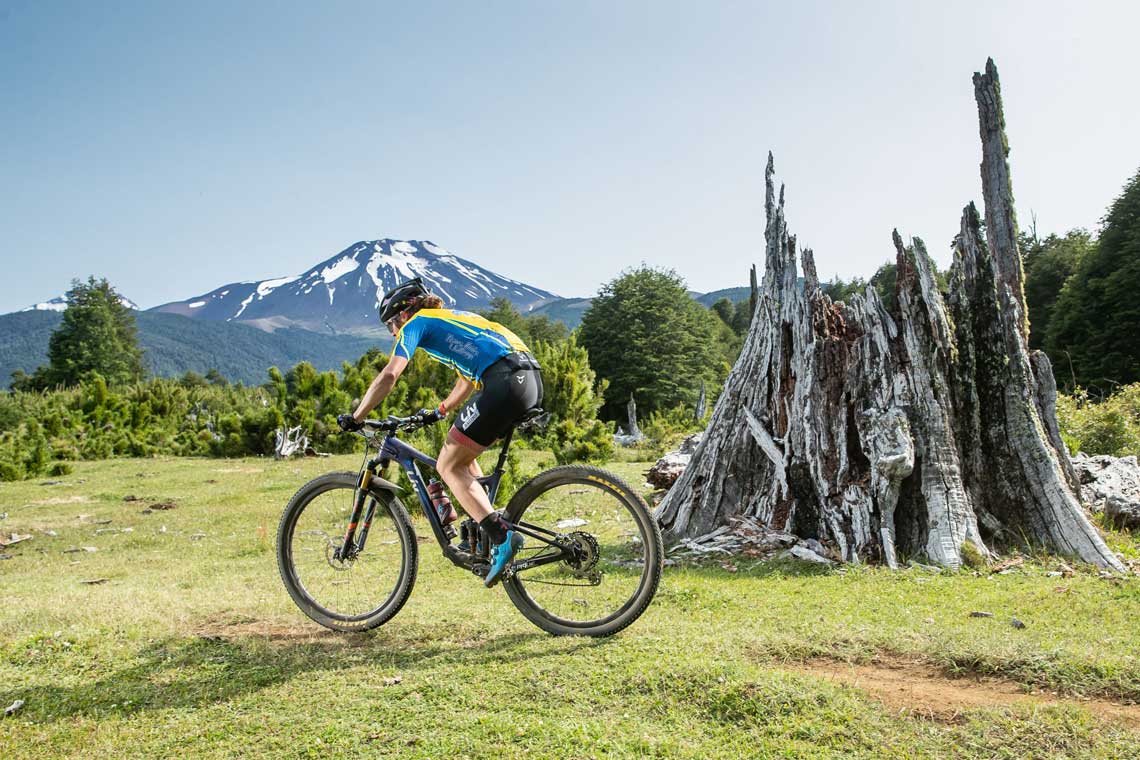 Liv: After the first three stages, you held onto the lead. Tell us more about the health issues you were experiencing and how you managed to push through the final two stages.
Kaysee: My health issues were definitely a little bit disappointing. I started getting a chest infection on day 3. I was still able to ride, but the last two days were a challenge. I wasn't able to really exert myself since breathing heavily was really hurting me, but I still wanted to ride the last two stages and finish. Luckily, I was able to hold onto second because of a good showing in the first 3 stages.
Liv: Although we know you were gunning for the top spot, are you happy with your result considering the challenges you faced? 
Kaysee: It's always nice to come home with the top spot, and after all that work for the first four days, it was hard to watch all that slip away. At the end of the day I got to ride my back around Chile and that was really rad, so I'm not going to let a result (especially one from something I can't control like getting sick) take away from such a great trip.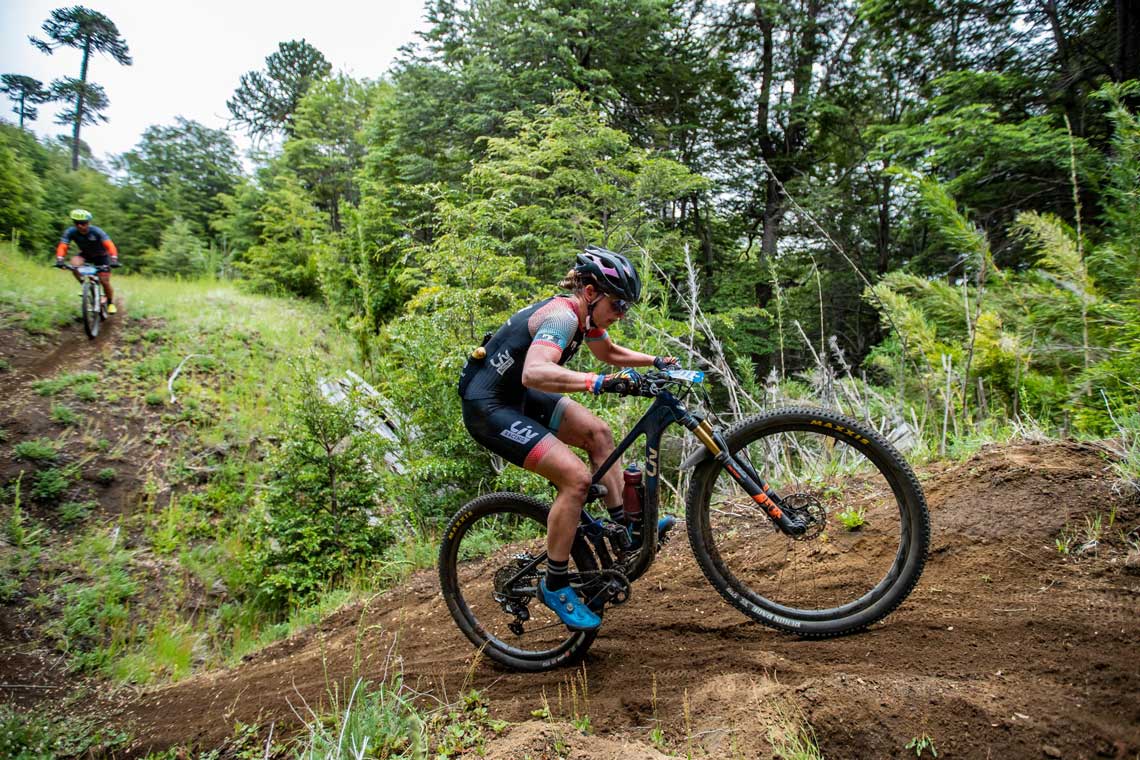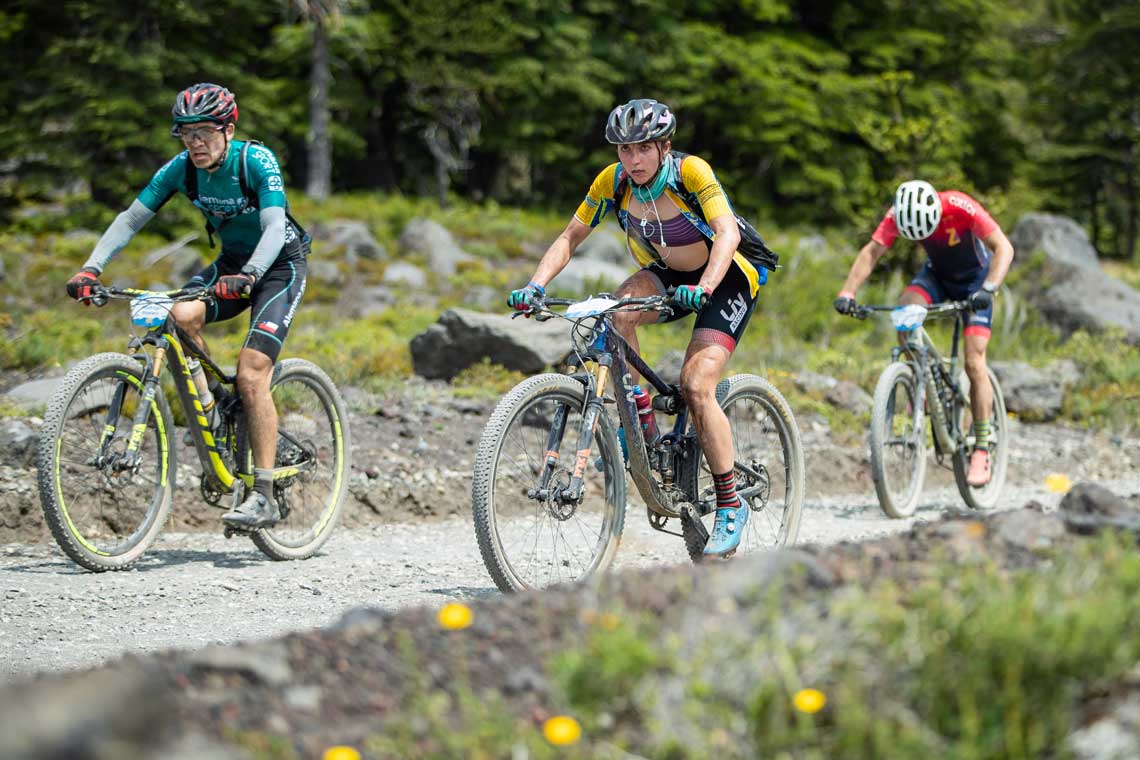 Liv: What is the vibe like at Trans Andes? Is this a race only for the pros, or an event that amateurs and beginner stage racers could enjoy? 
Kaysee: Trans Andes has something for everyone! The trails are a good mix that allows the pros to push themselves hard and be competitive with the top riders, but they're not so crazy to keep amateurs from enjoying a week of riding. Outside of the riding the race is really laid back. Folks are camping together, sharing meals, and having a good time. It's nice that it isn't so serious, and most folks are there to enjoy some riding with a great group of people from around the world.
Liv: What are some tips you would give to someone racing Trans Andes for the first time?
Kaysee: Be prepared to ride a little bit of everything! To that end, keeping an open mind and not letting a bit of riding that is outside your normal comfort zone get you down. Make sure to bring a hydration pack so you have plenty of water! It can be tough going from cold winter to sweating in 90-degree heat, so switching back to being more thoughtful about hydration and electrolytes is an easy way to feel better. With any race, I like to make sure I'm eating a mix of food other than just gels. This time I brought pop tarts and made sure to eat a little extra food at aid stations. I find at most stage races it's important to make sure I eat enough off the bike to keep up with how many calories we're burning multiple days in a row.
As for the riding, managing the long days can be a little tricky, but making sure I'm steady and consistent is important. If I fire off too many big efforts early in the week it can be hard to recover and I'll pay for it later in the week.
Liv: Will you be racing more stage races in 2020? 
Kaysee: Absolutely! I'm focusing a bit more on gravel and stage racing in 2020. For me, spending multiples days on my bike and getting to explore is why I love riding so much in the first place. Combine that with racing so it checks off my love for competing, and it pretty much makes a total package for what makes me tick.