Race Report: Enduro World Series Finale Ligure, Italy
Short and Bitter Sweet, EWS Finals Round #8
Finale Ligure, Italy is one of only two locations that have been on the Enduro World Series tour every year since its inception. And, it is easy to see why. With one of the best trail systems in the world, beautiful views, gelato, and the ocean right there to welcome riders after the final stage – what's not to like? Add to that flawless (dry) weather, and you have a recipe for the perfect Finale in Finale.
Liv pro Leonie Picton made the drive from Spain to Italy for the final EWS race of 2018. This would be her second time racing the legendary trails in Finale, though last year didn't end the way she would have hoped. This year, she had a battle before her to overcome multiple injuries and cross the finish. Spoiler alert: she did it! With five EWS races under her belt in 2018, Leonie finishes the season in 25th overall. We caught up with her just before she went off the grid for a little vacation.

Photography by Sven Martin.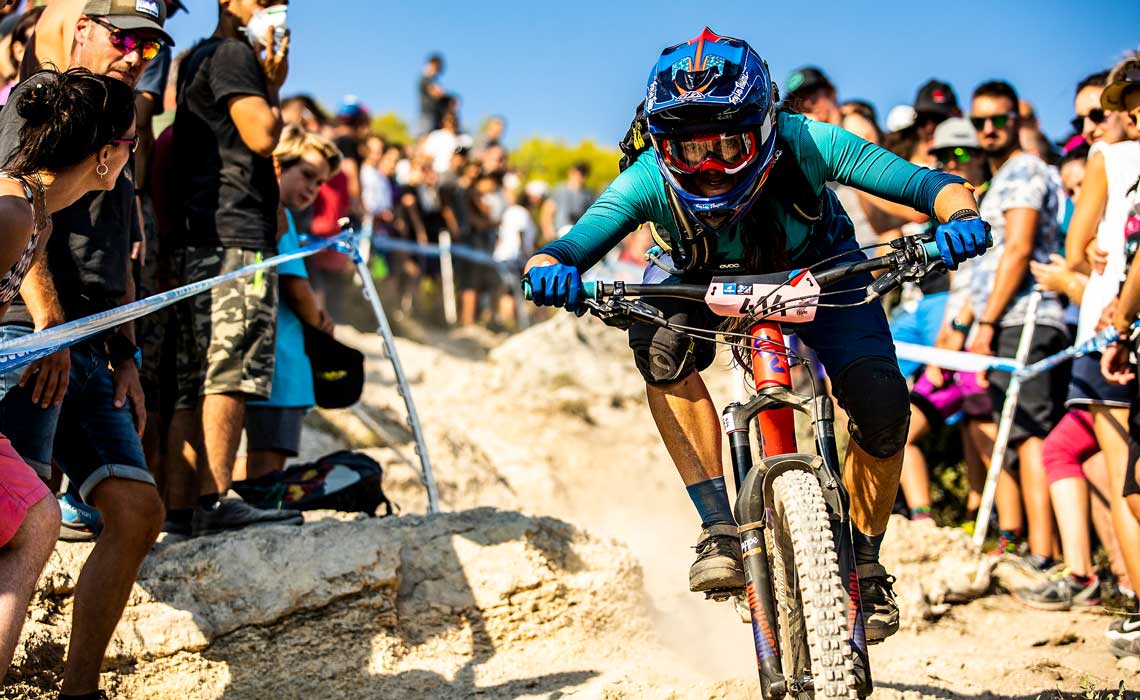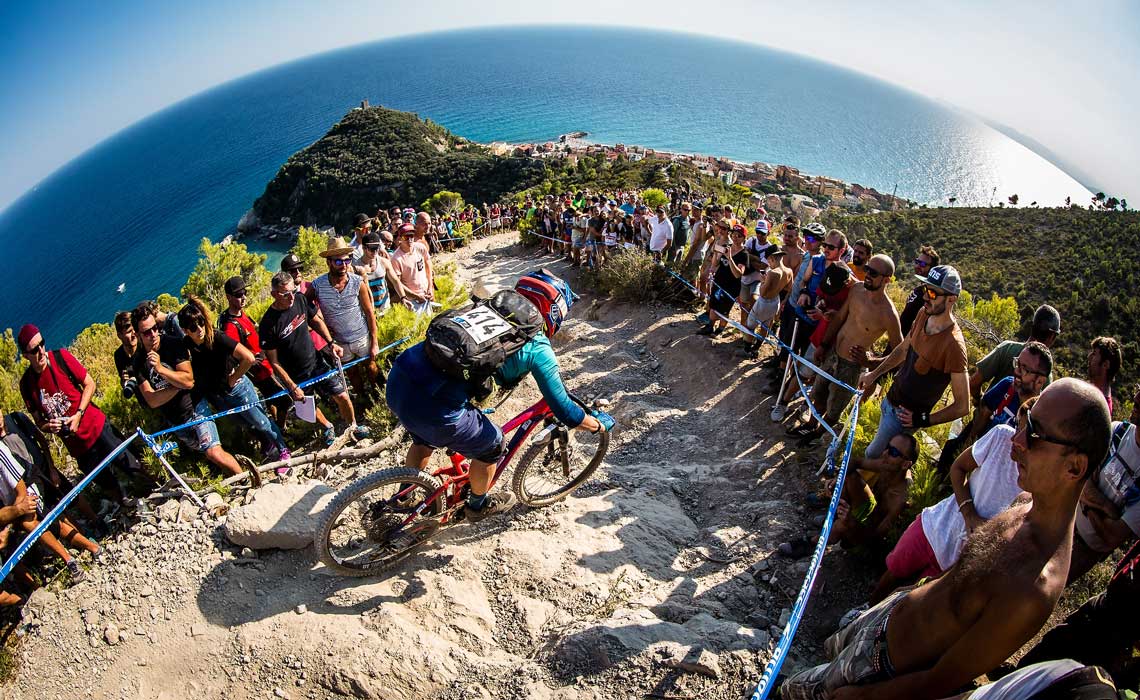 Liv: After a fall in Ainsa that left you with a badly swollen and sore ankle and only a few days until the practice began in Finale Ligure, you weren't sure if you would even be able to ride. How did you feel once you arrived and what was your mindset going into practice?
Leonie: I wasn't sure if I would be able to ride so I knew getting as much rest as possible was important. I just needed to make the long drive from Ainsa to Finale.
After the first few days of resting, I was a little stressed. I felt like I was wasting time that could be used for good race preparation. It wasn't until Thursday that I felt I could attempt a track walk. With a heavily strapped up ankle, I was able to look at stages 2 and 3. While it might have taken twice as long as a usual track walk, I was feeling more prepared for practice the next day.

Liv: Last year in Finale you were unable to finish after a nasty crash on day one. Did not finishing last year give you more motivation to race this year – even though you weren't feeling 100%?
Leonie: I was so disappointed with my DNF last year. I can't remember any other time where I have not finished a race.
It made me more determined. I knew with my injuries that I had to be calculated with the race, play to my strengths, and work around my injuries.

Liv: This year, the race was shortened from seven stages over two days to a one-day race with only four stages. How did that change affect the overall race, your strategy, and/or your decision to race with your injury?
Leonie: It's the last race of the season. I really wanted to be a part of that. The one day format only made it easier for me given that I was dealing with my injuries. If it was to be a two-day race as in previous years, I don't know if I would have been able to finish.

Liv: Describe the tracks. How do they differ from the courses in Ainsa?
Leonie: It was dry, rocky and a little sandy. The stages felt shorter and less pedally than the courses in Ainsa. I think the trails in Finale suited my riding style more and I felt more comfortable.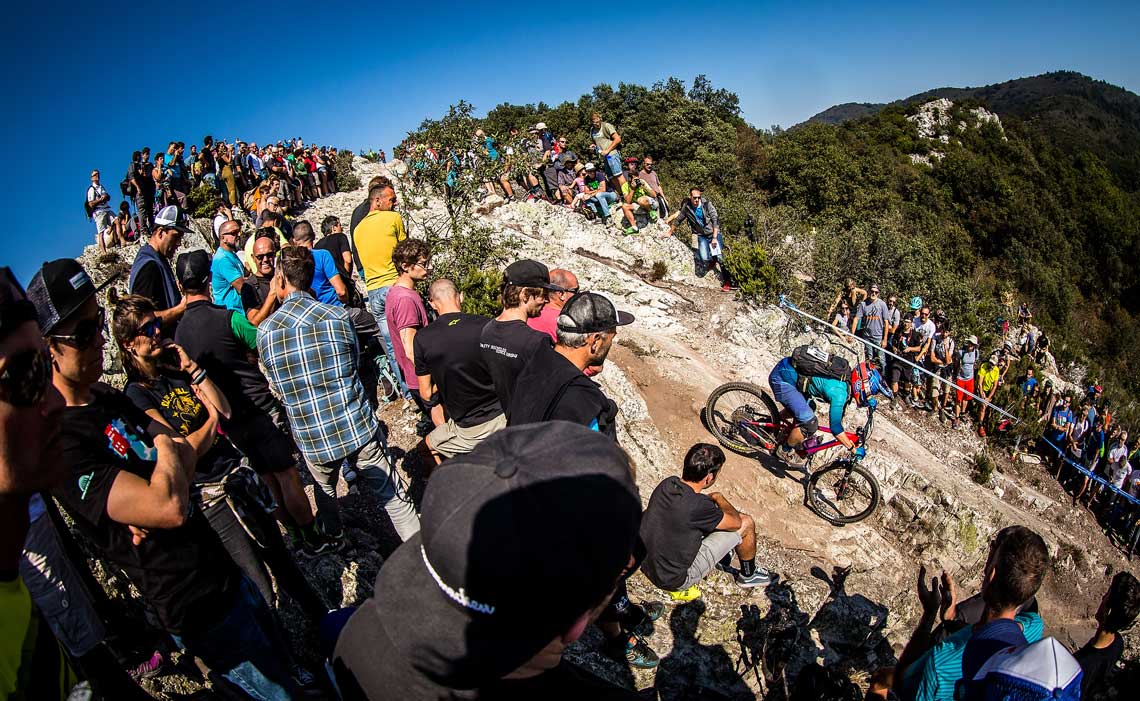 Liv: If I'm not mistaken, you had a day off between practice and the race. Was it helpful to have a day of rest before the race or did it make you stiff/ interrupt your race weekend routine?
Leonie: It was very strange. Usually, after Friday's practice, you would be up late into the evening getting your bike cleaned up and fixed, kit cleaned, dinner prepared, all ready for the morning's race start. I would normally find myself getting to bed pretty late.
But with the extra day, all that stress was gone. There was an extra 24 hours to get everything sorted.
It really benefited me. It gave me the opportunity to rest my injuries, let the swelling go down and just chill out.
 
Liv: What was a highlight from Sunday's race?
Leonie: Finishing! During practice, my ankle hurt a lot. I had to be cautious because I knew pedaling the whole way without a shuttle would really aggravate it.
Another highlight was just being out there with the other riders. Everyone has their own story and is fighting their own battle. And everyone is always ready to give a helping hand. It's an amazing experience to be a part of.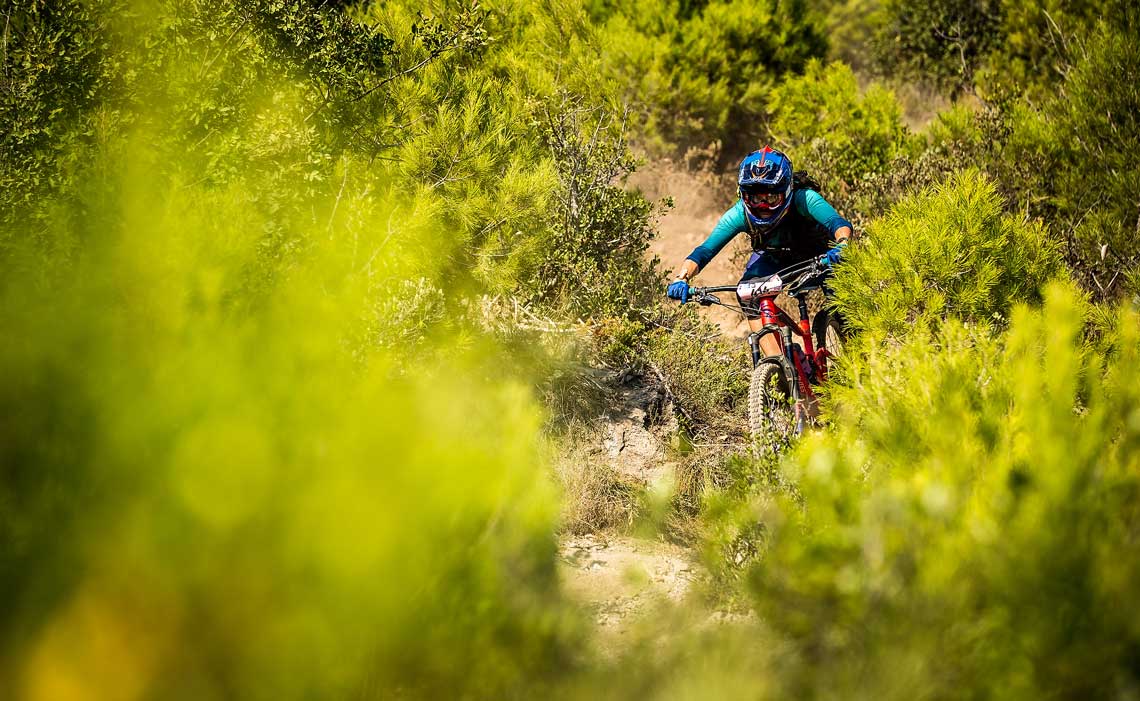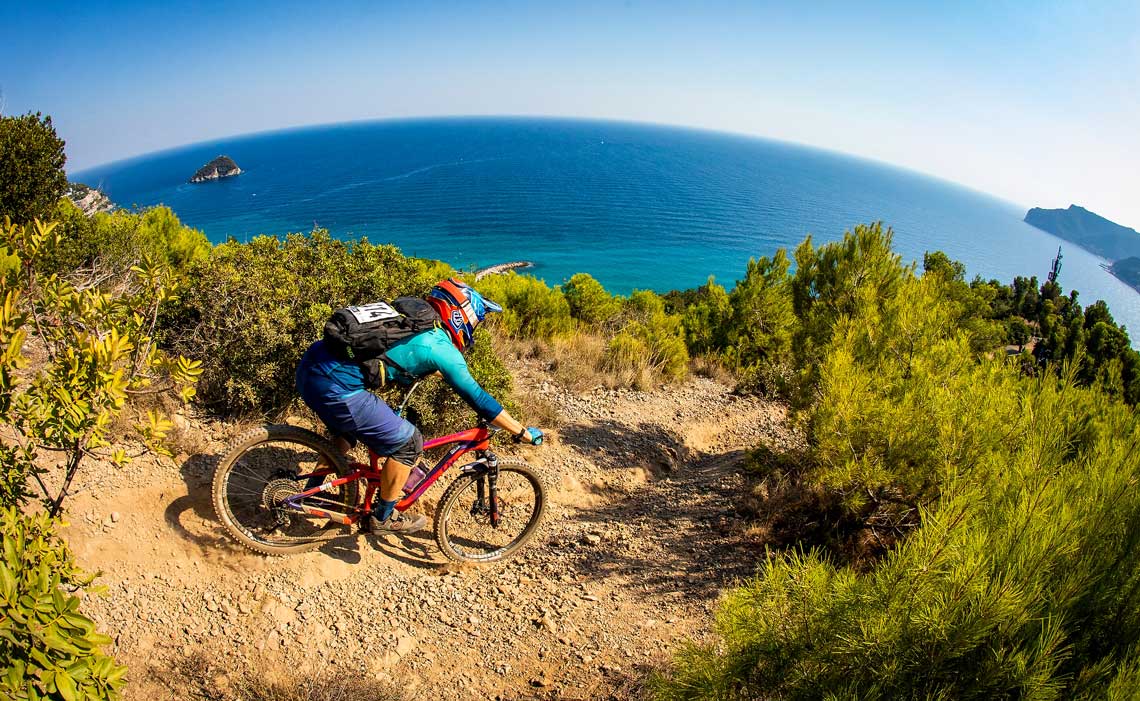 Liv: Judging by your times, it looks like you rode a conservative and consistent race which was smart considering your injuries! You still racked up some points and finished 25th overall for 2018 EWS season. How did you feel when you crossed the finish line?
Leonie: I'm just so grateful. I haven't had the best season this year. This is the most injuries in a single season I have had to deal with, and I am so thankful for the support I receive that enables me to keep going through the good times and the bad.
Knowing that I was only competing at 5 of the 8 rounds, I didn't really think about the overall. I'm pretty happy with 25th, all considered.

Liv: What do you love about racing Enduro and the EWS series?
Leonie: There are so many rewarding aspects: Travelling to amazing places, meeting new people, sharing stories of hardship and achievements, catching up with old friends, pushing your limits and feeling proud to overcome challenges.

Liv: Do you think more women are starting to race/ get into enduro-style riding? What are some reasons to get into the sport?
Leonie: I have seen an increase in participation. I really like the challenger format that is available at most of the races. It allows people to give it a try without getting thrown into it head on.
I have always ridden bikes from a young age and being the youngest of 3 siblings, I have always been competitive. I was naturally steered towards racing, even though I only started racing in 2006.

Liv: How will you spend the off-season?
Leonie: Recovering from my injuries will be my first priority. I might spend some time in Australia to try and break up the long Canadian winter.

Liv: What are your racing/riding/other goals for 2019?
Leonie: If I can stay relatively injury free, I would love to race the entire EWS season and try for a Top 10 in the overall.
Let the training begin!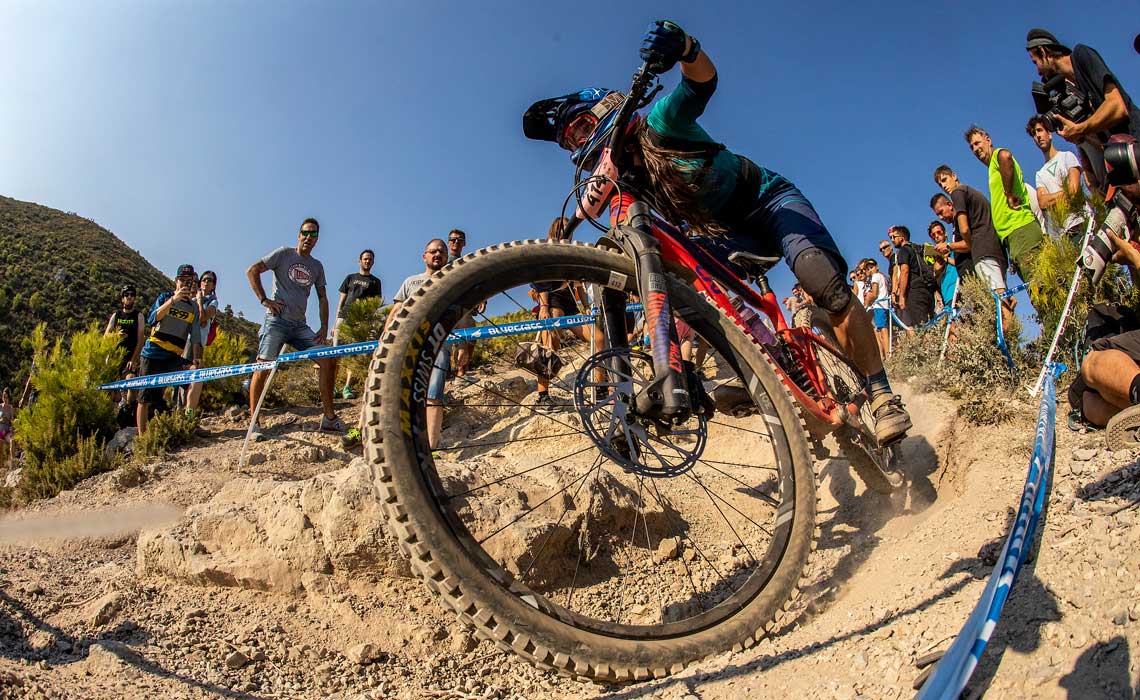 Learn more about Leonie by clicking the link below, and keep up with the latest news by following her on social media! Meet Leonie